We grill year round
One of the things that people know about me is that I love to grill year round! I can be seen in the middle of winter bundled up with the heat of the grill keeping me warm.
We eat spicy all year round
One of the other things that I love is spicy food!! The hotter the better!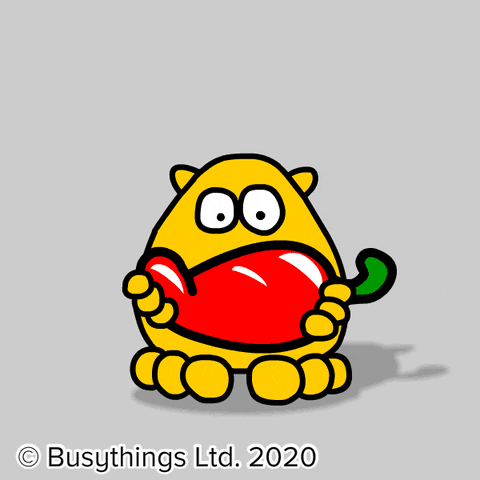 When I was younger and spent my "Year in Seminary in Israel", I didn't bring along peanut butter, or some other "normal" staple – I brought along a supply of spicy barbeque sauce! On the special occasions that our family goes out to eat at a restaurant, you can be sure I'll pick the spiciest thing on the menu.
When two great things collide
This weekend is Memorial Day Weekend, when nearly every grill in America is being fired up and ready to grill that smoky, savory, flavorful beef, chicken, fish or vegetable! So when I get to combine two of the things that I really love, and serve the result to my other love (my husband and family) I am a very happy camper! The result – Super Spicy Grilled Chicken. Be warned, this chicken is really spicy. Super spicy! So delicious!!
When I make grilled chicken, in the interest of a healthier family, I remove the skin from the chicken. I pre-heat the grill until the grates are really hot, put the chicken on the grill, and then reduce the heat. I don't flip the chicken until it flips without sticking to the grates. That's how I get those pretty grill lines on the chicken.
Grilling secrets and tips
In this recipe, because I "oil" the chicken before grilling, I don't have to grease the grates…the chicken is "pre-greased". Once turned, I just let the chicken cook.
According to the USDA Chicken from Farm to Table , cooked chicken is supposed to reach an internal temperature of 165° F to be done and safely eaten. You can use a meat thermometer to determine if your chicken is done. This page is a great resource for all the necessary safety recommendations for chicken preparation too!
Be careful not to overcook it or it will be dry (on those rare occasions when distracted while grilling, I conveniently introduce the spicy BBQ sauce to cover up my blunder).
One last word of warning for those that dare to eat "killer spicy" foods – although you may be tempted to frantically reach for the cold water to wash away all the heat you just ate…don't! The liquid only spreads the heat around in your mouth…not what you intended at all! The best thing to do is to eat a piece of bread, or Challah (convenient on Shabbat!) and it will take away some of the "oh my gosh, did I just really eat that" burn.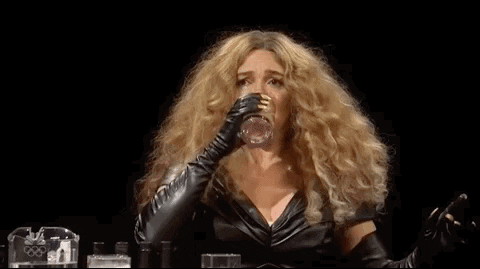 Super Spicy Grilled Chicken Recipe
I can't wait until Shabbat this week for my special chicken. I plan on making standard barbecued chicken for the "wimpier" members of my family (LOL). I hope that you will let me know if you tried this recipe and how it turned out – if you dare!!!
Print
Super Spicy Grilled Chicken
Author:

Prep Time:

10 minutes

Cook Time:

40 minutes

Total Time:

50 minutes

Yield:

2

chickens (with skin)

1

x

Category:

Poultry

Method:

Grilling

Diet:

Kosher
---
Description
This recipe combines two of my greatest loves (besides Dear Husband!) – grilling and spicy food! Be warned, this chicken is really spicy. Super spicy! So delicious!!
---
2

whole chickens, cut into

eight

hs, skin removed if desired

3 tablespoons

olive oil

1 teaspoon

garlic powder

2 teaspoons

onion powder

2 teaspoons

cayenne pepper

2 teaspoons

paprika

1 teaspoons

salt

1/2 teaspoon

white pepper

1 teaspoon

black pepper

1/4 teaspoon

ground cumin

1 teaspoon

thyme
---
Instructions
Turn grill onto high heat.
Combine all the spices into a bowl.
Set aside.
Coat chicken with olive oil, then rub the oil into the chicken to completely coat.
Sprinkle spices over chicken and rub in to evenly coat.
Place the chicken on the grill, leaving space between the pieces.
Turn the grill down to medium heat, and let the chicken cook, covered, for 10-15 minutes (or more depending upon your grill), until the chicken can be easily flipped.
Cook covered for an additional 20-30 minutes (or more depending upon your grill) until the pieces register 165° F using a meat thermometer.
You may need to remove the smaller pieces before the larger ones – they cook more quickly.
Serve hot!
---
Equipment
---
Notes
Notes
This recipe is for Super Spicy Grilled Chicken. For "Fire Breathing Dragon Hot" Grilled Chicken (my favorite!) double the spices but keep the amount of chicken the same.
Always use fresh spices. Old spices loose their kick and won't give you the heat you need for this recipe.
After coating the chicken with the oil and spices and placing the chicken on the grill, you can reserve the remaining oil in the bowl to brush on the chicken while grilling for added flavor.
Nutrition
Serving Size:

1 chicken quarter

Calories:

196

Sugar:

0.2 g

Sodium:

356.2 mg

Fat:

11.1 g

Carbohydrates:

1.7 g

Protein:

21.7 g

Cholesterol:

64.1 mg
Keywords: Grilled Chicken, Spicy Chicken, Gluten Free, Dairy Free, Kosher
Recipe Card powered by
Here's what I did
EPILOGUE:
In our family, everyone grills. Sometimes we even have to arm wrestle each other to determine who gets to do the grilling. This week, after grilling the SUPER SPICY GRILLED CHICKEN, I handed the grilling tools over to my kids to grill the rest of the chicken we needed for Shabbat. At that point we realized that we didn't have any store bought barbecue sauce in the house, so my kids went online and found a recipe that sounded good to them! I'm happy to share with you the recipe that they found on about.com. It is originally a barbecue sauce that is used on ribs, and is supposed to be cooked on the stove. My kids skipped the cooking part and used it on chicken. It tasted great (I shnookered a wing to "taste test" it)! They did their Mom proud.
So proud!!
Print St. Louis Barbecue Sauce – from about.com St. Louis Barbecue Sauce
---
2 cups

ketchup

1/2 cup

water

1/3 cup

apple cider vinegar

1/3 cup

brown sugar

2 tablespoons

yellow mustard

1 tablespoon

onion powder

1 tablespoon

garlic powder

1/2 teaspoon

cayenne pepper
---
Instructions
Matten version of the recipe
Combine all the ingredients together in a bowl. Use to coat chicken while barbecuing!
About.com version
Combine all ingredients in a saucepan over a low heat. Stirring occasionally and simmer for 20 minutes. Sauce should be thin, but not watery. Allow to cool. Store in an airtight container and refrigerate. Sauce is better if allow to sit for a day.
---
Nutrition
Serving Size:
Calories:

84

Sugar:

16.7 g

Sodium:

457.6 mg

Fat:

0.1 g

Carbohydrates:

20.6 g

Protein:

0.3 g

Cholesterol:

0 mg
Recipe Card powered by
Here are more great grilling recipes
Follow me!
Don't forget to follow Kosher Everyday on Instagram @koshereveryday! You don't want to miss all the fun and interesting posts and reels that can be found nowhere else!
Please note that this post contains affiliate links. Thanks for your ongoing support!