Maple Orange Chicken Stir Fry
Very few things make me as happy as "Kitchen MacGyvering". A great day in my kitchen is a cross between the programs "Chopped", "Cutthroat Kitchen" and "I Love Lucy". It was during one of my best days that I came up with Maple Orange Chicken Stir Fry.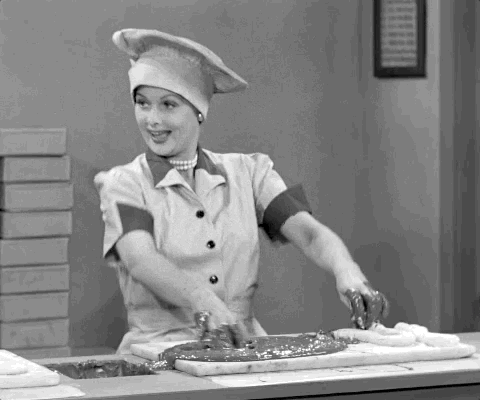 How I came up with Maple Orange Chicken Stir Fry and Ms. C
Ms. C is allergic to nearly everything. We joke that she's allergic to air (although it's not so far from the truth and probably not all that funny). When Ms. C comes for a meal, she knows that the first thing I'm going to do is to get her list of what she can eat that won't send her into anaphylactic shock. We prefer not to call ambulances for our guests if we can avoid it.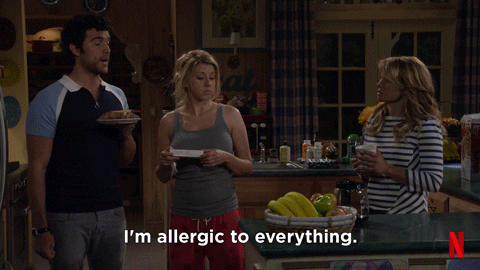 The list changes based upon trail and error. It's a slow process for Ms. C and we do our best to help out as best as we can.
So, when our Dear Friend Ms. C came for lunch during the Holidays, I knew it was going to be an awesome kitchen day.
Cooking for Ms. C
Cooking for Ms. C involves checking out my pantry for what I think Ms. C can eat and then running back and forth to verify what Ms. C can really eat. I try to blend flavors and ingredients together to make something that she wouldn't necessarily get somewhere else.
Ms. C's used to drooling over what everyone else is eating…I want everyone at the table to drool over what she's eating.
It's bad enough that she has all these allergies, at least she should get some awesome food at my house…right?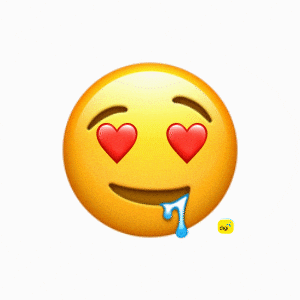 Back to the Maple Orange Chicken Stir Fry
I had made some rice paper egg rolls, which Ms. C could not eat, and had an extra plain cooked chicken breast set aside. That was going to be the protein in the fabulous new recipe.
Ms. C could also eat rice noodles. Carbs…check.
The rest of the recipe was based upon the list of "OK" foods that she sent me prior to the Holiday .
I had a bag of frozen broccoli florets and baby carrots in the fridge. Vegetables…check.
Making the Maple Orange Chicken Stir Fry Sauce
I kind of feel like you already know where this is going. Ms. C can have pure maple syrup and OJ.
No soy sauce, no teriyaki sauce, no onions (yellow or green), no asafetida, no garlic.
It didn't leave a lot of options. But I was undaunted.
Putting it all together
It turns out that, just like me (woot!), Ms. C can have garlic oil, salt, black pepper and corn starch.
It was almost too easy.
I sauteed the chicken in garlic oil, then added some baby carrots (the kind Dear Husband likes to dip in spicy hummus) and cooked the two together until the carrots were softened, The broccoli was defrosted in anticipation of the meal, so I tossed those in.
The sauce was a combination of maple syrup, orange juice and corn starch (as a thickener). I poured it over the whole thing to thicken and give the dish a flavor punch.
After adding the cooked rice noodles, then sprinkling a little salt and pepper over the top, the fabulous dish was done.
Ms. C was thrilled.
She even took the leftovers home with her.
It was that good.
The recipe for Maple Orange Chicken Stir Fry
The problem with coming up with recipes during Holidays is that I can't/won't write them down. It's a little frustrating to come up with a "home run" recipe and try to re-create it later.
Luckily, while Maple Orange Chicken Stir Fry was incredibly delicious, it wasn't all that complicated to re-create.
Print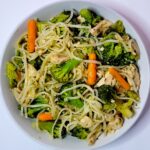 Maple Orange Chicken Stir Fry
Author:

Prep Time:

15 minutes

Cook Time:

20 minutes

Total Time:

35 minutes

Yield:

4

servings

1

x

Category:

Main Dish

Method:

Cooking

Cuisine:

Gluten Free

Diet:

Kosher
---
Description
Maple Orange Chicken Stir Fry is a blend of healthy, colorful vegetables, protein packed chicken breast and the melding of wonderfully, simple flavors. Maple Orange Chicken is fairly easy to prepare using items you already have in your kitchen.
---
For The Stir Fry
4

ounces

medium rice noodles
boiling water to cover rice noodles

2

boneless, skinless chicken breasts, cooked, thinly sliced

20

ounces

frozen broccoli florets, defrosted

8

ounces

raw baby carrots

1 teaspoon

kosher salt

1/2 teaspoon

freshly ground black pepper
orange zest for garnish (optional)
For the Sauce
1

cup

freshly squeezed orange juice

1/4

cup

pure maple syrup

2 tablespoons

corn starch
---
Instructions
For The Stir Fry
Place the rice noodles in a large bowl or pot. Cover with boiling water and stir to separate the noodles. Allow the noodles to rest for 8-15 minutes until al dente. Drain, then rinse with cold water.
Heat the garlic oil in a large wok or skillet. Add the chicken and carrots and cook until the carrots are softened, stirring frequently.
Add the broccoli, and cook until heated through, then toss in the cooked rice noodles.
For the Sauce
In a medium bowl, whisk together the orange juice, maple syrup and corn starch.
Pour the sauce over the chicken, vegetables and noodles and cook over medium heat until the sauce has thickened.
Serve hot garnished with orange zest if desired.
---
---
Notes
About the Chicken Breasts
You can use:
Leftover chicken breast
Ready made rotisserie chicken breast
Boil raw chicken breast in water for 30 minutes until cooked through, then slice.
Slice raw chicken breast and then stir fry it in the garlic oil. You may need to add additional garlic oil when stir frying the vegetables.
About the Onions & Garlic
If you don't have an issue with onions or garlic feel free to add them to the recipe. You can stir fry them with the chicken.
More Notes
If you want to use brown rice noodles, feel free.
If you prefer using fresh broccoli, blanch/microwave it first. Don't try to cook it in the stir fry. It will most likely get mushy or won't cook enough. It's best to blanch it before adding.
Love red peppers? Shiitake Mushrooms? Other stir fry vegetables? Feel free to add them. Just make sure that if they are hard vegetables (like broccoli) that you blanch them before adding them to the stir fry.
Don't like/want rice noodles? You can use your favorite traditional rice (brown, parboiled, basmati, jasmin) instead. Rather than adding the rice to the dish, serve the chicken and vegetable stir fry over a bed of rice.
Nutrition
Serving Size:
Calories:

482

Sugar:

21.7 g

Sodium:

499.6 mg

Fat:

11.4 g

Saturated Fat:

1.9 g

Carbohydrates:

58.5 g

Fiber:

6.5 g

Protein:

37.3 g

Cholesterol:

99.3 mg
Keywords: Stir Fry, Chicken, Quick dinner recipe, gluten free, nut free
Recipe Card powered by
More Neat Noodle Recipes you'll love!
CHECK OUT THE KOSHER EVERYDAY AMAZON INFLUENCER STOREFRONT!
I'm excited to announce the launch of my brand, spankin' new, Amazon Influencer storefront. The purpose of this store is to share with you all of my favorite tools, ingredients and accessories that I use on Kosher Everyday. If there's something you'd like to see please let me know and I'll make sure to add it. I'm updating the storefront all the time.
I've put together a complete Gluten Free Challah Storefront with everything you need to make fabulous Gluten Free Challah!
Additionally there is a Small Appliance Storefront with many awesome small appliances that I recommend for your kitchen…even if you have a small space!
I'd love to hear what you think!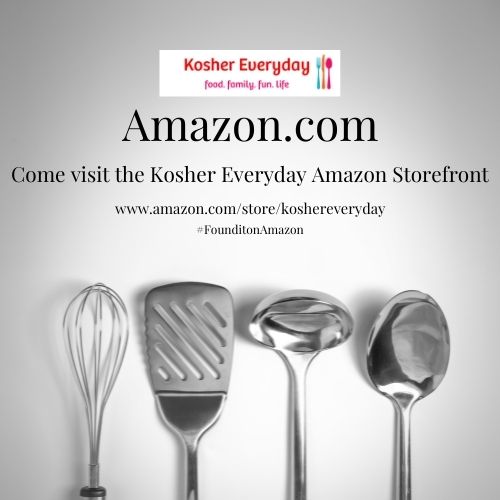 FOLLOW ME!
Don't forget to follow Kosher Everyday on Instagram @koshereveryday! and on Facebook You don't want to miss all the fun and interesting posts and reels that can be found nowhere else!
You can find reels showing how to make most of my recipes on Instagram!
Also, make sure to tag @koshereveryday when you make Kosher Everyday recipes! I LOVE to see your creations!!!
Please note that this post contains affiliate links. Thanks for your ongoing support!