Flamin' Hot "Cheetos" Chicken…what??!!!
How did I ever imagine a Flamin' Hot "Cheetos" recipe…especially since Cheetos aren't Kosher?? Combining a dairy snack with chicken…definitely not Kosher!
A little while back Dear Husband and I were blessed with a new grandson (KIH – Thank G-d!) in Pittsburgh and, in order to minimize the hectic chaos that always comes with a new baby and bris ceremony, we stayed at a local hotel.
I don't know about you, but when I stay at a hotel at the end of they day I watch TV. Can you guess what I watch?
Anyway, there were about a million commercials for Applebee's Flamin' Hot Cheetos Boneless Chicken Wings.
A lot.
They looked incredible.
I knew I had to come up with a way to make them.
I wanted to make Flamin' Hot Cheetos Chicken but…
I've often talked about the fact that as a child I learned that in order to really fulfill a Mitzvah (Biblical Commandment) like keeping Kosher, you should want to eat non-Kosher foods – but specifically and intentionally not eat the non-Kosher food.
So… for example. Shell fish does not look remotely appealing to me.
Clams, oysters, lobster, snails…
NOPE. NOT HAPPENING.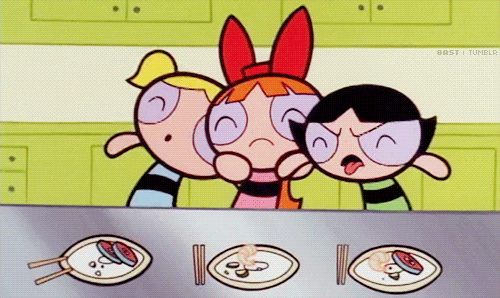 So, while of course I'm fulfilling the mitzvah of keeping Kosher, it's kind of by default. I don't have to really do anything to not eat non-kosher seafood…it doesn't even appeal to me.
However, flash a cheeseburger or pepperoni pizza in front of me and I am REALLY fulfilling the mitzvah of keeping Kosher.
When I saw the commercial for Flamin' Hot Cheetos Boneless Chicken Wings I was keeping Kosher to the max.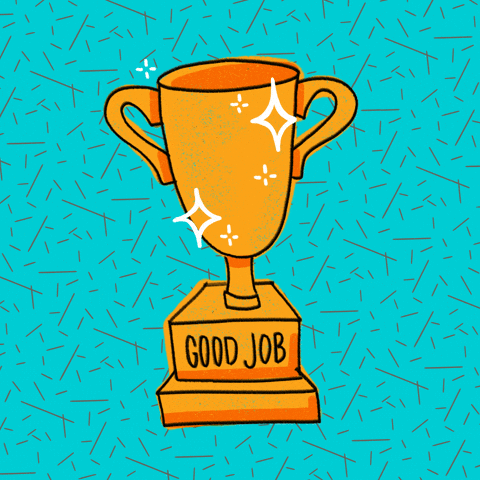 Developing a Kosher version of Flamin' Hot Cheetos Boneless Wings
The first thing I did was go back online and watch the commercial over and over again.
Seriously.
I wanted to see/hear the description of the original and then try to duplicate it.
Then next thing I did was go online and see if anyone else had come up with recipes for the non-kosher wings. I found a few recipes, which combined together helped me to come up with my own base recipe.
Next, I had to find Dairy Free and Kosher ingredients.
I needed to replace the Cheetos with something Cheetos-like.
As a person who generally doesn't eat dairy, I had some ideas.
Replacing the Dairy Cheetos with a Non-Dairy Cheetos-like Snack
There were two products that I suspected would work. I wanted them to be easily accessible to anyone. Coming up with a weird only-available-in-Chicago product wouldn't work.
Hippeas are a gluten free, dairy free Cheetos-like snack made from chickpeas.
No, they are not sponsoring this post.
(But…I am using affiliate links so…)
I've eaten them before and have spent time talking with the brand representatives at food trade shows. They're good food.
The second product I tried was Kitov Cheese Curls
Ironically Kitov Cheese Curls contain absolutely no cheese. They're Pareve.
The Kitov Cheese Curls are a bright neon orange (kind of like the real Cheetos). They are the perfect absolutely-no-nutritional-value cheese-like snack. They're crunchy and salty and have a cheesyish flavor.
They're just not spicy.
And… you'd probably have to get them at your local Kosher grocery store.
How I made my Flamin' Hot "Cheetos" Chicken
I ended up making two versions of the recipe. One fried and spicy – like the Applebee's Flamin' Hot Cheetos Boneless Wings, and the second – baked and not spicy.
Let's talk about the Flamin' Hot "Cheetos" Chicken Dairy and Gluten Free
I ground up a bag of Sriracha Sunshine Hippeas for the initial boneless wing recipe and did my usual triple coating method, adding some chili oil to the dipping eggs.
I was trying to add maximum spiciness to these boneless wings.
Then I fried them in hot peanut oil for maximum crispiness.
What's the best way to add even more spiciness to something? Add some Frank's Red Hot Sauce!
I made a glaze with the hot sauce, some honey and a little oil. I poured that over the crispy chicken and baked it.
If you watch the commercial, they put a saucy glaze over the chicken then they re-dust it with more Flamin' Hot Cheetos.
I ground up another bag of Sriracha Sunshine Hippeas and dusted the saucy chicken with it, putting it in the oven to crisp after.
Perfect!
The Flamin' "Cheetos" Chicken – Gluten and Dairy Free Winner
I was extremely happy with the way the ground Sriracha Sunshine Hippeas as a coating. It came out sufficiently spicy, and adding a dairy-free ranch dipping sauce completed the whole experience.
Here's the Recipe
I spent a lot of time debating whether to put both recipes in this post. For the sake of keeping this readable and not too long, I'm going to do another in the future. Let's just say the baked version, while a completely unnatural color, is also really really good. Here's a picture to entice you for the future:
Print
Flanmin' Hot "Cheetos" Chicken (Gluten & Dairy Free)
Author:

Prep Time:

15 minutes

frying time:

20 minutes

Cook Time:

25 minutes

Total Time:

60 minutes

Yield:

32

nuggets

1

x

Category:

Poultry

Method:

Frying

Cuisine:

Gluten Free

Diet:

Kosher
---
Description
Flamin' Hot "Cheetos" Chicken – Gluten & Dairy Free… Just like the ones you see advertised on TV, but made with gluten & dairy free ingredients so they're Kosher AND spicy hot deliciousness!
---
For the Chicken
nonstick vegetable spray

1 1/2

pounds boneless chicken breasts, cut into large cubes

1

(4-ounce) bags Sriracha Sunshine Hippeas, ground

1 cup

liquid egg or 4 large (room temperature) eggs, lightly beaten

2 tablespoons

chili oil

1 cup

potato starch (can use corn starch)
peanut oil for frying
For the Sauce
1 cup

Frank's Red Hot Sauce

1/4 cup

honey

1 tablespoon

canola or chili oil
To Finish
1

(4-ounce) bag Sriracha Sunshine Hippeas, ground
Dairy Free Ranch Dressing (optional)
---
Instructions
For the Chicken
Cover a large baking sheet with foil then spray with nonstick baking spray. Set aside.
Preheat oven to 425°F or 400°F Convection.
Transfer the ground Hippeas to a shallow casserole dish. Set aside.
Place the egg in a large bowl. Whisk in the chili oil. Set aside
Place the potato starch in a shallow casserole or dish. Set aside.
Dredge the chicken pieces in flour shake off the excess flour, then coat with the egg mixture shaking off the excess egg. Finally press the chicken pieces into the ground Hippeas. Repeat with all the chicken pieces.
Heat around 1 1/2 – 2 inches of peanut oil in a large Dutch Oven. Fry the chicken pieces in the oil until browned on both sides. Transfer to the prepared baking sheet.
For the Sauce
In a large 3 or 4 cup measuring glass or bowl, whisk together the hot sauce, honey and tablespoon of oil.
Pour the sauce over the fried chicken nuggets.
Bake in the preheated oven for 15 minutes.
To Finish
When the saucy nuggets are done baking, sprinkle the remaining 4-ounces of ground Hippeas over the saucy nuggets.
Bake for an additional 10 minutes.
Serve with Dairy Free Ranch Dressing.
---
---
Notes
I found that using two 4-ounch bags of Sriracha Sunshine Hippeas was just enough for the recipe. If you'd like the chicken to be very coated you can use three 4-ounce bags, dividing the ground Hippeas into two 6-ounce portions.
If you're not into spicy nuggets, use the Vegan White Cheddar Hippeas and skip the additional saucing portion of the recipe.
Nutrition
Serving Size:

4 nuggets

Calories:

392

Sugar:

12.5 g

Sodium:

367.3 mg

Fat:

14.6 g

Carbohydrates:

49 g

Protein:

25.9 g

Cholesterol:

62.3 mg
Keywords: "Cheetos" Chicken, Flamin' Hot "Cheetos" Chicken, Kosher, Dairy Free, Pareve, Gluten Free
Recipe Card powered by
More Chicken Recipes for the Flexitarian or Reducetarian
FOLLOW ME!
Don't forget to follow Kosher Everyday on Instagram @koshereveryday! and on Facebook You don't want to miss all the fun and interesting posts and reels that can be found nowhere else!
You can find reels showing how to make most of my recipes on Instagram!
Also, make sure to tag @koshereveryday when you make Kosher Everyday recipes! I LOVE to see your creations!!!
Please note that this post contains affiliate links. Thanks for your ongoing support!