I was almost going to start this post talking about the weather.
How sad is that?
Are you trying to figure out what to do July 4th weekend? Do you have your plans all wrapped up? Well not me.
For so many years July 4th was Dear Husband's family's weekend. While his family is great they are on the more secular side, so when the kids were small we generally spent "American" holidays with them and "Jewish" holidays with mine. It was a good arrangement. Dear Husbands family lived on the really south side of Chicago…about 5 ½ hours south, and it was a fun (ha ha ha) drive down to Carbondale with the kids loaded up in the back of the car.
I've written about some of those drives. Lot's of corn. Lot's of soybeans. Lots of green, flat, fields.
July 4th weekend we'd take the kids blueberry picking. The babies would sit in the field near a blueberry plant, happily popping blueberries into their mouths. They'd end up with blue faces and huge blueberry poops later. We'd visit the farm on the Southern Illinois University of Carbondale campus and the kids would be awestruck by the ginormous cows. At night on July 3th, we'd drive to watch the fireworks from the car. The noise of the fireworks scared the kids so we switched to the car viewing method. I still have visions of my oldest son when he was two, stunned by the noise. With huge wide eyes all he could say was "Boom. Boom. Boom." One night during the trip, we'd go to the local movie theater and watch one of the latest kid's movie releases. It was a special time.
Then, Dear Husband's family moved to Denver. Sigh.
And my kids grew up. Sigh.
Now I actually have to make plans for July 4th.
For those of you that are hanging out at home, or are going camping, or doing something else fun and outdoorsy, I have some great recipes for you. These are perfect summer recipes that elicit the July 4th summertime feeling.
I discovered the Fire Pit Corn recipe the year I got our fire pit. While I normally hide my pyromaniac tendencies, I get to play a little when I fire up my fire pit.
I love building campfires.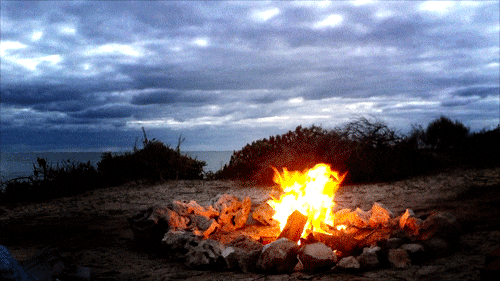 That year, I slathered healthy margarine and sprinkled spices on my fresh, Midwest grown corn, wrapped it in foil, then threw the bundles around the fire in the fire pit.
OH MAN!
They were AMAZING! Slightly smoky, moist, perfectly cooked, and herbalicious.
Best. Corn. Ever.
Then, last week, I fired up the pit. Dear Son and Dear Daughter-In-Law prepped my 10 ears for $1 corn, and we threw it in the pit. Sigh. So good.
Now, ten ears of corn's a lot of corn. We ended up making an amazing salad from the leftover corn. Another perfect July 4th recipe.
So…here are the recipes:
Fire Pit Corn
2019-07-03 15:55:13
Simple but yummy. Using your favorite fresh herbs, you get the smoky, fired flavor and savory, fresh herbaceous goodness, all in a single piece of bonfire-roasted corn. You can use dried herbs, but fresh will give more flavor. Make sure to have lots of napkins handy as this corn is juicy.
Ingredients
Extra virgin olive oil or your favorite soft margarine
Sea salt
Fresh herbs (rosemary, thyme) or dried herbs
Crushed red, cayenne or black freshly ground pepper (optional)
6 ears of corn, husked
Heavy duty aluminum foil, cut into six 8-inch by 12-inch pieces
Long tongs
Instructions
Rub a thin coating of olive oil onto the corn. If using margarine, spread a thin layer on each ear of corn.
Place each ear on the end of a cut piece of foil. Sprinkle the corn with sea salt, herbs and pepper. Roll the foil around the corn, sealing the ends tightly.
Place the corn on the hot coals of the bonfire. Let the corn roast for around 20 minutes, turning halfway through.
Remove the corn with long tongs. Allow the corn to cool slightly before unwrapping.
Notes
I originally posted this recipe for the Mid Atlantic Media Syndication. Here is a link to the original article: https://bit.ly/30d0Ixr
Recipe is property of Sharon Matten, KosherEveryday.com
Fire Pit Corn Salad
2019-07-03 15:59:50
The corn is already seasoned by you, so I don't add any extra flavor except maybe salt and pepper to taste. The amount of corn you use is completely up to you...just make sure to make a few extra - the corn gets gobbled up fast!
Ingredients
Corn kernels cut from leftover Fire Pit Corn (I used 4)
1 (15-ounce) can chick peas, drained
1 large red pepper, seeded then diced
2 green onions, thinly sliced
1 tablespoon canola oil
salt and freshly ground black pepper, to taste
Instructions
Combine the ingredients in a bowl. Serve immediately.
Notes
This salad can be made a day in advance and stored in an airtight container in the refrigerator.
Recipe is property of Sharon Matten, KosherEveryday.com
In the end I'm super excited to get together with my dear friend Esti on the 4th. I think we're going to barbecue Romanian, make Fire Pit Corn and s'mores. What else do Chicago people do besides barbecue Romanian???
What are YOU doing for the 4th???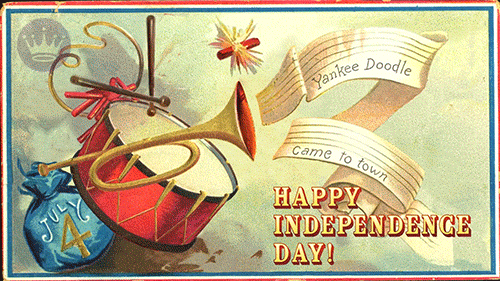 (Here is what I was going to start with – super sad right?)
Chicago has the weirdest weather on the planet.
I'm allowed to say that because I'm a born and bred Chicagoan.
One day it's sunny, beautiful, breezy and the same day it's storming with gale force winds. I think it has something to do with the lake.
Here it is, just about July 4th and I'm talking about the weather which is what people normally do when they have nothing to talk about. The thing is, the weather here is actually interesting!