Sumac Chicken with Baby Eggplant
I'm sure you're wondering how I came up with the recipe for Sumac Chicken with Baby Eggplant. In fact I can almost hear you asking "Sharon, how did you come up with the recipe for Sumac Chicken with Baby Eggplant?"
I'll tell you.
It all began with Pereg Gourmet.
As you may know, I have a professional relationship with the Pereg. Sometimes they pay me to develop recipes and media for them, and sometimes they send me new spices to try just for fun. In appreciation of our partnership, I try to be super nice when they send me product and give them appropriate recognition.
Additionally, I now have a coupon code: KOSHEREVERYDAY for 15% off your order at Pereg Gourmet!
Recently, Pereg has come out with some new branding on their packaging as well as some new spices. I came home from Kosherfest this year and found a present from Pereg! Woot!
I was really excited to try the new spices, especially the sumac which I hadn't used before.
It also turns out that sumac is a really healthy spice. It has a lot of antioxidants, and therapeutic properties. You can Google sumac healthy benefits for a plethora of information.
FYI, while I really really appreciate Pereg sending me the sumac…this is not a sponsored post.
Moving on to the Spice House
I've also worked with the Spice House. I'm crazy excited that their Evanston, Illinois (read: Chicago) store now carries CRC certified products.
One of my favorite things to do is to stroll the aisles of their stores, here and in Milwaukee, to see what fun and exciting new spices they have in stock. Sometimes, the spices are just new to me.
On one of my trips I came across amchoor powder.
Amchoor powder is very interesting.
Here's the quote from The Spice House website: "To make Amchoor Powder, unripe mangoes are harvested early, dried, then pulverized. This powder is a fine way to enjoy the flavor and nutritional benefits of mangoes when they are out of season."
How cool is that???!!!
Back to the Sumac Chicken recipe
So…when I received the sumac from Pereg and tasted it, I knew, knew that I had to combine the sumac and the amchoor powder.
Sumac has a citrus like flavor and combined with the mangoish flavor of the amchoor, I knew it would make a great grilling rub.
Additionally, I added some other super healthy spices to the rub like turmeric and black pepper. I used garlic oil for some extra flavor as well.
What about the Baby Eggplant?
I came up with this recipe just as my Optimistic Garden growing season was coming to an end. One of the best yields this summer came from my baby mini eggplants. When the temperatures indicate that the season is just about finished, I pull whatever remains on my plants and call it a day.
It was rewarding to harvest a bunch of mini baby eggplants.
But…I needed to do something with them.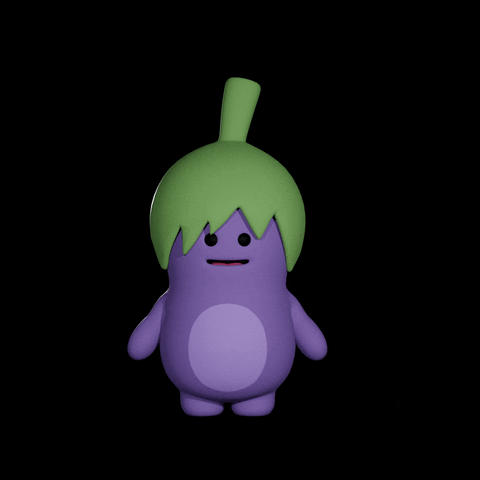 I figured that if I grilled the chicken, then tossed the halved eggplants onto the grill afterwards, they would absorb all that great Sumac Chicken flavor.
It turned out to be a great idea.
The Sumac Chicken with Baby Eggplant Finale
For those that are reducetarians (i.e. reducing meat/poultry for a more plant based diet) when you do partake in non-plant based foods, you want them to be packed with flavor.
I want that too.
I decided to use dark boneless chicken (pargiyot) for the recipe. They are moister and more flavorful when grilled than chicken breasts. I wanted that rich chicken flavor and for it to be bursting with succulent spices.
I threaded the chicken onto skewers, then massaged the spice rub into the chicken. We have an indoor grill pan where I grilled the skewers. This method of cooking really brought out the flavors and aromas of the spices.
What was great about using the grill pan was that the oils and spices remained on the pan after grilling the chicken. It was an easy way to give a lot of flavor to my newly picked baby eggplant without almost any effort.
Here's the Recipe
I served the Sumac Chicken with Baby Eggplant with Dear Husband's favorite Sabra Supremely Spicy Hummus and some leftover saffron rice. It was perfection.
Print
Sumac Chicken with Baby Eggplant
Author:

Prep Time:

20 minutes

Cook Time:

30 minutes

Total Time:

50 minutes

Yield:

18

skewers

1

x

Category:

Poultry

Method:

Grilling

Cuisine:

Gluten Free

Diet:

Kosher
---
Description
Made with fragrant, healthy spices, Sumac Chicken with Baby Eggplant is packed with flavor and is easy to make. Keep in mind that this recipe contains some non-traditional spices. The extra effort in gathering them is worth the fantastic flavors you'll experience.
---
1 1/2

–

2

pounds boneless chicken thighs

1 tablespoon

ground sumac

1/2 teaspoon

ground amchoor powder

1/4 teaspoon

ground turmeric

1/4 teaspoon

kosher salt

1 teaspoon

brown sugar

1/2 teaspoon

freshly ground black pepper

1 tablespoon

garlic oil

8

–

12

baby eggplant (also known as Indian Eggplant), halved lengthwise
Hummus for serving (optional)
---
Instructions
Cut the chicken thighs into long 2-inch wide strips.
Thread the chicken onto skewers. Set aside.
In a small bowl combine the sumac, amchoor powder, turmeric, salt, brown sugar, black pepper and garlic oil.
Evenly spread the spice mixture over the chicken.
Heat a grill pan over medium/high heat. Grill the chicken skewers until browned on each side.
After the chicken is completely grilled, place the eggplant halves cut side down on the grill. Grill until grill marks appear on both sides.
Serve the Sumac Chicken and Baby Eggplant hot with spicy hummus and your favorite fragrant rice.
---
Equipment
---
Keywords: Sumac, Chicken, Amchoor, Turmeric, Gluten Free, Dairy Free, Nut Free
Recipe Card powered by
Here's a coupon you can use at Pereg Gourmet. Use the code "EVERYDAY" for 15% off your Pereg order at https://www.pereg-gourmet.com/
More Super Flavorful Chicken Recipes
LOOKING FOR THE PERFECT CHANUKAH or Holiday GIFT?
If you've been searching for the perfect Chanukah Gift, search no further! My cookbook, "Shabbos Under Pressure – Cooking with Pressure = Pressure Free Cooking" makes a wonderful Chanukah present for friends, family or yourself! Especially if you're planning on buying the Instant Pot you've always wanted on Black Friday, this cookbook is for you!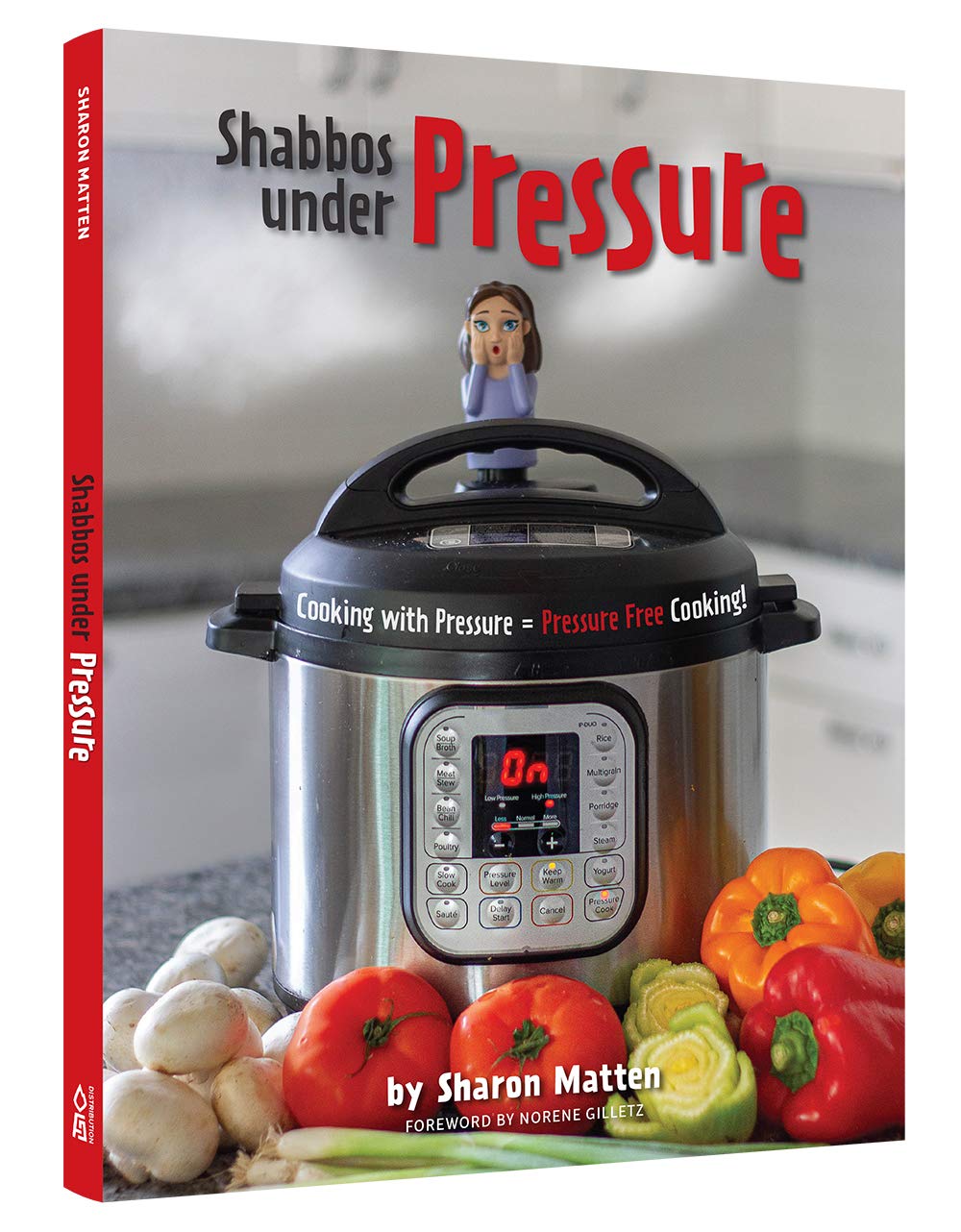 The recipes in this cookbook offer a tantalizing blend of traditional and not so traditional, written with easy to follow, step-by-step language. Each recipe is paired with beautiful, full-color photographs of completed dishes. Sprinkled throughout, you'll find welcome time saving ideas, personal stories and delightful anecdotes.
While Shabbos Under Pressure is not specifically a gluten free cookbook, nearly every recipe in the book has a method for making it gluten free. The recipes and tips in Shabbos Under Pressure work for every brand of Electric Pressure Cookers.
Over 70 time saving recipes and full-color photos
Suggestions and advice for using your Electric Pressure Cooker
Clear instructions with highlighted portions, so you don't miss an important step
Comprehensive terms and tools in super-useful sections for all users
Lay-flat pages for easy reading and use
"Shabbos Under Pressure" is your solution for pressure-less meal preps for Shabbos, holidays, and everyday!
You can find "Shabbos Under Pressure" on Amazon.
FOLLOW ME!
Don't forget to follow Kosher Everyday on Instagram @koshereveryday! and on Facebook You don't want to miss all the fun and interesting posts and reels that can be found nowhere else!
You can find reels showing how to make most of my recipes on Instagram!
Also, make sure to tag @koshereveryday when you make Kosher Everyday recipes! I LOVE to see your creations!!!
Please note that this post contains affiliate links. Thanks for your ongoing support!