One-Pan Lemon Ginger Tea Chicken with Rice & Potatoes
I'm insanely in love with the new One-Pan Lemon Ginger Tea Chicken with Rice & Potatoes.
It's true.
It's always a win when you can make multiple dishes in one pan. I especially love Thanksgiving turkey because it's a whole meal in one pan…turkey, stuffing, potatoes and you call it a day.
I also am a fan of using ingredients in ways that they aren't necessarily intended for. Some people call it thinking outside the box. I don't even have a box. So…nearly every night when I'm drinking my soothing Lemon Ginger Tea, of course I'm thinking of other ways to use the tea.
Since nearly everyone in my family loves lemon, it occured to me that a Lemon Ginger Tea Chicken might really be delicious. Add on putting rice and potatoes in the same roasting pan for a One-Pan Lemon Ginger Tea Chicken with Rice & Potatoes, and we're all jumping for joy because of the awesomeness of the recipe!
Making One-Pan Lemon Ginger Tea Chicken with Rice & Potatoes
This isn't the first time I've cut open tea bags to flavor recipes. I used pomegranate tea bags to make Pomegranate Pilaf, and cracked open strawbery lemonade drink mix packets for Pink Strawberry Lemonade Muffins. Its all about taking flavors you already like and applying them to other foods for surprisingly tasty results.
How the One-Pan Lemon Ginger Tea Chicken with Rice & Potatoes tastes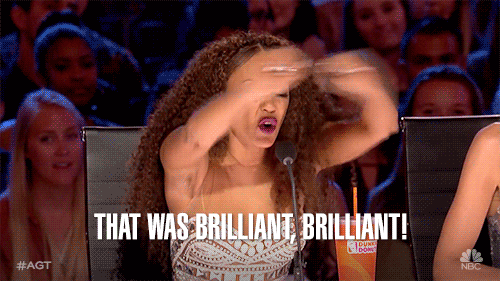 The Chicken
The first time I made the One-Pan Lemon Ginger Tea Chicken with Rice & Potatoes, I used whole, cut up chickens. While the dish was delicious, we decided that the chicken breasts were a little on the dry side, and that just using thighs and legs in the recipe was probably a better idea.
For my first attempt, I used only three tea bags on the chicken instead of four, and in the final recipe I sprinkled an additional bag over the top.
It really gave the chicken a lot of flavor.
The chicken is intially baked covered to ensure that the rice and potatoes are completely cooked through. To give the chicken a little bit of browning, it's uncovered and broiled after a little over an hour.
The Lemon Ginger Tea Chicken Rice
This seriously has to be one of the best rices I've ever had.
Really.
It's rich, lemony, a little gingery, and has an almost melt in your mouth quality from the chicken juices baked with it. If you use a heavy pan to cook it in you'll also get those incredible crispy edges that everyone fights over.
This is really good rice.
An the best part? The rice is not made separately so you don't end up with a huge kitchen mess!
The Potatoes
I used small Yukon Gold potatoes – or Baby Gold, and they end up being super soft and buttery. I tossed them with some garlic oil and a single bag of lemon ginger tea, to give them a boost of flavor, and they were absolutely fabulous.
Here's the recipe for One-Pan Lemon Ginger Chicken with Rice & Potatoes
I love the lemonyness of the recipe! If six tea bags aren't enough flavor for you, feel free to add more…and remember:
You are the Executive Chef in your kitchen!
Print
One-Pan Lemon Ginger Tea Chicken with Rice & Potatoes
Author:

Prep Time:

20 minutes

Cook Time:

90 minutes

Total Time:

110 minutes

Yield:

8

servings

1

x

Category:

Main Dish

Method:

Baking

Cuisine:

Gluten Free

Diet:

Kosher
---
Description
One-Pan Lemon Ginger Tea Chicken with Rice & Potatoes is the perfect, packed-with-flavor, easy & fast to make dinner you've been looking for. The recipe uses a wonderful blend of zesty lemon and warm ginger flavors that enhances the chicken, potatoes and rice. The lemon ginger rice is especially awesome! The edges of the rice get a little cripsy in the pan and ends up with a rich, lemony, incredibly delicious taste when cooked under the chicken. I just close my eyes and say mmmmm when I think about it! When you're rushing to get dinner on the table, this is the One-Pan chicken meal recipe you've been searching for.
---
For the Chicken
8

Chicken leg quarters (thigh and drumstick), skin removed

1/4

cup

garlic oil or 1/4 cup extra virgin olive oil + 1 1/2 teaspoons garlic powder

4

lemon ginger tea bags

1 teaspoon

kosher salt

1 teaspoon

freshly ground black pepper
For the Rice
2 1/2

cups

long grain rice (I like Uncle Ben's)

32

ounces

chicken stock (1 carton)

6 tablespoons

freshly squeezed lemon juice
For the Potatoes
1 1/2

pounds

baby Yukon Gold potatoes, halved

1 tablespoon

garlic oil or

1 tablespoon

extra virgin olive oil +

1/2 teaspoon

garlic powder

1/2 teaspoon

Kosher salt

1

lemon ginger tea bag
To Finish
1

lemon ginger tea bag
lemon wedges for garnish
---
Instructions
Prep
Preheat oven to 350°F.
Spray a heavy weight roasting pan with canola or olive oil spray. Set aside.
For the Chicken
Place the chicken in a large bowl. Completely coat with the oil.
Cut open the tea bags and sprinkle the tea contents over the chicken, then add the salt and pepper. Toss to coat completely. Allow the chicken to rest with the spices while you prepare the rice and potatoes.
For the Rice
Evenly spread the rice in the prepared roasting pan. Pour the chicken stock over the rice so that the rice is completely covered.
Add the lemon juice to the pan. Set aside.
For the Potatoes
In a medium bowl, toss the potatoes with the oil until completely coated.
Add the Kosher salt. Cut open the tea bag and sprinkle the contents over the potatoes. Toss until the salt and lemon ginger tea are evenly distributed over the potatoes. Set aside.
To Finish
Evenly place the chicken quarters over the rice. The chicken may overlap slightly in the pan, that's ok.
Distribute the potatoes over the chicken. Cut open the last lemon ginger tea bag and sprinkle the contents evenly over the chicken and potatoes.
Tightly cover the chicken with aluminum foil or a very tight fitting lid.
Bake for 75 minutes covered.
Remove the chicken from the oven and remove the foil/lid. Return the chicken to the center of the oven and broil on medium heat broil for 15 minutes until the chicken is browned.
Served garnished with fresh lemon wedges.
---
---
Notes
I usually take the skin off of the chicken. It's healthier, and this way you're not removing all the flavor from the chicken when you take off the skin.
If you can't find Baby Yukon Gold potatoes, you can use baby red potatoes or cut larger Yukon Gold/Yellow potatoes into smaller cubes.
Nutrition
Serving Size:
Calories:

619

Sugar:

7.6 g

Sodium:

555.6 mg

Fat:

17.3 g

Saturated Fat:

3.5 g

Carbohydrates:

78.9 g

Fiber:

3.2 g

Protein:

38.9 g

Cholesterol:

143.7 mg
Keywords: One-Pan Dinner, Chicken and Rice, Lemon Ginger Chicken, Easy Dinner Recipe, Fast Dinner Recipe, Chicken Recipe, Rice Recipe, Potato Recipe, Kosher, Gluten Free, Dairy Free
Recipe Card powered by
More Choice Chicken Recipes!
CHECK OUT THE KOSHER EVERYDAY AMAZON INFLUENCER STOREFRONT!
I'm excited to announce the launch of my brand, spankin' new, Amazon Influencer storefront. The purpose of this store is to share with you all of my favorite tools, ingredients and accessories that I use on Kosher Everyday. If there's something you'd like to see please let me know and I'll make sure to add it. I'm updating the storefront all the time.
I've put together a complete Gluten Free Challah Storefront with everything you need to make fabulous Gluten Free Challah!
Additionally there is a Small Appliance Storefront with many awesome small appliances that I recommend for your kitchen…even if you have a small space!
I'd love to hear what you think!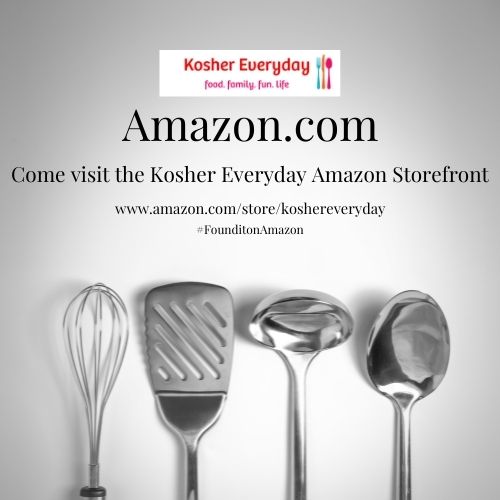 FOLLOW ME!
Don't forget to follow Kosher Everyday on Instagram @koshereveryday! and on Facebook You don't want to miss all the fun and interesting posts and reels that can be found nowhere else!
You can find reels showing how to make most of my recipes on Instagram!
Also, make sure to tag @koshereveryday when you make Kosher Everyday recipes! I LOVE to see your creations!!!
Please note that this post contains affiliate links. Thanks for your ongoing support