I was discussing future posts with my awesome social media guy, Adam, and he asked if I was doing some sort of Chinese dish for X-mas.
Huh?
Adam isn't Jewish. I've had a lot of fun teaching him the ways of Jewish tradition. However, I was kind of surprised by this question.
Um…Adam…WHAT ARE YOU TALKING ABOUT???
Now for full disclosure, when he mentioned it it did ring a bell in the back of my memory. But…Adam?
What?
He said that while he wasn't an expert on Judaism (but is fast becoming one) he remembers all his Jewish friends eating Chinese food on X-mas. It's a thing.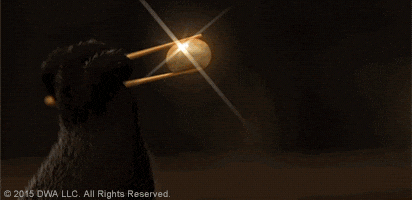 Ok.
So…I got to work putting together this fabulous Pineapple Chicken Stir Fry recipe for you. It's delicious. Really.
Then…
My very dear friend Eileen Goltz – Konfidentially Kosher, posted an article last week about DECEMBER 25TH AND THE JEWISH TRADITION OF EATING CHINESE FOOD!!!
I freaked out. Seriously. Then I laughed my head off.
Great minds think alike.
I sent a message to Eileen and asked if I could reference her article and she (of course) said I could. Thanks Eileen!
According to Eileen eating Chinese food on December 25th "It has it's origins lo those many years ago in the early 1920's… on the lower east side of New York".
It really is a thing!
So…rather than going through the whole reasoning behind why it's a thing, here's a link to the article! You can make her "Deconstruct your Egg Roll Bowl" while your at it.
Now…back to the original program.
What's cool about my Pineapple Chicken Stir Fry, is how you fry the chicken. Normally when I make fried chicken I dip the chicken in potato starch, then egg, then crumbs of some sort. The interesting part about making these chicken chunks is that you skip the crumb part.
Basically you dip the chicken in potato starch, then egg, then fry it. It makes a crispy coating around the chicken that is super. Perfect for this dish. You don't need a lot of oil, just enough to nearly cover the chicken pieces. I also use an oil like peanut oil that has a high smoke point so the chicken crisps and cooks quickly and absorbs less oil.
I made some additional chicken strips which you can make into Teriyaki or Buffalo chicken. I took some Leiber's sriracha sauce and mixed it with some mayo to make a spicy mayo. It was incredible, and extremely easy. Just fantastic.
Here's the recipe…enjoy!
Print
Pineapple Chicken Stir Fry and Chicken Strips
---
Description
A sweet and delicious crispy chicken with a pineapple sauce and crunchy colorful veggies. You can make chicken strips too using this fried chicken recipe.
---
FOR THE CHICKEN
1

pound boneless chicken breast, cut into

1

-inch cubes

1 cup

potato starch

1 tablespoon

granulated onion powder

1 tablespoon

granulated garlic powder

4

large eggs, room temperature, lightly beaten
peanut/canola/avocado oil for frying
FOR THE VEGETABLES
1

pound carrots, peeled and sliced on a bias

3

stalks celery, sliced on a bias into

1/2

inch slices, around 2 1/2 cups

1

large onion, diced, around 1 cup

2

large green onions, sliced on a bias

1

large red pepper, cut into

1

-inch pieces

1

(20-ounce) can pineapple chunks, drained liquid reserved

2 tablespoons

toasted sesame oil
FOR THE SAUCE
2 tablespoons

ketchup

1 cup

reserved pineapple juice

1/4 cup

soy sauce

2 tablespoons

corn starch

1 tablespoon

toasted sesame oil
Rice for serving.
---
Instructions
Place a layer of paper towels on a baking sheet. Set aside.
FOR THE CHICKEN
Heat a large Dutch oven or high rimmed skillet filled with enough oil to cover the chicken pieces.
In a medium bowl, combine the potato starch onion powder and garlic powder. Dredge the chicken pieces in the potato starch mixture.
Dip the coated chicken pieces in the egg until thoroughly coated. Immediately drop the egged pieces into the hot oil. Fry the pieces until golden on both sides. Transfer to the prepared baking sheet. Set aside.
FOR THE VEGETABLES
In a large wok, heat the two tablespoons of toasted sesame oil. Add the onion, carrots and celery, then fry until softened.
Add the red pepper and sauté until they are softened.
Add the pineapple and toss to combine.
Return the fried chicken to the wok and carefully toss with the vegetables.
FOR THE SAUCE
In a small saucepan whisk together the ketchup, pineapple juice, soy sauce, corn starch and tablespoon toasted sesame oil. When no lumps of corn starch are visible, heat the mixture over medium heat until thickened.
Pour the sauce over the wok contents, and toss to completely coat.
Sprinkle the sliced green onions over the dish.
Serve with rice or cauliflower rice.
---
Notes
If you really like a lot of pineapple or red pepper in your Pineapple Chicken, feel free to add an additional drained can of pineapple or another cubed red pepper.
---
Recipe Card powered by
And now for the mouth watering instructional photos…
I'm sure you're looking for more fabulous recipes! Make sure to check out Shabbos Under Pressure, Cooking with Pressure = Pressure Free Cooking on Amazon!! There are tons of hearty, warm, savory and sweet recipes that you can make in the new Instant Pot you bought on Black Friday, got as a Chanukah gift, or that you already had before the shopping frenzies. You can even buy a new pressure cooker and Shabbos Under Pressure as a gift for yourself!!!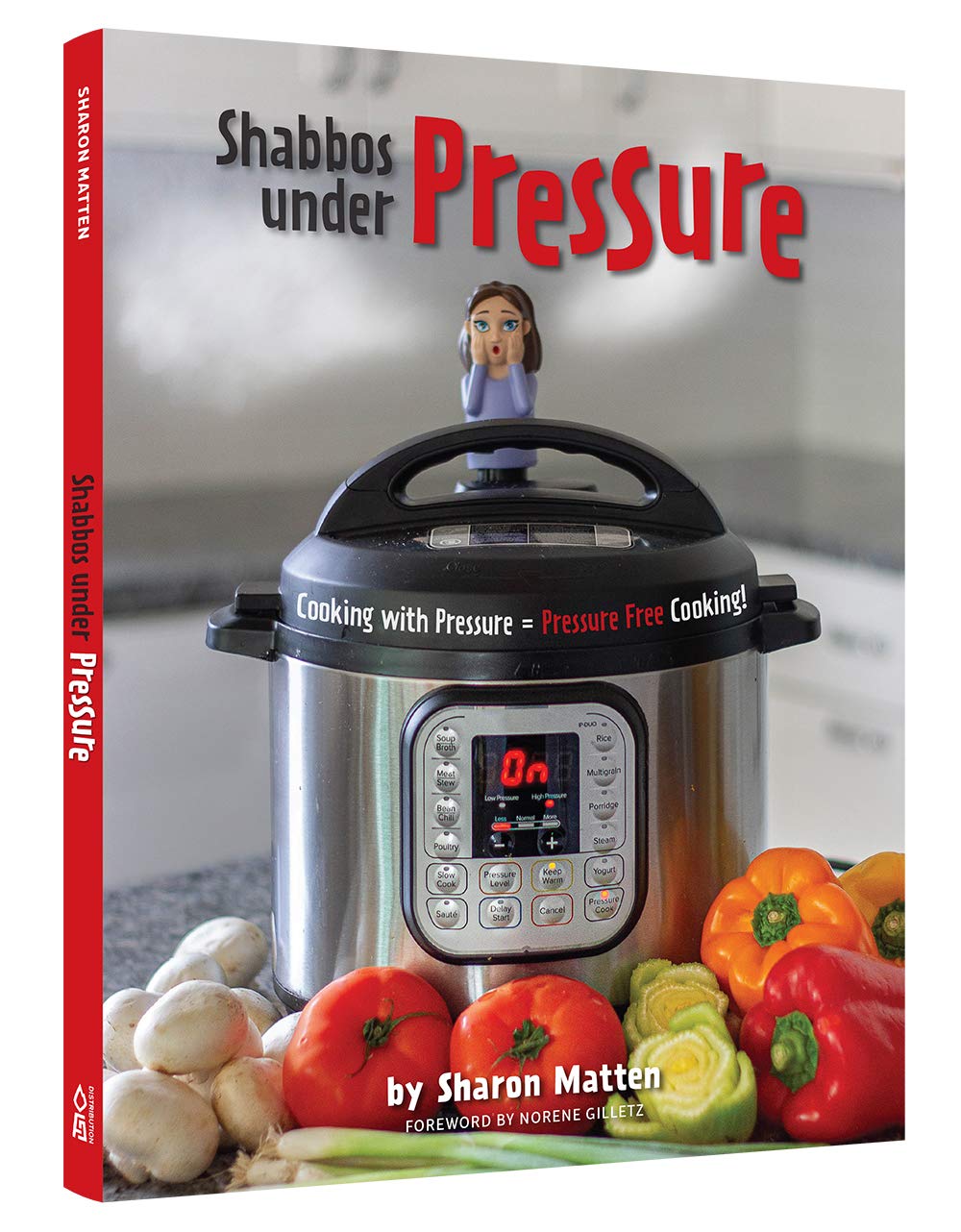 And to those celebrating…