Stir Fry Velevet Beef and Asparagus
It's asparagus season and every store I go to has bright green aspagagus, standing like posing models bunched together just waiting to take a walk down the runway to my stomach. I wanted to come up with a recipe that's worthy of the statuesque stalks, and decided to include them in a beef stir fry, specifically Stir Fry Velvet Beef and Asaparagus.
Making Stir Fry Velevet Beef and Asparagus
After determining that I was going to create a recipe for Beef and Asparagus, I decided to do a little scientific experiment with a tecnique that I had read about called "velveting".
What is Velveting?
According to Masterclass:
"Velveting is a method of marinating tough cuts of meat in either a cornstarch or baking soda mixture to create a supple texture without altering the flavor. Home cooks typically rely on this process for tenderizing beef that is especially fibrous—like the brisket, round, chuck, and shank—but it is also effective on chicken and pork. Take-out Chinese food restaurants in the United States often use velveted meat to make various dishes like Mongolian beef, beef fried rice, and beef stir-fry."
I also contacted my favorite Meat Master, the King of Beef, restaurant owner and beef expert, Mr. Bosh Bosnack.
Discussing beef with Bosh
Bosh is to beef what an an astrophysicist is to astronomy. I know I'm not an expert on beef, I wholly acknowledge that, but every time I speak to Bosh I realize how much I don't know.
It's kind of funny.
Asking Bosh about Velveting
Here was our conversation:
ME: I'm working on a post today for stir fry beef and asparagaus, and I'm hoping to try the baking soda "velveting" method of tenderizing beef. I'd love to hear your suggestions, comments and recommendations on the process. Do you have a sauce you recommend? I ALWAYS give credit in my posts so any advice you give me will be sourced back to you. Thanks!!!
ME: I was going to try baking soda… what s the difference?
BOSH: Great article on velveting.
How to Velvet Chicken, Pork, and Fish for Stir Fries: An Introduction to Water-Velveting
ME: Totally different. What's the difference in how they turn out?
And so I did…use the scientific method that is.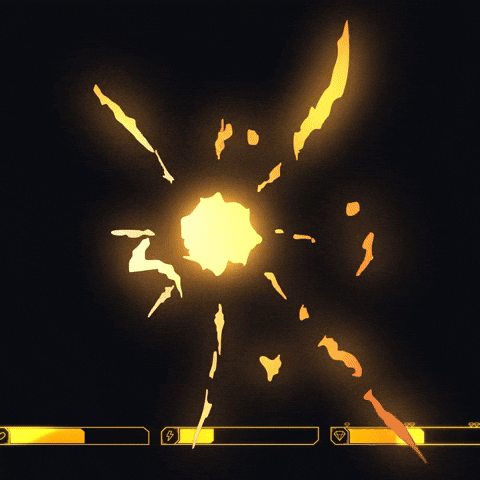 Trying the two different meat velveting techniques: Water velveting and Baking Soda.
Luckily, in anticipation of messing up the recipe in the process of creating it, I had purchased several pounds of pepper steak. I found out later (from Bosh) that it really wasn't the correct type of meat to buy.
In my defense, I did try to slice the thicker pepper steak pieces into thinner pieces. I even sharpened my knife to do it.
The recipe still turned out delicious and spoiler: the meat was super tender.
The Bosh/Serious Eats Water Bath Velveting method
Calling the water bath velveting method "The Water Bath" method is a little misleading. First you need to measure out exactly the right amount of beaten egg white, mix that with corn starch into a slurry, coat the beef with it, refrigerate the whole thing for around a half an hour, boil a pot of water with exactly one teaspoon of oil, toss the coated beef into the water for a brief amount of time, thoroughly dry said beef, and then you can stir fry it in hot oil.
The beef was tender, but not as tender as I would have hoped.
Bosh said that my meat was still too thick and I wasn't using the right type of meat which effected the outcome.
The scientific part of me says that there were too many steps for me to make mistakes in and I was hoping method B would work as well, if not better for a beef novice like myself.
Trying the Baking Soda Method of Beef Velveting
I used several online articles to determine the right way to velvet beef using the baking soda method.
First I followed the Masterclass instructions, there were also several posts on Serious Eats with velveting instructions. My final recipe included a mix of both posts along with my own personal inspiration.
Basically, I took the beef, covered it with around a teaspoon and a half of baking soda, rubbed it in, refrigerated it for around 30 minutes, rinsed it, patted it dry and stir fried it in hot oil.
Every post I read stated how important it was to thoroughly rinse the beef, make sure the beef was dry before frying and that the oil was very hot before adding the beef.
And now for the rest of the recipe for Stir Fry Velvet Beef and Asparagus
Now back to the star of the show, the asparagus!

I cut this asparagus into two inch diagonal slices and called it a day. Asparagus cooks pretty quickly in stir fries so the major effort was in washing and cutting it. Which was pretty simple.
The other interesting ingredient is the water chestnuts. While doing my fly through Sarah's Tent to get some inappropriate beef for the recipe, I walked through the aisles to check out what's new and exciting.
I really was looking for another ingredient that they didn't have, and came across water chestnuts. My Mother (z"l) used to put water chestnuts in a whole bunch of dishes, and I really like them for their crunch. They don't add a lot of flavor, but seem to take on the flavor of the sauce of the dish they're in.
Kind of like a chameleon vegetable.
Making the sauce for the Stir Fry Velvet Beef and Asparagus
Some of the recipes I found for making Stir Fried Beef and Asparagus used Rice Wine.
I don't have rice wine. I wasn't buying rice wine. I have white wine. I did a Google search, and found that white wine was a fine substitution for rice wine.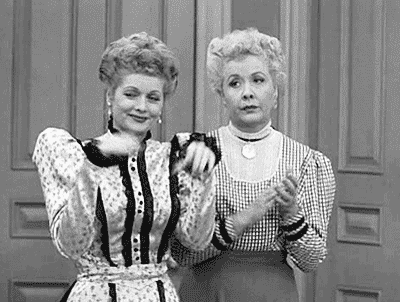 The white wine went into the sauce, along with one of my favorite sauces of all time – Lachoy Sweet Chili Sauce. It's not too spicy, but give just the right amount of mild heat that kicks a stir fry up a notch.
In the end Dear Husband loved the Stir Fry Velvet Beef and Asparagus and ate the whole display plate – without the plate…and Dear Husband loves me too a little more.
Here's the recipe for Stir Fry Velvet Beef and Asparagus
As with any Kosher Everyday recipe, don't sweat the small stuff.
If you feel that the whole process of velveting the beef is just too much, and one more step is likely to put you over the edge. Just. Don't. Do. It.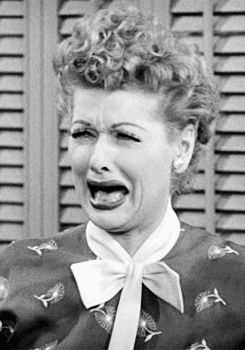 Additionally, although this is an asparagus post, you can make this dish throughout the year using either frozen asparagus or another vegetable like broccoli. It would be absolutely delicious!
Print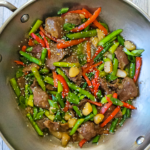 Stir Fry Velvet Beef and Asparagus
Author:

Prep Time:

20 minutes

Beef Velveting Time:

35 minutes

Cook Time:

20 minutes

Total Time:

75 minutes

Yield:

4

servings

1

x

Category:

Main Dish

Method:

Stir Fry

Cuisine:

Gluten Free

Diet:

Kosher
---
Description
Stir Fry Velvet Beef and Asparagus is a wonderful blend of seasonal asparagus and velvety smooth stir fried beef, coated with a slightly spicy sauce. The meat is tenderized using a process called velveting, which gives the beef that soft tender taste you find in your favorite Chinese restaurant. Served with rice it's a fabulously colorful and delicious dinner. If there are any leftovers, those are pretty incredible too!
---
For the Beef Velveting
1

pound

chuck steak thinly sliced to 1/8-inch

1 1/2 teaspoons

baking soda
For the Sauce
1/2

cup

white wine

1 tablespoon

soy sauce

1/4

cup

sweet chili sauce

1 tablespoon

toasted sesame oil

1 tablespoon

corn starch
For the Stir Fry
2 tablespoons

toasted sesame oil

1 tablespoon

garlic oil or 1 tablespoon avocado oil plus 1 clove minced garlic (add the garlic with the ginger)

1

pound

of asparagus, cut diagonally into 2-inch pieces

1

large red pepper, thinly sliced

1

(8-ounce) can whole water chestnuts, drained, chestnuts cut in half

1

cup

green onion, sliced diagonally (around 4 large)

1 teaspoon

minced fresh ginger
white sesame seeds for garnish
Cooked rice for serving.
---
Instructions
For the Beef Velveting
In a medium bowl, massage the baking soda into the beef. Cover with plastic wrap and refrigerate for 30-45 minutes. Do not allow the beef to rest longer than that or it will alter the makeup of the beef.
Rinse the baking soda off of the beef, then pat dry.
For the Sauce
While the beef is resting in the refrigerator, prepare the sauce.
In a medium bowl, whisk together the wine, soy sauce, chili sauce, toasted sesame oil and corn starch until completely blended and no lumps are visible. Set aside.
For the Stir Fry
Heat a large wok over a medium/high flame until hot. Add the toasted sesame oil and garlic oil/avocado oil and heat the oil until it shimmers in the pan.
Stir fry the dry beef in the hot oil until its lightly browned, then add in the asparagus and cook for around a minute stirring constantly.
Add in the red pepper, water chestnuts and fresh ginger (and garlic if using) tossing to combine.
Pour the sauce over the stir fry and cook until the sauce is no longer cloudy and thickened.
Stir in the green onions.
Serve the Stir Fry Velvet Beef and Asparagus over hot cooked rice garnished with sesame seeds.
---
---
Notes
If velveting the beef is intimidating, you can skip this step.
I understand that not everyone has garlic oil, so there is a substitution of one tablespoon of avocado oil plus one clove minced fresh garlic. Please add the garlic at the same time as the minced ginger.
You can make this dish year round using frozen asparagus or frozen broccoli. Make sure to completely defrost the vegetables and drain out any liquid before using.
Nutrition
Serving Size:
Calories:

434

Sugar:

6.2 g

Sodium:

891.9 mg

Fat:

21.5 g

Saturated Fat:

5.6 g

Carbohydrates:

17.1 g

Fiber:

4.2 g

Protein:

40.2 g

Cholesterol:

122.4 mg
Keywords: Asparagus, Asparagus Stir Fry, Beef and Asparagus, Velvet Beef, Velveting Beef, Gluten Free, Gluten Free Recipe, Dairy Free, Kosher, Stir Fry
Recipe Card powered by
Here's how I made Stir Fry Velvet Beef and Asparagus in Instagram @koshereveryday
View this post on Instagram
More Super Stir Fry Recipes
CHECK OUT THE KOSHER EVERYDAY AMAZON INFLUENCER STOREFRONT!
I'm excited to announce the launch of my brand, spankin' new, Amazon Influencer storefront. The purpose of this store is to share with you all of my favorite tools, ingredients and accessories that I use on Kosher Everyday. If there's something you'd like to see please let me know and I'll make sure to add it. I'm updating the storefront all the time.
I've put together a complete Gluten Free Challah Storefront with everything you need to make fabulous Gluten Free Challah!
Additionally there is a Small Appliance Storefront with many awesome small appliances that I recommend for your kitchen…even if you have a small space!
I'd love to hear what you think!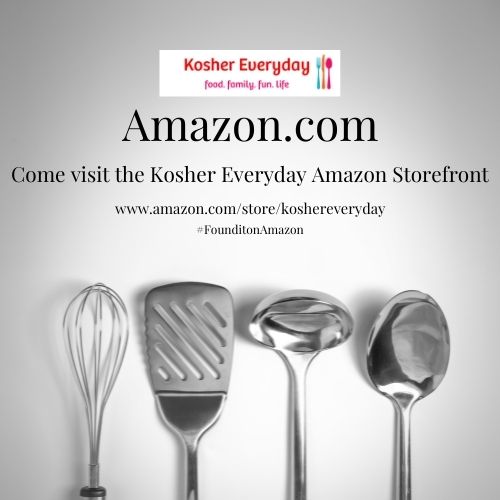 FOLLOW ME!
Don't forget to follow Kosher Everyday on Instagram @koshereveryday! and on Facebook You don't want to miss all the fun and interesting posts and reels that can be found nowhere else!
You can find reels showing how to make most of my recipes on Instagram!
Also, make sure to tag @koshereveryday when you make Kosher Everyday recipes! I LOVE to see your creations!!!
Please note that this post contains affiliate links. Thanks for your ongoing support!