Acorn Squash with Plant Based Butter and Low Carb Pasta
Acorn Squash with Plant Based Butter and Low Carb Pasta is a mouthful.
On so many levels.
For many years I've been touting the wonderfulness of many brands of zero carb, or nearly zero carb noodles. They come in many forms and many brands. I've always loved House Foods Tofu Shirataki Fettuccine noodles, and also really like the Miracle Noodle Spinach Shirataki noodles.
I love that these noodles are either zero or super low carb. You can eat your favorite pasta dish and not feel guilty that you had a bajillion calorie meal.
Someone recently posted on Facebook about a zero carb noodle product that I hadn't seen before.
Wonder Noodles.
Wonder Noodles are zero carb, keto pasta, gluten free, kosher and vegan. They also only contain three ingredients: Yam flour, lime and oat flour.
That's it.
I have to admit, I was pretty surprised by that ingredient list. Did not see that one coming.
I ordered the Wonder Noodles on Amazon and felt that the pricing was pretty fair. These types of noodles have a tendency to run on the pricier side unless you find a good sale.
I ordered the three pack of 14 ounces, which comes out to around $.16 and ounce. Pretty good.
The key to making any type of Shirataki or Low Carb pasta
Most of these types of pastas come in a plastic pouch, with the noodles suspended in a weird smelling liquid. The odor is not a pleasant one.
People frequently ask me how to make these types of pastas. Their first comment is "I opened the package and it was disgusting!"
Get ready. Here is the big secret.
You must thoroughly rinse the noodles.
That's it.
It also really helps to brown them a little in a hot pan. That removes any excess moisture and makes them more like traditional pasta.
They are not traditional pasta.
If you think you are going to be eating what you might consider "traditional" pasta, gluten filled or gluten free, these are not them. They are a great substitute though.
You'll probably be hungry an hour later unless you add all sorts of good stuff to them.
And now back to our regularly scheduled program…
Acorn Squash with Plant Based Butter and Low Carb Pasta
Because you really need to add more delicious stuff to the zero carb noodles, I decided to add fabulous, healthy, seasonal roasted acorn squash. It helped to have leftover roasted acorn squash from Shabbat.
To give the dish even more flavor, I sautéed the pasta in plant based browned butter with aromatic spices.
To make it a little creamy, just a little, I tossed in some plant based cream cheese. It's a great, lower fat "hack" to make any pasta a little creamier.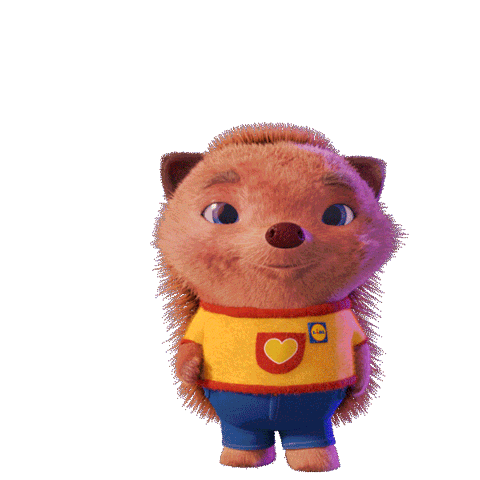 I was pretty happy with the final result.
Here's the recipe
I've been making many of my recipes using plant based products. You don't have to. You can sauté the pasta in dairy browned butter and add in dairy cream cheese. It's completely up to you.
Also, if you don't have roasted acorn squash you can use sweet potatoes as well, or any other type of roasted squash.
Truthfully, you can add any of your favorite vegetables to this dish. It would still be aromatic, flavorful and healthy!
Finally, I also really really really love the OXO strainer. I use it to strain this type of pasta, quinoa and rice and I don't lose a single piece. It has very fine holes on the bottom and an extra set of draining holes on the side that help to remove all the liquid when straining. It will make your life a lot easier. Just saying.
Print
Acorn Squash with Plant Based Butter and Zero Carb Pasta
Author:

Prep Time:

10 min

Cook Time:

15 minutes

Total Time:

25 minutes

Yield:

6

servings

1

x

Category:

Pasta

Method:

Sautéing

Cuisine:

Gluten Free

Diet:

Kosher
---
Description
Acorn Squash with Plant Based Butter and Zero Carb Pasta is the perfect, healthy, light, flavorful dish you've been looking for!
---
4 tablespoons

plant based butter

14 ounces

zero carb noodles (I used Wonder Noodles)

1 cup

diced roasted acorn squash

1

pinch ground cardamom

1

pinch ground nutmeg

1/8 teaspoon

ground cinnamon

1/8 teaspoon

kosher salt

1/8 teaspoon

freshy ground black pepper

2 tablespoons

cream cheese, plant based

1/2 teaspoon

dehydrated green onion, or

1/2 tablespoon

fresh sliced
---
Instructions
In a small saucepan, heat the plant based butter over medium heat until lightly browned. Set aside.
Thoroughly rinse and drain the pasta.
Heat 2 tablespoons of the browned plant based butter in a large skillet. Add the drained pasta.
Sauté the pasta for two minutes until hot and coated in the browned plant based butter.
Add the diced squash, cardamom, nutmeg, cinnamon, salt and black pepper. Toss to completely coat the pasta and squash.
Add the plant based cream cheese. Slowly stir until the cream cheese is completely melted.
Sprinkle the remaining two tablespoons of browned plant based butter then the green onion over the pasta.
Serve hot.
---
Equipment
---
Nutrition
Serving Size:
Calories:

68

Sugar:

0.9 g

Sodium:

115.9 mg

Fat:

5.6 g

Carbohydrates:

6.8 g

Protein:

0.8 g

Cholesterol:

4.9 mg
Keywords: Zero Carb Noodles, Zero Carb Pasta, Low Carb Pasta, Low Carb Noodles, Roasted Squash, Plant Based, Gluten Free, Dairy Free, Vegan, Nut Free
Recipe Card powered by
HERE ARE SOME MORE PERFECT PASTA RECIPES
FOLLOW ME!
Don't forget to follow Kosher Everyday on Instagram @koshereveryday! and on Facebook You don't want to miss all the fun and interesting posts and reels that can be found nowhere else!
You can find reels showing how to make most of my recipes on Instagram!
Also, make sure to tag @koshereveryday when you make Kosher Everyday recipes! I LOVE to see your creations!!!
Please note that this post contains affiliate links. Thanks for your ongoing support!