Exotic Mushroom Ramen sounds so fancy right?
Exotic Mushroom Ramen sounds so fancy
It does right? The reality is that it's not really all that complicated. You just need to find the right produce source.
I've been trying different produce delivery services, Imperfect Foods, Misfit's Market, The Farm Taste as well as local produce delivery from services like Mercato and Instacart. It was super convenient and life saving (literally) before I was vaccinated, but now that I am I can go out to some of my favorite produce emporiums in person.
I still do order from some of the produce services periodically.
The exotic mushroom mix
After receiving random produce from various subscription boxes, and buying cool mushrooms from my local amazingly stocked Jerry's Fruit and Garden, Dear Husband approached me cautiously one day and asked what I was planning on doing with all the mushrooms that had taken over our refrigerator.
It was a lot of mushrooms.
They were starting to fight over space in the fridge.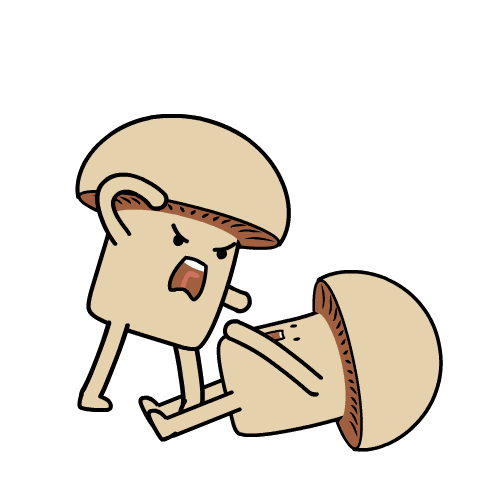 I don't think I realized how many mushrooms I had.
It's a good thing we love mushrooms
Our family really does love mushrooms so I wasn't terribly worried about the volume of mushrooms. The issue really was that every package of mushrooms was housed in a plastic container that usually contains around 8 ounces of button mushrooms.
It starts to add up.
Where the recipe for Exotic Mushroom Ramen came from
Ironically, just when we were being taken over by mushrooms, I was thinking of updating the recipe for my previously posted Easy Vegetable and Rice Ramen Stir Fry. I love this recipe because it's seriously easy to make and everyone in the family likes it. The post is from 2017, right after my first appendicitis (yes I had two but that's a story for another time), and after reading it I realized that I really didn't want to change it.
So…I decided to update it.
Using…
You guessed it.
The recipe begins
I decided to take the different types of mushrooms I had to make a new ramen dish. I knew I had some shiitake, oyster, king and button mushrooms. The other type is still a mystery to me, but it was a mushroom. How bad could it be?
I sautéed the sliced mushrooms in some flavorful, fragrant, oriental tasting toasted sesame oil. A little bit of toasted sesame oil goes a long way. If you have the option of purchasing any variety of sesame oil other than the toasted type…keep going. There is a big difference in flavor and you want the toasted option.
Adding some color
There have been a multitude of studies showing that visually appealing food tastes better.
I thought I was just making that up, decided to do a Google search and found out that it's actually true! Not only is it true, but a study at Oxford University proved it!
Using my own personal, and Oxford University, logic I decided to add some color to the Exotic Mushroom Ramen. I had gotten five heads of baby bok choy with the intention of using them for Miso Soup with Bok Choy. Life got crazy like always and I still had five heads of baby bok choy keeping my profusion of mushrooms company.
I also had some bamboo shoots (no color there but great for stir fry's), and some popping red bell pepper and green onions.
The final (not so secret) ingredient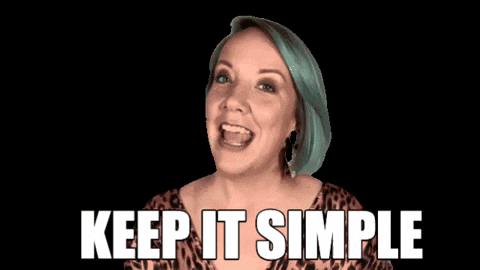 I try super hard to have this as my mantra.
It doesn't always work…but I try. I really do.
Therefore…the final non-ramen ingredient in the Exotic Mushroom Ramen is….
You need ramen in Exotic Mushroom Ramen
As a GFE (Gluten Free Eater), I eat only gluten free ramen. You are of course welcome to use any dried ramen you like. As Dear Husband always tell me to say "You are the Executive Chef in your kitchen. I will not be coming to your kitchen to check your ingredients."
This is the ramen I use. They sell it in big bags at Costco, and on Amazon (the picture is a link). I cooked four ramen squares from the package to make this recipe. You can use more or less. Totally up to you. I think they also come in 2.8 ounce packages. You could use 3 of those for a decent ratio of vegetables to ramen.
Lotus foods even makes a purple gluten free ramen. How cool is that? I didn't use it because I liked the white noodle contrast.
And now for Exotic Mushroom Ramen!
Here's the recipe you've been waiting for!
Print
Exotic Mushroom Ramen
Author:

Prep Time:

15 minutes

Cook Time:

20 minute

Total Time:

35 minutes

Yield:

8

servings

1

x

Category:

Stir Fry

Method:

Cooking

Cuisine:

Plant Based

Diet:

Kosher
---
Description
Exotic Mushroom Ramen is an enticing, flavorful blend of fragrant toasted sesame oil, enticing mushrooms and colorful seasonal vegetables tossed with ramen. It's simple to make but tastes exotic!
---
5

packages assorted mushrooms, sliced (around

4

–

5

cups sliced)

1 tablespoon

toasted sesame oil

5

small baby bok choy, sliced

1

pound fresh bean sprouts

1

large red pepper, sliced (around

2 cups

)

4

large green onion, sliced

1 teaspoon

garlic chives

4

squares ramen noodles, cooked according to package directions (can be glu

ten

free)

1

(14.5 ounce) jar LaChoy Teriyaki Stir Fry Sauce and Marinade
---
Instructions
Heat the toasted sesame oil in a large wok over medium/high heat.
Add the mushrooms and sauté until the mushrooms are soft.
Toss in the sliced bok choy, bean sprouts and red pepper. Sauté until the vegetables are just softened but are still firm and retain their color.
Add the green onion, garlic chives and cooked ramen noodles. Toss until the ingredients are evenly distributed.
Pour the sauce over the mixture and toss until the ingredients are completely coated.
Serve immediately.
---
Equipment
---
Notes
As mushrooms are sold by weight it's hard to estimate the amount of mushrooms you would need. If you purchase lightweight shiitake mushrooms, you might need less weight. I used between 5-6 cups of different mushrooms. You can use any variety or amount you like, keep in mind that mushrooms shrink dramatically when cooked.
Baby Bok Choy can vary in size. I used five, however if they are on the large side you can use four.
Garlic chives are in season in the summer and can be found at local produce stores and farmer's markets. If you can't find garlic chives, substitute one clove crushed garlic and sauté it with the mushrooms at the beginning of the recipe.
Keywords: Mushrooms, Ramen, Stir Fry, Teriyaki, Bok choy
Recipe Card powered by
More stir fry recipes
Stir fry's are some of the easiest and fastest recipes to prepare. Here are some of my favorites!
I'd love to hear from you and know what you'd like to see in the next few summer months. Please let me know!
Follow me!
Don't forget to follow Kosher Everyday on Instagram @koshereveryday! You don't want to miss all the fun and interesting posts and reels that can be found nowhere else!
Please note that this post contains affiliate links. Thanks for your ongoing support!