Several years ago I came across a schnitzel recipe (or snitchel as my kids call it) that called for mixing bread crumbs with one of those dried dressing mixes (or spice packets as I like to call them). You can find them in the salad dressing aisle of the store. It was a huge success and I've been coming up with recipes for those packets ever since (I'll post that recipe in a later blog). You have to be careful because some of those mixes are actually dairy (
that's
a story for another time). I have considered trying to make the mixes from scratch – it might keep the cost down and could taste better fresh. I went to
www.topsecretrecipes.com
and downloaded their version of the recipe. The recipe called for dehydrating red pepper and carrots, and adding pectin. There are times when I don't mind extra steps for a recipe if I feel it will really improve the quality of the outcome. Imagine an old fashioned scale. On one side of the scale is the value of dehydrating vegetables, purchasing additional (not so cheap) ingredients, and the time and cost of mixing additional spices together. On the other side of the scale is the value of going to the store and buying a handy, great tasting, ready to use little pouch. Hmmmmm….now imagine the second side
way
outweighing the first!
That
was easy!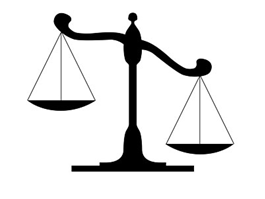 I have since used those little packets (which come in different flavors by the way) in a multitude of different recipes. They seem to add the right blend of different flavors that works for a lot of dishes. You can use as much or as little of the spice as you like according to your taste.
The recipe I made this week is Stir Fry Bowtie Pasta with Chick Peas and Corn (and a spice packet!). I think it's really important to make dishes that are healthy without screaming "Hey, I'm healthy – eat me". My kids don't like the screaming…
I started with a good quality bowtie pasta – it needs to be able to hold its shape when being stir fried after cooking. I then added chick peas. Chick peas happen to be a stealthily healthy food. Most people know of chick peas from hummus, falafel and from big bowls of them at Shalom Zachors, but you can use them for other recipes and they are chock full of good nutrition! I looked online and found on the http://health.learninginfo.org/chickpeas.htm web page a lot of stats to back that up. Chick peas are a good source of folate, protein, fiber, calcium, magnesium, iron, and zinc! Shocking! Healthy, but sadly, kind of drab looking. This recipe needed some pretty color. I added corn. Corn is a starchy vegetable but still nutritious. Then, the secret ingredient that tied it all together – the spice packet! In a big wok or skillet the entire recipe was cooked until the bowties were browned, slightly crispy and pretty. I was able to find a delicious shredded parmesan cheese at the store this week, but I have topped this recipe with part skim shredded mozzarella or grated parmesan cheese too. If you want to keep the dish pareve use a pareve spice packet and skip the cheese – it's great that way too. An added bonus is that is smells amazing when it's cooking. The leftovers are excellent for an easy lunch the next day if you can get to them before someone else shnookers them!
Print
Stir Fry Bow Tie Pasta With Chick Peas And Corn
---
Description
This is a family favorite and is especially delicious topped with grated cheese.
---
16 ounces

bow tie pasta

1 tbsp

. olive oil

2 tsp

. salt (preferably sea salt)

4 quarts

water

2 tbsp

. olive oil

2

15 ounce cans chick peas, drained

1

pound frozen corn, defrosted

1

spice packet

4 ounces

shredded parmesan, or grated parmesan, or shredded mozzarella cheese
---
Instructions
In a large 6-8 quart stockpot bring water, salt and oil to a boil.
Add pasta and stir.
Cook according to package directions (approximately 10-12 minutes).
Take a piece out and taste it – it should be firm but not hard in the center.
Drain pasta, but don't rinse.
Set aside.
In a large skillet or wok heat oil over medium heat.
Add pasta, chick peas, and corn.
Stir until ingredients are evenly mixed.
Add spice packet.
Stir until spices are evenly distributed.
Continue to stir until pasta is browned, approximately 10 minutes.
Serve hot with cheese sprinkled on top. Enjoy!!
---