Just like everyone else on the planet, I've spent my life trying to eat healthier, "lose the weight", get fit, blah, blah, blah.
I say blah, blah, blah because it's become exhausting. I wish that I burned as many calories thinking, worrying, planning about all the "healthy" stuff as if I was actually doing all the "healthy" stuff.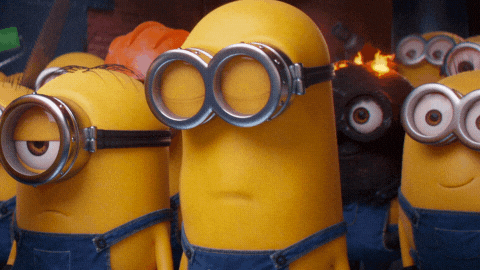 Wouldn't that be just grand?
So…way, way, back in 2010…
I came up with a recipe for "Low-fat Smoked Salmon Alfredo with Spinach Fettuccine". It took the original "heart attack on a plate" and made it much healthier. By using low-fat cream cheese and skim milk, most of those fatty calories were removed from the recipe. I also made the spinach fettuccine from scratch using frozen good-for-you spinach. It was DELICIOUS!
Zip forward to today.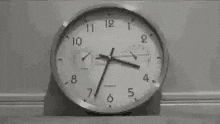 I am now eating a more restrictive diet (don't ask…ok you can pm me if you're curious), which includes eating gluten free. I avoid fresh onions and garlic (for now) and have come up with great substitutions for them.
So…
The new version is dairy free, fresh onion and garlic free, and uses gluten free flour. If you omit the crushed red pepper, this recipe is pescatarian/FODMAP/gluten free friendly. That's a BIG ask.
However…
YOU don't have to restrict yourself in any way if you don't have to. Seriously. Unless you want to. Then, go ahead.
As Dear Husband and I always say:
You are the executive chef in your kitchen. If you choose to modify a recipe according to your tastes or diet, please do it. I am NOT the recipe police and will not be coming to your house to check ????.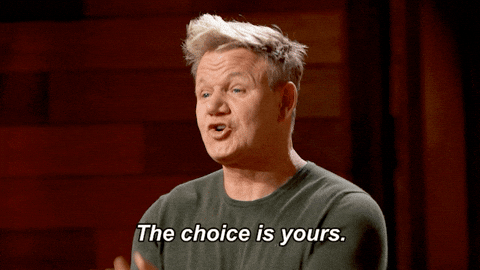 Additionally, you can use store bought pasta if you don't want to make it from scratch. You can find a good ready-made spinach fettuccine for the dish at your local grocery store. It will significantly cut the recipe prep time and will still be delicious. You can also leave out/modify any ingredient that doesn't agree with you with the exceptions of the cream cheese and the milk. They can be dairy free or full of dairy according to your choice. This recipe is super flexible.
And now…
Print
Dairy Free Smoked Salmon Alfredo With an Optional Kick
---
Description
Here's an updated version of my classic that works for everyone – including the pescatarians, dairy intolerant, and GFE's (Gluten Free Eaters)! Feel free to modify the recipe to meet your own dietary needs.
---
3

stalks green onions, around 1/2 cup, thinly sliced

1 tablespoon

garlic oil

1 teaspoon

crushed red pepper flakes (optional)

8 ounces

vegan cream cheese (can use low-fat dairy)

1 tablespoon

fresh parsley, chopped

1/4 teaspoon

freshly ground nutmeg

1/4 teaspoon

freshly ground black pepper

3

–

4

ounces smoked salmon, chopped

1 tablespoon

all-purpose flour (can be glu

ten

free)

1 cup

vegan milk (can be low-fat dairy)
---
Instructions
Heat a medium/large saucepan over low heat. Add the garlic oil.
Increase heat to medium, add the green onion and sauté until soft, around 2 minutes. You can add the crushed red pepper as well if you'd like to increase the spiciness of the dish.
Turn off the heat. Add the cream cheese and blend until the mixture is smooth.
Stir in the parsley, nutmeg, black pepper and smoked salmon until combined.
Whisk in the flour until completely blended.
Turn the heat on to low. Slowly add the milk and whisk until the mixture is smooth and the sauce thickens, about 3-5 minutes.
Serve over Fresh Spinach Fettuccine.
---
Notes
You can substitute 1 clove minced garlic with 1 tablespoon extra virgin olive oil for the garlic oil.
Test your crushed red pepper flakes for heat. I initially used my homemade, fresh-from-the-garden crushed red pepper and it was really, really spicy! Feel free to add less or leave it out completely.
I used Kite Hill cream cheese and unsweetened almond milk in this recipe. You can use your favorites as I did.
Recipe Card powered by
Print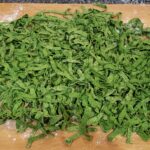 ---
Description
An updated gluten free version of the original. You can make this by hand or use a pasta maker. You may need to add additional flour depending upon how moist your spinach is, or if the pasta just needs to be dryer.
---
16 ounces

frozen spinach, defrosted and squeezed very dry

2

large eggs

1 tablespoon

canola oil

1/2 teaspoon

kosher salt

2

–

3

cups gluten free flour blend with xanthan gum

4 1/2 quarts

water

1 tablespoon

kosher salt

2 tablespoons

extra virgin olive oil
---
Instructions
If making the pasta by hand, place the spinach, eggs, and oil in the bowl of a food processor. Process until the mixture is completely smooth, around 30 seconds. Add flour and salt and process until a rough dough ball is formed. If the dough is very sticky add additional flour.
Remove dough from processor bowl to a lightly floured surface. Knead dough until smooth and elastic, approximately 5 minutes. Let dough stand for 10 minutes.
Divide dough into 4 parts.
If using a rolling pin, roll dough until very thin – approximately 1/8th of an inch thick.
If using a pasta roller, roll it through into fettuccine. If cutting with a sharp knife or pizza cutter, cut into 1/4 inch strips.
If using a pasta maker, place the spinach, large eggs, canola oil, salt and flour into the pasta maker.
Use a fettuccine form, and cut into long pasta strands.
Dry fettuccine noodles for approximately 30 minutes.
Bring the 4 1/2 quarts of water, salt and olive oil to a rolling boil.
Add noodles and stir to separate.
Cook 5 minutes until pasta is tender.
Drain.
Serve hot with Updated Smoked Salmon Alfredo sauce and garnish with additional parsley sprigs.
---
Notes
Start recipe with 2 cups of flour. Add additional flour until dough is no longer sticky.
You can also make this recipe glutenous! Just substitute all-purpose flour (not gluten free) for the gluten free variety.
As of the writing of this recipe, I prefer the Bob's Red Mill One-to-One gluten free flour in the blue bag.
Recipe Card powered by
I thought showing you a video of how the recipes are made would be super helpful…so here it is!
Here are some more pictures, just because it's so yummy!!
I'd love to hear from you! Let me know what you think and if there are any recipes you'd like to see!!!
And as always…
If you bought an Instant Pot or other Electric Pressure Cooker on Prime day don't forget to get my book "Shabbos Under Pressure"!! It's filled with awesome, easy to make, recipes that you will LOVE!! #affllink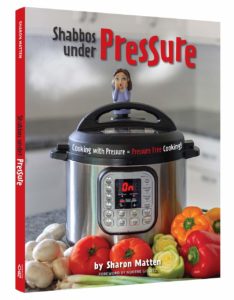 Until next time…