Crazy Crunchy Breaded Cauliflower
It all started with kind of a dare. Dear Daughter, when she was at the "I won't eat anything" phase, came home from a sleepover and told me that her friend's mom had made "THE BEST CAULIFLOWER EVER". Of course I called the mom for the recipe, and found out that the reason the cauliflower was so good was that it was deep fried.
No wonder it was so good.
Coming up with the recipe for Crazy Crunchy Breaded Cauliflower.
As far as I was concerned the gauntlet was thrown down and I was determined to come up with a recipe that would be equally good but without the frying.
I came up with Crunchy Breaded Cauliflower.
The Original Crunchy Breaded Cauliflower is glutenous
The problem I have now with the original recipe is that it's made with non-gluten-free ingredients. As a GFE (Gluten Free Eater) I can no longer eat glutenous recipes.
In the original recipe I used Corn Flake Crumbs (glutenous) and traditional bread crumbs (glutenous). You can absolutely substitute gluten free versions of these, but I found they didn't translate exactly the way I wanted them to in a gluten free version of the recipe.
Sometimes it happens.
And then there was the onion powder
For most people onion powder isn't a big deal, however for people with IBS/GI issues, onion powder or any onion derived products can be an issue. If you are not one of those people then ignore this paragraph, if you are then you know exactly what I'm talking about.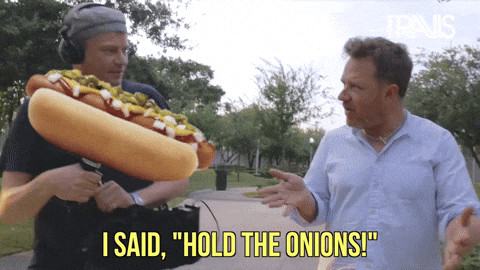 I'm able to substitute the tops of green onions/chives/dried green onion for the onion powder, which I do frequently in my recipes. I like the way they taste and look.
I've also discovered asafetida, which is a plant based powder that strongly smells/tastes like onion powder. You can also use that interchangeably with the onion powder.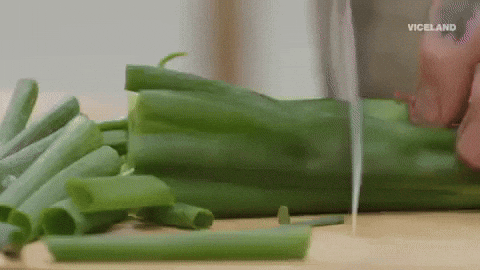 The NEW Crazy Crunchy Breaded Cauliflower recipe
It all started with my new air fryer.
I found a great deal on an air fryer at Costco.
I got a new air fryer
I know I'm about 2 years behind everyone else in the whole air fryer craze, but in my defense I have an incredible convection oven and a bunch of other tools that make meal prep here in the Matten house pretty speedy.
My new air fryer is one of those sale items that you just can't pass up. It does a million things, including rotisserie, dehydrate and it even has a rotating basket that you can put wings or fries in to make them extra crispy.
And…it was on a super sale.
And, it's super pretty.
I decided that my second recipe in my brand new air fryer would be Crazy Crunchy Breaded Cauliflower.
The first was, of course, Fried Chicken!
Making the ingredient substitutions for Crazy Crunchy Breaded Cauliflower
These are the substitutions I made to the original recipe. If you're not a GFE (Gluten Free Eater) then feel free to make the original recipe or use glutenous versions of this recipes ingredients.
The first ingredient I modified was the Corn Flake Crumbs. I wanted to stay within the corn family, so I used plain yellow corn meal. It doesn't have all the additives that traditional Corn Flake Crumbs has, but I see that as a plus.

I used gluten free panko instead of traditional glutenous panko.

Instead of onion powder, I added dried green onions/chives.

To add some additional flavor, there is now (vegan) parmesan in the cauliflower breading.

I added some Frank's Red Hot Sauce to the egg mixture to give the cauliflower a little flavor boost/kick. I (and most of the people who ate it) thought the level of heat was perfect, but Dear Husband would have liked even more heat. So I handed him the bottle and told him to enjoy.
Make sure to check out all the substitutions listed at the bottom of the recipe.
Thoroughly testing the recipe for Crazy Crunchy Breaded Cauliflower
I thoroughly tested different methods of making the Crazy Crunchy Breaded Cauliflower. Here are the results.
Air Frying Fresh Cauliflower
The first pass of the recipe was made in my brand spankin' new air fryer. It was amazing! Crunchy, flavorful and tasted like it had actually been deep fried. The downside was that it made a bit of a mess with the crumbs and I couldn't really do a lot at a time. It was incredibly delicious though.
Convection Baking Fresh Cauliflower
Let's be honest. An air fryer is really just a mini convection oven. I wondered what would happen if I just spread all the breaded cauliflower on a baking sheet and let it bake.
I was really surprised (although I shouldn't have been) at how incredible the baked version was. It was way more time saving than doing multiple batches in the air fryer, and way less messy too. The crispiness and flavor rivalled that of the air fryer trial.
Using Frozen Cauliflower
I had extremely low expectations for the frozen cauliflower test, thinking that the cauliflower would be mushy, and the coating wouldn't crisp.
I set the bar pretty low.
The first thing I did was to microwave the cauliflower until it was completely defrosted but not cooked through. I was able to squeeze out all the liquid that was in the bag after the defrosting. Using the same coating method and convection oven baking, the results were surprisingly delicious!
The cauliflower was equally as crisp as the fresh cauliflower variety, and by not overcooking the cauliflower when defrosting it the inside cauliflower was perfect.
If you have frozen cauliflower sitting in your freezer, this is a great way to make a fabulous vegetable side dish for dinner!
Here's the recipe for Crazy Crunchy Breaded Cauliflower
Now you can watch the Instagram reel that shows how to make Crazy Crunchy Breaded Cauliflower!
View this post on Instagram
Print
Crazy Crunchy Breaded Cauliflower
Author:

Prep Time:

30 minutes

Cook Time:

20 minutes

Total Time:

50 minutes

Yield:

6

servings

1

x

Category:

Vegetable

Method:

Baking

Cuisine:

Gluten Free

Diet:

Kosher
---
Description
Crazy Crunchy Breaded Cauliflower tastes just like your favorite fried cauliflower but it's not fried!!! Perfect as a side dish or for a party, be sure to make a lot. These are crazy good!
---
2

large heads cauliflower, broken into flowerettes
nonstick spray
For the Egg Mixture
1/2

cup

liquid egg

1/4

cup

Franks Red Hot Sauce

1 tablespoon

garlic oil
For the Breading Mixture
1

cup

yellow cornmeal

1

cup

unflavored (gluten free) panko crumbs

2 tablespoons

(plant based) grated parmesan

2 tablespoons

dried green onions

1/2 teaspoon

freshly ground black pepper

1/2 teaspoon

kosher salt
See below for ingredient substitutions
---
Instructions
Pre-bake Preparation
Preheat oven or air fryer to 400°F or 375°F Convection.
Cover a large baking sheet with a silicone mat or foil. If using foil, spray thoroughly with non-stick spray. If using an air fryer, spray the tray with nonstick spray.
For the Egg Mixture
In a large bowl whisk together the egg, oil and Franks Red Hot Sauce until completely blended. Set Aside.
For the Breading Mixture
In a large casserole, pan or bowl, toss together the corn meal, panko crumbs, dried onion, (plant based) parmesan, black pepper and salt.
To Finish
Dip a single piece of cauliflower into the egg mixture. Make sure it is completely coated. Using a fork or tongs, lift the cauliflower out of the egg and let the excess drip off.
Place the coated cauliflower into the breading mixture. Coat completely, then place the cauliflower on the prepared baking pan.
Repeat with the remaining cauliflower flowerettes, breading one piece at a time.
Spray the breaded cauliflower thoroughly with nonstick spray.
Bake for 20 minutes until golden brown. Bake additional 5 minutes at a time if not completely browned, until the cauliflower is crispy and golden.
---
Equipment
---
Notes
It's super tempting to dump all the egged cauliflower into the breading mix at once. DON'T DO IT! The breading will get clumpy and won't coat the cauliflower properly. It's worth the minimal extra effort to have the cauliflower properly coated.
Substitutions:
2 large heads cauliflower substitute 24 ounces frozen cauliflower, defrosted and thoroughly drained
1/2 cup liquid egg substitute

2 large (room temp) eggs
1/2 cup plant based egg replacement

1 tablespoon garlic oil substitute 1 tablespoon canola oil + 1 crushed clove garlic
2 tablespoons dried green onions substitute

1 tablespoon onion powder
1 tablespoon asafetida
Nutrition
Serving Size:
Calories:

253

Sugar:

7.1 g

Sodium:

701.3 mg

Fat:

5.3 g

Saturated Fat:

1.2 g

Carbohydrates:

43.2 g

Fiber:

8 g

Protein:

12.1 g

Cholesterol:

1.2 mg
Keywords: Fried Cauliflower, Gluten Free, Breaded Cauliflower, Air Fryer, Convection, Pareve, Plant Based
Recipe Card powered by
More Remarkable Vegetable Recipes
Register for my New Gluten Free Water Challah Class!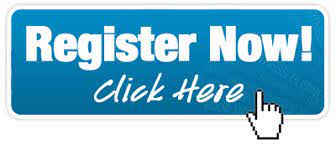 CHECK OUT THE KOSHER EVERYDAY AMAZON INFLUENCER STOREFRONT!
I'm excited to announce the launch of my brand, spankin' new, Amazon Influencer storefront. The purpose of this store is to share with you all of my favorite tools, ingredients and accessories that I use on Kosher Everyday. If there's something you'd like to see please let me know and I'll make sure to add it. I'm updating the storefront all the time.
I've put together a complete Gluten Free Challah Storefront with everything you need to make fabulous Gluten Free Challah!
Additionally there is a Small Appliance Storefront with many awesome small appliances that I recommend for your kitchen…even if you have a small space!
I'd love to hear what you think!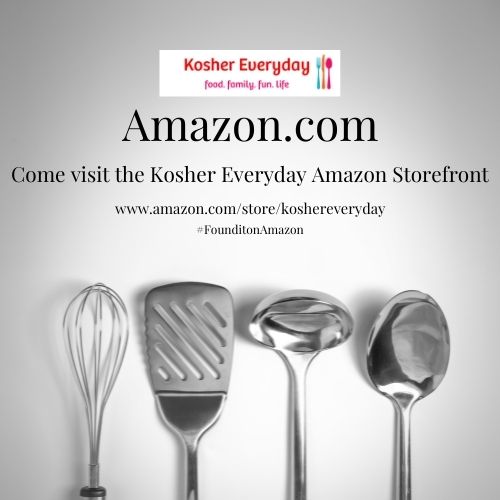 FOLLOW ME!
Don't forget to follow Kosher Everyday on Instagram @koshereveryday! and on Facebook You don't want to miss all the fun and interesting posts and reels that can be found nowhere else!
You can find reels showing how to make most of my recipes on Instagram!
Also, make sure to tag @koshereveryday when you make Kosher Everyday recipes! I LOVE to see your creations!!!
Please note that this post contains affiliate links. Thanks for your ongoing support!