Gourmet Mushroom Fettuccine with Truffle Cream Sauce
I love mushrooms. My family loves mushrooms. That being said, truffle flavor is like mushroom flavor on steroids. So, when trying to come up with a super mushroomey, rich tasting but simple to make pasta, Gourmet Mushroom Fettuccine with Truffle Cream Sauce immediately came to mind.
It's loaded with sliced gourmet mushrooms, sautéed in a little white truffle oil for a huge mushroom flavor burst. Using a ready made truffle cream cheese for the sauce keeps the truffle flavor at max volume without all the heaviness of traditional cream sauces.
How I made Gourmet Mushroom Fettuccine with Truffle Cream Sauce
This is one of those relatively easy recipes. The most complicated part of the recipe is the slicing. If you're a mushroom lover like I am then effort it takes to slice the the pound of mushrooms it totally worth it!
The Gourmet Mushrooms in Gourmet Mushroom Fettuccine
I'm calling these Gourmet Mushrooms because the mix contains mushrooms that are fancier than button mushrooms.
I purchased this 1-pound mushroom mix at Costco and it's called "Organic Specialty Mushroom Blend". It looks like this:
They're packed with flavor and are gorgous when sliced. I use the whole pound in this recipe because, well, we love mushrooms!
The mushrooms are sautéed in a little white truffle oil which really brings out the mushroom flavor before adding them to the pasta and sauce.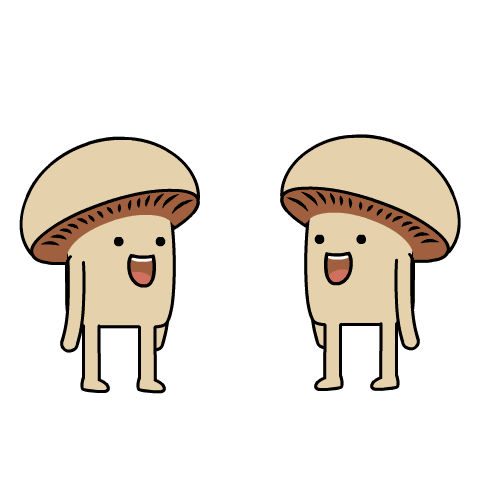 For the Gluten Free Fettuccine
I used fresh, gluten free fettuccine made by Taste Republic. Taste Republic makes perfect gluten free pastas, and their fettuccine is amazing. You can also find excellent gluten free fresh fettuccine at Trader Joe's in the refrigerated section.
Remember though, you don't cook fresh pasta as long as you might shelf stable, dry pasta. It's a quick few minutes – make sure to read the package directions.
If you're unable to find fresh, gluten free fettuccine, I recommend getting a brand like Barilla. They make a very good shelf stable gluten free fettuccine as well.
Making the Plant Based Truffle Cream Sauce for the Gourmet Mushrooom Fettuccine
I've been making cream sauces using a cream cheese base for a long time. Using cream cheese still keeps the sauce creamy, it just has way fewer calories and less fat than a heavy cream based sauce does.
A while back I came accross the specialty cheeses by the plant based Miyokos brand. If you haven't check them out yet make sure you do. They make excellent cream cheeses, plant based butters, pourable mozzarella, more traditional plant based cheeses as well as specialty ones. I'm a huge fan of the specialty cheeses escpecially, like the Aged Smoked Gouda, the Aged Herbes De Provence, and particularly the Fresh European Truffle flavor!
The Miyokos Fresh European Truffle Flavor Plant Milk Cheese is what I use to make the incredibly creamy, truffle flavored cream sauce. Made from cashew milk it also contains mushrooms and truffle oil. YUM!
I make the sauce by warming the cheese and whisking it with a little of the fresh fettuccine pasta water. A little salt, pepper and chives and the Truffle Cream Sauce is done!
Here's the recipe for Gourmet Mushroom Fettuccine with Truffle Cream Sauce
As always, you are the Executive Chef in your kitchen. If you can't find, or don't like truffle cream cheese, swap it for a chive or another flavor. Follow the same basic instructions.
If you can't find fresh pasta you can substitute dry. Make sure to adjust the cook time accordingly.
Print
Gourmet Mushroom Fettuccine with Truffle Cream Sauce
Author:

Prep Time:

10 minutes

Cook Time:

20 minutes

Total Time:

30 minutes

Yield:

6

servings

1

x

Category:

Main Dish

Method:

Cooking

Cuisine:

Plant Based

Diet:

Kosher
---
Description
Gourmet Mushroom Fettuccine with Truffle Cream Sauce is rich, creamy, loaded with gourmet mushrooms and truffle flavor. While the result looks incredibly decadent, the cream sauce is made using ready made plant based truffle cream cheese. It's super simple to make but the flavors are anything but simple. If you're a mushroom fanatic like I am, this pasta is for you. I'm craving it just looking at the picture!
---
9.5

ounces

fresh fettuccine (gluten free), cooked according to the package directions – reserve 3/4 cup pasta cooking liquid

16

–

ounces

Organic Specialty Mushroom Blend (gourmet mushrooms), sliced

1 tablespoon

white truffle oil

1

(6.5-ounce) package Miyokos European Truffle Cheese*

1 tablespoon

dried chives

1/2 teaspoon

kosher salt

1/4

cup

fresh parsley, chopped

1/4

cup

grated parmesan (plant based)
additional chopped fresh parsley and grated parmesan for garnish
---
Instructions
Heat the truffle oil in a large wok or skillet. Add the sliced mushrooms and saute until soft. Transfer to a medium bowl and set aside.
Place the truffle cheese into the same skillet and cook over medium/low heat, slowly adding 1/4 cup of the pasta water to the cheese, whisking constantly. When the cheese has dissolved, add another 1/4 cup of pasta water until a smooth sauce is created.
Return the sauteed mushrooms to the pan, add the remaining 1/4 cup pasta water and stir to heat through.
Add the cooked fettuccine and toss to completely coat the pasta. Stir in the chives and kosher salt.
Sprinkle with the fresh parsley and grated parmesan. Serve hot garnished with addtional parsley and grated parmesan.
---
---
Notes
*If you can't find Miyokos European Truffle Cheese, feel free to substitute another plant based cream cheese. To make sure you're getting the awesome truffle flavor, add a little truffle powder or a little more truffle oil to the cream sauce.
Nutrition
Serving Size:
Calories:

262

Sugar:

2.7 g

Sodium:

296.6 mg

Fat:

12.2 g

Saturated Fat:

4.9 g

Carbohydrates:

29.3 g

Fiber:

1.9 g

Protein:

10.7 g

Cholesterol:

33.4 mg
Keywords: Plant Based, Gluten Free, Plant Milk Cheese, Truffle Pasta, Mushroom Pasta, Pareve, Vegan Gluten Free Recipe, Plant Based Recipe, Truffle Recipe, Dairy Free, Meat Free, Kosher
Recipe Card powered by
Here's how I made Gourmet Mushroom Fettuccine with Truffle Cream Sauce on Instagram!
View this post on Instagram
More Perfect Pasta Recipes
CHECK OUT THE KOSHER EVERYDAY AMAZON INFLUENCER STOREFRONT!
I'm excited to announce the launch of my brand, spankin' new, Amazon Influencer storefront. The purpose of this store is to share with you all of my favorite tools, ingredients and accessories that I use on Kosher Everyday. If there's something you'd like to see please let me know and I'll make sure to add it. I'm updating the storefront all the time.
You can find all my Cookware and Bakeware including ones like the HexClad 14 Inch Hybrid Stainless Steel Frying Pan with Lid, Stay-Cool Handle – PFOA Free, Dishwasher and Oven Safe, Non Stick with lid on my storefront.
I've put together a complete Gluten Free Challah Storefront with everything you need to make fabulous Gluten Free Challah!
Additionally there is a Small Appliance Storefront with many awesome small appliances that I recommend for your kitchen…even if you have a small space!
I'd love to hear what you think!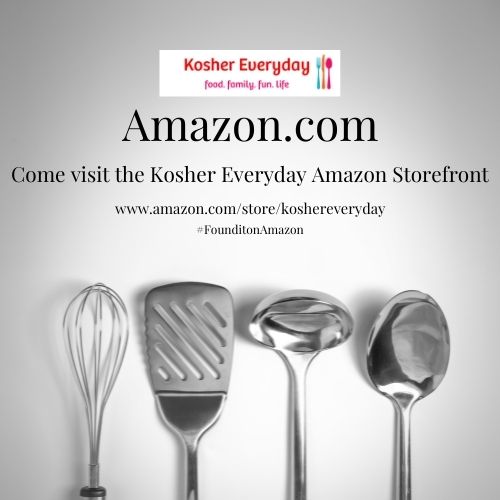 FOLLOW ME!
Don't forget to follow Kosher Everyday on Instagram @koshereveryday! and on Facebook You don't want to miss all the fun and interesting posts and reels that can be found nowhere else!
You can find reels showing how to make most of my recipes on Instagram!
Also, make sure to tag @koshereveryday when you make Kosher Everyday recipes! I LOVE to see your creations!!!
Please note that this post contains affiliate links. Thanks for your ongoing support!