Eggplant Noodles with Spinach and Mushrooms
I'm not going to talk about healthy eating. I'm not going to talk about how cutting carbs can help improve your health. SO not going to talk about how one cup of spinach and one cup of mushrooms each contain 5g of protein. I won't bore you with the fact that we're all looking for something interesting to serve for dinner that's relatively healthy and contains a plethora of good-for-you ingredients. I am going to talk about Eggplant Noodles with Spinach and Mushrooms.
How I came up with Eggplant Noodles with Spinach and Mushrooms
As everyone already knows, I came back from our winter trip sick with strep and who knows what else. I was knocked out.
Totally.
My Dear Social Media Guy (Adam) and all around media helper when needed, came up with a list of recipes and foods he found that he thought were super cool.
Thanks SO much Adam!
Anyway, he sent me a link to ballehurns Tiktok page where she makes noodles out of eggplant.
Brilliant.
Making Eggplant Noodles my Own
I loved the concept of taking an eggplant and making noodles out of them. They'd be healthy and tasty.
I thought "What if I could use my cool spiralizer to make the noodles thinner and more even?"
So…I pulled out my awesome Gefu spiralizer and tried to spiralize the eggplant.
Wow. What an epic fail.
The eggplant was just way too soft and wouldn't spiralize. It ended up a total mushy mess.
Improving the process of making Eggplant Noodles
Well, that didn't work so I went back to using my amazing Hast knives (yes…this is a promotional plug 😀 – but only because I totally LOVE them) and sliced the eggplant into thin strips. The strips were thinner than the ones that Ballehurns used and I thought they would be more "pastalike" for my dish.
l also sprinkled the cut eggplant with a little kosher salt and let it sit for around 15 minutes to remove all the excess liquid and bitterness that might be in the noodles.
There was a lot of liquid that came out. I was a little surprised.
Making the sauce for the Eggplant Noodles
There's a phrase that we use in the Engineering world:
KISS – Keep It Simple Stupid
I try to KISS every recipe I made unless it's totally necessary. Using the KISS methodology, making a super simple creamy sauce would only require one or two ingredients.
I pulled out my Kite Hill (no affiliation) Chive Cream Cheese which is plant based (almonds), gluten and dairy free. It's absolutely delicious.
Really.
I tossed in a quarter cup of the Chive cream cheese and half a cup of almond milk and the best ever cream sauce was done.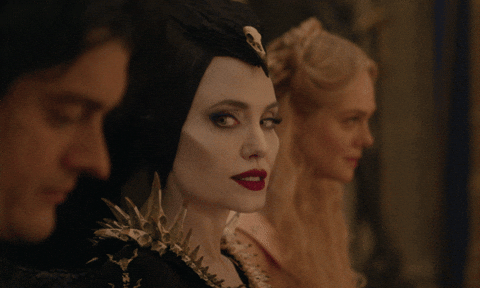 Adding more healthy ingredients to the Eggplant Noodles
Eggplant Noodles with Chive Cream Sauce might be incredibly delicious but it's a little boring. Adding more colorful, healthy and flavorful vegetables would make Eggplant Noodles more than a simple dish, it would make it a masterpiece of culinary perfection.
(ok…that's a bit much but just go with it)
Next to my desk I have a paper with graphic of the protein values of various foods. There are a dozen in all, and two of the foods features are spinach and mushrooms.
Adding Mushrooms to the Eggplant Noodles
I cook a lot with mushrooms. Our family loves mushrooms.
Mushrooms have 5g of protein per cup.
Who knew?
Mushrooms were definitely going into the dish. Besides, mushrooms are often paired with eggplant. Especially because I say so.
Including Baby Spinach in the Eggplant Noodle recipe
Let's just say that sometimes when you're in the store and you're looking for things to eat, especially when you're hungry, you just throw stuff into your cart that you think you might eat during the week.
Let's just say that one of those items happened to be baby spinach, and when you needed another ingredient for a recipe you were making (let just say Eggplant Noodles for example) the baby spinach just happened to be in the refrigerator and the absolute perfect ingredient to compliment the other ingredients in the dish.
That happened.
On that little chart next to my desk it says that spinach contains a whopping 5g of protein per cup.
Cool.
Incorporating gorgeous tomatoes in the Eggplant Noodle Recipe
If we go back to the whole concept so eloquently described in the last paragraph, I had some gorgeous Trader Joe's Heavenly Villagio Marzano Tomatoes.
They're small and oblong and cut into half they're the perfect accompaniment to the eggplant, spinach, mushrooms and cream sauce.
OMG!
Finishing with sliced green onions
I'm a big fan of green onions, so I put sliced green onions in this dish to give it a little more flavor and to compliment the chives in the sauce.
Pretty and fabulously tasty.
Here's the recipe for Eggplant Noodles with Spinach and Mushrooms
As always, you can add other vegetables to the Eggplant Noodles or just eat them plain. You can double the recipe easily for a dinner main.
Print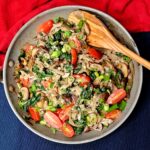 Eggplant Noodles with Spinach and Mushrooms
Author:

Prep Time:

30 minutes

Cook Time:

15 minutes

Total Time:

15 minutes

Yield:

4

servings

1

x

Category:

Vegetable

Method:

Sauteing

Cuisine:

Plant Based

Diet:

Kosher
---
Description
Eggplant Noodles with Spinach and Mushrooms are an inventive and healthy way to eat eggplant, spinach, mushrooms and tomatoes. Topped with a plant based chive cream sauce, Eggplant Noodles with Spinach and Mushrooms seems indulgent but it's fairly simple to make.
---
1 tablespoon

garlic oil, or

1 tablespoon

extra virgin olive oil plus one minced garlic clove

1 tablespoon

plant based tub margarine

1

medium eggplant, peeled

1/2 teaspoon

kosher salt

6

ounces

baby spinach

10

ounces

cremini mushrooms, sliced

5

ounces

grape tomatoes, sliced in half lengthwise

1

bunch (around 8 stalks) green onions, green part only, thinly sliced

1/4

cup

plant based cream cheese with chives (I like Kite Hill almond based)

1/2

cup

unsweetened almond milk
Salt and freshly ground black pepper to taste
Additional green onion to garnish
---
Instructions
Cut the eggplant into very thin strips. You can do this by thinly slicing the eggplant lengthwise and then slicing them into thin strips.
Sprinkle 1/2 teaspoon kosher salt over the eggplant, then toss to evenly coat. Set aside for 10-15 minutes.
Squeeze all the liquid out of the eggplant noodles and return only the noodles to the bowl. The liquid can be thrown way.
Over medium high heat, heat a large skillet. Add the garlic oil and margarine. Sauté until the margarine is melted.
Add the mushrooms and cook until soft.
Add the drained eggplant noodles and sauté until the noodles are coated, then add the spinach. It will seem like a huge pile of spinach, but once cooked it will reduce significantly.
Stir until the spinach is just wilted.
Add the cream cheese and almond milk. Stir until the cream cheese and almond milk are completely blended.
Stir in the tomatoes and green onions. Toss until completely coated with the sauce.
Add salt and black pepper to taste.
Garnish with additional green onion. Serve hot.
---
---
Nutrition
Serving Size:
Calories:

138

Sugar:

4.1 g

Sodium:

138.1 mg

Fat:

10.7 g

Saturated Fat:

3.7 g

Carbohydrates:

8.9 g

Fiber:

2.6 g

Protein:

4.7 g

Cholesterol:

14.6 mg
Keywords: Eggplant, Eggplant Noodles, Plant Based, Gluten Free, Dairy Free, Meat Free, Pareve, Kosher
Recipe Card powered by
Here's my Instagram reel on how to make Eggplant Noodles with Spinach and Mushrooms
View this post on Instagram
More Marvelous Mushroom Recipes
CHECK OUT THE KOSHER EVERYDAY AMAZON INFLUENCER STOREFRONT!
I'm excited to announce the launch of my brand, spankin' new, Amazon Influencer storefront. The purpose of this store is to share with you all of my favorite tools, ingredients and accessories that I use on Kosher Everyday. If there's something you'd like to see please let me know and I'll make sure to add it. I'm updating the storefront all the time.
You can find all my Cookware and Bakeware including ones like the HexClad 14 Inch Hybrid Stainless Steel Frying Pan with Lid, Stay-Cool Handle – PFOA Free, Dishwasher and Oven Safe, Non Stick with lid on my storefront.
I've put together a complete Gluten Free Challah Storefront with everything you need to make fabulous Gluten Free Challah!
Additionally there is a Small Appliance Storefront with many awesome small appliances that I recommend for your kitchen…even if you have a small space!
I'd love to hear what you think!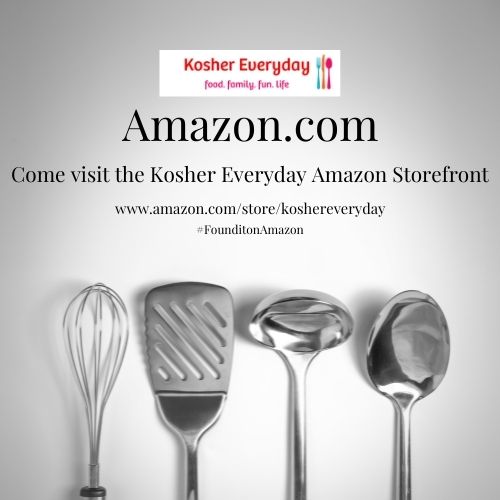 FOLLOW ME!
Don't forget to follow Kosher Everyday on Instagram @koshereveryday! and on Facebook You don't want to miss all the fun and interesting posts and reels that can be found nowhere else!
You can find reels showing how to make most of my recipes on Instagram!
Also, make sure to tag @koshereveryday when you make Kosher Everyday recipes! I LOVE to see your creations!!!
Please note that this post contains affiliate links. Thanks for your ongoing support!
Oh and because I love Hast Knives and have a media affiliate relationship with them you get a 15% discount for using the code KED15 when you order: