Barbecued Carrot Hot Dogs
When is a hot dog not a hot dog, and when is a carrot not a carrot? When it's Barbecued Carrot Hot Dogs.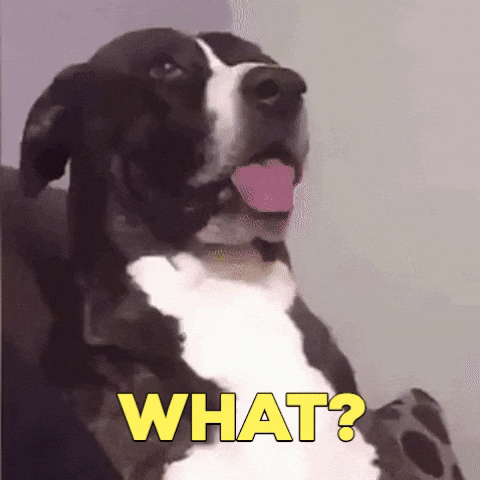 Carrot Hot Dogs are a trending thing.
The world is continually coming up with things. All kinds of things.
Like Carrot Hot Dogs.
Basically, you cut a large carrot in the shape of a hot dog, do some magic on it, and poof…it's a "hot dog".
Now, let's be honest.
I'm using the term "hot dog" loosely, but it does sort of taste like a hot dog…crossed with a carrot.
Why?
Because it's kind of fun.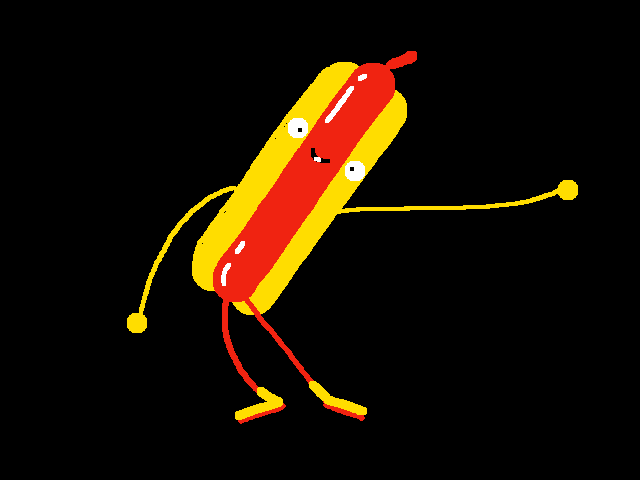 The V'nahafoch Hu Concept
You may be wondering if I hit my head or something. I really haven't.
I'm insanely addicted to making foods that aren't really what they seem. This is a prime example.
Making things that aren't really what they seem also fits perfectly into the whole Purim theme of V'nahafoch Hu.
What is V'nahafoch Hu?
I found this beautiful quote on Betemunah.org :
"Megillat Esther is a book which details the redemption of the Jewish people in a miraculous and yet hidden way.[4] The most amazing part of this redemption is the way HaShem manipulated events such that every disaster was turned around (V'nahapoch hu) and became a marvelous redemption. V'nahapoch hu[5] – הוּא וְנַהֲפוֹךְ is not a victory over evil. It means that the enemy's' efforts ultimately lead them towards becoming the source of the salvation for the Jews. The "evil", the "bad" is revealed to be "good" and beneficial, in fact, absolutely essential. Every event will be revealed as an "elegant solution". This is how HaShem conducts His world. There are no exceptions."
Basically this means that on Purim, what you think you see isn't always what is really happening. Things are disguised.
To that end, I like to make things on Purim that aren't really what they seem.
An example of this is the Grilled Hamburger Cake I made one year. Looks like a cake, really a huge hamburger decorated with mashed potato frosting.
You get the idea.
Back to the Barbecued Carrot Hot Dogs
You can see how I got to this point. I was trying to decide what to make for the Purim Seuda, the meal we eat on Purim, and thought about grilling hamburgers and hot dogs.
Ding.
What if I made the TikTok trending Carrot Barbecued Hot Dogs for the seuda! They'd be perfect.
You know, the whole v'nahafoch hu thing.
So I tried them out.
Making Barbecued Carrot Hot Dogs
There are a lot of Carrot Hot Dogs recipes online. They are nearly all the same. I didn't like any of them.
I mean, they're carrots. No matter what you do to them, in the end they're carrots.
They may taste a little like beef hot dogs if prepared properly, but in the end they're carrots.
I also was frustrated that the ingredients that were in other recipes were ones that the average Joe, including my son Joseph, would not have on hand.
So I punted.
What are the ingredients you really need to make Barbecued Carrot Hot Dogs
When I sat down and thought about it, all the ingredients people were putting in their Carrot Hot Dogs were the ingredients you would find in bottled, store bought barbecue sauce.
Really.
So…I did the easy thing.
I bought a bottle of $1.25 barbecue sauce at Dollar Tree, big carrots at the grocery store, and called it a day.
Really.
After marinating the carrots the fun begins
Once the carrots have marinated in the watered down barbecue sauce, I cooked them in my Instant Pot for six minutes. That's just enough time to cook them through but not overcook them to mushiness. If you don't have an electric pressure cooker (gasp!), you can theoretically cook them in the marinade on the stovetop until the carrots are fork tender.
After the carrots have been cooked through, then it's time to grill.
Grilling the Barbecued Carrot Hot Dogs adds a lot of flavor
While the carrots have been marinated, and cooked in the watered down barbecue sauce, the real flavors come from grilling. I grilled mine on a stovetop grill pan, but if you're able to fire up the outdoor grill, you'll get a boatload of smokey flavor in your dogs.
As the hot dogs were grilling I brushed them with additional barbecue sauce for more flavor.
There still was a "carrotty" flavor to the hot dogs, but they were surprisingly good considering. If you're looking for an easy to make, budget friendly, vegan hot dog, Barbecued Carrot Hot Dogs are a viable option.
The Recipe for Barbecued Carrot Hot Dogs
The Barbecued Carrot Hot Dogs turned out really well and will be perfect for our V'nahafoch Hu Purim Seuda.
What's especially great about this recipe, aside from being super cost effective and crazy fun, is that you can use any type of barbecue sauce you like. Pick your favorite and run with it.
No punting necessary!
Print
Barbecued Carrot Hot Dogs
Author:

Prep Time:

10 minutes

Marinade time:

3 hours

Cook Time:

30 minutes

Total Time:

3 hours 40 minutes

Yield:

8

carrot hot dogs

1

x

Category:

Main Dish

Method:

Grilling

Cuisine:

Plant Based

Diet:

Kosher
---
Description
Barbecued Carrot Hot Dogs are exactly what they sound like, a plant based hot dog made from carrots cut into hot dog shapes and prepared to resemble and taste simililar to the real thing. They're perfect for your Purim seuda, a real disguised v'nahafoch hu addition to your fun Purim festivity.
---
For the Marinade
1

cup

barbecue sauce

1/2

cup

water

8

large raw carrots
For the Carrot Cooking
To Finish
Additional barbecue sauce
Buns and hot dog toppings
---
Instructions
Cut the carrots so they are just larger than the hot dog buns. Trim the edges to round slightly, like hot dogs.
In a shallow dish/container large enough to hold eight carrots, whisk together the barbecue sauce and the water to make the marinade. Place the carrots into the marinade and spoon the sauce over the carrots so they are completely coated.
Cover the carrots and marinade, and allow the carrots to marinade for at least 3 hours.
To cook with a pressure cooker: Place a rack on the bottom of the pressure cooker bowl. Set the carrots evenly on the rack, then pour the marinade over the carrots. Add the 1/4 cup additional water. Lock the lid and close the pressure valve. Cook for six minutes using high pressure. When the carrots are done cooking, immediately manually release the pressure.
To cook on the stovetop: Place carrots and marinade in a large pot. Cook covered for 8-10 minutes over medium heat until fork tender.
Heat a grill, then spray with propellant free vegetable spray. Place the carrot dogs on the hot grill, and cook, brushing with additional barbecue sauce, until the sauce caramelizes slightly and grill marks appear.
Serve hot on a bun with your favorite toppings.
---
Equipment
---
Notes
Pick your favorite barbecue sauce for this recipe!
Nutrition
Serving Size:
Calories:

64

Sugar:

10.3 g

Sodium:

187.4 mg

Fat:

0.3 g

Saturated Fat:

0 g

Carbohydrates:

15.2 g

Fiber:

2.3 g

Protein:

0.8 g

Cholesterol:

0 mg
Keywords: Carrot Hot Dog, Hot Dog, Vegan Hot Dog, Plant Based Hot Dog Recipe, Pareve, Kosher, Purim, Gluten Free, Dairy Free, Meat Free
Recipe Card powered by
More Disguised Recipes!
LOOKING FOR EVEN MORE PURIM RECIPES!
CHECK OUT THE KOSHER EVERYDAY AMAZON INFLUENCER STOREFRONT!
I'm excited to announce the launch of my brand, spankin' new, Amazon Influencer storefront. The purpose of this store is to share with you all of my favorite tools, ingredients and accessories that I use on Kosher Everyday. If there's something you'd like to see please let me know and I'll make sure to add it. I'm updating the storefront all the time.
Make sure to check out my new PURIM page where you can find my special picks to help make your Purim Prep easier!
I've put together a complete Gluten Free Challah Storefront with everything you need to make fabulous Gluten Free Challah!
Additionally there is a Small Appliance Storefront with many awesome small appliances that I recommend for your kitchen…even if you have a small space!
I'd love to hear what you think!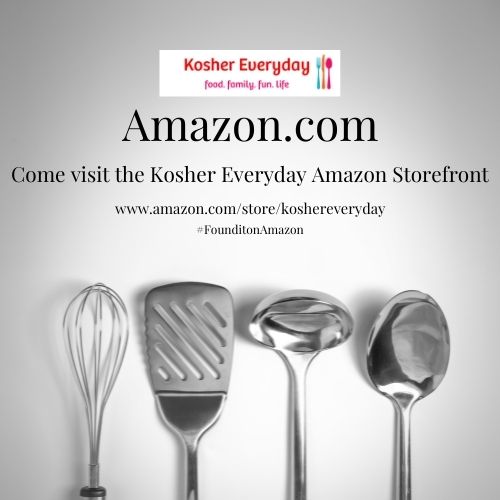 FOLLOW ME!
Don't forget to follow Kosher Everyday on Instagram @koshereveryday! and on Facebook You don't want to miss all the fun and interesting posts and reels that can be found nowhere else!
You can find reels showing how to make most of my recipes on Instagram!
Also, make sure to tag @koshereveryday when you make Kosher Everyday recipes! I LOVE to see your creations!!!
Please note that this post contains affiliate links. Thanks for your ongoing support!
Oh and because I love Hast Knives and have a media affiliate relationship with them you get a 15% discount for using the code KED15 when you order: