Chocolate Halva Hamentashen with Halva Chocolate Crumble
The story behind the Chocolate Halva Hamentashen with Halva Chocolate Crumble is a simple one. Dear Children went to Israel and brought back halva. While we like halva in small portions, we had a lot more halva than we were going to eat in the near future. We needed to come up with the perfect recipe to incorporate the halva into.
I'm also a bit of a chocohaulic and wanted to make chocolate hamentashen…gluten free.
You can see where this is going.
Making Chocolate Halva Hamentashen with Halva Chocolate Crumble
Nearly every new hamentash recipe I develop starts with my original Classic Gluten Free Hamentash recipe. The key is modifying the recipe to accommodate the new ingredients. In this case I needed to change the recipe enough that it wouldn't turn out dry when adding the cocoa.
It wasn't a big deal. Really.
For the Halva Cream Filling
I was fortunate enough to be in Sarah's Tent in Skokie, Illinois, searching for halva products for this recipe, and found a ready made halva cream.
Super exciting.
I figured that if I couldn't actually find a cream, I could take pieces of chopped halva and use that as the filling. If you can't find the halva cream, you can use pieces of halva instead.
I'm adding Amazon affiliate links to halva cream filling just below the recipe if you can't find it locally and you'd like to order it.
Making the Halva Chocolate Crumble
I know you're going to want to tell everyone that you slaved and slaved to make the Chocolate Halva Hamentashen with Halva Chocolate Crumble.
It just wouldn't be true 😀 .
The crumble is simply crumbled halva with mini chocolate chips.
That's it.
Drizzling the Chocolate Halva Hamentashen with Halva Chocolate Crumble with chocolate
Here's one of the most ridiculous things your going to hear. I use low quality chocolate for drizzling.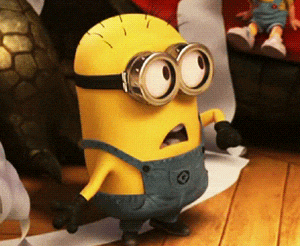 Ok, so maybe it's not that low quality, but I find that the higher quality chocolates usually have a lower percentage of cocoa butter in them. Higher quality chocolates also need to be tempered in order to get the beautiful shine and breakage that you are looking for when using them for coatings and glazes.
When drizzling baked goods like hamentashen, I really don't want to go through all the effort for a simple drizzle. I find that using a higher cocoa butter content works super well in getting that shine that you're looking for in a simple drizzle.
Those types of chocolates melt well without adding any type of shortening or additives, and drizzle like a dream.
Feel free to use a higher quality chocolate if you like. You may need to add a little bit of shortening or oil to get it to drizzle and work the way you want it to.
One more drizzling tip…
I started using squeeze bottles to drizzle my chocolate. I melt the chocolate in a microwave safe container and then transfer it to the bottle.
What's great about these is that I can actually screw on a decorating tip to control the flow of chocolate, and then remove and wash it easily when I'm done.
These containers are also microwave safe, so if you need to re-melt the chocolate a bit, you can microwave it for 5-10 seconds at a time and squish to reblend.
They work really well.
Here's the recipe for Chocolate Halva Hamentashen with Halva Chocolate Crumble
While I love the halva filling for these hamentashen, you could actually fill the hamentashen with any flavor filling you like. I give you some suggestions below.
Print
Chocolate Halva Hamentashen with Halva Chocolate Crumble
Author:

Prep Time:

45 minutes

Cook Time:

15 minutes

Total Time:

60 minutes

Yield:

48

hamentashen

1

x

Category:

Cookie

Method:

Baking

Cuisine:

Gluten Free

Diet:

Kosher
---
Description
Chocolate Halva Hamentashen with Halva Chocolate Crumble are a rich, decadent version of the classic hamentash. Made with a seriously chocolatey dough and a luscious halva cream filling, then topped with a chopped halva and chocolate crumble, these hamentashen are going to wow your family and friends…if you decide to share them! They're that good! Bonus…they're gluten free too!!!
---
For the Chocolate Hamentash Dough
3/4

cup

granulated sugar

3/4

cup

plant based butter (I use Fleischmann's or Country Crock Sticks)

3

large eggs

3/4

cup

orange juice

3 3/4

cups

flour (gluten free 1:1)

1

cup

cocoa powder

1 tablespoon

baking powder

1/2 teaspoon

salt
For the Halva Filling
1

(14-ounce) container halva cream or

48

chunks of halva
For the Halva Chocolate Crumble and Chocolate Drizzle
8

ounces

(250g) halva chopped

1/4 cup

mini chocolate chips

10

ounces

chocolate bar/chips chopped and melted
---
Instructions
For the Chocolate Hamentash Dough
Preheat oven to 350°F.
Line 3 baking sheets with parchment paper or silicone mats. Set aside.
In the large bowl of an electric mixer with a paddle attachment, cream the sugar and margarine together. Add the eggs and mix to combine.
Pour in the orange juice, then add the flour, cocoa powder, baking powder and salt.
Mix until a cohesive ball of dough is formed, periodically scraping down the sides.
Sprinkle a large pastry board with a little bit of flour. Roll out a large piece of dough to 1/4-inch thick. Using a round fluted circle cookie cutter, cut out circles. Reserve the extra dough scraps to roll out later.
Using a small cookie scoop or spoon, spoon some halva filling into the center of each circle. Pinch around the filling to form a hamentash.
Place the hamentash on the prepared baking sheet, and repeat with the remaining circles, then repeat with the remaining dough.
Bake for 8 minutes, then rotate the pans and bake for an additional 7 minutes.
Remove from the oven and allow to cool completely.
For the Halva Chocolate Crumble and Chocolate Drizzle
In a medium bowl combine the chopped halva and mini chocolate chips.
Pour the melted chocolate into a pastry bag or decorating bottle with a #2 tip attached. If you don't have either, use a plastic zipper bag with a very small hole cut from the bottom after filling.
Drizzle several hamentashen with chocolate and then immediately sprinkle the Halva Chocolate Crumble over them. Do not drizzle too many hamentashen at a time or the chocolate will set and the crumble won't adhere.
Repeat with all the hamentashen, re-melting the chocolate as necessary in the microwave at 20 second intervals.
These can be frozen for several weeks in an airtight container.
---
Equipment
---
Notes
You can fill the Chocolate Hamentashen with your favorite fillings as well. Here are some suggestions:
cherry filling with white chocolate drizzle for a Black Forest Hamentash
chocolate ganache for a Triple Chocolate Hamentash
Prune filling so your Bubbie will love them.
Nutrition
Serving Size:
Calories:

148

Sugar:

7.1 g

Sodium:

57.5 mg

Fat:

9 g

Saturated Fat:

5 g

Carbohydrates:

16.2 g

Fiber:

1.3 g

Protein:

2.2 g

Cholesterol:

21.8 mg
Keywords: Hamentashen, Hamentaschen, Hamentash, Hamentasch, Chocolate Hamentash, Gluten Free, Gluten Free Hamentash, Pareve, Dairy Free, Purim
Recipe Card powered by
More Marvelous Hamentash Recipes
LOOKING FOR EVEN MORE PURIM RECIPES!
CHECK OUT THE KOSHER EVERYDAY AMAZON INFLUENCER STOREFRONT!
I'm excited to announce the launch of my brand, spankin' new, Amazon Influencer storefront. The purpose of this store is to share with you all of my favorite tools, ingredients and accessories that I use on Kosher Everyday. If there's something you'd like to see please let me know and I'll make sure to add it. I'm updating the storefront all the time.
Make sure to check out my new PURIM page where you can find my special picks to help make your Purim Prep easier!
I've put together a complete Gluten Free Challah Storefront with everything you need to make fabulous Gluten Free Challah!
Additionally there is a Small Appliance Storefront with many awesome small appliances that I recommend for your kitchen…even if you have a small space!
I'd love to hear what you think!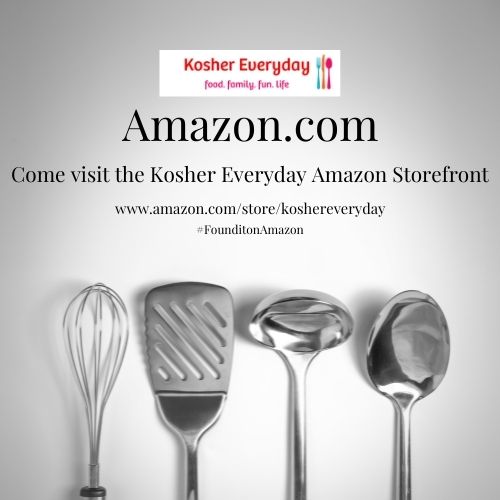 FOLLOW ME!
Don't forget to follow Kosher Everyday on Instagram @koshereveryday! and on Facebook You don't want to miss all the fun and interesting posts and reels that can be found nowhere else!
You can find reels showing how to make most of my recipes on Instagram!
Also, make sure to tag @koshereveryday when you make Kosher Everyday recipes! I LOVE to see your creations!!!
Please note that this post contains affiliate links. Thanks for your ongoing support!
Oh and because I love Hast Knives and have a media affiliate relationship with them you get a 15% discount for using the code KED15 when you order: