Life revolves around Plant Based Fried Mozzarella Sticks (gluten free)
Life has changed for everyone. Covid and Omicron heave taken over our lives…not in a good way at all. And yet, somehow life has to go on. We all have our groups of "safe" people. Those that are vaccinated and wear masks, as they should. So…when an opportunity arises to bring some fun and joy to our lives, we need to grab onto it. It's the reason I came up with Gluten Free Plant Based Fried Mozzarella Sticks.
Ok…took it a little far…
I know that life doesn't revolve around Plant Based Fried Mozzarella Sticks.
But in some ways wouldn't it be awesome if it could…for a short while?
The biggest problem you would have would be to schedule time to make Gluten Free Plant Based Fried Mozzarella Sticks.
Pretty silly.
I know.
The gangs all here
And so, with reality being that there are serious problems in the world today, it's important to have some fun. A diversion from the here and now.
To help keep us moderately sane.
We have a few special days coming up: The SUPERBOWL! and Valentines Day.
Valentines Day
I understand that not everyone celebrates Valentines Day, or if they do it's in the appropriate spirit of the day. I once gave my Dear Husband a dozen corned beef roses to celebrate. He loved them.
So…if your favorite loved one is a fried foodie fan, then these Fried Mozzarella Sticks are for them. They're the perfect "OMG these are SO good" part of the special day!
Super Bowl 2022!
While we gather to watch the Rams and Bengals slam the heck out of each other, a wonderful distraction, there must be appropriate sustenance for the gathered.
Don't worry. I've got you covered.
No punting here.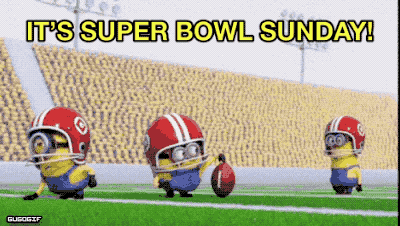 The Fried Mozzarella Sticks
I saw someone making gluten free mozzarella sticks using rice paper. I thought it was a terrific idea and took it a little further.
The "Cheese" Part of the Sticks
When Dear Husband and I were in Iowa, yes we went to Iowa, I did a super fun grocery store field trip. There I found plant based cheese sticks by Daiya. They actually call them "Cheez" sticks. How fun is that? (I'll take my fun wherever I can find it)
When thinking about making Plant Based Fried Mozzarella Sticks I knew these would be perfect. The only downside is that there are only 6 in a package. While you can halve the recipe, I would just make sure to purchase two packages to make the whole recipe of 12 Fried Mozzarella Sticks.
If you can't find these plant based cheese sticks you have several options.
You can cut a block of plant based cheese into sticks.

You can use your favorite shredded, meltable plant based mozzarella and put a tablespoon or two in place of the plant based cheese stick. When wrapping, just make sure that the plant based cheese is completely covered. The shape of the final result may be a little different but it will still taste amazing.
The Rice Paper Part of the Sticks
I like to use square rice paper sheets. Mine usually are imported from Israel and they can be hard to find. I broke the square ones into two pieces rather than using a whole ones, as I didn't need such a large sheet to wrap the cheese stick. If you're using the round paper, depending upon the size of the sheet, you might need to use a whole rice paper circle. You can test snapping a round one in half and testing if it's large enough to wrap the cheese stick. I'd start with wrapping the rounded edge around the stick first, folding the sides in and finishing with the flat edge.
Also, make sure not to over-soften the rice paper. It should be just pliable. If you leave it in the water too long it will be too soft and hard to roll.
The Crumby Part of the Sticks
For the crumb part of the process, I used a variety of gluten free panko brands. I keep a bunch on hand for a panko emergency. One thing I learned while making these, don't put all the panko in the coating dish at one time. I think that the moisture from the egg wash makes the panko less crisp and harder to adhere to the wrapped cheese stick. It's not a tragedy if you do dump it all at once, but I feel it works better if you don't.
The Frying Part
I don't fry often, but when I do I fry in peanut or avocado oil. They have high smoke points, which means you can raise the temperature of the oil without it smoking.
If you fry foods with hotter oil, they will crisp and cook faster without absorbing as much oil. It's important when using high heat for frying that you watch the food carefully. The high heat will cook quickly and if you don't watch out the food can easily burn. You can use a food thermometer in the oil to monitor the temperature as well.
Here's a great chart from Cooks Illustrated to show you the different oil smoke points:
To Finish!
Give the Gluten Free Plant Based Mozzarella sticks time to cool for a minute, just until you are able to handle them without burning your fingers or mouth. They are great dipped in your favorite marinara or mustard dipping sauce.
Here's the recipe
Print
Plant Based Fried Mozzarella Sticks – Gluten Free
Author:

Prep Time:

20 minutes

Cook Time:

30 minutes

Total Time:

50 minutes

Yield:

12

Plant Based Fried Mozzarella Sticks - Gluten Free

1

x

Category:

Party Food

Method:

Frying

Cuisine:

Plant Based

Diet:

Kosher
---
Description
Plant Based Fried Mozzarella Sticks are gluten free, crispy, gooey, creamy deliciousness. I make them by wrapping rice paper around a plant based cheese stick, dipping them in an egg wash, panko, and then frying them until they're crunchy and golden brown. Dipped in marinara, they're a treat for any gathering!
---
12

Daiya Plant Based Mozza Cheez Sticks, unwrapped

1

cup

panko crumbs (gluten free)

1 tablespoon

Italian seasoning

1/2

cup

(liquid) egg

2 tablespoons

garlic oil

6

sheets rice paper (spring roll wrappers. If small use 12)
Oil for frying
marinara sauce for dipping (optional)
---
Instructions
In a medium bowl, combine the panko crumbs and Italian seasoning. Set aside.
In a small casserole dish, whisk together the egg and the garlic oil. Set aside.
Fill a large bowl or pot with very warm water. Set aside.
If using very large rice paper sheets, carefully snap each sheet in half. If the sheets aren't large use 12 whole sheets instead of 6.
Dip a piece of rice paper into the very warm water until it is completely submerged, being careful not to break it. Count to 5 and test if the paper is pliable. If not then let the paper rest in the water for another few seconds.
Place the wet paper on a flat surface, like a cutting board. Place the mozzarella stick on the rounded side of the rice paper. If using square paper it doesn't matter which side you use.
Carefully roll the paper around the cheese stick, folding in the sides after rolling the cheese up twice in the paper. Continue rolling until the cheese stick is completely covered with the paper.
Set aside the wrapped cheese stick, seam side down.
Repeat with the remaining mozzarella sticks.
Place half of the panko mixture onto a large dish or casserole.
Before dipping the mozzarella, begin to heat the oil in a Dutch oven. The oil should be around 1 1/2 inches deep.
Dip each rolled stick in the egg mixture, then press the crumbs into it. Drop the stick into the hot oil, and fry until golden brown on all sides.
Repeat with the remaining sticks, adding additional panko as necessary to the crumb plate.
Allow the Plant Based Fried Mozzarella Sticks to cool slightly before serving with marinara dipping sauce and bottles of cold gluten free beer.
---
Equipment
---
Notes
You can use either refined avocado oil or peanut oil for frying.
I have not tried making these sticks in an air fryer. If you do, please let me know how they turn out!
If you can't find plant based cheese sticks, you can cut a large brick of plant based mozzarella into sticks, or use 1-2 tablespoons shredded plant based mozzarella. Roll the sticks as directed above.
Nutrition
Serving Size:

1 stick

Calories:

164

Sugar:

0.8 g

Sodium:

435.4 mg

Fat:

10 g

Saturated Fat:

4.6 g

Carbohydrates:

12 g

Fiber:

0.6 g

Protein:

2.6 g

Cholesterol:

0 mg
Keywords: Plant Based, Plant Based Mozzarella Sticks, Gluten Free, Fried, Superbowl,
Recipe Card powered by
More Super Super Bowl Foods & Snacks
FOLLOW ME!
Don't forget to follow Kosher Everyday on Instagram @koshereveryday! and on Facebook You don't want to miss all the fun and interesting posts and reels that can be found nowhere else!
You can find reels showing how to make most of my recipes on Instagram!
Also, make sure to tag @koshereveryday when you make Kosher Everyday recipes! I LOVE to see your creations!!!
Please note that this post contains affiliate links. Thanks for your ongoing support!