Vegetabley Vegetable Soup
We recently took a family trip to warm, sunny Orlando. Except that it wasn't warm and sunny the whole time. Half the time it rained. And…everyone was sick. All the babies and the parents were coughing and sneezing and coughing and sneezing. You get the picture. It turned out one poor little guy had strep and another poor little guy even had Covid. SO sad. They needed super nutritiously healthy Vegetabley Vegetable Soup to help get them well!!!
We did teach them to share…
We felt so sorry for all the sick ones. We did our best to help them feel better.
On the sunny, warm days we took them outside into the fresh air. If they felt up for it we let them swim in the huge pool sitting in their adorable floating vehicles.
And then they shared.
Of course, right before we were all scheduled to leave, I got sick.
After being in bed an entire week, Dear Husband (who also got sick) and I finally went to immediate care.
Strep.
Yes, we taught the kids to share and they did.
SO proud.
We needed soup. Vegetabley Vegetable Soup.
Making Vegetabley Vegetable Soup
Aside from the ubiquitous Chicken Soup, there is probably no other soup that's healthier or more nutritious than Vegetabley Vegetable Soup. That's according to my non-existent scientific research. Believe me, even though there is no official data, Vegetabley Vegetable Soup is soup-er healthy.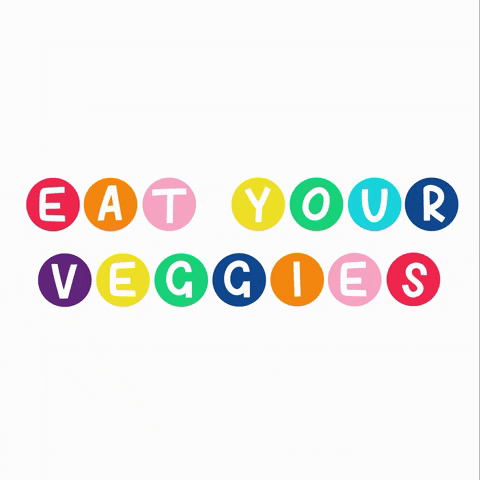 It's loaded with celery, yellow squash, zucchini, yellow potatoes, turnips, parsnips, sweet potatoes, green onion and carrots.
Vegetabley Vegetable Soup is an old favorite
I originally published the recipe for Vegetabley Vegetable Soup on aish.com around a million years ago, and then adapted the recipe for the Electric Pressure Cooker (read: Instant Pot) in my book "Shabbos Under Pressure – Cooking with Pressure = Pressure Free Cooking".
I make huge vats of it, store leftovers in microwavable deli containers, and the family continues to enjoy it for a few days after I make the original batch – assuming there actually are leftovers.
All you need to do is chop and make Vegetabley Vegetable Soup your own!
While the process of chopping vegetables is time consuming, Vegetabley Vegetable Soup is totally worth the effort.
Additionally, while I give you the guidelines for the recipe, you can of course add additional vegetables to the soup. Favorites include ripe tomatoes, broccoli florets, cauliflower, green beans, peas and corn. This is a soup that's perfect for personalization.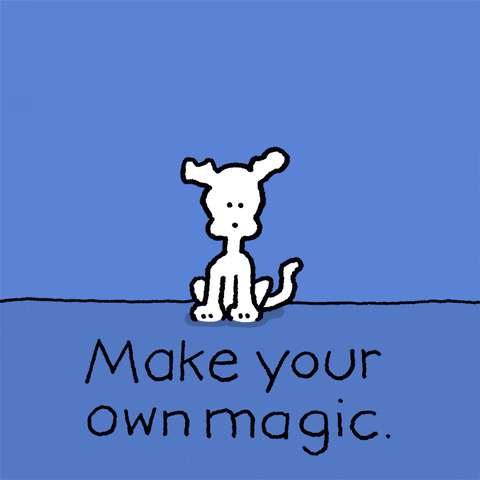 Don't forget the secret spices though…
One of the magical spices I add to the soup is crazy good-for-you turmeric. Not only is incredibly nutritious, it's packed with flavor and gives the soup a fabulous color. I add turmeric to my chicken soup too for a little extra flavor and color.
Here's the Recipe for Vegetabley Vegetable Soup
As you are the executive chef in your kitchen, feel free to add or replace the vegetables in this soup. Additionally, you can make it in a slow cooker or an Electric Pressure Cooker (read: Instant Pot).
Print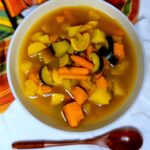 Vegetabley Vegetable Soup
Author:

Prep Time:

30 minutes

Cook Time:

1 hour

Total Time:

90 minutes

Yield:

1

large pot of Vegetabley Vegetable Soup

1

x

Category:

Soup

Method:

Cooking

Cuisine:

Plant Based

Diet:

Kosher
---
Description
Packed with vegetables, this easy to make soup is a great addition to any meal. The sweet potatoes, parsnip and turnip add extra sweetness to this heartwarming soup. You can also add whatever vegetables you find at the last of the farmer's markets, on the "buy today" shelf of your produce store, or just add your favorite vegetables.
---
4

stalks celery, sliced

2

medium yellow squash, diced

2

medium zucchini, diced

1

turnip, peeled and diced

1

parsnip, peeled and diced

4

small yellow potatoes (around

1

pound), cubed

1

large sweet potato (around

1

pound), peeled and cubed

1

bunch green onions (around 8), sliced

32

ounces

vegetable stock

32

ounces

water

1 tablespoon

turmeric

1 teaspoon

freshly ground black pepper

2 teaspoons

kosher salt
Croutons and sliced green onions for serving.
---
Instructions
For traditional stovetop Vegetabley Vegetable Soup
Place all the vegetables in a large 8-quart, or larger, stock pot. Add the vegetable stock and the water.
Sprinkle the turmeric, black pepper and kosher salt over the top of the soup. Stir to blend.
Cover the soup and bring it to a simmer over high heat. As soon as the soup starts to simmer, lower the heat to low and cook for at least 1 hour.
For Slow Cooker Vegetabley Vegetable Soup
Combine all the ingredients in a slow cooker pot.
Allow the soup to simmer for at least 2 hours and then keep it on warm.
For Electric Pressure Cooker (read: Instant Pot) Vegetabley Vegetable Soup
Combine all the ingredients in the pressure cooker pot.
Lock the lid and close the pressure valve. Cook for 30 minutes using manual-high pressure mode.
Naturally release the pressure for 20 minutes then manually release the pressure.
Serve topped with croutons and additional sliced green onions.
---
---
Notes
I used green onion in this recipe but you can substitute a medium sweet onion cut into wedges instead if you like.
Leftover soup can be stored in airtight containers in the refrigerator for up to three days.
My Mother (z"l) used to say that you wanted soup to "smile" (simmer) not "laugh" (bubble) while cooking for the best results.
Nutrition
Serving Size:
Calories:

90

Sugar:

3.4 g

Sodium:

426.8 mg

Fat:

0.2 g

Saturated Fat:

0.1 g

Carbohydrates:

20.4 g

Fiber:

3.4 g

Protein:

2.3 g

Cholesterol:

0 mg
Keywords: Vegetable Soup, Vegan, Plant Based, Healthy, Nutritious, Pareve, Gluten Free, Dairy Free, Meat Free
Recipe Card powered by
More Super Soup Recipes
CHECK OUT THE KOSHER EVERYDAY AMAZON INFLUENCER STOREFRONT!
I'm excited to announce the launch of my brand, spankin' new, Amazon Influencer storefront. The purpose of this store is to share with you all of my favorite tools, ingredients and accessories that I use on Kosher Everyday. If there's something you'd like to see please let me know and I'll make sure to add it. I'm updating the storefront all the time.
You can find all my Cookware and Bakeware including ones like the Cuisinart Cher's Classic Nonstick Hard-Adonized 8-Quart Stockpot with lid on my storefront.
I've put together a complete Gluten Free Challah Storefront with everything you need to make fabulous Gluten Free Challah!
Additionally there is a Small Appliance Storefront with many awesome small appliances that I recommend for your kitchen…even if you have a small space!
I'd love to hear what you think!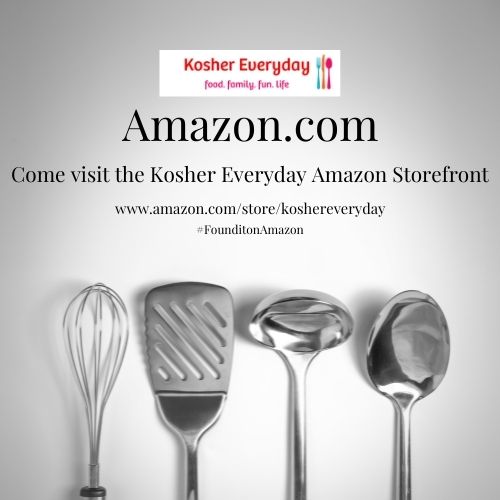 FOLLOW ME!
Don't forget to follow Kosher Everyday on Instagram @koshereveryday! and on Facebook You don't want to miss all the fun and interesting posts and reels that can be found nowhere else!
You can find reels showing how to make most of my recipes on Instagram!
Also, make sure to tag @koshereveryday when you make Kosher Everyday recipes! I LOVE to see your creations!!!
Please note that this post contains affiliate links. Thanks for your ongoing support!