Where Plant Based Hamburger Soup Came From
This recipe came from Sharon Matten. Not me…the other Sharon Matten! It may seem confusing, and indeed, when I first got married to Dear Husband it was. You see, my Dear Sister-In-Law is also Sharon Matten…now Sharon Matten Rane, and the Hamburger Soup recipe came from her!
A tale of two Sharon's
It was pretty funny. When I got married, Sharon Jean Matten was teaching at our local Jewish Day School. I routinely had people coming up to me and telling me what an awesome job I was doing teaching their children.
No…I never took credit, although sometimes it was tempting.
My Dear In-Laws took to calling us Sharon Jean and Sharon Beth to distinguish. While Sharon Jean was definitely the happiest of us all when she got married, I was especially joyful that I became the only Sharon Matten 😀 . I was also happy that she was married to my Dear Brother-In-Law, but that was to be expected and a secondary benefit 😆 .
The Chapter about being a Snow Bird
Are you tired of hearing about Florida yet? I hope not, because I have some more great recipes that I obtained by being a nudge and a recipe snoop while on our Florida trip.
You're welcome.
As you know by now, every year Dear Husband's family meets up in the paradise that is Sanibel Island, near Fort Myers. Days are tough, spent sitting by and swimming in the pool, walking on the white sandy beaches and shmoozing with anyone who might be sitting near you.
It's a real burden.
Once again, this year I bugged everyone for new recipes. I wanted new material that wasn't coming from me. I like to get new recipes that might/might not be kosher/healthy/gluten free/dairy free/plant based, and converting them to something that we (as in me, my family, and you) might really enjoy, but within our dietary constraints. Recipes that aren't my same-old, same-old.
Thanks Sharon Jean!
This year I was SO persistent that Dear Sister-In-Law, Sharon Jean, sent me three amazing recipes. The first was Hamburger Soup. After some discussion, we concluded that I really should be able to make the delicious sounding soup plant based with very little modification to the recipe.
I also changed/updated a few of the ingredients to make the soup friendlier for my digestive system. The question that also came to mind was whether I make it on my stovetop (as the original recipe specifies) or in my Instant Pot.
Cooking the Soup
I ended up making Plant Based Hamburger Soup both ways. The pot version ended up a little thicker due to some of the liquid escaping in the form of steam, but other than that, the two were virtually identical.
The Instant Pot version cooked more quickly, but if you include time for the soup to come to pressure and then time for the pressure to naturally release, the total cooking times were pretty close to being same.
The Plant Based Hamburger Soup Recipe
The recipe that Sharon gave me sounded divine. I didn't want to change a lot but knew that there were some slight modifications that I had to make. Here they are.
What I changed in from the original recipe
Where's the beef?
The original recipe called for a pound of ground beef. The kind that comes from a cow. Definitely not from a plant. I happen to really like the Impossible plant based ground beef, which is what I used in my recipe, but the Beyond Meat version is also very good. I find that Impossible beef browns very nicely, which was one of the steps in the recipe. It was an easy switch. The only downside to the Impossible ground beef is that it comes in a 12 ounce package versus they Beyond Meat 16 ounces.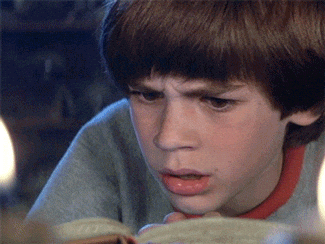 No Gluten for you!
The recipe Sharon gave me calls for a third a cup of barley. I've always found short grain brown rice to be a great substitute.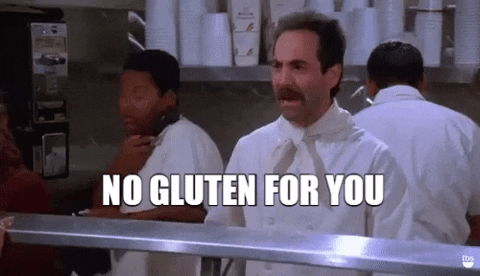 No onions for you either!
Next, I swapped out two medium onions for two bunches of green onions. I don't do well with fresh onions and also like the mild flavor of fresh green onions. You can use two diced medium onions instead of the green ones if you like. I'll put it in the recipe notes.
To bouillon or not to bouillon
The original recipe also calls for beef bouillon. It's not something I stock in my house. First, it's hard to find Kosher and gluten free, and second it's hard to find without all kinds of weird additives. I decided to use vegetable/no-chicken stock instead. The original recipe calls for five cups of water. A carton of soup is four cups, so that plus a single cup of water (which I used to deglaze the pots) gave essentially the same flavor as the beef bouillon.
A little bit of oil helps the beef brown
While the original recipe didn't call for any added fat to brown the ground beef, I decided to add a tablespoon of my favorite garlic oil (you could use canola and a chopped garlic clove as well) to brown the plant based beef. The plant based just doesn't have the same fat content as the non-plant based version.
Peppering it but not with questions
Finally, for Dear Husband, who loves freshly ground black pepper, I added a teaspoon. He'll probably add more but at least I stand a chance of him eating it as it is!
Print
Plant Based Hamburger Soup
Author:

Prep Time:

15 minutes

Browning Time:

5 minutes

Cook Time:

60 minutes

Total Time:

80 minutes

Category:

Soup

Method:

Cooking

Cuisine:

Plant Based

Diet:

Kosher
---
Description
Plant Based Hamburger Soup is a hearty, savory, flavorful, healthy and filling soup. The bright carrots, rich diced tomatoes and short grain brown rice create a tasty thick broth with delicious chunks of plant based browned hamburger. It's perfect for dinner and a great leftovers lunch. You can make it on the stovetop or in your Instant Pot. This recipe is plant based and gluten free.
---
1

pound plant based ground beef

1 tablespoon

garlic oil (or

1 tablespoon

canola oil with 1 clove crushed garlic)

1 cup

water

4 cups

vegetable stock

1/3 cup

short grain brown rice

2 cups

green onions, sliced (around

2

bunches)

1

(14.5-ounce) can diced tomatoes with liquid

1/4 cup

ketchup

1 teaspoon

freshly ground black pepper

1 teaspoon

dried basil

2 teaspoons

seasoned salt

1/2

pound carrots, sliced (around

3

medium)

1/2

pound celery, sliced (around

3

–

4

stalks)

1

bay leaf
---
Instructions
Heat the garlic oil in a large stock pot over medium/high heat.
Add the plant based ground beef and sauté until browned.
Deglaze the bottom of the pan with the cup of water.
Add the vegetable stock, short grain brown rice, green onions, canned tomatoes, ketchup, black pepper, dried basil, seasoned salt, carrots, celery and bay leaf. Stir to combine.
Bring the soup to a boil. Reduce heat to low/simmer, cover the pot and cook for one hour.
Serve hot with your favorite crusty bread.
---
---
Notes
You can also make this soup in an Instant Pot. Simply brown the plant based ground beef using sauté mode. Once browned, deglaze the bottom of the pot with the cup of water. Switch to Manual High Pressure mode. Add the remaining soup ingredients, then lock the lid and close the pressure valve. Cook for 20 minutes, then naturally release the pressure for 10 minutes. Manually release the pressure and serve.
You can make this recipe using non-plant based ground beef. Make sure to drain the extra fat after browning.
You can make this recipe glutenous by using barley instead of short grain brown rice.
You can use two diced medium yellow onions instead of the green onions if you like.
Keep in mind that if you use Impossible brand plant based ground beef you only get 12 ounces in a package. That's fine, however if you'd like the whole pound of ground plant based beef use the Beyond Beef, which comes in a 16 ounce package.
Nutrition
Serving Size:
Calories:

198

Sugar:

14.8 g

Sodium:

1218.9 mg

Fat:

8.6 g

Carbohydrates:

21.8 g

Protein:

11.1 g

Cholesterol:

0 mg
Keywords: Plant Based, Plant Based Soup, Plant Based Soup Recipe, Gluten Free, Dairy Free, Meat Free, Healthy Recipe, Hamburger Soup, Kosher Recipe, Vegan
Recipe Card powered by
More Super Soup Recipes
FOLLOW ME!
Don't forget to follow Kosher Everyday on Instagram @koshereveryday! and on Facebook You don't want to miss all the fun and interesting posts and reels that can be found nowhere else!
You can find reels showing how to make most of my recipes on Instagram!
Also, make sure to tag @koshereveryday when you make Kosher Everyday recipes! I LOVE to see your creations!!!
Please note that this post contains affiliate links. Thanks for your ongoing support!