Batter Fried Bananas with Maple Rum Sauce
I usually have an amazing story about how I come up with my recipes. "It was inspiration that hit me one day and as a result a fabulous recipe was born." I don't really have such a story for my Batter Fried Bananas with Maple Rum Sauce.
Oh well.
How I think I came up with the recipe for Batter Fried Bananas with Maple Rum Sauce
If I'm not mistaken the discussion about Batter Fried Bananas started on Rosh Hashanah when a lot of the family was here and we were talking recipes (again).
We may have been talking about fried plantains and then fried bananas. I really couldn't tell you for certain.
Then of course, I said "Well, Ok…I'll try to make those for Sukkot and see how they turn out".
At least I think that's how it went.
The Making of Batter Fried Bananas with Maple Rum Sauce
On Sukkot we had one of my favorite families come for lunch (Bari!!!!), and it was a party! Primarily, because we're all so tired, it brings out that side of us.
It's always fun when they come.
I decided to make something completely different for dessert in honor of our guests. If you're going to make a little extra effort, it's nice to know it's going to be appreciated.
The process of Batter Fried Bananas with Maple Rum Sauce
The recipe started with, of course, perfectly ripe, yet firm bananas. I cut them into quarters, and the smaller ones in to thirds.
Frying the Batter Fried Bananas
Using the tried and true "batter" recipe of starch/flour then egg, I fried the bananas in the batter until golden brown. I even added a little nutmeg to the egg for a little depth of flavor.
They were a thing of beauty.
And now for the Maple Rum Sauce
Of course I had vanilla ice cream to serve with the hot bananas.
(Are you drooling yet?)
And then I needed a sauce.
I wanted something sweet, with a rich warm flavor.
Rum doesn't flame
There was some pure maple syrup in my pantry. I think there may have been another guest who could only have maple syrup, no other sweetener. So maple syrup was the perfect base for a sauce.
Then there needed to be alcohol.
I wanted to set it on fire.
What a spectacular spectacle that would make. A statement of pure glory.
It's a known fact that I'm a little bit of a pyromaniac. True story.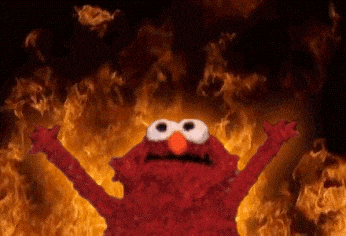 The alcohol needed to go with the banana/maple/vanilla ice cream flavors. However, I couldn't just pour a couple cups of vodka in there and call it a day.
I decided to use dark rum.
I tried to light it on fire.
It didn't work.
So I Googled why it didn't flame after Chag.
According to firefighterinsider.com:
Most rum is 80 proof (40% alcohol by volume) and can catch fire in some situations, but is not very flammable. It may light, but the high water content will usually extinguish itself.
Bummer.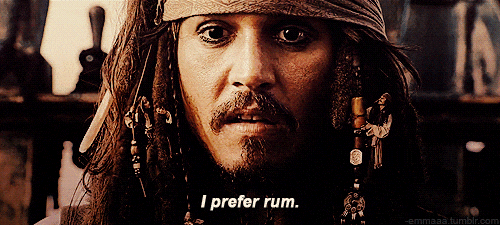 The finished Batter Fried Bananas with Maple Rum Sauce were glorious
I served the Batter Fried Bananas with Maple Rum Sauce on a single platter with the ice cream scoops on the edges, covered with the sauce.
OMG!
Everyone basically inhaled it.
It was that good.
And thus ends the non-tale of the Batter Fried Bananas with Maple Rum Sauce.
Here's the Recipe for Batter Fried Bananas with Maple Rum Sauce
I don't have a lot of advice for this recipe except for the fact that you must fry the bananas in hot oil. No air fryers or oven baking for these guys.
If you're in, you're all in.
It's worth it.
Print
Batter Fried Bananas with Maple Rum Sauce
Author:

Prep Time:

10 minutes

Cook Time:

30 minutes

Total Time:

40 minutes

Yield:

6

servings

1

x

Category:

Dessert

Method:

Frying

Cuisine:

Gluten Free

Diet:

Kosher
---
Description
Batter Fried Bananas with Maple Rum Syrup is a warm, flavorful, fruity dessert. The hint of nutmeg in the batter, pure maple syrup and rich rum make this the perfect elevated dessert.
---
For the Bananas
1

cup

corn starch

6

large eggs (or equivalent liquid/plant based), beaten

1/2 teaspoon

freshly grated nutmeg

6

–

7

large bananas, peeled, strands removed and cut into

four

(peanut) oil for frying
For the Maple Rum Sauce
1

cup

pure maple syrup

1/4

cup

dark rum
To Finish
Vanilla ice cream, dairy free, optional
---
Instructions
For the Bananas
Line a large baking sheet with foil. Set aside.
Place the corn starch in a casserole dish or other dish suitable for dipping. Set aside.
Whisk the nutmeg into the eggs. Set aside.
Pour the oil around 3-inches high in a medium saucepan. Heat the oil over medium/high heat. Using a candy thermometer to test the temperature, bring the oil to 350°F.
Roll a banana piece in the starch, then coat in the egg. Allow a little of the excess egg to drip back into the bowl, then immediately place the coated banana in the hot oil.
Fry the banana until golden brown. Using a slotted spoon, transfer the Batter Fried Banana to the prepared baking sheet.
Repeat with the remaining banana sections.
For the Maple Rum Sauce
In a medium bowl or 2 cup measuring cup, whisk together the maple syrup and the rum.
To Finish
Serve the Batter Fried Bananas on a large platter topped with vanilla ice cream. Pour the Maple Rum Syrup over the Batter Fried Bananas and ice cream.
Alternatively, serve individual portions of Batter Fried Bananas with Maple Rum Syrup topped with vanilla ice cream.
Serve immediately.
---
---
Notes
Do not try to make Batter Fried Bananas in the air fryer or oven. It just wont work.
Depending upon the size of your bananas, you may be able to make 7-8 bananas instead of 6.
You can actually make these bananas a day in advance. I promise they will not be nearly as good as fresh, but if you heat them uncovered in the oven at 350°F for around 15 minutes until they're hot they will be very good – not perfect, but good.
This recipe makes a cup and a quarter of sauce. It's a lot. I like a lot of sauce. You can reduce the recipe to 1/2 cup pure maple syrup and 2 tablespoons rum if you like.
To make this recipe Kosher for Passover simply substitute potato starch for the corn starch.
Nutrition
Serving Size:
Calories:

358

Sugar:

30.5 g

Sodium:

77.3 mg

Fat:

7.6 g

Saturated Fat:

2.1 g

Carbohydrates:

64.5 g

Fiber:

3.3 g

Protein:

7.6 g

Cholesterol:

186 mg
Keywords: Fried Bananas, Gluten Free, Gluten Free Recipe, Maple Syrup, Rum, Kosher, Chanukah, Fried, Hanukkah, Pareve, Dairy Free, Meat Free
Recipe Card powered by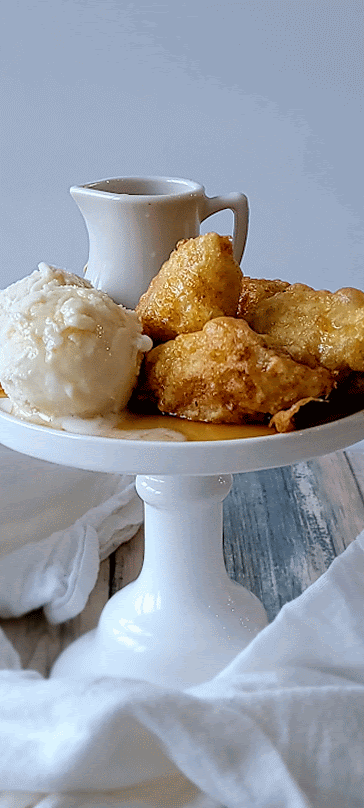 Fried Chanukah Latkes – great all year round too!
Here's a Fabulously Perfect Chanukah Gift!
If you've been searching for the perfect Chanukah Gift, search no further! My cookbook, "Shabbos Under Pressure – Cooking with Pressure = Pressure Free Cooking" makes a wonderful Chanukah present for friends, family or yourself! Especially if you're planning on buying the Instant Pot you've always wanted on Black Friday, this cookbook is for you!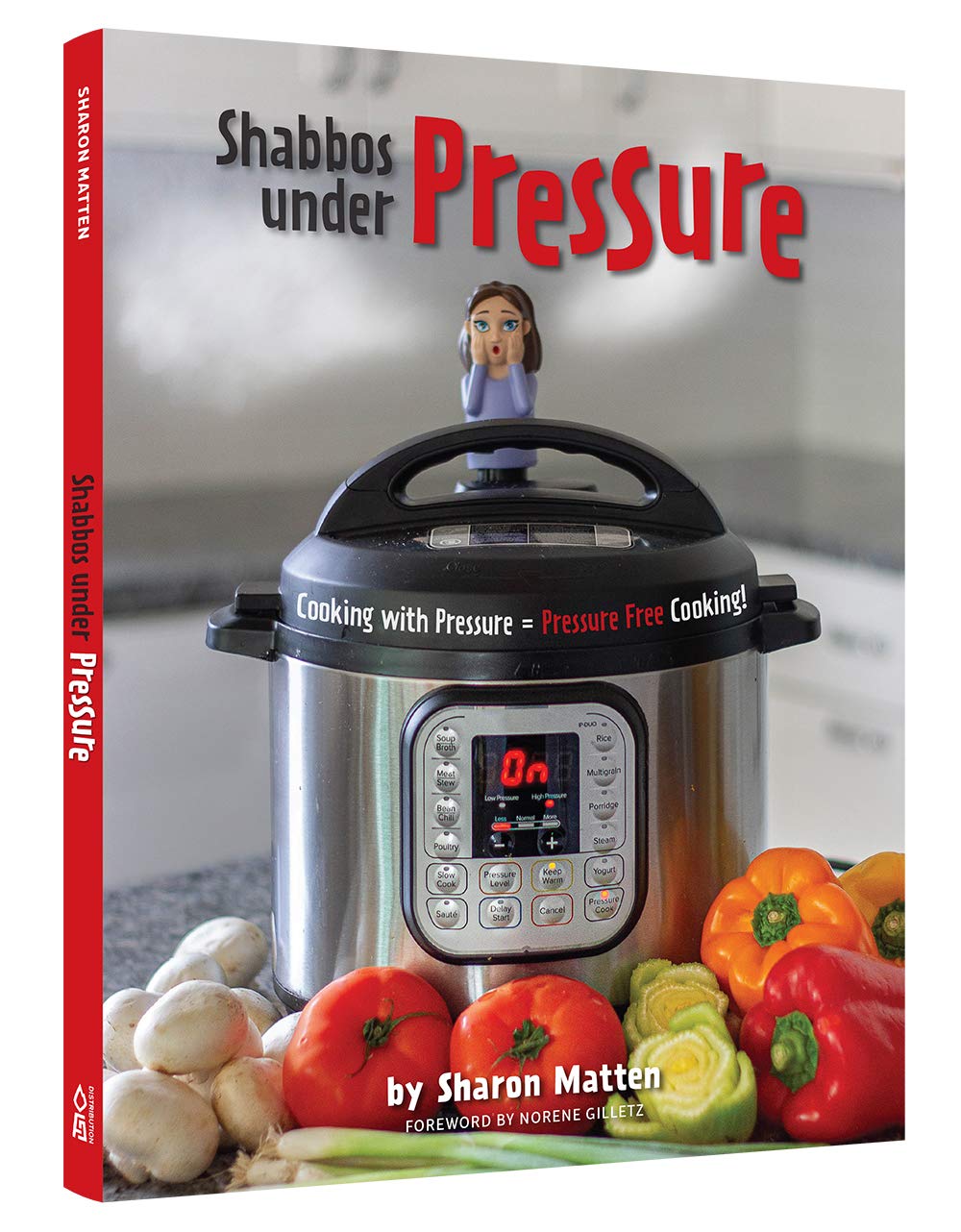 The recipes in this cookbook offer a tantalizing blend of traditional and not so traditional, written with easy to follow, step-by-step language. Each recipe is paired with beautiful, full-color photographs of completed dishes. Sprinkled throughout, you'll find welcome time saving ideas, personal stories and delightful anecdotes.
While Shabbos Under Pressure is not specifically a gluten free cookbook, nearly every recipe in the book has a method for making it gluten free. The recipes and tips in Shabbos Under Pressure work for every brand of Electric Pressure Cookers.
Over 70 time saving recipes and full-color photos
Suggestions and advice for using your Electric Pressure Cooker
Clear instructions with highlighted portions, so you don't miss an important step
Comprehensive terms and tools in super-useful sections for all users
Lay-flat pages for easy reading and use
"Shabbos Under Pressure" is your solution for pressure-less meal preps for Shabbos, holidays, and everyday!
You can find "Shabbos Under Pressure" on Amazon.
Now for More Chanukah Fun!!!
I've put together an Amazon Influencer Chanukah Page with SO many fun things you won't know what to check out first!!! You can find entertaining Chanukah gifts for yourself, your friends and your family.
Here's the Chanukah Page You've been waiting for:

Kosher Everyday Chanukah Amazon Influencer Shop – click here

!

Follow Me!
Don't forget to follow Kosher Everyday on Instagram @koshereveryday! and on Facebook You don't want to miss all the fun and interesting posts and reels that can be found nowhere else!
You can find reels showing how to make most of my recipes on Instagram!
Also, make sure to tag @koshereveryday when you make Kosher Everyday recipes! I LOVE to see your creations!!!
Please note that this post contains affiliate links. Thanks for your ongoing support!