I recently underwent testing for ADHD. I know that shocks and amazes you.
NOT.
Squirrel.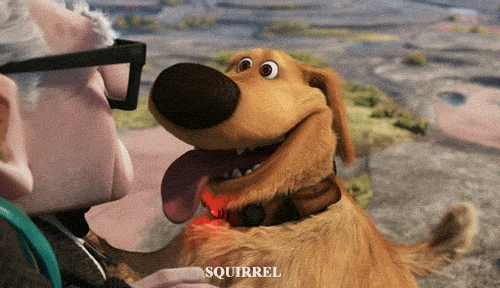 Anyway. After five hours of testing I finally got the results yesterday.
Woot.
Why, oh why, you wonder is she sharing this information with us?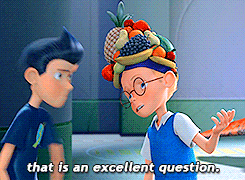 Because…
After my five hours of testing I thought it would be super entertaining to give YOU a quiz.
FUN RIGHT???
Don't panic. There are no wrong answers. I wanted to give you something amusing to do amidst the COVID lockdown.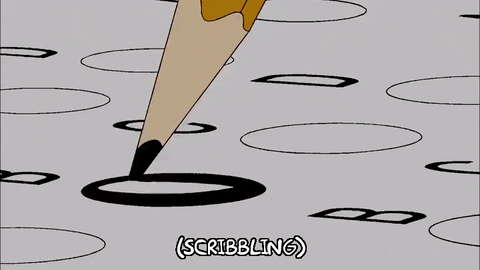 The goal is to get as many or as little points as you can.
Here is the quiz. Answer yes or no to the following.
I am looking for fun new recipes to try…because I'm bored.

It could be the middle of summer or the middle of winter it makes no difference to me because I'm stuck indoors every second, minute, hour of every single day.

I want a great sweetish/savory soup recipe because my brain tells me it's late Fall and that's what I'm supposed to eat this time of year.

I like to use and eat seasonal produce.

I like to use power tools in the kitchen. The more power the better.

I do not think sugar is a poisonous drug.

Candied anything (especially nuts!) is delicious and must be added to all recipes.

Whipped cream makes everything better.

When I make soup, I like to divide it into separate containers to freeze for later use.

I like to make the most complicated recipes known to mankind, regardless of how difficult the ingredients are to obtain or challenging the recipe steps are.

I like to make the easiest soup possible with the fewest ingredients possible.

Kosher Everyday is AWESOME (extra bonus points for answering YES!)

Onions are my friends.

Electric Pressure Cookers are the next best thing to sliced bread.

I'm looking for fabulous recipes for Thanksgiving.

Guinea Pigs are G-d's gift to mankind.

I like to eat pretty food.

I don't care what food looks like as long as it tastes good.

I don't understand truffle hype.

Gold leaf is worth the price of gold.

I need more cookbooks. Well maybe just one new cookbook. I MUST buy the phenomenal cookbook "Shabbos Under Pressure".

My family is not making me crazy because they are around every second of every day.

It's SO much fun working from home every day.

Chocolate.

I don't follow the directions enclosed in packages because I know how to assemble stuff better than the people who developed the stuff.

I ALWAYS WEAR A MASK WHEN I GO OUTSIDE and use hand sanitizer after touching ANYTHING.

I own a lifetime supply of hand sanitizer.

I think Vegan turkeys are a great idea.

I think giving an open box of tissues to a toddler is very entertaining.

Taffy Apples are a perfect food.

I plan on making a traditional Thanksgiving dinner this year.

I MUST buy the amazing Electric Pressure Cooker cookbook "Shabbos Under Pressure – Cooking With Pressure = Pressure Free Cooking".
Here's how to score:
For every even numbered question you answered YES to, give yourself 10 points.

For every odd numbered question you answered YES to, give yourself 15 points.

For every question you answered NO to, take away 5 points.

If you answered YES to question #26 give yourself 80 points.

If you answered YES to question #21 give yourself 150 points.

If you answered YES to question #12 give yourself 50 points.

If you answered YES to question #32 give yourself 150 points.

If you answered more than 15 questions yes give yourself a bonus 20 points for being an optimist.

If you answered NO to more than 15 questions give yourself a bonus 30 points for being a realist.

If you answered NO to question #24 take away 30 points.

If you answered NO to questions #21 or #26 take away every single point you earned.
Now wasn't that exciting!
And now onto the next thing.
Here is an incredible recipe for Sweet Potato Soup with Candied Pecans that I developed several years ago for our Thanksgiving feast. I liked the idea that it was made with seasonal, fresh, hearty ingredients. With a dollop of fresh (pareve) whipped cream topped with crunchy sweet pecans, this soup is always a family favorite.
I shared a version of this recipe on aish.com a while back. This year, I updated the recipe with some additional fresh ingredients and included the option to use an EPC (Electric Pressure Cooker). The EPC turns this into a one-pot-soup. It saves the stovetop cleanup and gives you an extra burner for your pre-holiday prep.
I like the idea that the soup can be made in advance and frozen in several containers, allowing the use of just the right amount for the Thanksgiving meal and avoiding the prep time on "Erev" Thanksgiving.
You can also make this soup in advance and defrost individual containers for smaller dinners. With a hearty roll and a salad, dinner is ready.
Here's the recipe:
Print
Sweet Potato Soup with Candied Pecans
---
Description
This warm and hearty soup is the perfect fall and winter hug. The sweet potatoes are naturally sweet, but the onions, garlic and savory spices give the perfect balance of flavors. You can store this soup in multiple containers and then freeze them to use at a later date.
---
7

medium sweet potatoes (

5

–

51/2

pounds), peeled and cubed into 2″ cubes

1 cup

hot water

1

large sweet onion, diced

2

cloves garlic, minced

1 tablespoon

canola oil

4 cups

vegetable stock

4 cups

unsweetened (vanilla) almond/soy/oat milk

1 cup

heavy whipping cream, pareve

1 tablespoon

cinnamon

1/2 teaspoon

freshly grated nutmeg

1/2 teaspoon

freshly grated black pepper

1 teaspoon

kosher salt, or to taste
Additional whipped whip cream for garnish (optional)
---
Instructions
Place a rack on the bottom of the inner pot of the Electric Pressure Cooker (EPC).
Add the cubed sweet potatoes to the EPC pot. Add the cup of water.
Lock the lid and close the pressure valve. Set the pressure level to Manual Low Pressure and set the cook time to 6 minutes. Press start.
When the sweet potatoes are done cooking, manually release the pressure immediately.
Transfer the sweet potatoes and cooking liquid to a large bowl. Set aside.
Wipe out the EPC bowl.
Set the EPC mode to sauté/brown. Add the canola oil.
Add the onion and garlic to the EPC pot then sauté until the onions are soft and slightly caramelized. Return the cooked sweet potatoes and cooking liquid to the EPC pot.
Add the vegetable stock, almond milk, pareve heavy whipping cream, cinnamon, nutmeg, black pepper and kosher salt to the EPC pot.
Use and immersion blender to blend the soup to desired smoothness.
Serve hot with candied pecans and whipped cream on top.
---
Notes
The first time I made this soup in the EPC I accidentally left the pressure level on LOW from making hard boiled eggs. The sweet potatoes came out SO well that I left the LOW pressure mode in the recipe.
If you are making this soup on a traditional stovetop
In a large stock pot with a lid, cover the sweet potatoes with water. Bring to a boil using high heat. Cover the pot then reduce heat to low. Simmer for 20-30 minutes until the sweet potatoes are fork tender. Let the potatoes cool slightly, around 10 minutes.
Follow the remaining above instructions, combining all the ingredients in the traditional stock pot.
For the Candied Pecans
1 – 1 1/2 cups whole pecans
1/4 cup granulated sugar
2 tablespoons corn syrup (optional)
Line a baking sheet with parchment paper or a silicone mat. Set aside
Combine sugar, corn syrup and pecans in a large skillet. Cook over medium heat, continuously stirring with a heat resistant spatula, until sugar coating the pecans turns a rich amber color.
Immediately turn the candied pecans onto the prepared baking sheet, spreading and separating with the heat resistant spatula.
When the pecans are completely cooled, break apart any large clumps of pecans.
Store in an airtight container.
Recipe Card powered by
Here are more instructional pictures:
And now for the Candied Pecans
I'm sure you're looking for more fabulous recipes for Thanksgiving and Chanukah! Make sure to check out Shabbos Under Pressure, Cooking with Pressure = Pressure Free Cooking on Amazon!! There are tons of hearty, warm, savory and sweet recipes that you can make in the new Instant Pot you're going to buy on Black Friday, get as a Chanukah gift, and that you might already have.
Oh, and don't forget to completely ignore the crazy 1 star review – I mean one star? Really? I think if you give a cookbook one star and insult the author you completely lose your credibility. Just Saying.