Pomegranate Apple Sundaes
I was trying to come up with the perfect Rosh Hashanah dessert. Mind you it's incredibly hot outside so my brain is going towards refreshing and cold! It had to have apples and pomegranate…and chocolate…and dairy-free vanilla ice cream. You can see where this is going…Pomegranate Apple Sundaes.
How I came up with Pomegranate Apple Sundaes
Initially, Dear Social Media Guy wasn't so impressed with the whole sundae idea.
"It's a sundae".
Oh ye of little faith…
The Pomegranate Apple Sundaes are sudaes in a different stratosphere. They have homemade, rich chocolate ganache, apple pomegranate crumble, pomegranate grenadine syrup, creamy dairy-free vanilla ice cream and fresh pomegranate arils (seeds).
This is not just any sundae. It's a burst of flavor in every spoonful!
How I made Pomegranate Apple Sundaes
One of the best things about Pomegranate Apple Sundaes, aside from how absolutely delicious they are, is that they're fairly easy to make. Here's a little more about the ingredients.
Pomegranate Grenadine
I wanted to top the sundaes with a pomegranate "sauce" of some sort. I did some Google searching for pomegranate syrup and found Pomegranate Grenadine that is used for making mixed cocktails. I generally don't drink alcohol so it was a new find for me. It's just the right consistency, tanginess and sweetness for the Pomegranate Apple Sundaes.
You could probably use another pomegranate syrup if you like and I'll link some more below.
Here's one example:
The Chocolate Ganache for the bottom of the Pomegranate Apple Sundaes
I love making fresh ganache, and using my microwave is a great way to make the process super speedy. Basically, I microwave dairy-free heavy whipping cream for a minute, then add a ratio of 2:1 chocolate chips:whipping cream and let it sit for a couple minutes. What this does, is while the chocolate chips are sitting in the cream they melt. After they do, whisking the two together results in a smooth, rich, creamy, versatile chocolate ganache.
On the bottom of the sundae bowl, the ganache thickens and becomes fudge-like. Taking a spoonful with the rest of the sundae contents is like eating a little bit of heaven.
Really.
Don't worry if you don't have the time or inclination to make Homemade Ganache. You can use store bought fudge topping or chocolate syrup. I guarantee it won't be as good.
The Apple Crumble Topping
This time of year everything has an apple crumble topping. It's like making a simple apple granola that you can put on top of just about anything.
You start with certified gluten free rolled oats (don't use the instant ones – they'll fall apart), add spices, fresh apples and a little bit of margarine to make it crisp. Blend it all together with your fingers, then put in on a baking sheet, into the oven and call it a day.
It's great on yogurt, baked apples, cobbler, chicken and of course…Pomegranate Apple Sundaes.
Dried Pomegranate Arils/Seeds
These little guys are pretty sneaky. I added them to the Apple Crumble Topping to give the Pomegranate Apple Sundaes even more pomegranate flavor. They're kind of dark and unless you look carefully you might think they're burnt pieces of oats. Don't be fooled…they're hidden gems.
Here's the recipe for Pomegranate Apple Sundaes
As with any Kosher Everyday recipe, you are the Executive Chef in your kitchen. If you decide to change some of the ingredients in the recipe and it's turns out fabulously please let me know in the comments!! I, and my other readers, would love to hear about your successes!!
Print
Pomegranate Apple Sundaes
Author:

Prep Time:

30 minutes

Cook Time:

40 minutes

Total Time:

70 minutes

Yield:

8

Pomegranate Apple Sundaes

1

x

Category:

Dessert

Method:

Baking

Cuisine:

Plant Based

Diet:

Kosher
---
Description
Pomegranate Apple Sundaes are the absolute perfect Rosh Hashanah Dessert! They're refreshing and indulgent. Pomegranate Apple Sundaes are a delightful concoction that marries the crisp freshness of apples, the bold tanginess of pomegranates, the richness of chocolate ganache and the creamy comfort of vanilla ice cream into a dessert that's just pure happiness in a bowl. And we all want happiness in the New Year!!!
---
For the Apple Crumble Topping
1/2

cup

old fashioned rolled oats (certified gluten-free)

1 teaspoon

ground cinnamon

1/4 teaspoon

ground cloves

1/4 teaspoon

ground nutmeg

1/8 teaspoon

ground ginger

1/4 teaspoon

kosher salt

2 tablespoons

light brown sugar

2

cups

diced apple (1 large Fuji or Gala around 1/2 to 3/4-pound)

2 tablespoons

dried pomegranate arils/seeds

2 tablespoons

plant based margarine
For the Chocolate Ganache
1/2

cup

heavy whipping cream (plant based/dairy-free)

6

ounces

chocolate chips (plant based/dairy-free)
To Finish the Pomegranate Apple Sundaes
2

pints

dairy-free vanilla ice cream
pomegranate grenadine syrup (around 1/2 cup)
fresh pomegranate arils/seed from 1 pomegranate
---
Instructions
For the Apple Crumble Topping
Preheat oven to 350°F or 325°F convection. Line a large baking sheet with foil and spray with nonstick spray. Set aside.
In a medium bowl toss the oats, cinnamon, cloves, nutmeg, ginger, salt and brown sugar together. Add the diced apples, dried pomegranate arils and margarine, then blend together with your fingers until a crumb mixture forms.
Transfer to the prepared baking sheet.
Bake for 20 minutes then using a silicone spatula/spoon toss the crumble on the pan and return to the oven for an additional 15-20 minutes until the apples are slightly browned.
Allow to cool completely.
For the Chocolate Ganache
Place the heavy whipping cream in a large microwave safe measuring cup or bowl (around 4 cups in size). Microwave for a minute until hot. If only warm, return to the microwave for an additional 30 second.
Add the cocolate chips to the whipping cream and jiggle the cup until the chips are completely covered with the cream.
Allow the chips to rest for a minute, then whisk until completely smooth and shiny.
To Finish the Pomegranate Apple Sundaes
Spread some of the chocolate ganache on the bottom of an ice cream dish. Place two scoops of ice cream on top of the ganache.
Drizzle pomegranate grenadine on top of the ice cream. Follow with the Apple Crumble Topping and fresh pomegranate arils.
Repeat with the remaining ice cream dishes.
Serve immediately.
---
---
Notes
If you can't find pomegranate grenadine, you can use pomegranate syrup or cherry/raspberry syrup.
Nutrition
Serving Size:
Calories:

296

Sugar:

31.6 g

Sodium:

91.9 mg

Fat:

11.8 g

Saturated Fat:

6.6 g

Carbohydrates:

46.3 g

Fiber:

4.1 g

Protein:

3.7 g

Cholesterol:

13.1 mg
Keywords: Pomegranate Apple Sundae, Sundaes, Pomegranate, Apple, Rosh Hashanah, Rosh Hashana, Dessert, Dairy Free, Nut Free, Vegan, Plant Based, Gluten Free, Pareve, Meat Free
Recipe Card powered by
More Delicious Desserts for Rosh Hashanah
LOOKING FOR EVEN MORE ROSH HASHANAH RECIPES!!!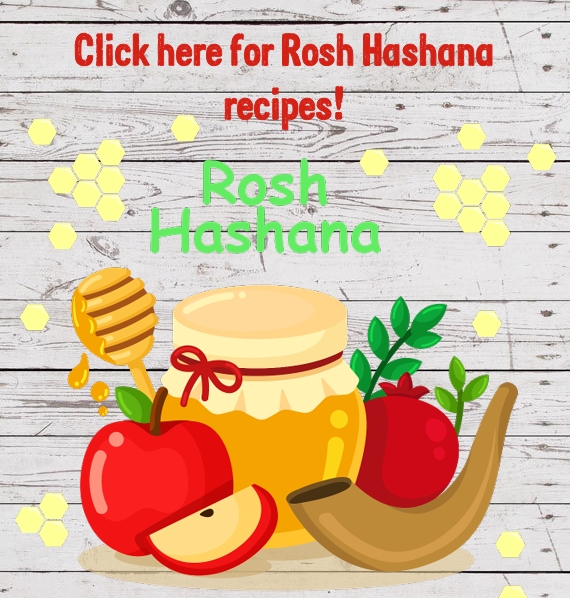 CHECK OUT THE KOSHER EVERYDAY AMAZON INFLUENCER STOREFRONT!
I'm excited to announce the launch of my brand, spankin' new, Amazon Influencer storefront. The purpose of this store is to share with you all of my favorite tools, ingredients and accessories that I use on Kosher Everyday. If there's something you'd like to see please let me know and I'll make sure to add it. I'm updating the storefront all the time.
I've put together a complete Gluten Free Challah Storefront with everything you need to make fabulous Gluten Free Challah!
Additionally there is a brand new Rosh Hashanah Storefront with fun and beautiful items to help enhance your holiday!
I'd love to hear what you think!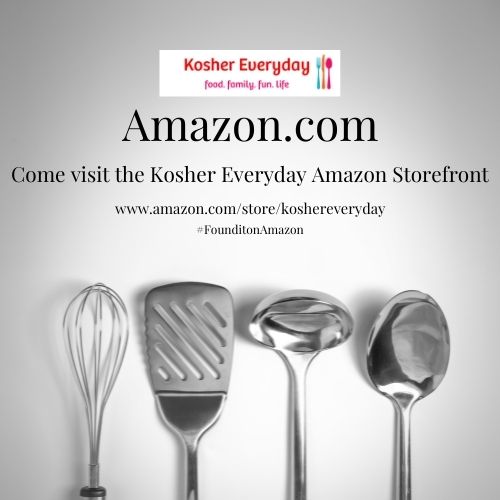 FOLLOW ME!
Don't forget to follow Kosher Everyday on Instagram @koshereveryday! and on Facebook You don't want to miss all the fun and interesting posts and reels that can be found nowhere else!
You can find reels showing how to make most of my recipes on Instagram!
Also, make sure to tag @koshereveryday when you make Kosher Everyday recipes! I LOVE to see your creations!!!
Please note that this post contains affiliate links. Thanks for your ongoing support!