Gluten Free Cinnamon Apple Challah
One of my all time favorite Gluten Free Oat Challah recipes is the Water Oat Challah Recipe. It's light and airy, easy to make, completely plant based, and full of flavor. Even my glutenous friends and family members love it – and that's saying something. I used that recipe as part of my Fruited Simanim Gluten Free Challah, which was featured in this quarter's Mariano's magazine! So, when I wanted to make a Gluten Free Cinnamon Apple Challah, I knew that the Gluten Free Water Challah recipe was going to be the base.
Why Cinnamon Apple Challah
Apples are a ubiquitous Rosh Hashanah staple. Apples & honey, apples for a "Shanah Tovah Umetukah" – a Happy Sweet New Year. It was intuitively obvious to me that this year I had to make Gluten Free Apple Challah!!!
Making Gluten Free Cinnamon Apple Challah
Making Gluten Free Cinnamon Apple Challah is pretty straight forward. Here are some tips and tricks to make it super easy to prepare.
Make sure to whisk the dry ingredients together until no lumps
One of the key tricks to making a most excellent gluten free challah is to whisk the dry ingredients together, using an actual whisk, until it's fully aerated and no lumps exist.
This single step, helps to lighten the challah and make sure there are no "flour clumps" in the dough. Often when people comment that their challah didn't turn out, this is a step they skipped.
Don't use expired yeast in your Cinnamon Apple Challah
Using old or expired yeast will decrease the rise of your challahs significantly. Additionally, make sure that the yeast is completely dissolved in the baby bottle warm oat milk. I use a mini whisk to make sure it's blended sufficiently.
Use fresh seltzer/soda water
I tried very hard to use every trick I can think of to make sure that the Gluten Free Oat Water Challah is light and airy and not bricklike. One of the ways that I add air to the dough is to use fresh seltzer. You can open a new can or bottle or even whip up a new batch in your SodaStream! The carbonation adds a lot of lift to the dough.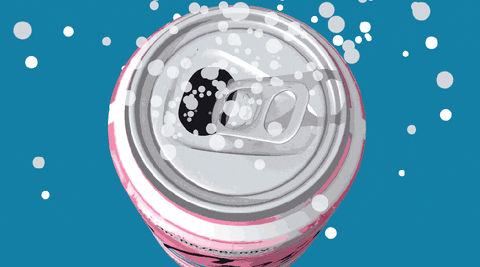 Microwaving the apples and draining them before adding them to the Cinnamon Apple Challah dough
Have you ever added fresh apples to a recipe only to have them liquify in the batter and make the final result mushy? One of the ways to avoid this is to "par-cook" the apples until they release their liquid. This recipe calls for dicing the apples, then microwaving them with a little lemon juice (to avoid discoloration) and sugar for two minutes. It's long enough for the apples to soften slightly and release a lot of the liquid.
After microwaving the apples, I strain out the liquid, toss them with some oat flour and cinnamon to help incorporate them in the dough without effecting the actual challah dough.
It works extremely well!
Don't overbake the Cinnamon Apple Challahs
It's going to be tempting to leave the challahs in the oven until they're golden brown.
Don't do it.
If anything you want to underbake these slightly or they will dry out. As the Cinnamon Apple Challahs freeze really well, you're going to rewarm them (essential!) before serving them. Starting with dry challahs will make the rewarmed ones…well…it won't be pleasant.
Here's the recipe for Gluten Free Cinnamon Apple Challah.
I based this recipe on my Gluten Free Water Challah. Feel free to use one of my other Gluten Free Challah recipes if you like. Just remember, if you're making the Honey Oat Challah recipe, double the fruit or halve the challah recipe.
Print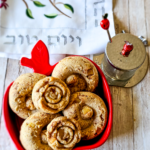 Gluten Free Cinnamon Apple Challah
Author:

Prep Time:

30 minutes

Rise Time:

60 minutes

Cook Time:

15 minutes

Total Time:

105 minutes

Yield:

24

Challah Rolls

1

x

Category:

Bread

Method:

Baking

Cuisine:

Gluten Free

Diet:

Kosher
---
Description
Gluten Free Cinnamon Apple Challah is the perfect Rosh Hashanah Challah! It's light, airy, packed with apple & cinnamon goodness. You can bake it in fun molds or braid it. There's enough oat flour inside that you can do ritual washing, say the hamotzi blessing and birkat hamazon as well (make sure to consult your personal Rabbi). It's SO delicious even your glutenous family and friends will love it. It's naturally vegan too.
---
For the Apples
2

large Fuji Apples (around 1.5 pounds/

575g

), peeled, cored and diced into 1/4-inch cubes (around

4 cups

)

2 tablespoons

freshly squeezed lemon juice

2 tablespoons

granulated sugar

2 tablespoons

oat flour

2 teaspoons

ground cinnamon
For the Challah Dough
1 1/2

cups

certified gluten free oat milk, baby bottle warm

2 tablespoons

active dry yeast

4.5

cups

(575g) certified gluten free oat flour

1/2

cup

(70g) tapioca flour

1 1/3

cups

(225g) potato starch

1 tablespoon

xanthan gum

2 teaspoons

kosher salt

3/4

cup

granulated sugar

1 tablespoon

baking powder

1/2

cup

canola oil

1

cup

fresh plain seltzer
---
Instructions
For the Apples
Place the apples in a microwave safe bowl/extra large measuring cup. Toss with the lemon juice and sugar.
Microwave the apples for two minutes until soft.
Set a mesh strainer over a large measuring cup and transfer the apples to the strainer. Allow the apples to drain completely while preparing the dough.
For the Challah Dough
Preheat oven to 350°F or 325°F convection.
In a medium bowl, or large measuring cup, whisk together the oat milk and the yeast. Place in a warm spot to proof.
In a large mixing bowl, place the oat flour, tapioca flour, potato starch, xanthan gum, kosher salt, sugar, and baking powder. Whisk the dry ingredients together for 3-4 minutes, making sure all the clumps are removed and the flours are aerated.
Make a well in the center of the flour. Add the canola oil, oat milk/yeast mixture and seltzer. Using a large spatula or wooden spoon, gently stir together the ingredients until completely blended and smooth.
To Finish
Return the apples to the original microwave safe bowl/cup. Toss with the 2 tablespoons oat flour and cinnamon.
Gently stir the apples into the challah dough until evenly distributed.
Spray 18-24 muffin tins/molds with the nonstick spray.
Make "muffin sized" balls with the dough and gently press into the muffin tins. If braiding, carefully braid the dough and place in a tin or on a prepared baking sheet*. Repeat with all the dough.
Loosely, but completely, cover the challahs with plastic wrap and place in a warm spot. Allow the challahs to rise for 60 minutes.
Bake for 15 minutes (rolls) or 20 minutes (larger challah). Remove from the oven and let rest for 5 minutes before removing from the molds.
Serve warm for best taste.
---
Equipment
---
Notes
You can use any of the Kosher Everyday Gluten Free Challah recipes. If using the Honey Oat Challah recipe, double the apple mixture.
These challahs freeze well. Simply store several in airtight freezer bags. When ready to use, wrap in foil and warm.
Nutrition
Serving Size:
Calories:

215

Sugar:

10.5 g

Sodium:

125.7 mg

Fat:

6.8 g

Saturated Fat:

0.7 g

Carbohydrates:

35.8 g

Fiber:

2.6 g

Protein:

3.6 g

Cholesterol:

0 mg
Keywords: Gluten Free Challah, Challah Recipe, Rosh Hashanah, Rosh Hashana, Plant Based, Gluten Free, Pareve, Meat Free, Nut Free, Apple Challah, Apple Cinnamon Challah
Recipe Card powered by

Here's how I made Gluten Free Cinnamon Apple Challah on Instagram!
View this post on Instagram
More Gluten Free Rosh Hashanah Challah Recipes
LOOKING FOR EVEN MORE ROSH HASHANAH RECIPES!!!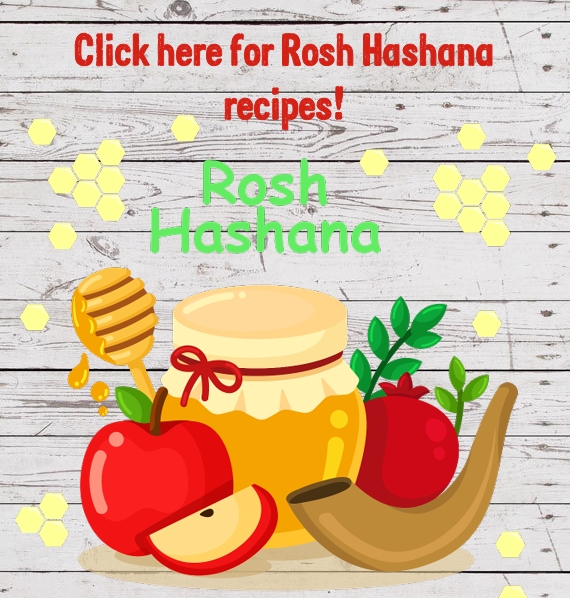 CHECK OUT THE KOSHER EVERYDAY AMAZON INFLUENCER STOREFRONT!
I'm excited to announce the launch of my brand, spankin' new, Amazon Influencer storefront. The purpose of this store is to share with you all of my favorite tools, ingredients and accessories that I use on Kosher Everyday. If there's something you'd like to see please let me know and I'll make sure to add it. I'm updating the storefront all the time.
I've put together a complete Gluten Free Challah Storefront with everything you need to make fabulous Gluten Free Challah!
Additionally there is a brand new Rosh Hashanah Storefront with fun and beautiful items to help enhance your holiday!
I'd love to hear what you think!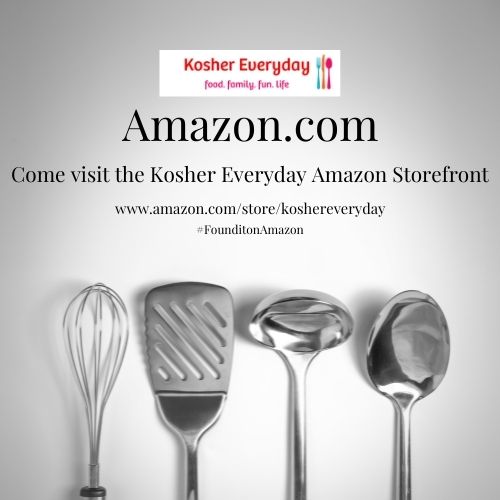 FOLLOW ME!
Don't forget to follow Kosher Everyday on Instagram @koshereveryday! and on Facebook You don't want to miss all the fun and interesting posts and reels that can be found nowhere else!
You can find reels showing how to make most of my recipes on Instagram!
Also, make sure to tag @koshereveryday when you make Kosher Everyday recipes! I LOVE to see your creations!!!
Please note that this post contains affiliate links. Thanks for your ongoing support!