Caramel Cheesecake Apples
Caramel Cheesecake Apples take OMG to a whole new level. Two of my favorite foods on the planet are cheesecake and caramel apples. When you put the two together using fresh, crispy, juicy apples, creamy cheesecake filling (dairy free!) and warm homemade caramel sauce, incredible things are going to happen.
How I came up with Caramel Cheesecake Apples
I'm obsessed with caramel apples and consider them the perfect food.
Apples – fruit, healthy, delicious.

Peanuts – packed with protein, delicious

Caramel – a little dessert, delicious
What more could you ask of a single food?
I'm also madly in love with creamy, rich cheesecake. In fact, when I was still in the personal pastry chef business, my absolute best selling cake was the Heath Caramel Toffee Cheesecake I sold only for Shavuot. I don't think any additional description of the cake is necessary except for the fact that I make my own caramel, and it's really really good (just saying).
So…when I came across Cheesecake-Stuffed Apples on the Food Network website I kind of freaked out. Aside from the fact that it's the perfect Rosh Hashanah/Fall dessert, it encorporates a lot of my favorite foods. Apples, cheesecake & caramel.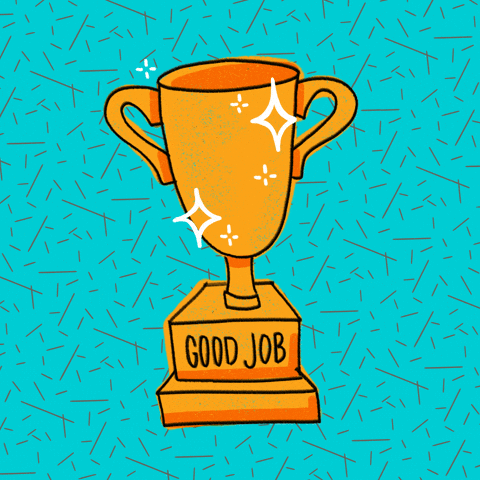 My Version of Caramel Cheesecake Apples
While I used the Food Network recipe as a basis, I did change several things like making them dairy-free, gluten-free and nut-free. That's a big deal.
Extra Diced Apples to go along with the Caramel Cheesecake Apples
I cut a little more off the top of each apple than the original recipe calls for, making scooping out the apple a lot easier. The tops were then diced, tossed with a little lemon juice and baked with the cheesecake filled apples and crumb topping, for an additional apple crumble to go with the Caramel Cheesecake Apples. I found myself shnookering bites of crumble while taking pictures for this post.
The Cheesecake Filling
I made the cheesecake filling dairy-free by using plant based cream cheese, particularly due to the fact that most (Kosher observant) people that are eating meat meals during Rosh Hashanah need a dairy-free dessert. While the filling might not be quite as rich as a dairy based cream cheese filling, it's still most excellent.
The Graham Cracker Topping
The topping is also dairy-free (see above), using margarine instead of butter. I did not melt the margarine before mixing it with the gluten free graham cracker crumbs. This is because gluten free baked goods notoriously melt and fall apart when combined with any liquid/moisture whatsoever. Given that margarine is pretty soft to begin with, I blended it with the crumbs using my fingers and called it a day.
I also added more spices to the crumbs to give it more aromatic flavor, left out additional sugar and tripled the recipe.
The walnuts were left out because some people prefer not to have nuts on Rosh Hashanah, and they didn't seem to go with the whole Caramel Cheesecake Apple concept anyway. Feel free to add them if you like.
In the original recipe, the unbaked crumb topping is added after the apples are baked. I feared that it would be mealy if added after the fact so I added them during baking to allow it to crisp. Also, sprinkling some of the crumbs over the extra diced apple made for a cobbler like effect.
If you'd like a crunchier topping, bake the crumbs in a separate pan for 15-20 minutes (or until lightly browned) and add it just before serving on top of the finished apples.
Homemade Caramel Sauce is perfect for Caramel Cheesecake Apples
There are very very few things as good as homemade caramel sauce. It's rich, creamy and really…I'm out of words.
I recently started working with the HexClad brand and as a result started using their cookware during everyday meal prep. I've found that the HexClad 8-inch skillet is fantastically amazing for making homemade caramel. While that may seem like a shameless plug for an affiliate, those that know me know I don't promote anything I don't use and already believe in. This skillet is really awesome for making caramel – better than anything I've used in the past.
True story.
I made the Homemade Caramel Sauce dairy-free as well. It will be best if warmed before pouring over the apples but still good if room temp. If necessary, you can pour the caramel over the apples before refrigerating if making them in advance. In that case pour the warm caramel over the apples, then refrigerate.
Here's the recipe for Caramel Cheesecake Apples
As with nearly every Kosher Everyday recipe, feel free to make appropriate substitutions. If you'd like to make this recipe dairy, simply use dairy cream cheese, heavy cream and butter. Want to make the crumb topping even crunchier? Bake it for 20 minutes independent of the apples then add it when serving on top of the caramel drizzle.
Print
Caramel Cheesecake Apples
Author:

Prep Time:

30 minutes

Cook Time:

50 minutes

Total Time:

70 minutes

Yield:

8

Caramel Cheesecake Apples

1

x

Category:

Dessert

Method:

Baking

Cuisine:

Gluten Free

Diet:

Kosher
---
Description
Caramel Cheesecake Apples are a delectable and indulgent perfect end to a Rosh Hashanah meal. Combining two of my favorite foods: Caramel Apples and Cheesecake, results in a flavor experience that combines the rich flavors of creamy cheesecake, sweet caramel, and crisp apples. The humble apple has been transformed into a dessert masterpiece and is a delightful fusion of contrasting textures and tastes.
Original recipe via Food Network: Cheesecake-Stuffed Apples
---
For the Cheesecake Filling
2

(8-ounce) packages plain cream cheese (plant-based), room temperature

2/3

cup

granulated sugar

2

large eggs, room temperature

2 teaspoons

pure vanilla extract
For the Apples
8

Gala apples

1/4

cup

granulated sugar

1 tablespoon

freshly squeezed lemon juice
For the Graham Cracker Topping
1 1/2

cups

crushed graham crackers (I pounded mine with a mallet in a large zipper bag)

1 teaspoon

ground cinnamon

1/4 teaspoon

ground nutmeg

1/4 teaspoon

ground cloves

6 tablespoons

margarine
For the Homemade Caramel Sauce
1/2

cup

granulated sugar

2/3

cup

heavy whipping cream (dairy-free), room temperature*

4 tablespoons

margarine

2 teaspoons

pure vanilla extract
---
Instructions
To Start
Line a large baking sheet with foil and spray with nonstick spray. Set aside.
Preheat oven to 325°F or 300°F convection.
For the Cheesecake Filling
Whisk together the cream cheese and the sugar until smooth.
Add the eggs and vanilla and blend until all lumps are removed. Set aside.
For the Apples
Cut around 1/2-inch off of the top of each apple, reserving the cut parts. Using a grapefruit spoon or melon baller or regular teaspoon, scoop out the core and part of the apple not cutting through the bottom of the apple. Reserve the extra apple (not the core). Transfer to the prepared baking sheet.
Repeat with the remaining apples.
Dice the tops of the apples along with the reserved inner apple. Toss with the lemon juice and granulated sugar. Set aside.
For the Graham Cracker Topping
In a large bowl combine the graham cracker crumbs, cinnamon, nutmeg and cloves.
Blend in the margarine with your fingers until completely incorporated into a smooth crumb.
To Assemble the Cheesecake Apples
Use a large scooper to fill the apple cavities with cheesecake filling. Fill to the top.
Sprinkle the apples with 3/4 of the graham cracker crumb mixture.
Spoon the diced apples around the Cheesecake Apples then top with the remaining graham cracker crumb mixture.
Bake for 45 minutes – 55 minutes or until the cheesecake is completely set and the crumb is slightly browned.
Remove from the oven and allow to cool. Can be refrigerated in advance.
For the Caramel Sauce
Place the sugar in a medium saucepan or small skillet. Heat over medium/low heat until sugar is dissolved, then increase the heat to medium/high heat and cook until the sugar turns dark amber whisking occasionally. Be careful not to overcook/burn the sugar.
Add the heavy cream and whisk until the caramel mixture is completely dissolved. Add in the vanilla and butter, whisking until completely smooth.
If not using the caramel immediately, then increase the amount of heavy cream to 1 cup when cooking and refrigerate tightly covered.
To Finish
Place a Cheesecake Apple on a plate. Spoon some of the diced apple mixture onto the plate, then drizzle the apple and diced apples with Homemade Caramel Sauce.
---
Equipment
---
Notes
*If making the Homemade Caramel Sauce in advance, increase the heavy whipping cream to 1 cup. The reason for this is that the sauce will thicken when cooled and unless re-warmed will be difficult to pour.
You can make this recipe dairy by substituting dairy cream cheese and heavy whipping cream.
For crunchier Graham Cracker Topping, do not sprinkle the topping on the cheesecake filling. Bake on a separate sheet pan for 15-20 minutes until starting to brown.
I've found that grapefruit spoons work really well for scooping out the apples fairly evenly and easily. You can use a melon scooper or teaspoon as well.
You can make more smaller apples using the same amount of filling for smaller servings.
Keywords: Caramel Cheesecake Apples, Baked Apples, Baked Caramel Apples, Stuffed Apples, Rosh Hashanah, Rosh Hashana, Fall Dessert, Gluten Free, Dairy Free, Meat Free, Nut Free
Recipe Card powered by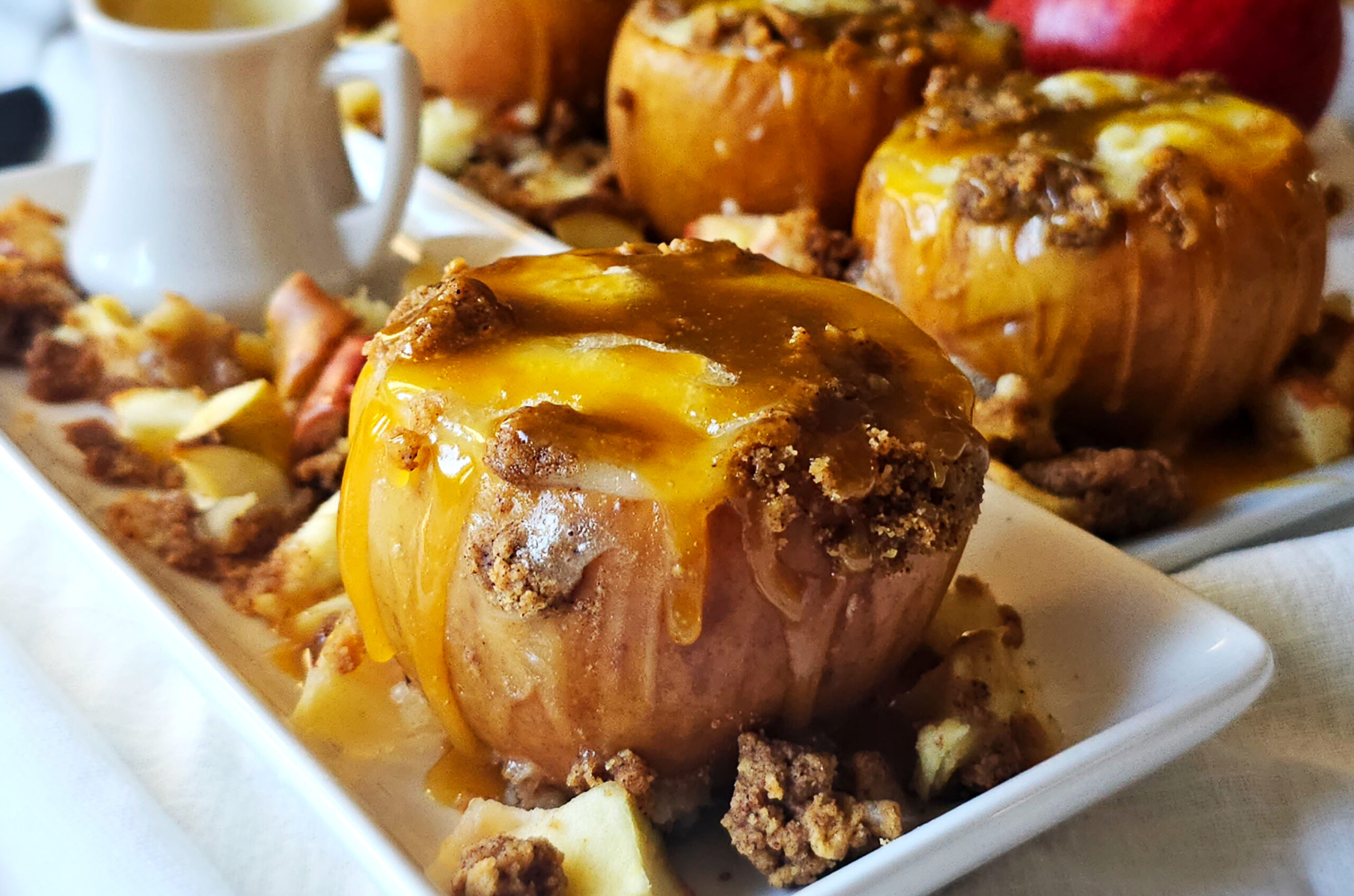 Here's how I made Caramel Cheesecake Apples on Instagram!
View this post on Instagram
More Delicious Rosh Hashanah Desserts
LOOKING FOR EVEN MORE ROSH HASHANAH RECIPES!!!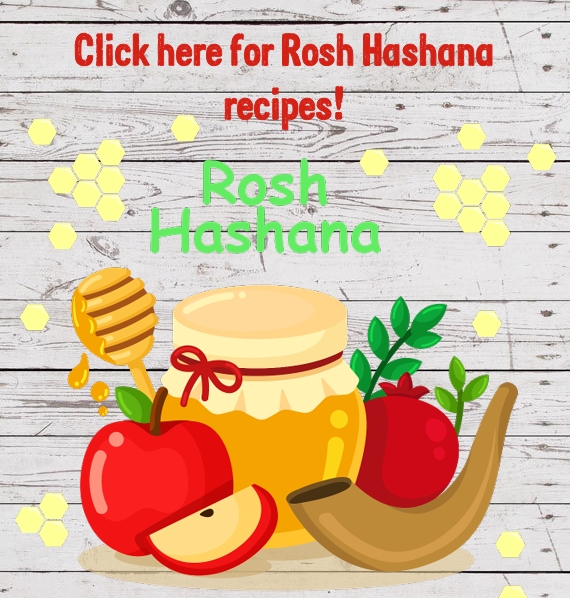 CHECK OUT THE KOSHER EVERYDAY AMAZON INFLUENCER STOREFRONT!
I'm excited to announce the launch of my brand, spankin' new, Amazon Influencer storefront. The purpose of this store is to share with you all of my favorite tools, ingredients and accessories that I use on Kosher Everyday. If there's something you'd like to see please let me know and I'll make sure to add it. I'm updating the storefront all the time.
I've put together a complete Gluten Free Challah Storefront with everything you need to make fabulous Gluten Free Challah!
Additionally there is a brand new Rosh Hashanah Storefront with fun and beautiful items to help enhance your holiday!
I'd love to hear what you think!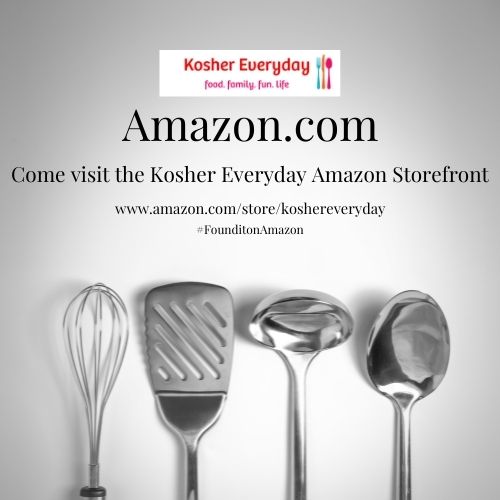 FOLLOW ME!
Don't forget to follow Kosher Everyday on Instagram @koshereveryday! and on Facebook You don't want to miss all the fun and interesting posts and reels that can be found nowhere else!
You can find reels showing how to make most of my recipes on Instagram!
Also, make sure to tag @koshereveryday when you make Kosher Everyday recipes! I LOVE to see your creations!!!
Please note that this post contains affiliate links. Thanks for your ongoing support!