What's a Brown Sugar Meringue?
Many years ago, back in the age of dinosaurs, I came across a recipe for Brown Sugar Meringues. It was right around Passover, and I thought they would be the perfect light treat for the hoards of people that were coming through my house that holiday.
My family loved them! I made them pop-in-your-mouth small and every time someone ate one we had them say "poof". They were light and airy and kind of felt like a little "poof" in your mouth.
They had a special caramelly sweetness that you wouldn't find in a traditional meringue.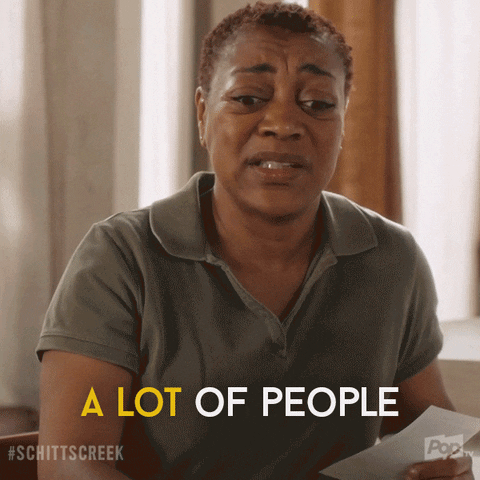 This year, when trying to come up with a light Rosh Hashanah dessert, I thought of the brown sugar meringues. I considered putting some type of apple flavor or filling with the meringue.
In the end I decided to make a Brown Sugar Meringue tart-like dessert with an apple filling. It would be light and airy, with a sweet, flavorful apple center.
How is a Brown Sugar Meringue different from a Pavlova?
You might think that a Brown Sugar Meringue is like a Pavlova. You'd be sort of correct.
According to Wikipedia:
Pavlova is a meringue-based dessert named after the Russian ballerina Anna Pavlova. It has a crisp crust and soft, light inside, usually topped with fruit and whipped cream. The name is pronounced, or like the name of the dancer, which was. Wikipedia
In this case, there are no added stabilizers in this recipe like corn starch, there's no lemon juice or vinegar, and no whipped cream.
What's similar is that this Brown Sugar Meringue is a little softer on the inside, even after baking and letting sit in a "turned-off" oven for an hour.
I'm just going to call it a Meringue and call it a day.
Putting it all together
I had the beautiful, gorgeous, fabulous Brown Sugar Meringue base, next I had to put together an apple filling. It wasn't that hard. Cook some apples, add some spices, then add some thickener.
Done.
I had also made some extra meringue rosettes that I baked along with the Brown Sugar Meringue base.
After filling the meringue I topped the pastry with the additional rosettes. You could serve it without the rosettes too and it would still be lovely and tasty!
Making what looks complicated easy
My theme for this Rosh Hashanah is "Taking what looks complicated to make, and making it easy!"
I started with the Challah Birds with Apple Honey Nests and then the Honey Ginger Rainbow Carrot Roses. I love that both of these recipes look like you slaved for hours in the kitchen, but with a few handy tips and tools they are not complicated to make.
To make this meringue, you need to have a good mixer to whip the egg whites and brown sugar to a very stiff peak. It's helpful to have a silicone baking mat, but you could also use a piece of parchment paper. I piped the rosettes using a 1M piping tip, but you could just spread it onto the covered baking sheet with a spatula, making sure there is an indentation in the middle for the apple filling.
Here's the recipe
Depending upon how big you make the large meringue crust, you can make lots of little brown sugar meringues for your guests to "poof".
Print
Brown Sugar Meringue with Apple Filling
Author:

Prep Time:

30 minutes

Meringue Oven Time:

120 minutes

Cook Time:

10 minutes

Total Time:

160 minutes

Category:

Dessert

Method:

Baking

Cuisine:

Gluten Free

Diet:

Kosher
---
Description
Brown Sugar Meringue with Apple Filling is tart-like dessert that's light and airy, with a sweet, flavorful apple center. It's a perfect finale to any special meal.
---
For the Brown Sugar Meringue Base
4

large egg whites, room temperature

1 cup

light brown sugar

1/2 teaspoon

apple pie spice
For the Apple Filling
3

large Fuji apples, cored, peeled, diced

1/4 cup

brown sugar

1/2 teaspoon

apple pie spice

2 tablespoons

potato starch

3/4 cup

cold water
---
Instructions
For the Brown Sugar Meringue Base
Preheat oven to 250°F. Line a baking sheet with parchment or a silicone mat. Set aside.
Place the egg whites into the bowl of an electric mixer. Beat until foamy.
Slowly add in the brown sugar, and whip until stiff peaks form. Carefully stir in the apple pie spice.
Fill a large pastry with a 1M pastry tip with meringue. Pipe a large 10-inch circle on the prepared baking sheet. Pipe rosettes around the edge of the circle.
Pipe additional mini rosettes around on the rest of the baking sheet, until all the meringue is used up.
Bake for 60 minutes. Do not remove from the oven. Turn off the oven.
Leave the meringues in the off-oven (with the light off) for an additional 60 minutes, until the exterior of the meringue is crisp.
For the Apple Filling
Place the diced apples, brown sugar and apple pie spice in a medium pot. Cook over medium heat for around 7 minutes until the apples are softened.
Whisk together the potato starch and water. Slowly pour the starch mixture into the apples, stirring constantly.
Cook until the mixture thickens. Remove from heat and allow the filling to cool completely.
To Finish
Just before serving, spoon the Apple Filling into the Brown Sugar Meringue base. Top with additional rosettes.
---
Equipment
---
Notes
If you don't have a piping bag or 1M tip, you can simply spread the meringue with a spatula, leaving a large, round indent in the center for the filling. You can spoon smaller meringues using a small scoop or spoon onto the prepared baking sheet.
DO NOT refrigerate the meringue. Refrigerating the meringue will cause it to get excessively soft and flatten. Store it in a sealed, airtight container (a Ziplock bag will work) until ready to fill and serve.
The Apple Filling can be made in advance and stored in the refrigerator until ready to add to the meringue and serve.
Nutrition
Serving Size:

1 slice

Calories:

206

Sugar:

43.8 g

Sodium:

38.9 mg

Fat:

0.2 g

Carbohydrates:

50 g

Protein:

2 g

Cholesterol:

0 mg
Keywords: Meringue Tart, Brown Sugar Meringue, Rosh Hashanah, Rosh Hashana, Apples, Apple, Gluten Free
Recipe Card powered by
Perfect for Rosh Hashanah
On Rosh Hashanah we say special blessings on "Simanim", foods that are considered to have significance to increase our merits for the upcoming New Year.
Y'hi ratzon milfanecha… shetchadesh aleinu shanah tovah um'tukah.
In English: May it be Your will, Eternal our God, that this be a good and sweet year for us.
Brown Sugar Meringue with Apple filling is the perfect way to usher in a good (no…great!) sweet New Year!!!
More Fabulous Rosh Hashanah Recipes
Here are some links to more wonderful Rosh Hashanah recipes!
Pomegranate and Apple Rosh Hashanah Salads
What recipes would you like to see for this upcoming Rosh Hashanah? I'd love to get your feedback?
What are you making for the Holiday?
Rosh Hashanah Giveaway
While the Rosh Hashanah Giveaway may have ended please make sure to visit the awesome companies that participated!
Here are some extra coupon codes that you can use at these sites:
Sophistiplate – use code KOSHEREVERYDAY 20% OFF
Kids Kippot – use code KOSHEREVERYDAY 10% OFF
Follow me!
Don't forget to follow Kosher Everyday on Instagram @koshereveryday! and on Facebook You don't want to miss all the fun and interesting posts and reels that can be found nowhere else!
You can find reels showing how to make Brown Sugar Meringue with Apple Filling and many other recipes on Instagram!
Also, make sure to tag @koshereveryday when you make Kosher Everyday recipes! I LOVE to see your creations!!!
Please note that this post contains affiliate links. Thanks for your ongoing support!