Frozen Apple Sorbet is just perfect
When thinking about seasonal, Rosh Hashanah desserts I wanted to make something with apples.
Something fresh.
Something light.
Something easy!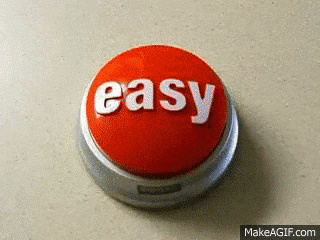 Many years ago, at one of the housewares shows I went to, I found the "Yonanas" machine. The idea behind the machine is to take a frozen fruit, like bananas, and run it through the machine to get a smooth, fruity sorbet.
I was a little skeptical, but it actually worked! I even bought two for Passover so I could make frozen Mango sorbet. It was incredible. Nothing but frozen fruit inside. It tasted like super expensive, gourmet sorbet.
To Freeze or not to Freeze
For many years I've bought pure, 100% fruit, frozen mango and other fruits, which according to the CRC (Chicago Rabbinical Council) at the time of this writing can be purchased without certification. You have to be careful with frozen fruits. The additives may or may not render the frozen products not-Kosher.
If you aren't able to find frozen apples nearby, I found a great post by Sweet Peas and Saffron on How to Freeze Apples. It's fairly simple, it's the labor of peeling and coring the apples that takes time. Just like any fresh apple recipe, it's worth it…you just need to plan the freezing time in advance.
If you don't have a Yonanas
My immediate reaction is to tell you to order one! It's an awesome, healthy dessert sorbet maker.
However…
If you don't have space, time, money, inclination to purchase one you might be able to make this in a blender or food processor. I'm not guaranteeing anything though.
Additionally, since apples have so much moisture in them, when you freeze the sorbet it comes out of the freezer very hard. I strongly recommend taking it out of the freezer around 15 minutes before you plan to serve it.
The Garnishing
I served the Frozen Apple Sorbet to my family and they really really liked it. The apple rose garnish was pretty, and the sorbet delicious.
However…
Dear Husband had a brainstorm while eating the sorbet.
"What if you put a caramel sauce on top?"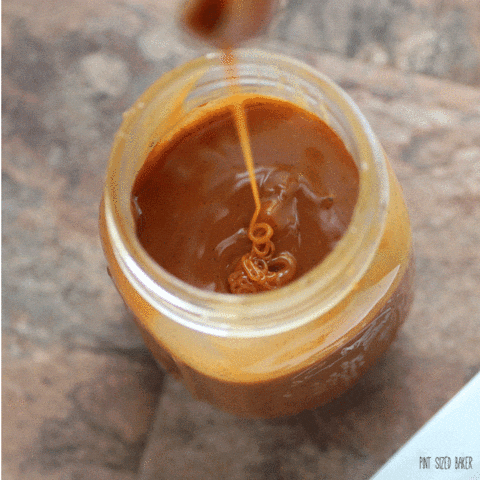 Did I ever tell you that Dear Husband (KIH) is brilliant??
I made a makeshift "caramel sauce" out of some brown sugar and caramel flavored coffee creamer and put it on top of the sorbet. It was most excellent!
It ended up being like a frozen caramel apple.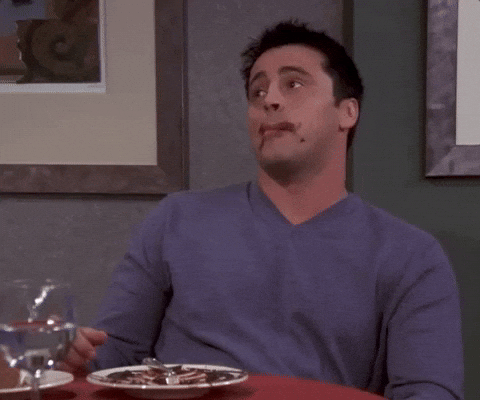 The Recipe
Here's the shortest recipe on the face of the planet.
Apples.
Ok…I'll give you a recipe for a plant based caramel sauce too and tell you how to make the pretty apple roses as a garnish.
K?
Print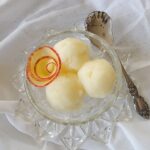 Frozen Apple Sorbet
Author:

Prep Time:

15 minutes

Caramel Cook time:

5 minutes

Total Time:

20 minutes

Category:

Dessert

Method:

Grinding

Cuisine:

Plant Based

Diet:

Kosher
---
Description
Frozen Apple Sorbet is light and refreshing and contains %100 apples! That's it! It's even better with plant based caramel sauce too!
'
---
For the sorbet
2

pounds frozen apples, peeled and cored, slightly defrosted so not rock hard
Additional apple roses for garnish
For the Caramel Sauce
1/2 cup

plant based margarine (

1

stick)

1 cup

light brown sugar

1/3 cup

plant based heavy cream
---
Instructions
For the sorbet
Place a bowl under the Yonanas machine. With the machine running, place a few apple slices in the machine. Push down with the machine tamper to have the apples ground.
Repeat with the remaining apples.
Place in an airtight container and freeze. Serve slightly defrosted.
For the Caramel Sauce
Combine the margarine, brown sugar and cream in a medium pot.
Heat over medium heat until the mixture begins to boil.
Boil for exactly three minutes. Remove from heat then allow to cool.
Store in an airtight container in the refrigerator.
To make the apple roses:
Core an apple.
Using a spiralizer, like the Spiralfix, spiralize the apple.
Microwave the apple ribbons for 15 seconds.
Drizzle with 1 tablespoon lemon juice to prevent browning.
Form the apple ribbons into roses and use for garnishing the Frozen Apple Sorbet.
Can be made in advance and stored in an airtight container in the refrigerator.
---
Equipment
---
Notes
For the plant based heavy cream you can use coconut milk, Rich's Whip liquid, or any other plant based liquid heavy cream.
Make sure to allow the sorbet to sit out at room temperature for 15 minutes or until soft before serving.
If you don't have a Yonanas, blend the apples in a food processor or blender until smooth. Transfer to an airtight container and freeze until serving. As before allow the sorbet to defrost for around 15 minutes until soft enough to serve.
Nutrition
Serving Size:
Calories:

54

Sugar:

11.5 g

Sodium:

0 mg

Fat:

0.1 g

Carbohydrates:

14.5 g

Protein:

0.3 g

Cholesterol:

0 mg
Keywords: apple sorbet, Rosh Hashanah, Rosh Hashana, Plant Based, Gluten Free, Dairy Free, Meat Free
Recipe Card powered by
Rosh Hashanah Giveaway
While the Rosh Hashanah Giveaway may have ended please make sure to visit the awesome companies that participated!
Here are some extra coupon codes that you can use at these sites:
Sophistiplate – use code KOSHEREVERYDAY 20% OFF
Kids Kippot – use code KOSHEREVERYDAY 10% OFF
Shabbos Under Pressure
One of the fabulous prizes in the Rosh Hashanah 2021 Giveaway was my Electric Pressure Cooker cookbook! It's got a ton of great, delicious and super quick recipes that are perfect for Rosh Hashanah!
Like…
Traditional Chicken Soup, Gefilte Fish, Pomegranate Chicken, Coca Cola Roast, Hot Tamale Apples and much much more!
Here's a link!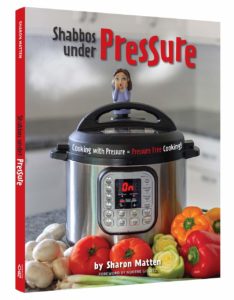 MORE FABULOUS ROSH HASHANAH RECIPES
Here are some links to more wonderful Rosh Hashanah recipes!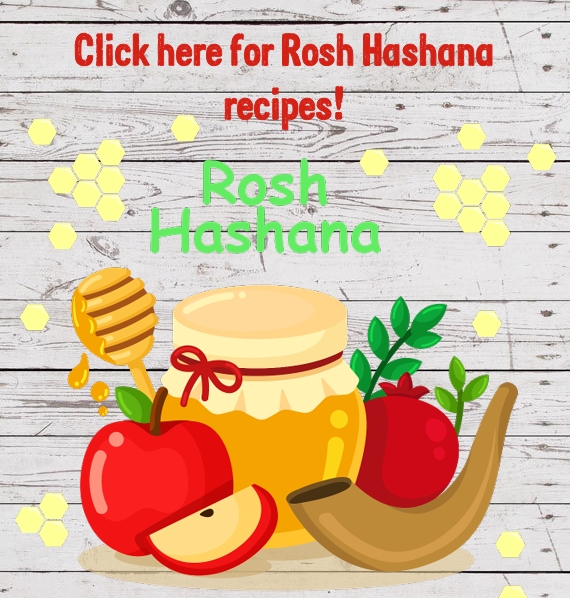 What recipes would you like to see for this upcoming Rosh Hashanah? I'd love to get your feedback?
What are you making for the Holiday?
FOLLOW ME!
Don't forget to follow Kosher Everyday on Instagram @koshereveryday! and on Facebook You don't want to miss all the fun and interesting posts and reels that can be found nowhere else!
You can find reels showing how to make Brown Sugar Meringue with Apple Filling and many other recipes on Instagram!
Also, make sure to tag @koshereveryday when you make Kosher Everyday recipes! I LOVE to see your creations!!!
Please note that this post contains affiliate links. Thanks for your ongoing support!