Pesto Paninis and Plant Based Gluten Free Peanut Butter Chickpea Cookies the why
This is probably one of the strangest post headings you've read in a while. However Pesto Paninis and Plant Based Gluten Free Peanut Butter chickpea Cookies all have the same origin. The recipes began with a dare of some sort.
It all comes down to a dare.
Pesto Paninis all began with a food Dare
I love a good food dare. One of the surest ways to get me to try a new recipe is with a food dare. Now, there are several different types of food dares.
The Direct Dare
The first is a Direct Dare from friends or family. This type of dare includes challenges such as "Hey Sharon, I dare you to make this recipe!" or "Hey Sharon, check out this recipe I found – can you make it?"
Friends know that a surefire way to get me to make a specific recipe is to throw down the gauntlet and challenge me with a simple Facebook tag under a posted recipe @koshereveryday.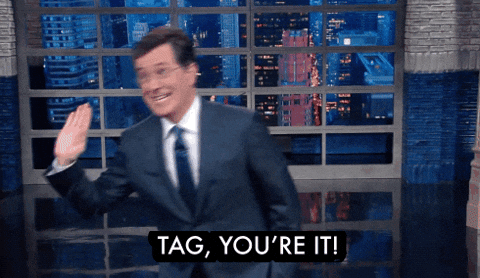 That's all it takes.
Sometimes "what do you think" may be added, but usually just my name is sufficient to have me studiously planning my next new recipe.
The Suggestive Dare
The next type of food dare is a Suggestive Dare. A Suggestive Dare is usually done at a family or Shabbat meal. Somehow, I can't imagine why, the subject of different types of food or recipes will come up for discussion and someone will say "Hmmm…I wonder how one would make that" while looking directly at me.
It really doesn't take much.
Suggestive Dares are very subtle and extremely powerful. I mean, we've all heard of "the power of suggestion" right?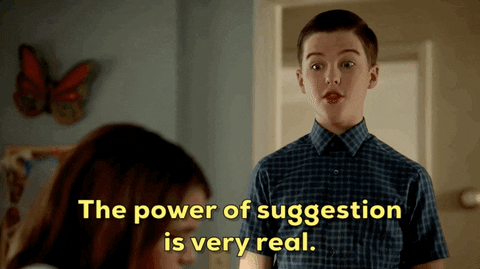 The Personal Dare
The final type of dare is a Personal Dare. It's one where I dare myself to make a specific unique recipe.
The MacGyver Personal Dare
Another type of Personal Dare is the MacGyver Dare. Similar to an episode of the Food Network Show Chopped, I sometimes find that I have to make some sort of appetizer or soup out of whatever ingredients I happen to have on hand.
MacGyver Dares can be the most fun and creative which is why I love them so much.
For example, when Dear Husband and I were in Los Angeles a few weeks ago, at Café of Paris, DH ordered an awesome Panini sandwich. He loved it so much that I personally dared myself to remake a version of the sandwich.
I took my Personal Dare so seriously that when we got home I actually purchased an inexpensive George Forman grill at Target to make the Panini's.
Each dare tests my cooking depth and skill. It's fun because it's a new challenge, uncharted territory to discover, and a fresh way of making something novel. How fun is that??!!
My Pesto Paninis with Fresh Mozzarella were a fabulous success!
All in all, I'd say this was a dare that had an extremely successful result!
The Peanut Butter Chocolate Chip Cookie Recipe – The Direct Dare
Recently a friend Facebook tagged me on a gluten-free, sugar-free, egg-free Peanut Butter Chocolate Chip Cookie (gluten free, plant based) recipe. There was nothing subtle about it – it was a direct challenge and I took the trial seriously.
Mind you, other Facebook friends also goaded me into trying the recipe with "So Sharon…did you try the recipe? How did it turn out??"
Are you kidding me? How am I supposed to pass up that type of Direct Dare?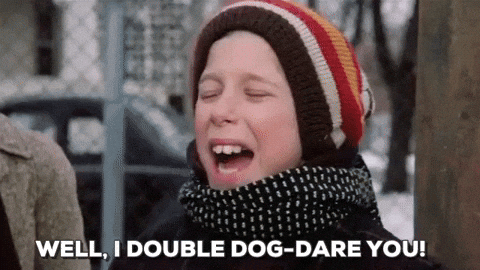 It's equivalent to suggesting to someone who loves roller coasters "Hey, want to go to Great America Sunday?"
To be truthful, I was a lot suspicious of the cookies. How could you possibly make a cookie that's gluten-free, sugar-free, and egg-free too and have it taste good? And not only that…there were CHICK PEAS in the recipe!! That's right – CHICK PEAS!!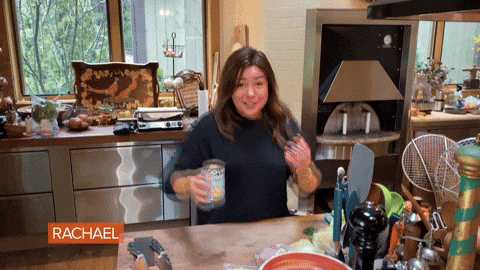 Complete and utter insanity.
There was the test. I set out to make the cookies, and ironically happened to have all the ingredients in the house. They turned out so well that people couldn't believe that they were gluten-free.
I also had a rousing good time having friends and family guess what the "secret ingredient" was in the cookies… CHICK PEAS of course. That's right CHICK PEAS!!
Here's the Recipes for Pesto Paninis and Peanut Butter Chocolate Chip Cookies
Print
Pesto Paninis with Fresh Mozzarella
Author:

Prep Time:

5 minutes

Cook Time:

10 minutes

Total Time:

15 minutes

Yield:

1

sandwich

1

x

Category:

Sandwich

Method:

Grilling

Diet:

Kosher
---
Description
You can make my Pesto Paninis the traditional way or using Gluten Free bread and Plant Based Cheese. This one is the Plant Based/Gluten Free version. Both are incredibly cheesy, fresh and delicious!!!
---
2 tablespoons

Garden Fresh Pesto
Sliced fresh marinated mozzarella cheese, or sliced mozzarella cheese, or 1/2 cup plant based mozzarella shreds (enough to cover one slice of bread)

2

slices crusty bread (can be glu

ten

free)

1

large tomato slice (optional)
Nonstick vegetable spray
---
Instructions
Preheat a Panini maker, mini indoor grill, or skillet.
Spray one slice of the sandwich bread with nonstick spray and place sprayed side down on the grill/skillet.
Spread the two tablespoons of pesto evenly over the bread, leaving around ½ inch un-pesto'ed around the edges.
Top with the tomato (if using) and then layer the cheese on top.
Spray the remaining slice of bread with nonstick spray and place it sprayed side up on top of the cheese.
Close the grill lid, or press down lightly on the sandwich with a spatula if using a skillet.
Allow the sandwich to cook for around 5 minutes.
If using a Panini maker or grill, rotate the sandwich 90° and cook until golden brown.
If using a skillet, flip the sandwich and cook until golden brown on both sides.
Remove from grill/skillet and slice diagonally.
Serve hot.
---
---
Notes
Tip
Use a crusty, hearty bread for these sandwiches. Café of Paris used a wonderful ciabatta bread, but when I went to our local Kosher store I found out that they had stopped making ciabatta bread and I ended up buying a few loaves of rustic French sandwich bread. It was also fabulous!
If you're using gluten free bread, make sure to toast it before preparing the sandwich.
If you're using plant based mozzarella shreds, place 1/4 cup directly on the bread, cover with pesto then the tomato (if using), the remaining mozzarella shreds, then the second slice of bread.5 m
Recipe Card powered by
Print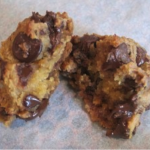 Peanut Butter Chocolate Chip Cookie
Prep Time:

15 minutes

Cook Time:

10 minutes

Total Time:

25 mintues

Yield:

45

Cookies

1

x

Category:

Snack

Method:

Baking

Cuisine:

Plant Based

Diet:

Kosher
---
Description
These surprisingly delicious Peanut Butter Chocolate Chip Cookies are 100% plant based and gluten free and are shockingly made with chickpeas! These delicious cookies are high in protein and healthy nut fats. Your family will love them!
---
1 1/4

cups

canned chickpeas, well-rinsed and patted dry with a paper towel

2 teaspoons

vanilla extract

1/2

cup

+

2

tablespoons

natural peanut butter (I used crunchy and they were awesome!)

1/4

cup

(80 grams) honey or agave (I used honey)

1 teaspoon

baking powder
a pinch of salt

1/2

cup

chocolate chips (Use the best ones you can find!)
---
Instructions
Preheat oven to 350°F.
Line 2 cookie sheets with parchment paper.
Set aside.
Combine all the ingredients, except for the chocolate chips, in a food processor and process until very smooth, occasionally scraping down the sides of the bowl.
Add the chocolate chips and pulse a few times to combine.
Wearing gloves, or with wet hands, form the cookies into tablespoon size balls. (I used a scooper and then rolled them into ball shapes.)
Place the balls on the prepared cookie sheet.
Flatten slightly with the palm of your hand.
Bake 10 minutes.
Serve warm.
---
Equipment
---
Keywords: Peanut Butter Cookies
Recipe Card powered by
Here are some more awesome Kosher Everyday Sandwich & Wrap recipes. I dare you to make them all!
CHECK OUT THE KOSHER EVERYDAY AMAZON INFLUENCER STOREFRONT!
I'm excited to announce the launch of my brand, spankin' new, Amazon Influencer storefront. The purpose of this store is to share with you all of my favorite tools, ingredients and accessories that I use on Kosher Everyday. If there's something you'd like to see please let me know and I'll make sure to add it. I'm updating the storefront all the time.
You can find all the cool serving pieces that were shown above as well as other fabulous pieces in my Small Appliances section.
I'd love to hear what you think!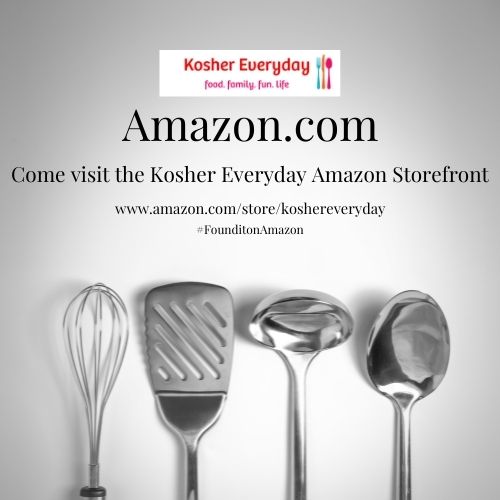 FOLLOW ME!
Don't forget to follow Kosher Everyday on Instagram @koshereveryday! and on Facebook You don't want to miss all the fun and interesting posts and reels that can be found nowhere else!
You can find reels showing how to make most of my recipes on Instagram!
Also, make sure to tag @koshereveryday when you make Kosher Everyday recipes! I LOVE to see your creations!!!
Please note that this post contains affiliate links. Thanks for your ongoing support!