Did someone say BAGEL DOGS!!!
Yes!!! ME!!! But before I tell you about the bagel dogs, I'd like to preface this post with the fact that I have nothing deep or seriously worthwhile to say. I'm tired, just like I'm sure you are. I'm trying to make it through this craziness, just like I'm sure you are. There are a LOT of people out there who have a LOT of wisdom and encouraging things to tell you to help get through each day, each week, each month of this insanity.
I'm not going to be one of them.
You're welcome.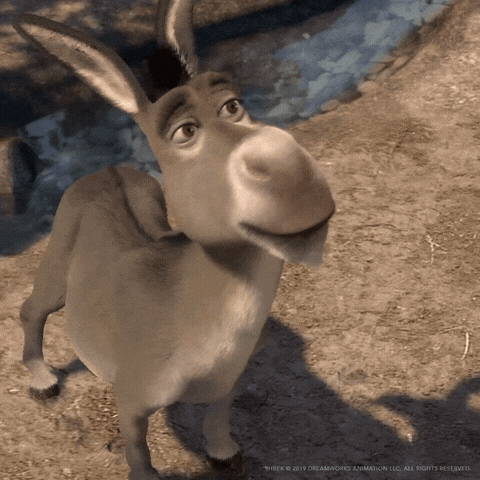 Instead, I am going to tell you all about Kosher for Passover, gluten free, non-gebroks BAGEL DOGS!
I'm sure you are on the edge of your seat wondering how I came up with the idea of Kosher for Passover, gluten free BAGEL DOGS. Wait no longer.
Awesome Bagel Dogs began in hometown Chicago
It all began, in a place called Chicago. A wonderful place where the weather is never the same two days in a row. It's very exciting. Anyway, in Chicago, there lived a Chicago Girl who had written a fabulous post last year about Passover BAGELS! Everyone around the world went crazy over the amazing "I Can't Believe they're Passover Bagels". Now, this Chicago Girl was very excited about the fact that people really liked something that she did. She wanted to come up with something that was as awesome as the bagels and might be based upon the very recipe that went viral.
Little did she know at the time that the word "viral" would come to mean something completely different…but I digress.
Back to the bagels
Anyway, the Chicago Girl tried to think of foods with the word "bagel" in them – besides an actual bagel. It turned out to be way more challenging than she thought. Aside from foods you eat with a bagel, there weren't a lot of foods that had the word bagel in them. Except…BAGEL DOGS!
So, there's one thing that a lot of people don't know about the Chicago Girl. She loves hot dogs. Any type of hot dog, specifically Chicago's very own Romanian Kosher hot dogs. It wasn't too much of a leap to go from bagels to bagel dogs!!!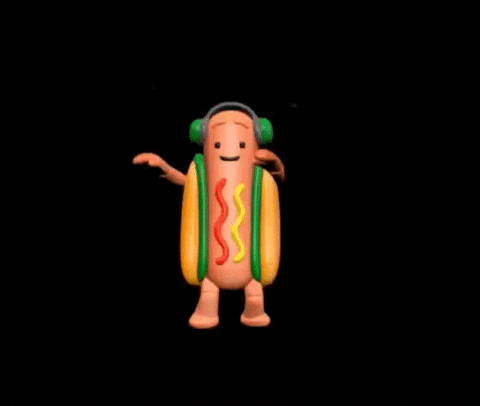 Developing the recipe for Awesome Bagel Dogs
Another thing that a lot of people do know about the Chicago Girl is that she absolutely loves a culinary challenge! Kosher for Passover, gluten free, non-gebroks Bagel Dogs sounds like an awesome challenge. She had to take a few things into consideration. This year, since everyone is homebound with limited resources, the ingredients have to be fairly simple. Nothing crazy. Nothing weird. Additionally, the Chicago Girl took the comments and questions that people had about the Passover Bagels very, very seriously. Many people had trouble getting Kosher for Passover tapioca starch/flour and apple cider vinegar due to the whole not going out thing. Those had to go.
The New and Improved Bagel in the Awesome Bagel Dogs
The Chicago Girl tried a lot of variations of the recipe. The initial recipes did have tapioca starch and apple cider vinegar. That was before.
The final version, and the most fabulous, only contains super simple ingredients. The only ingredient that might be slightly challenging to find is Kosher for Passover baking powder, and most Kosher Stores, as well as general grocery stores that are well stocked with Kosher for Passover items, should carry it.
The Awesome Bagel Dogs were…AWESOME!
The Chicago Girl danced with joy as her family oo'd and ahh'd over the new and incredibly outstanding Awesome Bagel Dogs – Kosher for Passover and Gluten Free!!! They sang out praises as they dipped their dogs into (imitation) mustard and other fun dipping sauces. They loved the crunchy little dried onion bits sprinkled over the top. But most of all, they loved the Chicago Girl for giving them such an amazing creation (ok…so I added that part, but it's totally true).
The End.
BTW – In case you haven't figured it out yet, the Chicago Girl is ME…writing about myself in the third person.
Here's the recipe for Awesome Bagel Dogs
I've found that the recipe works best if using eight large hot dogs and cutting each one into quarters. You can also use Cocktail Hotdogs, those cute, little hot dogs that people like to cook in sauce and eat with a toothpick. Those tend to be more expensive than a package of eight dogs, but the choice is yours.
You can also leave off the onion on top of the Awesome Bagel Dogs if you are not a fan of onion. Don't leave off the egging, they won't be quite as shiny or pretty.
Print
Awesome Bagel Dogs – Kosher for Passover and Gluten Free!
Author:

Prep Time:

30 minutes

Boiling Time:

20 minutes

Cook Time:

25 minutes

Total Time:

75 minutes

Yield:

3

2

1

x

Category:

Meat

Method:

Baking

Cuisine:

Gluten Free

Diet:

Kosher
---
Description
These Awesome Bagel Dogs are worth the effort! They are best warm, dipped in your favorite sauces, but I won't tell if you eat them cold! I recommend using 8 large hot dogs, but this batch I used four fat Italian Sausages and cut each one into eight pieces. The round ones are prettier, but they all taste incredible!
If making them not on Passover:
You can make them plant based by using plant based hot dogs and everything spice.
---
FOR THE DOGS
3 1/2

cups

blanched almond flour (400g)

1

cup

tapioca or potato starch (140g)

2 teaspoons

baking powder

1 teaspoon

kosher salt

2 tablespoons

apple cider or white vinegar

1 tablespoon

honey

2/3

cup

warm water

8

hot dogs, each hot dog cut into 4 (can be plant based)
Nonstick spray or oil to coat pan
FOR BOILING
6

cups

water

4 tablespoons

baking soda
FOR FINISHING
2

large eggs, beaten

1/3

cup

minced dried onion (optional)
Dipping sauces (optional)
ADDITIONAL TOOLS
Large baking sheet
Aluminum Foil
Large plastic cutting board
Vinyl powder free disposable gloves (optional)
Large slotted spoon
Pastry brush (optional)
---
Instructions
Preheat oven to 350 degrees or 325 degrees convection.
Line a large baking sheet with foil. Grease pan with spray or oil. Set aside.
FOR THE DOGS
In a large bowl, combine the almond flour, starch, baking powder and salt. Whisk to remove any lumps.
Make a well in the center of the dry ingredients, then add the vinegar, honey and water. Gently knead the together all the ingredients to form a stiff dough.
On a large (preferably plastic) cutting board, roll the dough into a cylinder approximately 8 inches long. Cut the dough into two pieces, then cut the two pieces into four pieces each, making 8 even pieces.. Cut each of the 8 pieces into 4 small pieces, totaling 32 pieces all together.
Take one of the 32 pieces of dough and roll it into a small ball. Flatten into a circle on the cutting board.
Place one of the hot dog pieces on the center of the dough. Fold the dough around the hot dog piece. Roll the coated dog between your palms to even the dough around the dog. Flatten the ends of the dough. Set aside.
Repeat with the remaining dough and hot dog pieces.
FOR BOILING
Combine the water and baking soda together in a medium saucepan. Stir to dissolve the baking soda. Bring to a boil, then reduce the heat to simmer.
Drop several dogs into the water. Simmer just until the dogs start to float. Immediately, carefully remove each dog and place on the prepared baking sheet.
Repeat with the remaining dogs.
FOR FINISHING
Brush each bagel dog with beaten egg. Sprinkle with the dried minced onion (optional).
Bake for 20-25 minutes until golden brown. Be careful not to over bake or the bagel dogs will be dry.
Serve warm with your favorite dipping sauces.
---
---
Notes
You can use either tapioca or potato starch for this recipe, tapioca is preferred but potato starch will be nearly as good.
You can use either apple cider vinegar or white vinegar for this recipe with similar results.
Vinyl disposable gloves work best. If you don't have them you can use slightly damp hands to roll the bagel dogs.
These bagel dogs are best served warm. They can be stored in the fridge or freezer, but make sure to re-warm them before serving.
You can make these bagel dogs plant based by using vegan franks.
To reduce the calories on these bagel dogs, use a reduced fat hot dog or chicken dog.
Nutrition
Serving Size:

2 Bagel Dogs

Calories:

263

Sugar:

2.4 g

Sodium:

363.4 mg

Fat:

11.1 g

Saturated Fat:

2 g

Carbohydrates:

17.6 g

Fiber:

0.9 g

Protein:

6.2 g

Cholesterol:

20 mg
Keywords: Hot Dog, Hot Dogs, Bagel, Bagels, Bagel Dog, Bagel Dogs, Gluten Free, Dairy Free
Recipe Card powered by
Here's how I made Awesome Bagel Dogs on Instagram @koshereveryday
View this post on Instagram
Please let me know what your favorite Passover foods are. I'd love to hear from you!
I'M SURE YOU'RE LOOKING FOR PASSOVER RECIPES… HERE ARE SOME OF MY FAVORITES!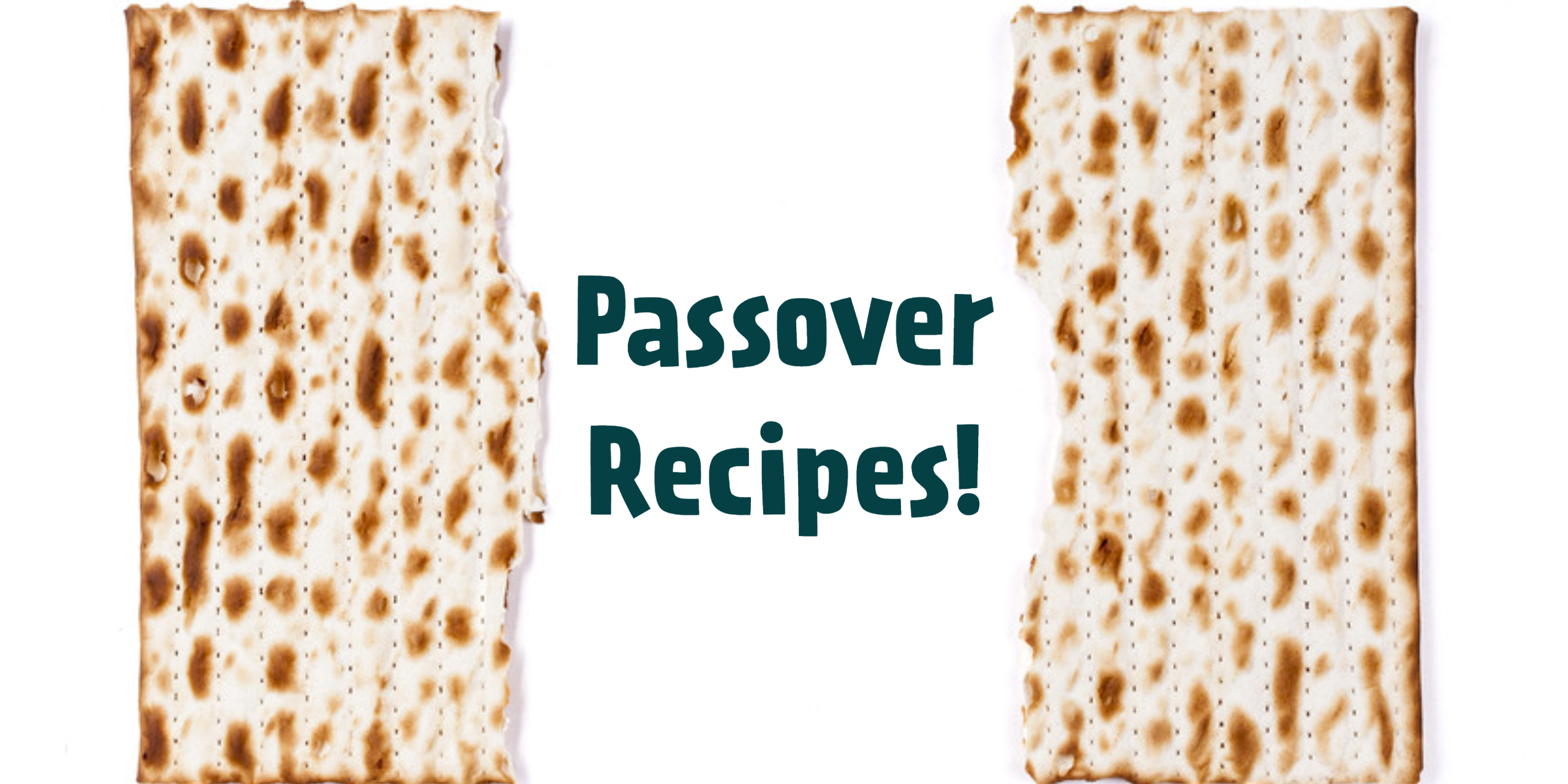 SHABBOS UNDER PRESSURE IS GREAT FOR PASSOVER!
FYI: I'm here to help make it way easier for you and reduce your pressure with my book "Shabbos Under Pressure". I've found that using my electric pressure cooker to prepare for Passover, makes the cooking way easier and more efficient. For example, instead of cooking a huge pot of chicken soup on the stove for three hours, taking up valuable space on my stovetop, I can make even better soup in just an hour/hour and a half in my Instant Pot. I've even put together a Shabbos Under Pressure Passover Recipe Guide to help you convert the recipes in the book to Passover friendly recipes. If you don't already have "Shabbos Under Pressure" now would be a great time to order it to ensure that you receive it with enough time to plan and cook your Passover meals.
You can order it here: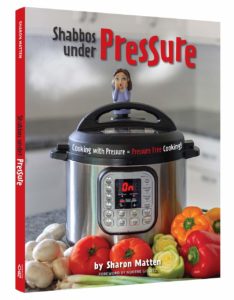 Here's the Passover Under Pressure – The Shabbos Under Pressure Passover Guide: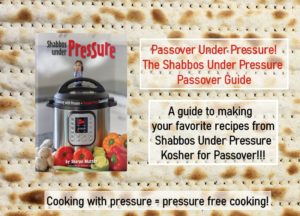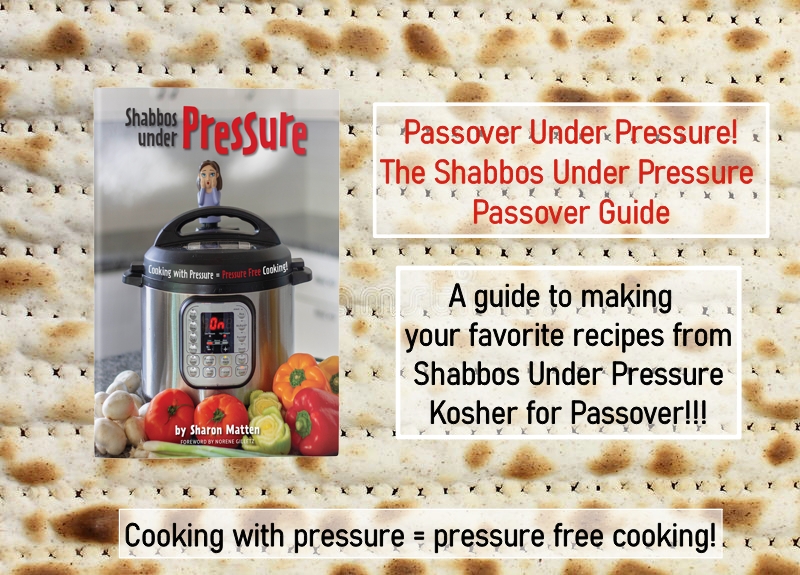 PASSOVER IDEA LIST ON AMAZON
I also put a Passover Idea List on Amazon.
These are item's I recommend to help make your Passover even more wonderful.
Make sure to follow Kosher Everyday on Facebook and Instagram so you don't miss the latest and greatest Passover recipes and fun from Kosher Everyday!
Here's How I've made Awesome Bagel Dogs in the Past
Please send me lots of pictures of your finished bagel dogs!!!!!!
And now…
Looking for another great Passover recipe? Make sure to check out my viral I Can't Believe They're Passover Bagels! and the all brand spankin' new Quinoa Tortillas Kosher for Passover!!!
Looking for even more Passover recipes? Click here for my Passover recipes: