I'm going a little stir crazy.
Ok. A LOT stir crazy.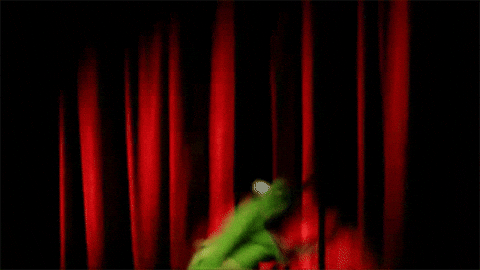 I know I'm in good company with everyone on the planet being in quarantine.
STAY AT HOME!
With that being said…
Before all the of the introverting, I had a few lovely women over for Shabbat lunch. We were talking about what they thought would be helpful for Passover. We were looking for simple recipes with a few relatively accessible ingredients.
My new dear friend, Leah Berman, media/marketing phenom extraordinaire messaged me with the idea of making tacos for Pesach.
Tacos.
Tacos?
Tacos!!
She had an awful lot of faith in my creative culinary expertise to pull this one off.
I started thinking about ways to make something equivalent to a corn tortilla. For those of you that are Sephardim, I know…you can eat corn. Yay. For the rest of us though corn is kitniyot – a grain that people of ashkenazic heritage don't use on Passover. Bummer.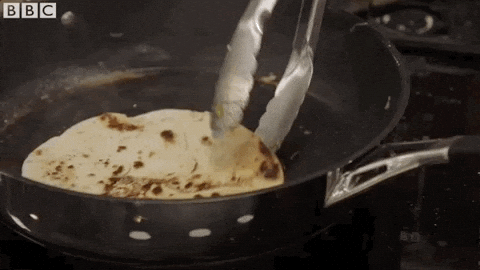 No chickpea flour – kitniyot. Tapioca flour or potato starch, maybe – but I've used potato starch for blintz/crepe wrappers**, but for tortillas…not the right consistency. I wanted them to be gluten free for the GFE's (gluten free eaters) and those people that eat non-Gebroks on Passover (wheat free except for matzoh).
I knew that I had seen quinoa flour that was Kosher for Passover made by Pereg. I have quinoa flour made by Pereg, but my bag is not Kosher for Passover certified – perfect to play with before Passover.
As a bonus I have a Pereg Gourmet coupon code of KOSHEREVERYDAY for 15% off your order!
I went online and searched for quinoa tortillas recipes. There were actually quite a few. Most had a 1:1 ratio of quinoa flour to water. One of the best was from Mind over Munch (you can see her post by clicking on the name/link). She has a LOT of information about nutrition and the benefits of making your own quinoa tortillas, and even has a video on the post!
When I tried the 1:1 ratio making a single tortilla, it was an epic fail. And yes, I made sure to show the whole testing process on an Instagram Live story so that everyone could have a good laugh at my failures.
Finally.
Finally! I had what seemed to be the right ratio/recipe. The key was having the batter be the right consistency, the pan being the right temperature, and having a little (not a lot!) of oil on the pan.
Boom. Quinoa Tortillas!
I made a breakfast egg soft-shell taco – it was awesome! I have to admit, I was a little surprised by how good it was. I think I probably could have even let the tortilla cook a little longer, but I think that's up to the user's discretion.
Dear Husband was freaking out a bit at the myriad of possibilities a Kosher for Passover tortilla brought to the table. REAL tacos, deli wraps, leftover chicken or turkey wraps, tuna wraps, grilled/roasted veggie wraps. The possibilities are endless!
So.
Do me a favor. When you make these, please send me pictures of how you used them in your favorite recipes. I'll keep posting pictures on my Instagram stories so make sure to follow me @sharonmatten. It's going to be SO fun!
One last thing. You may find it challenging to get quinoa flour. I looked it up and you can make your own quinoa flour using a food processor or blender. It will be a little coarser than the store bought one. If you have a spice or coffee grinder for Passover (I don't), then that would make a nicely fine quinoa flour. I think that a coarse blend would probably be just dandy. More authentically rustic.
If you do make your own quinoa flour, try this recipe first. If you find that the consistency doesn't work with your flour you may need to play with it a little until it works. YOU are the executive chef in your kitchen, you can make the decision to increase/decrease the water if necessary. I promise I won't come and check. Really. Although, I would like to hear what happened when you did!
Print
Quinoa Tortillas (Kosher For Passover)
---
Description
These incredibly versatile tortillas are easy to make, gluten free, and Kosher For Passover. You can use them for tacos, wraps and anything else you'd like to have a tortilla for! Let me know how yours turn out!!!
---
1/4 cup

quinoa flour (

40g

)

1/3 cup

water
dash salt
Nonstick spray or olive oil for browning
---
Instructions
Whisk all the ingredients together in a bowl. Set asike.
Heat a skillet over medium heat.
Spray a thin layer of nonstick spray, or spread a thin layer of olive oil on the pan.
Pour the batter into the center of the pan and spread into a larger circle with a spatula.
Heat for a few minutes, then flip to brown on the second side.
For a more well done tortilla, cook again on both sides.
Transfer to a plate and allow to cool.
Eat with you favorite fillings!!!!
---
Notes
If you don't have quinoa flour you can make some in a blender/food processor or coffee/spice grinder.
This recipe can be doubled, tripled or quadrupled. Feel free to make lots!
---
Recipe Card powered by
Looking for another great Passover recipe? Make sure to check out my viral I Can't Believe They're Passover Bagels!
Looking for even more Passover recipes? Click here for my Passover recipes: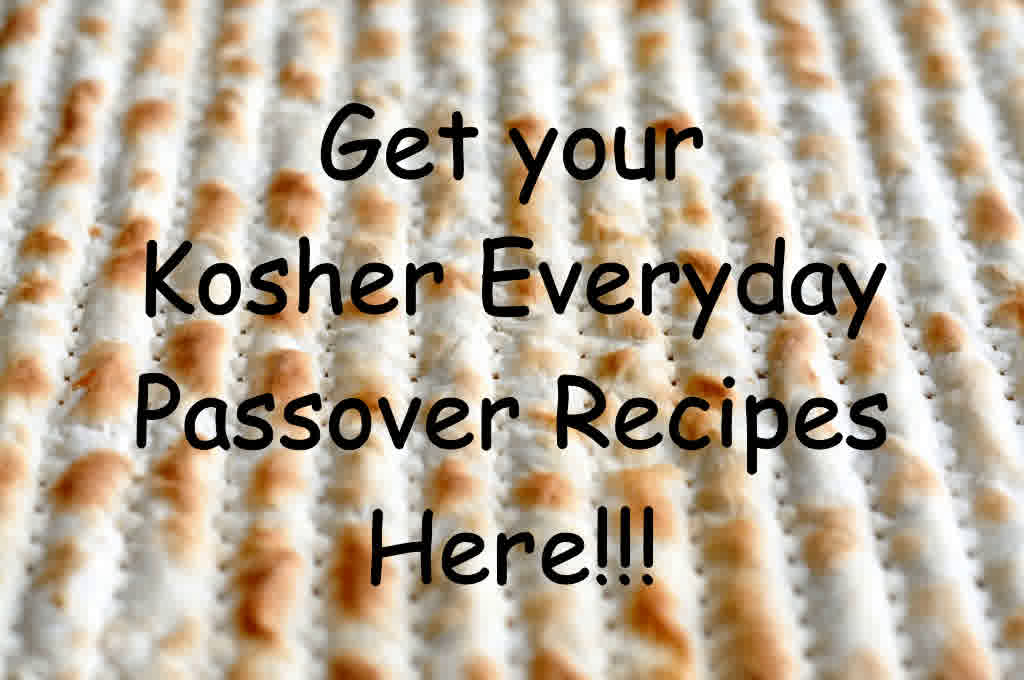 Also, my dear friend at KosherEye put together a fabulous list of Passover recipes that shouldn't be missed! You can check them out here!
In case you missed my Epic Canned Macaroon roundup and additional Passover recipes you can find them on my sister website Everyday Gluten-Free on the Chicago Tribune/Chicago Now website.
Finally, for all those Instant Pot and Electric Pressure Cooker users, I've put together a list of Passover adaptations for my new book Shabbos Under Pressure!! SO many easy recipes to make! There's a downloadable version of the adaptations too on the page. Check out the guide, and if you don't already have it you can order it here: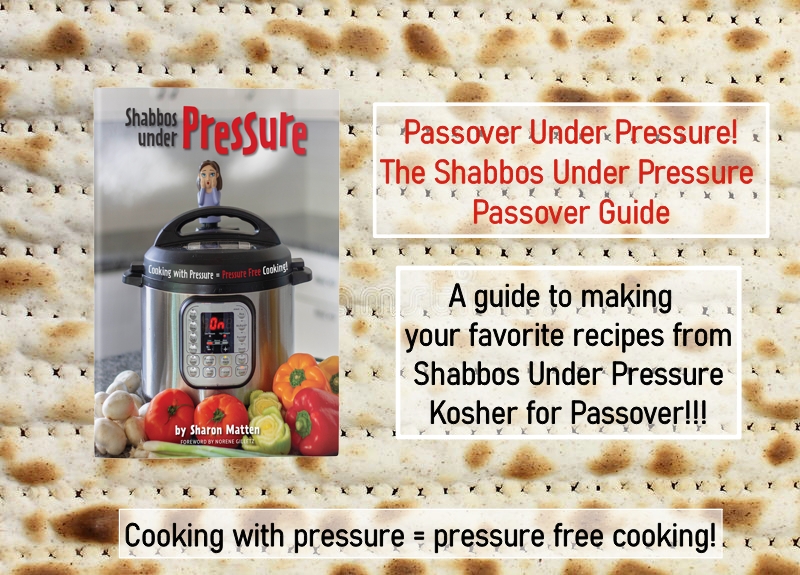 **Check out my blintz gluten free recipes, you have to scroll down a little for the gluten free/Passover friendly version. They are super simple to make, and like the tortillas the options are endless!!
Bottom line.
Stay safe. Stay healthy. Stay home.
On my dear father's yahrtzeit (Tuvia Ben Nachum) I think it's appropriate to quote one of his favorite reassuring comments:
"This too shall pass kid."