Nacho Quest Chip Tilapia
Tuesdays are always insane. I have several standing appointments and I'm generally trying to get your favorite content to you. It's pretty busy, which is why Dear Husband has volunteered to make dinner every Tuesday night. One Tuesday, he surprised me with his very own creation: Nacho Quest Chip Tilapia.
Behind Nacho Quest Chip Tilapia
I'm sure there are those of you that are thinking:
"Why is it such a big deal that he's making dinner one night a week?
And there are those of you that are thinking:
"OMG, her husband is making dinner one night a week!!!"
Before I go any further, please put up your very most Yiddish accent before you say the following:
Ken Ayin Harah, poo poo poo, salt over your shoulder.
You get the idea. Thank G-d I'm incredibly blessed with my Dear Husband.
The Division of Labor
In every (relatively) stable relationship, there is a division of labor that works. In ours, I do most of the cooking and Dear Husband does other things.
It works for us.
That's why it's such a big deal for me that he's taken over Tuesday night. It's like a bonus.
Why Dear Husband Made Nacho Quest Chip Tilapia
Let me be clear that the concept came from Dear Husband's need to clean and use up food items we currently have in the house.
I'm sure you understand what I mean.
It turns out that I am a HUGE Quest Chip fan. I'm not an affiliate of theirs but I have often said I should be for as frequently as I recommend the Quest products. I love that they're high in protein, lower in calories and are gluten free. Not all Quest products are gluten free but the ones I prefer happen to be.
Quest Chips are not always inexpensive
The problem with any type of protein product is that they tend to be on the pricier side. It's a big bummer. The key is to look for sales. A while back Amazon had a big sale on Quest Chips.
I love Quest Chips.
They have lots of flavors and I ordered the Nacho Cheese and Ranch flavored varieties using subscribe and save.
You know where this is going.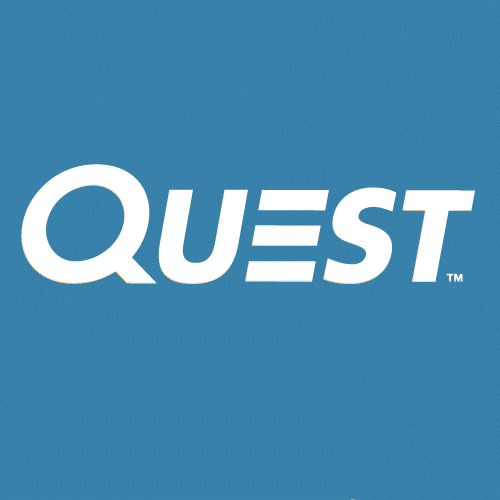 If you subscribe and save make sure you are using the product enough during the subscription period.
I'm a busy person…just like everyone. I don't always remember to grab a snack or which snacks are actually available.
It's a problem.
I also managed to mess up when doing the subscribe and save, causing us to get a lot of Quest chips before I resolved the issue.
This annoyed Dear Husband. He couldn't deal with the amount of Quest chips that were taking over our mudroom. I mean what's the big deal? So we can't actually walk into our house because of all the Quest chip boxes. Why is it a problem that the kids could build life size forts out of the lego shaped boxes? It's fun. It's educational.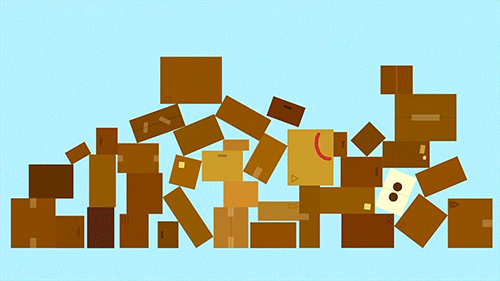 I'm kidding.
While we do have quite a few boxes, it's not as bad as that. Close, but not quite.
So…Dear Husband came up with a stealthy plan to use up the Quest Chips
On one of my busy nights, Dear Husband brought me dinner down in my basement dungeon office. I was so grateful, and hungry, I inhaled the fish he had made.
It was crazy delicious. I had no idea what it was or how he did it!
I was intrigued by the mystery of it all.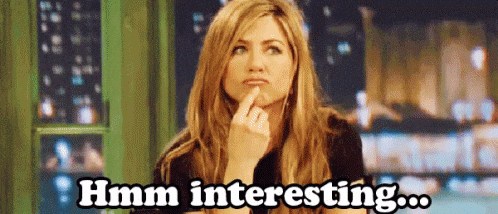 Making Nacho Quest Chip Tilapia
Basically, in a desperate attempt to create a sense of normalcy (HA!) and rid himself of some of the cases of Nacho Quest chips, Dear Husband came up with the brilliant idea of crunching up bags of the chips and using them as a coating on the tilapia.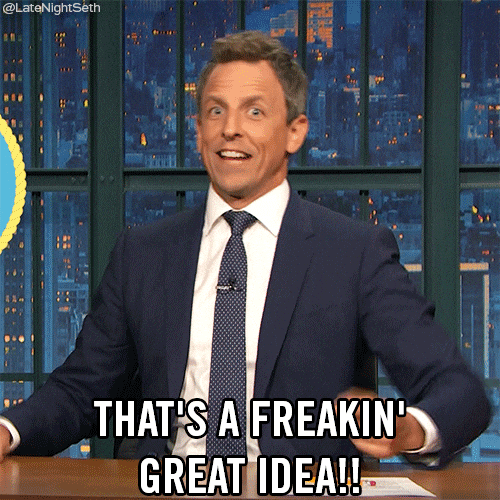 In his unassuming way, Dear Husband stumbled upon what is now, by far, my absolute favorite fish recipe. When he's feeling even more creative he uses the ranch flavored Quest chips instead of the Nacho ones.
One more thing to know about Dear Husband. He's the master of what we endearingly call "Sheet Pan Cooking". Give him a recipe that requires a sheet pan and Dear Husband is good to go. He was especially proud of this sheet pan recipe!
It's really not all that complicated, I mean even Dear Husband can do it
I have a tendency to make jokes about this but the truth is I really do think what he did was a great idea. When I asked him how he did it, he said that he basically followed my starch/egg/coating method then baked it.
And he really did want to get rid of those chips.
While the cost of the chips may be a little high per bag (in the $2 range without a sale), the recipe uses three bags of chips for around 5-6 pieces of tilapia. Considering that you get 5-6 servings (or in my case 1 serving), it's not that outrageous.
You can also use another brand of your favorite nacho cheese chips (or any other flavor for that matter). The only downside is that you don't get the added nutrition that the Quest chips provide.
Print
Nacho Quest Chip Tilapia
Author:

Prep Time:

15 minutes

Cook Time:

12 minutes

Total Time:

27 minutes

Yield:

6

servings

1

x

Category:

Main Dish

Method:

Baking

Cuisine:

Gluten Free

Diet:

Kosher
---
Description
If you're looking for a super tasty, healthier, baked, high protein, super speedy dinner option, look no further. Nacho Quest Chip Tilapia is quick to make with just four ingredients! It's so simple even your kids could help! Packed with nacho chip flavor, Nacho Quest Chip Tilapia even has that satisfying nacho chip crunch. Not much is better than that!
---
5

–

6

fresh tilapia fillets

3

bags Nacho Quest Chips crunched

1/2

cup

corn starch

3

large eggs lightly beaten
nonstick vegetable spray
---
Instructions
Preheat oven to 350°F. Line a half sheet pan with foil and spray with nonstick spray. Set aside.
Place the crunched chips and starch in separate dipping pans/plates, and the eggs in a large bowl/pan suitable for dipping the fish into.
Dip a fillet into the starch, coating completely and shaking off any excess, then dip in the egg mixture making sure to cover with egg. If there are any spots with no egg, dip again or spoon more egg over the fish. Press the fish into the chips on both sides. Transfer to the prepared baking sheet. Repeat with the remaining fish fillets.
---
Equipment
---
Notes
To crunch the Quest chips, Dear Husband recommends making a hole in the top of the bag to get all the air out before smashing the bag. He says that if you don't do that you run the risk of exploding the bag while pounding on it to smush the chips. Me thinks he may know that from experience, eh?
For an even crispier fish, or if you don't want to heat up your oven, you can make Nacho Quest Chip Tilapia in your air fryer!
Nutrition
Serving Size:
Calories:

258

Sugar:

0.6 g

Sodium:

266.8 mg

Fat:

7.4 g

Saturated Fat:

2 g

Carbohydrates:

12.4 g

Fiber:

0.6 g

Protein:

35.5 g

Cholesterol:

156 mg
Keywords: Fish, Tilapia, Diary Easy fish recipe, fast fish recipe, chip fish, taco fish, gluten free, high protien, dairy, Kosher, Shavuot, Nine days
Recipe Card powered by
More Fabulous Fish Recipes!

CHECK OUT THE KOSHER EVERYDAY AMAZON INFLUENCER STOREFRONT!
I'm excited to announce the launch of my brand, spankin' new, Amazon Influencer storefront. The purpose of this store is to share with you all of my favorite tools, ingredients and accessories that I use on Kosher Everyday. If there's something you'd like to see please let me know and I'll make sure to add it. I'm updating the storefront all the time.
I've put together a complete Gluten Free Challah Storefront with everything you need to make fabulous Gluten Free Challah!
Additionally there is a Small Appliance Storefront with many awesome small appliances that I recommend for your kitchen…even if you have a small space!
I'd love to hear what you think!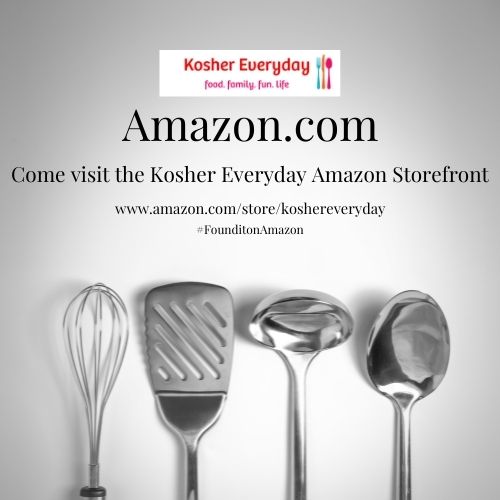 FOLLOW ME!
Don't forget to follow Kosher Everyday on Instagram @koshereveryday! and on Facebook You don't want to miss all the fun and interesting posts and reels that can be found nowhere else!
You can find reels showing how to make most of my recipes on Instagram!
Also, make sure to tag @koshereveryday when you make Kosher Everyday recipes! I LOVE to see your creations!!!
Please note that this post contains affiliate links. Thanks for your ongoing support!