All About the Pepper Crusted Tuna
I have a problem. I want to tell you all about where I specifically first came up with making Pepper Crusted Tuna Salad, but I can't. The problem is that I originally found this salad at a restaurant in Florida at the time that Dear Son was marrying Dear Daughter-In-Law. It was at a Kosher restaurant near where we were staying.
It was scary amazing.
I literally ordered this salad every single day that we were in Miami.
It was that good.
And now, tragically, I can't tell you the name of the restaurant. I'll tell you why.
To read the whole Pepper Crusted Tuna Salad Saga and why good customer service is so important click here.
And now onto happier subjects
I know that the restaurant is in the Miami area and I'm a #Chicagogirl, so I can't order the salad from the restaurant daily like I did when I was in Miami. The good thing is that when I got home after the original trip I immediately started to try to replicate the original salad.
Replicating recipes is one of my favorite things to do on the planet.
So…I started with some basic ingredients.
It was good, but it still needed a little work.
I've been working on it ever since.
And then the salad debacle happened
I've been wanting to post this recipe for a while. As someone who tries to be ethical, I debated whether it would be ok to post a recipe for a very specific item from a restaurant.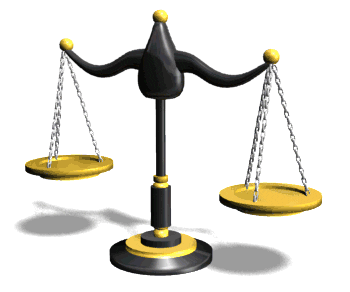 I know…most people will think it's ok.
Rather than come to some conclusion, I just put it off.
Now I feel no inner conflict about publishing the recipe. Theoretically, the salad I loved doesn't even exist anymore.
And so…I created Pepper Crusted Tuna Salad.
Ta Da!
Pepper Crusted Tuna – The Recipe
I wanted the recipe to be as close to the original as possible. Here's what I did.
The Tuna Quality
To make the salad I had to get really fresh, sushi grade tuna. The goal is to sear the tuna rather than cook it all the way through. Cooking it all the way through resembles something that you can get very inexpensively from a can, and may be compared to cat food. Therefore, you need to get high quality tuna because you're not cooking it all the way through.
Good sushi grade tuna should be dark pink in color and firm to the touch.
It can be a little hard to find good quality, Kosher, sushi grade tuna.
I found some beautiful tuna at what used to be Hungarian Kosher, now Sarah's Tent. In the latest iteration of the recipe, I used tuna from the Kosher fish department of our local grocery store. It wasn't as nice. It was darker and wasn't quite the quality I was looking for. I used it anyway as sometimes it's hard to find good, Kosher, sushi grade tuna.
The peppercorns
I tossed a bunch of colorful peppercorns into a large Ziplock bag, sealed it, then pounded the heck out of them with a kitchen mallet. It was very cathartic. The peppercorns weren't dust but very large granules.
I brushed the steak with a little bit of sesame oil, then pressed each side into the peppercorns until it was completely coated.
Searing the tuna
When searing the tuna you want to use a very hot skillet and a little bit of oil. Each side of the tuna only gets seared for two minutes or so, making sure not to overcook it. The tuna must maintain a "raw" pinkness in the center or you get what I described above…cat food.
Which would be a shame considering how expensive fresh, sushi grade tuna is.
It's important to cut the tuna against the grain. You can see the grain by the white lines that run across the tuna before you coat it in the peppercorns. Once you've determined which direction, make sure to cut the tuna, not in the same direction as the original lines, but against them.
The caramelized pineapple
I've made the caramelized pineapple using fresh pineapple that I diced by hand, and canned pineapple tidbits. I'm using the tidbits in this recipe because it's just so much easier. If you have leftover pineapple, simply dice it into small pieces. It's a good way to use it up.
The Dressing
I believe the dressing used to be a citrus ginger dressing, now they are selling the salad with a curry mayo dressing. You can find your favorite citrus ginger dressing online or you can simply purchase the Brianna's one, which it really good and works very well.
To Finish
The original restaurant salad had black and white sesame seeds sprinkled over the top. It also had some sort of weird seaweed thing that never appealed to me, so I left it out (here and when I used to order the salad).
You can plate the salad on individual plates, or in a large bowl and let everyone dig in. Totally up to you.
Here's the recipe
Print
Pepper Crusted Tuna Salad
Author:

Prep Time:

20 minutes

Pineapple Cooking:

10 minutes

Cook Time:

5 minutes

Total Time:

35 minutes

Yield:

1

salad

1

x

Category:

Salad

Method:

Searing

Cuisine:

Gluten Free

Diet:

Kosher
---
Description
Pepper Crusted Tuna Salad is one of my all time favorite salads. It's filled with pepper crusted, perfectly seared, sushi grade tuna, caramelized pineapple, fresh avocado and gorgeous fresh greens! It's a perfect dinner, or anytime, salad!
---
For the Tuna
12 ounce

sushi grade fillet of fresh tuna

1/4 cup

rainbow peppercorns, crushed

1 teaspoon

toasted sesame oil

1 tablespoon

canola oil
For the Pineapple
1 tablespoon

plant based margarine

1

(20-ounce) can pineapple tidbits, drained

1/4 cup

brown sugar

1/8 teaspoon

salt
To Finish
5 ounces

mixed greens

1

large avocado, thinly sliced or

two

small

2

green onions thinly sliced

1 1/2 teaspoons

black sesame seeds

1 1/2 teaspoons

white sesame seeds
Brianna's Mandarin Ginger Dressing (optional)
---
Instructions
For the tuna
Brush the tuna with the toasted sesame oil on both sides.
Place the crushed peppercorns in a large dinner plate. Press the coated tuna into the peppercorns until completely covered on both sides.
Heat a tablespoon of canola oil in a large skillet. Cook the tuna for around 2 minutes on each side over medium/high heat. You should see the edges of the tuna close to the pan turning opaque, that is the time to flip the tuna.
After searing the tuna on both sides, set it aside to rest while cooking the pineapple. Do not clean the skillet.
For the pineapple
Place the plant based margarine in the skillet used to sear the tuna, and cook over medium heat until melted.
Add the drained pineapple tidbits, brown sugar and salt.
Sauté until the pineapple starts to brown and caramelize. Set Aside.
To Finish
Slice the tuna into thin slices against the grain. Set aside.
At this point you can plate the salad on individual plates or in a large salad bowl.
Place the mixed salad greens in a large bowl. Top with the caramelized pineapple, sliced tuna, sliced avocado, green onions, sesame seeds and optional dressing.
You can toss the salad or create a decorative pattern with the tuna, pineapple and avocado.
Serve cold.
---
Equipment
---
Notes
You can use two smaller tuna steaks if you like, just make sure not to overcook them.
You can use 1 tablespoon of tuxedo sesame seeds instead of separate black and white sesame seeds.
If you have fresh pineapple, you can dice it into small tidbits and follow the recipe for sautéing the pineapple.
Purchase the freshest, pinkest, fresh sushi grade tuna you can find.
Nutrition
Serving Size:
Calories:

173

Sugar:

8.6 g

Sodium:

79.4 mg

Fat:

8.4 g

Carbohydrates:

14.2 g

Protein:

11.9 g

Cholesterol:

16.6 mg
Keywords: Seared Tuna, Peppercorn Tuna, Tuna Salad, Pineapple, Sushi Grade Tuna, Avocado, Healthy Salad, Kosher Salad, Gluten Free, Kosher, Dairy Free, Meat Free
Recipe Card powered by
More Fabulous Fish Recipes
FOLLOW ME!
Don't forget to follow Kosher Everyday on Instagram @koshereveryday! and on Facebook You don't want to miss all the fun and interesting posts and reels that can be found nowhere else!
You can find reels showing how to make most of my recipes on Instagram!
Also, make sure to tag @koshereveryday when you make Kosher Everyday recipes! I LOVE to see your creations!!!
Please note that this post contains affiliate links. Thanks for your ongoing support!