Bina's Perfect Pumpkin Chocolate Chip Cookies
How did I come up with Bina's Perfect Pumpkin Chocolate Chip Cookies??? I didn't…Bina did!!!
Every Shabbat lunch we try to have young professionals or college age students who are currently living in Chicago and really appreciate a home cooked meal. We try to be a home away from home.
And while I do feed these "younuns", I also warn them that they are "Human Guinea Pigs" and will be eating the results of whatever recipes I created that week.
It's boatloads of fun.
I love getting their honest feedback and often modify recipes based upon their input.
It's a win/win situation
Note: "Human Guinea Pigs" should not to be confused with my dear pet guinea pigs, Jiggly and Patches who do not eat anything except hay, lettuce and pellets.
And then there's the purloining of recipes…like Bina's Perfect Pumpkin Chocolate Chip Cookies
Often our guests are super excited about the fact that I write Kosher Everyday. They're thrilled that they get to be real recipe testers! Frequently, they want to share their own fabulous recipes on this site. I make sure that I have complete, 100% permission to play with the recipe and post it here.
I won't use a recipe that I haven't been given the consent to use.
Around two weeks ago, our Dear Young (adorable, nice and smart) Bina told me about her family's favorite fall/winter cookie recipe Pumpkin Chocolate Chip Cookies. While her recipe wasn't gluten free, it was plant based which I found interesting.
She sent me the recipe with permission to play.
And I did!
Four Batches of Bina's Perfect Pumpkin Chocolate Chip Cookies later…
Immediately, I knew that I was going to have to make some modifications to the original recipe. Bina was ok with that. The first batch was going to be as close to the original recipe as possible and then I would make additional modifications as I deemed necessary.
Bina's Perfect Pumpkin Chocolate Chip Cookies – Batch #1
Bina's original recipe called for four cups of traditional glutenous flour, Crisco shortening and cinnamon. I tried to use as many of Bina's recipe's ingredients as possible.
The Flour and Shortening
It was a given that I was going to be using my favorite Bob's Red Mill gluten free flour blend, and I prefer to use plant based butters in my cookies rather than Crisco. I like the flavor and consistency better.
The first batch tasted "floury" where the gluten free flour overpowered the flavor of the pumpkin.
It wasn't 100% clear to me if the issue was completely the transition to gluten free flour or the plant based margarine. Some changes had to be made.
The Cinnamon
While the cinnamon in Bina's recipe tasted great, I felt that the cookies might benefit from a more "pumpkiny" seasonal spice, like pumpkin pie spice. That was going to be a substitution for the next batch.
Smushing Down the Cookies
I learned that the cookies don't naturally flatten like chocolate chip cookies. Unless you want balls of cookie (which you might), you have to smush down the cookies before they bake. I recommend using moistened vinyl gloves to flatten before the cookies bake.
Sometimes you learn the hard way that flattening the cookies with your bare hands midway during the baking process in the oven isn't the best idea…
Bina's Perfect Pumpkin Chocolate Chip Cookies – Batch #2
Picture Sharon's engineering side kicking herself for not using the scientific method.
In any event, when using the scientific method you are only supposed to change one variable (read:ingredient) at a time so you can determine if the modification really works. If you change more than one variable (read:ingredient) at a time you can't be sure which variable caused the resulting change in the final outcome.
I didn't follow the scientific method. I'm so disappointed in myself.
I changed two significant variables in the second batch of cookies: the quantity of flour, the types of sugar and the fat. Batch #2 had a reduced amount of flour and went back to Crisco, the goal being to see if my taste/texture issue would be resolved by the modification.
The Flour
The taste and texture of Batch #2 was definitely improved because the "floury" taste that was caused by the extra cup of gluten free flour was no longer present.
The Shortening
The consistency of the cookies didn't really change due to the Crisco, and I didn't like the slightly blander taste the Crisco gave.
The Spices
Changing the cinnamon to pumpkin pie spice was also a good move. The pumpkin flavor of the cookies became more pronounced as a result of the switch.
Something was still missing though.
Bina's Perfect Pumpkin Chocolate Chip Cookies – Batch #3
I had a lot of regret for not using the method that sings in my soul. Changing only one ingredient in Batch #3, the shortening, I was back to using my favorite scientific method! Using this method I could absolutely determine whether the Crisco or Plant Based Margarine was better in Bina's cookies.
I still wasn't sure if it was the flour or shortening the had changed the consistency so I made another batch of cookies using the plant based margarine. They were really good.
But still not perfect
I also wanted to give the cookies a little more robust flavor. Using the pumpkin pie spice helped but there still needed to be a little boost.
Bina's Perfect Pumpkin Chocolate Chip Cookies – Batch #4 (The Final Batch!)
The consistency of the cookies was better using the plant based margarine, but I still had one more change for the ultimate Pumpkin Chocolate Chip Cookies.
The Sugar
The original recipe called for two cups of granulated sugar. While sugar does effect the flavor and texture of cookies, granulated sugar doesn't really add any additional flavor except for sweetness. I swapped a cup of the granulated sugar for a cup of light brown sugar.
Light brown sugar contains molasses, which is what makes it brown. Using light brown sugar in the recipe gave the cookies a richer, deeper flavor that worked really well in the cookies.
(Sort of) Blindfold Taste Test Experiment of Bina's Perfect Pumpkin Chocolate Chip Cookies
For dessert this past Shabbat I place four tins of Bina's Perfect Pumpkin Chocolate Chip Cookies in front of my guests. I had them taste the cookies from each of the tins and give me their honest opinions.
Consistently, everyone agreed that while the first batch was delicious, it did taste floury and not as pumpkiny as they would like. I found that validating given that I hadn't prompted the responses.
Everyone loved all the cookies, but unanimously agreed that Batch #4 was the best!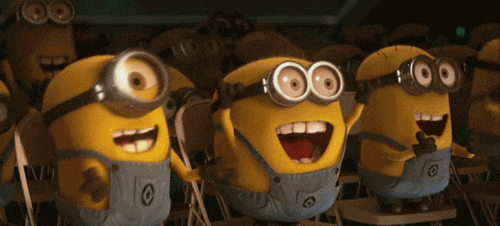 Sometimes you just get it right despite your best efforts.
Bina's Response
I sent Bina updates after every modification to the recipe, making sure she was ok with the changes. In the end I sent her a copy of the reel that is being posted on Instagram.
Here was her response:
[6:49 PM, 11/17/2022] Bina: WOOOOAH YOU MADE IT LOOK SO GOOD
[6:49 PM, 11/17/2022] Bina: My mom will love it
And that was the final endorsement I needed.
The Recipe for Bina's Perfect Pumpkin Chocolate Chip Cookies
Bina's Perfect Pumpkin Chocolate Chip Cookies are big, soft, pumkiny cookies. I used a slightly larger scoop to make bigger cookies. If you want to make smaller cookies, use a smaller, tablespoon size cookie scooper, but you'll end up with double the cookies. You can freeze the cookies in a single layer if you like, and you can also halve the recipe as well.
Print
Bina's Perfect Pumpkin Chocolate Chip Cookies – GF, Vegan
Author:

Prep Time:

10 minutes

Cook Time:

15 minutes

Total Time:

25 minutes

Yield:

34

Large Cookies

1

x

Category:

Dessert

Method:

Baking

Cuisine:

Gluten Free

Diet:

Kosher
---
Description
Bina's Perfect Pumpkin Chocolate Chip Cookies are incredibly pumpkiny, soft and chewy on the inside, infused with fragrant pumpkin spice and loaded with rich chocolate chips. They're the ultimate gluten free, plant based pumpkin cookies. Bina's Perfect Pumpkin Chocolate Chip Cookies are perfect!
---
1

(15 ounce) can pure pumpkin puree

1

cup

plant based margarine

2 teaspoons

pure vanilla extract

1

cup

granulated sugar

1

cup

light brown sugar

3

cups

Gluten Free Flour Blend with xanthan gum

2 teaspoons

baking soda

2 teaspoons

pumpkin pie spice

12

ounces

chocolate chips
---
Instructions
Preheat oven to 375°F.
Line three large cookie sheets with parchment or silicone baking mats. Set aside.
In a large mixing bowl, using the whisk attachment cream together the pumpkin puree, the margarine, vanilla extract, granulated sugar and brown sugar until completely blended.
Switch to the paddle attachment and blend in the flour, baking soda and pumpkin pie spice until combined.
Stir in the chocolate chips.
Using a large cookie scoop, scoop out 8-12 cookies on each baking sheet.
Flatten each cookie slightly. I recommend wearing gloves and dampening your hands before smushing down each cookie.
Bake for 15-16 minutes until lightly browned. I rotate the pans at around the 10 minute mark.
Remove from the oven and allow to cool
---
Equipment
---
Notes
I baked all my cookies at one time, on three different racks, using convection mode on my oven. I lowered the temperature to 350°F because I was using convection mode.
You can make these cookies smaller, using a smaller cookie scoop. This will make almost double the amount of cookies.
You can halve the recipe if desired.
I used vinyl gloves and moistened them before flattening the cookies. When the cookie dough started to stick to the gloves, I moistened them again.
I was able to fit 12 cookies on a pan by doing a 2/3/2/3/2 pattern on the baking sheet. You can put less on your sheets if that's how they fit. Do not overcrowd or they will blend together and not bake well.
Nutrition
Serving Size:

1 cookie

Calories:

193

Sugar:

17.7 g

Sodium:

128.2 mg

Fat:

8.1 g

Saturated Fat:

4.2 g

Carbohydrates:

29.8 g

Fiber:

1.4 g

Protein:

1.6 g

Cholesterol:

0 mg
Keywords: Pumpkin Cookies, Gluten Free, Plant Based, Dairy Free, Nut Free, Meat Free, Vegan, Pareve, Pumpkin Recipe
Recipe Card powered by
Here's the Instagram Reel Bina Watched
View this post on Instagram
Thanksgiving Pumkiny Recipes and More
CHECK OUT THE KOSHER EVERYDAY AMAZON INFLUENCER STOREFRONT!
I'm excited to announce the launch of my brand, spankin' new, Amazon Influencer storefront. The purpose of this store is to share with you all of my favorite tools, ingredients and accessories that I use on Kosher Everyday. If there's something you'd like to see please let me know and I'll make sure to add it. I'm updating the storefront all the time.
You can find all my Cookware and Bakeware including ones like the Traditional Blue Speckled Roaster!
I've even made a Thanksgiving Essentials page to help with your Thanksgiving prep. Make sure to check it out!
I've put together a complete Gluten Free Challah Storefront with everything you need to make fabulous Gluten Free Challah!
Additionally there is a Small Appliance Storefront with many awesome small appliances that I recommend for your kitchen…even if you have a small space!
I'd love to hear what you think!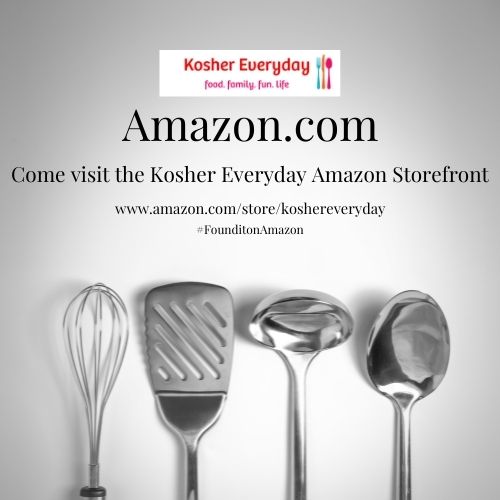 FOLLOW ME!
Don't forget to follow Kosher Everyday on Instagram @koshereveryday! and on Facebook You don't want to miss all the fun and interesting posts and reels that can be found nowhere else!
You can find reels showing how to make most of my recipes on Instagram!
Also, make sure to tag @koshereveryday when you make Kosher Everyday recipes! I LOVE to see your creations!!!
Please note that this post contains affiliate links. Thanks for your ongoing support!