Mini Pumpkin Mousse Cheesecakes are just so…seasonal!
Pumpkins pumpkins 𝘦𝘷𝘦𝘳𝘺𝘸𝘩𝘦𝘳𝘦! Is it a huge surprise that today is #NationalPumpkinDay?!!! Seasonal pumpkin desserts are popping up everywhere, like fabulous Mini Pumpkin Mousse Cheesecakes!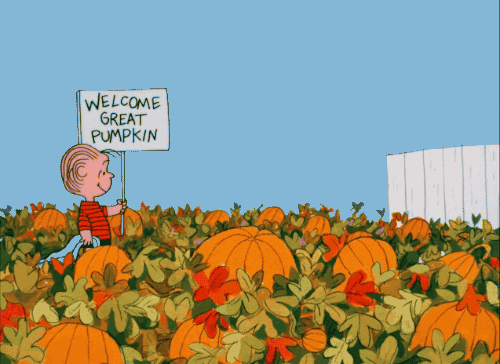 For clarity's sake…I'm talking about pie pumpkins. Not the ones that sit in front of stores and the spooky ones on lawns this time of year.
Now, you can make any of the Easy Shmeasy Pumpkin Pies – especially from my awesome cookbook "Shabbos Under Pressure", which uses fresh pie pumpkins in the recipe.
But we want something new this year.
Something not too complicated.
Something with that "wow" factor.
But…
Life is not only about pumpkins. Let's talk about…the weather.
The weather outside, here in Chicago, is fall-like. It's rainy, and gloomy, and the temperature outside is that weird temperature that's not cold or hot or warm.
It's weird.
I love it.
The Optimistic Garden is starting to rest, and I'm shnuggled in a sweatshirt under a blanket while writing this post. It's cozy. And it suits my mood.
The 100 year old trees in the neighborhood are turning color with bursts of yellow and orange.
It's wonderful.
I don't want to move from this spot.
Now…Back to pumpkins
And Mini Pumpkin Mousse Cheesecakes…
What I love about Mini Pumpkin Mousse Cheesecakes is that they taste like the season. They're rich with seasonal pumpkin pie spices and fall pumpkin flavor.
They're wonderful.
I can eat them while not moving from my spot looking out the window at the fall trees.
I love it.
Additionally, no-bake Mini Pumpkin Mousse Cheesecakes look fancy, but are fairly simple to make and are incredibly rich, delicious and pumpkiny!
I used gluten free vanilla wafers as the crazy easy cake crust, then whipped up the filling in no time flat. If you're so inclined, you can even make one large, dramatic Pumpkin Mousse Cheesecake to wow your friends and family! Pumpkin Mousse Cheesecake is the perfect fall dessert. You can even whip one up and bring it as a hostess gift for Thanksgiving.
The Recipe
I also love this recipe because it's so adaptable. You can make these as fancier minis or as a large cake. You can also place the cookie on the bottom of a disposable muffin/pastry cup or a fancier mini mousse cup then pipe the filling in – completely skipping the fancy mini cheesecake mold.
And…as scandalous as it might sound, you can even skip the cookie bottom (gasp!) and just pipe the incredible pumpkin mousse into mousse cups.
So adaptable!
If you choose to use the mini cheesecake molds, just be cautious removing the Mini Pumpkin Mousse Cheesecakes from the molds…
Just saying…
Print
Mini Pumpkin Mousse Cheesecakes
Author:

Prep Time:

30 minutes

Refrigeration:

60 minutes

Cook Time:

5 minutes

Total Time:

95 minutes

Yield:

18

Mini Cheesecakes

1

x

Category:

Dessert

Method:

No Bake

Cuisine:

Gluten Free

Diet:

Kosher
---
For the Pumpkin Puree
1

(15-ounce) can pure pumpkin puree

1

(3-ounce) envelope clear, flavor free gelatin (I used the sugar free)

1/4 cup

granulated sugar

1/8 teaspoon

kosher salt

2 1/2 teaspoons

pumpkin pie spice
For the Cheesecake Mousse
1

(8-ounce) container plant based cream cheese

1/4 cup

granulated sugar

1 1/2 cups

plant based heavy whipping cream
To Finish
18

round vanilla wafer cookies (glu

ten

free)
---
Instructions
For the Pumpkin Puree
In a small pot combine the pumpkin puree, clear gelatin, granulated sugar, salt and pumpkin pie spice. Cook over medium heat until the mixture is hot to the touch and all the ingredients are blended. The sugar and gelatin should be completely dissolved.
Set aside 1/4 cup of the pumpkin mixture in a small bowl or measuring cup.
Allow the pumpkin mixutre to cool.
For the Cheesecake Mousse
Place the cream cheese and sugar in the bowl of a mixer. Whisk together until smooth. If you only have one mixing bowl, transfer the cream cheese mixture to another bowl.
In a clean mixing bowl, whip the heavy cream until stiff peak form.
Fold the cream cheese mixture into the heavy cream.
To Finish
Fold all of the pumpkin puree, except for the reserved 1/4 cup, into the mousse.
Place a vanilla wafer cookie, rounded side up, into the base of a mini cheesecake mold. Repeat until all the molds contain a wafer cookie.
Using a large piping bag, Ziplock with a hole in the corner, or an ice cream scoop, pipe the Pumpkin Cheesecake Mousse over the cookies. Smooth the tops of the cakes with an offset spatula.
Refrigerate the cakes for at least one hour.
Carefully unmold the mini cheesecakes using an offset spatula to assist in removing them from the molds.
Place a (104 petal) tip onto a piping bag. Spoon the reserved 1/4 pumpkin puree into the bag. Pipe rosettes onto the tops of the mini cheesecakes. You can also just spoon a small amount onto the tops of each cake as well.
Refrigerate before serving to set.
---
Equipment
---
Notes
You can make this recipe as a single 8-inch Pumpkin Mousse Cheesecake. Using a food processor, grind the entire package of cookies until they turn into crumbs. Add 2-3 tablespoons of melted plant based margarine to the crumbs. Press the crumb mixture onto the bottom of an 8-inch springform pan. Continue with the remainder of the recipe instructions. Spread the Pumpkin Cheesecake Mousse over the crust. Refrigerate for at least 3 hours before unmolding and serving. Top with the reserved 1/4 cup pumpkin puree and additional whipped plant based heavy whipped cream.
You can also make these mini cheesecakes in small cupcake cups, or plastic mousse cups.
You can use any type of plant based heavy whipping cream. I have seen coconut based heavy whipping cream, but I haven't tried it to recommend it.
If you are neither plant based or gluten free, fee free to use dairy products or glutenous vanilla wafer cookies in the recipe.
Nutrition
Serving Size:
Calories:

127

Sugar:

8.3 g

Sodium:

68.1 mg

Fat:

8.7 g

Carbohydrates:

11.3 g

Protein:

1.8 g

Cholesterol:

24.1 mg
Keywords: Pumpkin, Pumpkin Cheesecake, No Bake Cheesecake, Vegetarian, Gluten Free, Dairy Free, Pumpkin Cake, Pumpkin Dessert, Pumpkin Mousse
Recipe Card powered by
More Pumpkin Recipes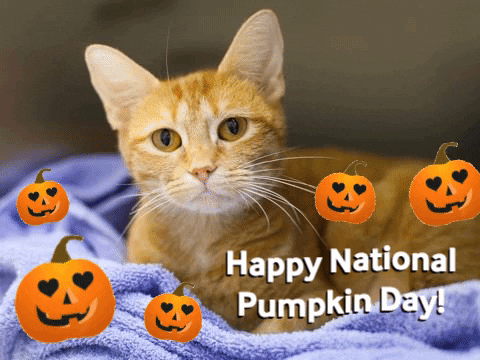 FOLLOW ME!
Don't forget to follow Kosher Everyday on Instagram @koshereveryday! and on Facebook You don't want to miss all the fun and interesting posts and reels that can be found nowhere else!
You can find reels showing how to make most of my recipes on Instagram!
Also, make sure to tag @koshereveryday when you make Kosher Everyday recipes! I LOVE to see your creations!!!
Please note that this post contains affiliate links. Thanks for your ongoing support!