The problem is real.
For those of us that don't eat dairy, finding substitutions on Passover is a real problem.
When you don't eat gluten or dairy, what are you supposed to eat on Passover besides vegetables!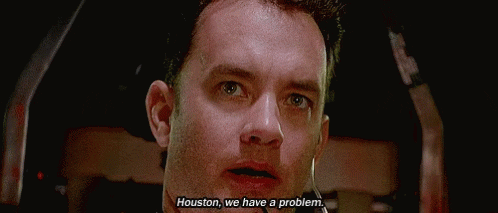 As you all know by now, a few years ago I published my viral "I Can't Believe These are Passover Bagels" recipe. It was a huge hit and gave the masses something to eat besides matzoh on Passover.
However…
If you've lactose intolerant/vegan/vegetarian/fleishig what are you supposed to put on the bagel??!!!
Like I said…
The problem is real.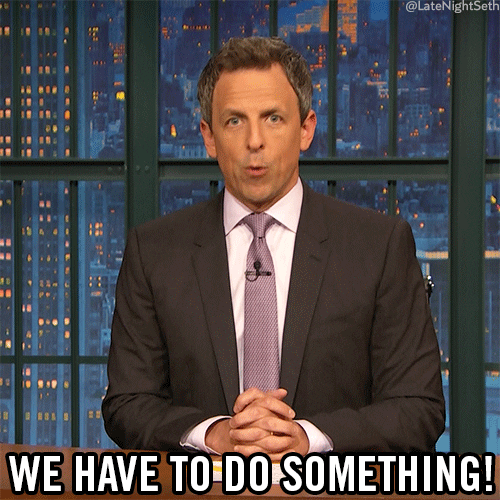 So…I did some research. I looked at the vegan cream cheeses that I eat on nearly a daily basis, Kite Hill being my absolute favorite, and examined the ingredients.
Almonds.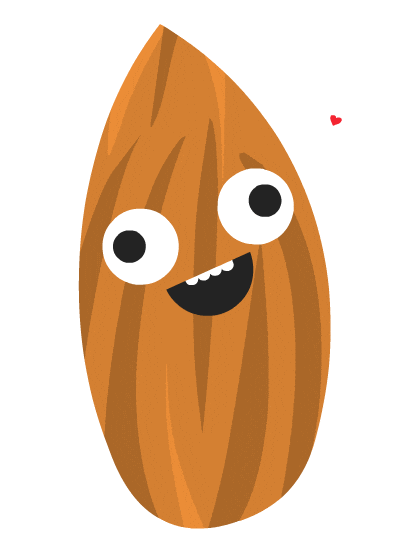 Hmmmm….
What if I tried to make an almond based cream cheese from scratch? How would it turn out? I expanded my investigation to include online recipes and determined that making almond cream cheese from scratch wasn't as hard as I thought it was going to be. In fact, the recipe contains just four ingredients.
Four.
While the recipe does take some planning, as you have to soak the almonds overnight, it's incredibly simple to make.
Shockingly simple.
My only advice is to make sure to blend the almonds very very well, either in a blender or food processor. If you don't you won't have the extreme smooth cream cheese texture. It will still be delicious…just not super smooth.
Here's the recipe!Recipe Card
Print
Almond Cream Cheese
Author:

Prep Time:

1440

Cook Time:

10

Total Time:

24 hours 10 minutes

Yield:

2

1

x
---
Description
You really won't believe how smooth and creamy this Almond Cream Cheese is. It really tastes like the real thing!
---
2 cups

blanched slivered almonds
juice of

1/2

large lemon or

1

small lemon

1/2 teaspoon

kosher salt
water to cover almonds – 1/2 cup liquid reserved after soak
---
Instructions
Place almonds in a large bowl. Cover with water. Allow the almonds to soak for 24 hours.
Drain the almonds, RESERVE THE LIQUID.
Place the drained almonds in the bowl of a food processor or blender. Grind until very smooth, adding the 1/2 cup reserved soaking liquid a little at a time.
Add the lemon juice and kosher salt, then pulse to combine.
Store in an airtight container in the refrigerator.
---
Notes
You can add your favorite mix-ins such as chives, dried veggies or smoked salmon.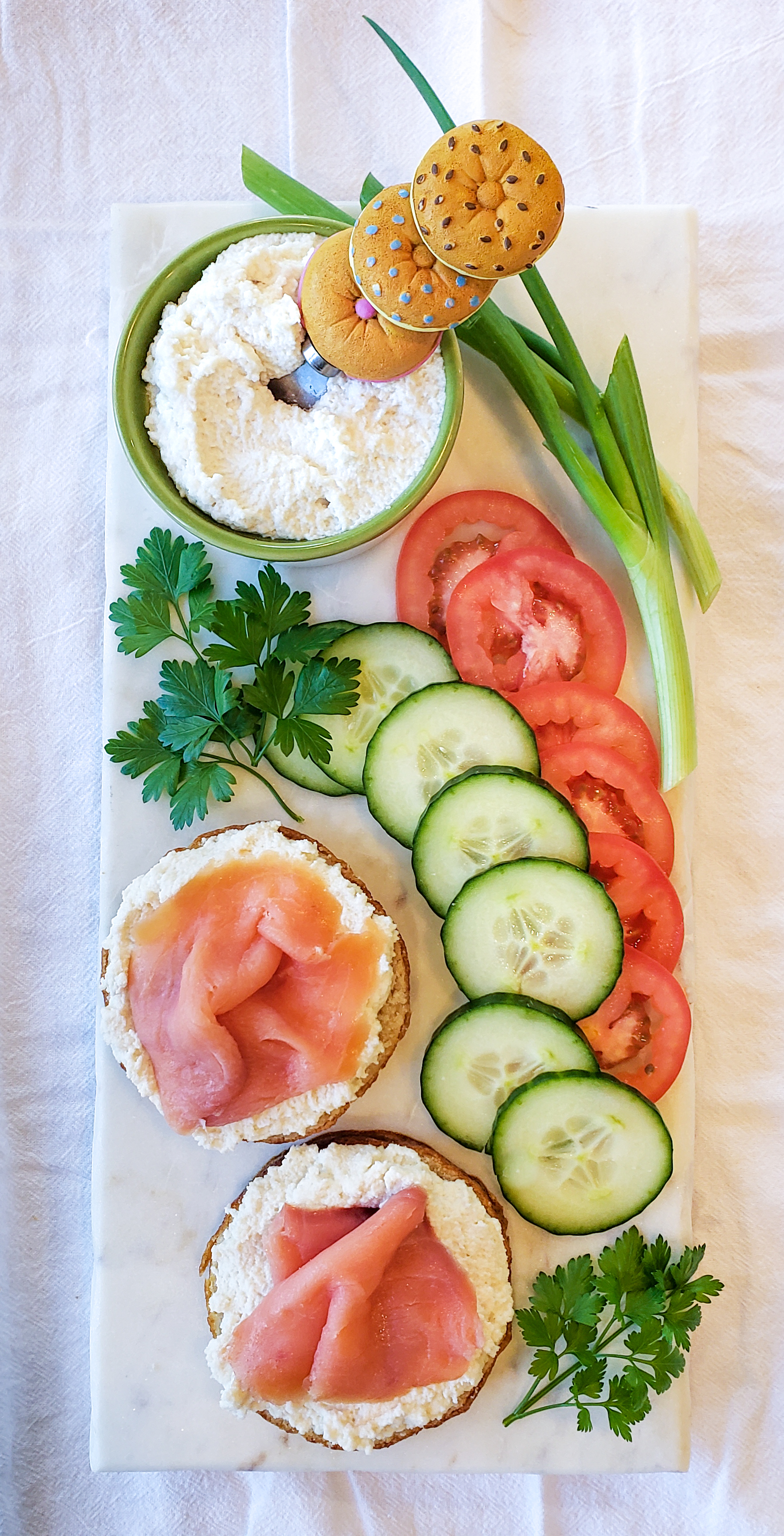 Here's the "I Can't Believe They're Passover Bagels" that are all the rage!
Stay tuned for this made from the above Almond Cream Cheese!
Please let me know what your favorite Passover foods are. I'd love to hear from you!
I'm sure you're looking for Passover recipes…
Here are a ton! Click on the image!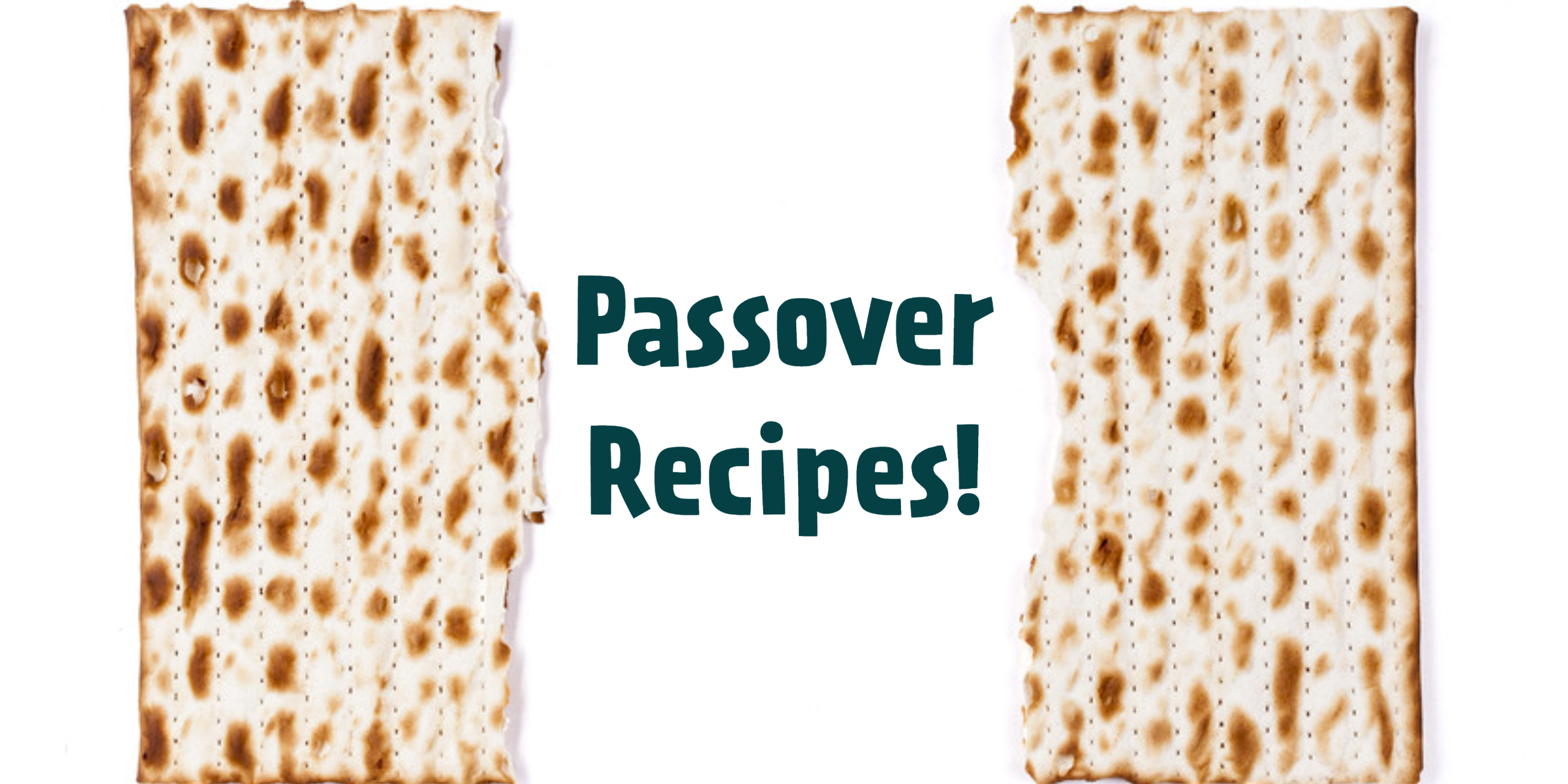 FYI: I'm here to help make it way easier for you and reduce your pressure with my book "Shabbos Under Pressure". I've found that using my electric pressure cooker to prepare for Passover, makes the cooking way easier and more efficient. For example, instead of cooking a huge pot of chicken soup on the stove for three hours, taking up valuable space on my stovetop, I can make even better soup in just an hour/hour and a half in my Instant Pot. I've even put together a Shabbos Under Pressure Passover Recipe Guide to help you convert the recipes in the book to Passover friendly recipes. If you don't already have "Shabbos Under Pressure" now would be a great time to order it to ensure that you receive it with enough time to plan and cook your Passover meals.
You can order it here: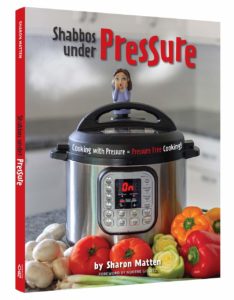 Here's the Passover Under Pressure – The Shabbos Under Pressure Passover Guide: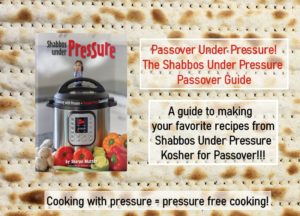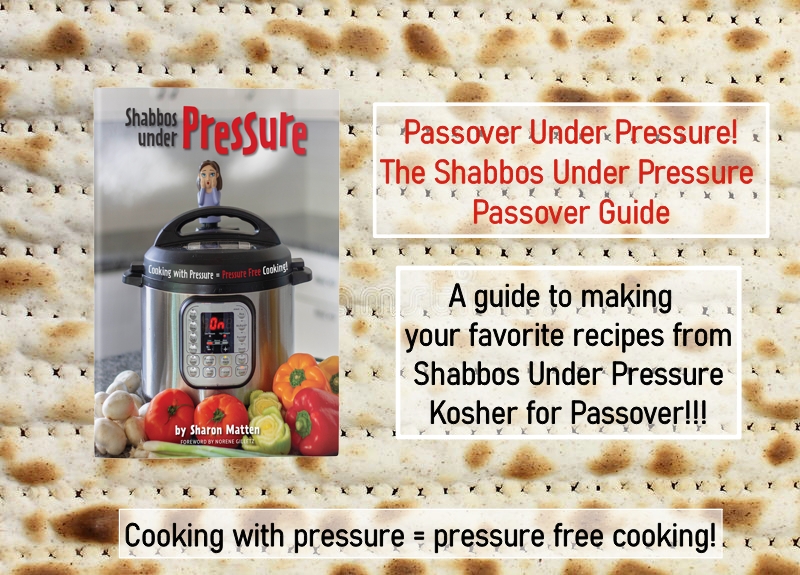 Make sure to follow Kosher Everyday on Facebook and Instagram so you don't miss the latest and greatest Passover recipes and fun from Kosher Everyday!