Broccoli Noodle Kugel
Many years ago, when Mishpacha Magazine was first publishing their "Kosher Inspired" recipe addition to the magazine, I was hired to try some Passover products and write recipe(s) for them. One of the recipes I published was Broccoli Noodle Kugel.
Here's the original photo:
The website for the recipes has now been taken over by Kosher.com, and you can find my original recipe here.
Updating the Passover Broccoli Noodle Kugel recipe
While I still have the wicker Pyrex dish holder, and still use it frequently on Shabbat, I've updated the kugel that's inside.
Now, it's not hard to find Passover noodles in larger bags, 12-ounce vs 9-ounce. I like a little bigger kugel. You can serve it at one meal and have leftovers for another.
If you don't need a 9-inch x 13-inch kugel, you can always make two smaller ones. The Broccoli Noodle Kugel freezes well.
I even made a bunch of mini/individual sized kugels in little decorative pans, so everyone can have their own. They're super cute.
And some things about the Broccoli Noodle Kugel stay the same
The process for making the Passover noodles is still the same.
DON'T OVERCOOK THE NOODLES.
RINSE THE NOODLES AFTER COOKING.
Don't overcook the noodles
With everyday, non-Passover noodles, you can frequently overcook them and it doesn't make that much of a difference. That's not how it works with Passover noodles.
DON'T OVERCOOK THE NOODLES.
Passover noodles are made with starches. If you overcook them you'll end up with a big, gloppy mess.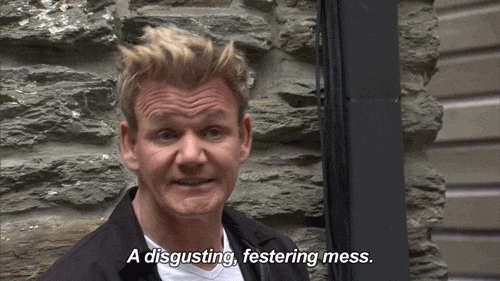 DON'T OVERCOOK THE NOODLES.
It's best to actually undercook them. You want them to be just soft, not completely cooked through. They'll cook more in the oven.
Rinse the noodles after cooking
Here's something that the Food Network chefs would pass out if they heard me saying.
RINSE THE NOODLES AFTER COOKING!
These are not your normal noodles. Again, they are starch based and will have a lot of starchiness and stickiness after cooking. In this case it's important to
RINSE THE NOODLES AFTER COOKING.
Unless you somehow find a brand of Passover noodles that comes out perfectly without rinsing (please let me know if you do!).
RINSE THE NOODLES AFTER COOKING.
I think my point is made.
Broccoli Noodle Kugel is still super simple to make
For whatever reason, Broccoli Noodle Kugel is a HUGE hit on Passover. If I make it during the year, it's not nearly as popular. This works out for the average, incredibly busy and overwhelmed person preparing for Passover.
Because…Broccoli Noodle Kugel is super simple to make.
Basically, you boil and rinse the noodles. Add defrosted frozen broccoli cuts and a few other ingredients. Mix it up. Pour it into a pan and bake it.
Whew. I'm beat.
NOT!

Passover Broccoli Noodle Kugel is also great for the day preceding the first Seder, when you can't eat matzoh and you can't eat chametz. Since this is a non-gebroks recipe, a.k.a no matzoh meal, it's an awesome noshing food for when getting ready for the Seder. Kids love it, so when they pull on you asking "WHAT CAN I EAT! I'M HUNGRY!!!" You can pass them the kugel and tell them to "Have at it!"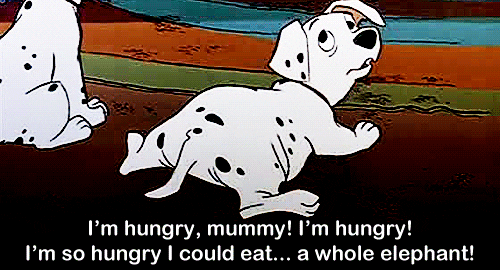 Passover Broccoli Noodle Kugel Recipe
I really like the size of the updated version of this recipe. You can still make the smaller one if you like…up to you.
Print
Passover Broccoli Noodle Kugel
Author:

Prep Time:

10 minutes

Cook Time:

40 minutes

Total Time:

50 minutes

Yield:

1

9x13 kugel

1

x

Category:

Passover

Method:

Baking

Cuisine:

Gluten Free

Diet:

Kosher
---
Description
What's especially great about this kugel recipe is that there are only a few ingredients, it's quick to make, and it tastes like a kugel you would make during the year …no need to suffer with sub-par (gluten-free!) food on Pesach!
---
oil or spray for greasing pan

1

(12-ounce) bag wide Passover noodles

4

large eggs

1/2

cup

mayonnaise

16

–

ounces

broccoli cuts, defrosted

3 tablespoons

onion soup mix

2 tablespoons

safflower, avocado or extra virgin olive oil
dried onion for garnish, optional
---
Instructions
Preheat oven to 350°F.
Grease a 9×13-inch casserole dish. Set aside.
Bring a large 6-8 quart pot of water to a boil over high heat. Add the noodles then stir to separate.
Return the water to a boil, then reduce the temperature to low.
Cook the noodles until just soft, usually around 2 minutes less than package directions. You may need to remove a noodle or two from the pot and taste it to check for doneness.
Drain and rinse the noodles. Transfer to a large bowl or the original pot.
Stir in the eggs, mayonnaise, broccoli, onion soup mix and oil. Make sure all the ingredients are evenly distributed.
Spoon the noodle mixture into the prepared baking pan. Sprinkle with dried onion if desired.
Bake for 30 minutes until golden brown.
Cut into squares and serve.
---
---
Notes
Different brands of noodles cook differently. It's essential to test the noodles periodically to check for doneness.
I try not to use cottonseed oil during the year. Keep in mind that most Kosher for Passover mayo contains cottonseed oil. I've punted. I have made my own mayo, but for the amount I use during the Holiday, I'm ok with using pre-made mayonnaise.
I buy spray bottles at the dollar store and fill them with my favorite oils instead of buying expensive one time use cannisters. You can also buy nicer ones (which I have as well) to refill. They're a much more economical way to go, and I re-use them every year. I posted a few below.
Nutrition
Serving Size:
Calories:

171

Sugar:

1.1 g

Sodium:

182.4 mg

Fat:

8.6 g

Saturated Fat:

1.5 g

Carbohydrates:

18.4 g

Fiber:

1.6 g

Protein:

5.3 g

Cholesterol:

49.4 mg
Keywords: Broccoli Kugel, Passover, Pesach, Passover recipe, Noodle Kugel, Kosher, gluten free, non-gebroks, dairy free
Recipe Card powered by
HERE'S A LINK TO MORE PASSOVER RECIPES!
MAKE SURE TO CHECK OUT MY "I CAN'T BELIEVE THEY'RE PASSOVER BAGELS"!!
PASSOVER IDEA LIST ON AMAZON
I also put a Passover Idea List on Amazon.
These are item's I recommend to help make your Passover even more wonderful.
FOLLOW ME!
Don't forget to follow Kosher Everyday on Instagram @koshereveryday! and on Facebook You don't want to miss all the fun and interesting posts and reels that can be found nowhere else!
You can find reels showing how to make most of my recipes on Instagram!
Also, make sure to tag @koshereveryday when you make Kosher Everyday recipes! I LOVE to see your creations!!!
Please note that this post contains affiliate links. Thanks for your ongoing support!