The birth of Fried Mac and Cheese Balls
It all began with a trip to Trader Joe's.
We all know that a trip to Trader Joe's is basically an adventure in grocery shopping. For someone with grocery shopping ADHD its paradise. Almost as good as Homegoods.
I was making a slow run through Trader Joe's and I noticed, prominently displayed in the freezer section, Fried Mac and Cheese Bites. I was intrigued. It was obvious that they weren't certified Kosher, but for a culinary MacGyver it was a challenge too good to pass up.
Kosher and Dairy Free Fried Mac and Cheese Balls
The Trader Joe's variety looked incredible. Cheesy, crispy pure deliciousness. I assumed that they were "bite" sized as I wasn't going to purchase them being not kosher and all.
My challenge was to make them Kosher, gluten and dairy free. My brain for some reason didn't register that frying them wasn't going to be so great for my digestive issues, but I think it was probably subliminally telling me to go for it anyway.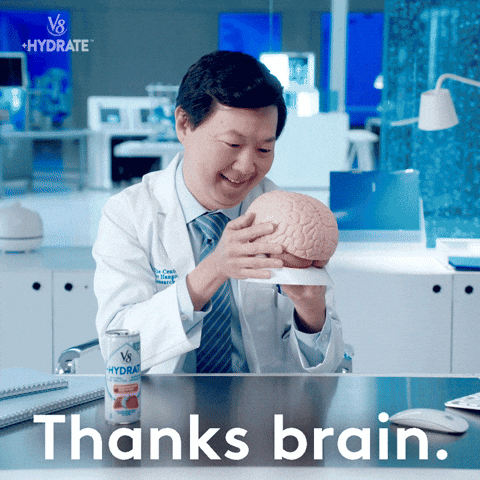 So…I decided to use my brain for good and did some research.
Figuring out the ingredients
I checked out my usual sources; the back of the Trader Joe's box, the internet, cookbooks, the recipe catalog in my brain. I came to the following conclusions:
A sturdy, non-starchy macaroni needed to be used. Nothing with chickpeas or beans or peas. I picked the tried and true Barilla Gluten Free Elbow Macaroni. It was perfect. Not starchy and didn't even need rinsing and some gluten free pasta often does.

The recipe needed to start with a roux. A roux, according to Wikipedia a roux is is flour and fat cooked together and used to thicken sauces. I had no problem using Country Crock Vegan butter, Bob's Red Mill 1:1 flour and almond milk to make the roux.
Generally there is a lot of vegan cheese in my fridge. I had some Daiya mixed mozzarella and cheddar and that brand does a great job melting when you want it to.

The recipe needed some creaminess. I normally use Kite Hill vegan cream cheese, however I happened to have some Tofutti brand in the fridge, so I added that to the recipe to give the balls that creamy mac and cheese center.

This recipe was going to take a long time to prepare. While there wasn't a lot of hands on prep time, there was going to be a lot of refrigerating and freezing taking place to have the Mac and Cheese balls hold their shape.

In order for the coating to be extra super delicious but still remain vegan, I added some nutritional (cheesy tasting) yeast.

These babies weren't going to be mini bites. They were going to be a size that you could pick up and take a few bites out of. Otherwise there was going to be a lot of fried coating and not a lot of filling. It turned out to be a good choice.

They needed to be fried. In order to get the fabulous crispy, crunchy indulgent crust they had to be fried. Preferably in peanut oil for it's high smoke point. Now I know I'm going to get a lot of questions about baking them. You can probably spray them with nonstick spray and bake them but they won't be the same!
Fried Mac and Cheese Ball Perfection
I have to admit I was supremely freaked out by how incredible the Fried Mac and Cheese Balls were.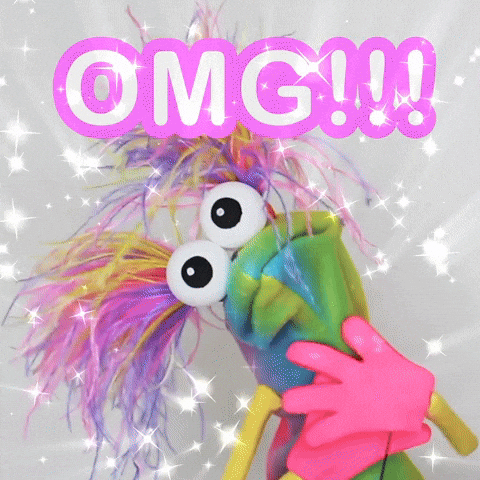 They were the perfect crispiness on the outside. The heavenly creaminess on the inside. Just the right flavoring…not to cheddary…not to mozzarellaey.
I ate two fresh off the cooling rack (Ok…it was more like three…but whose counting? And I'm totally not counting the one that broke while taking it out of the oil. We all know broken pieces don't count. Just saying.) and they were mighty tasty.
Dear Husband revealed in a later conversation, that he had eaten TEN!
You simply could not tell they were Gluten Free and Vegan
Out of a need for self preservation, we sent the remaining Fried Mac and Cheese balls to Dear Son, Dear Daughter in Law and Dear Daughter in Law's Sister (who was completely crushing on them).
Dear Son has a vegan/gluten free radar, and he couldn't tell at all. We won't mention that he was a little annoyed by that fact. Let's just keep it between us.
The recipe for Fried Mac and Cheese Balls
Print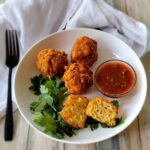 Fried Mac and Cheese Balls – Gluten Free & Dairy Free
Author:

Prep Time:

30 minutes

Refrigeration/Freezing Time:

4 hours

Cook Time:

30 minutes

Total Time:

5 hours

Yield:

32

balls

1

x

Category:

Main Dish

Method:

Frying

Cuisine:

Plant Based

Diet:

Kosher
---
Description
These Gluten Free and Vegan Mac and Cheese Balls are SO creamy, SO crispy and SO amazingly good! Worth all the time it takes to make them!
---
16 ounces

cooked macaroni, gluten free (I like Barilla)
For the roux
2 tablespoons

vegan margarine (I use Fleishmann's or Country Crock sticks)

2 tablespoons

flour, gluten free

1 1/2 cups

almond milk
For the cheesy part
2

(7-8 ounce) bags shredded cheddar mozzarella blend cheese, vegan

8 ounces

cream cheese, vegan

1/2 teaspoon

chili powder

1 teaspoon

dehydrated green onions/chives

1/2 teaspoon

freshly ground black pepper

1/2 teaspoon

kosher salt
For the Crispy Coating
2 cups

gluten free bread crumbs

2 tablespoons

nutritional yeast
For the Egg Wash
1/2 cup

vegan egg substitute (like JUST Egg)

1/4 cup

almond milk
To Finish
Peanut oil for frying
Marinara or Salsa for dipping
---
Instructions
For the Roux
In a medium sized saucepan, melt the margarine over medium/low heat.
Add the flour all at once and stir until completely combined. Cook for another 30 seconds.
Slowly add the almond milk, whisking constantly, until the flour is completely blended with no lumps, and the mixture starts to thicken.
For the Cheesy Part
Whisk in the cream cheese then the cheddar/mozzarella. Stir until completely blended.
Blend in the chili powder, dried chives, black pepper and salt.
Stir in the cooked macaroni, and toss until completely blended.
Spread the macaroni mixture into a 9×13 inch casserole.
Refrigerate for at least two hours.
To make the Macaroni Balls
Line a baking sheet with parchment or aluminum foil.
Remove the macaroni from the refrigerator. Using an ice cream scoop, scoop out macaroni mixture. Roll into a ball and place on the prepared baking sheet.
Repeat with the remaining macaroni mixture.
Freeze the Macaroni Balls for at least 2 hours until firm.
For the Crispy Coating
In a shallow casserole, combine the bread crumbs and nutritional yeast. Set aside.
For the Egg Wash
In a medium bowl or large measuring glass, whisk together the egg replacer and almond milk.
To Finish
Pour the peanut oil around 4-inches deep. Heat over medium heat until it reaches around 350 degrees F.
Place a large wire rack over an additional baking sheet. Set aside.
Remove the Mac and Cheese Balls from the freezer.
Coat a macaroni ball in the egg wash, shaking off the excess, then roll in the crispy coating.
Repeat with the remaining macaroni balls.
Drop several coated balls into the hot oil. Allow to brown on one side, then turn to brown on the second.
Remove the Fried Mac and Cheese Balls from the hot oil and place on the prepared wire cooling rack.
Repeat with the remaining Mac and Cheese Balls.
Serve hot with marinara sauce or salsa.
---
Equipment
---
Notes
I used a cheddar/mozzarella blend. You could also use one bag shredded vegan cheddar cheese plus one bag vegan shredded mozzarella.
I like to fry these in peanut oil because of the high smoke point. You can also use avocado oil if you can't use peanut oil
You can freeze these after making them. Warm in a toaster oven or conventional oven uncovered.
I find using vinyl gloves works best when rolling the refrigerated balls.
If you aren't gluten free, dairy free, or vegan you can use traditional ingredients! I promise not to tell 😉
Nutrition
Serving Size:

1 Fried Mac and Cheese Ball

Calories:

189

Sugar:

0.9 g

Sodium:

190.9 mg

Fat:

8.4 g

Carbohydrates:

23.3 g

Protein:

5 g

Cholesterol:

20.3 mg
Keywords: Gluten Free, Vegan, Kosher, Mac and Cheese Balls, Mac and Cheese Bites
Recipe Card powered by
Looking for some more family friendly recipes…
It can be hard in the summer with everyone around, wanting attention to give them fun, family friendly dishes. Here are a few of my favorites!
Follow me!
Don't forget to follow Kosher Everyday on Instagram @koshereveryday! You don't want to miss all the fun and interesting posts and reels that can be found nowhere else!
Please note that this post contains affiliate links. Thanks for your ongoing support!