Sometimes you just get it right.
This, is one of those times.
I really struggled with an introduction to this post. I wanted to be able to write about how surprised I was by how well this recipe turned out. I wanted to tell you how excited I am by how versatile this recipe is. I wanted to tell you stories like I always do. It's hard because of how BIG this is. How helpful for quick morning prep, and quick dinners. I struggled.
That's all.
So…
As you know by now, I'm a GFE (Gluten Free Eater). When I post recipes here, I try to make them appropriate for the GFE's and the glutenous eating readers. It's a cool challenge. Many recipes that I wrote before I became a GFE are not gluten free eater friendly, and I work to update them so that they can be used by all my readers.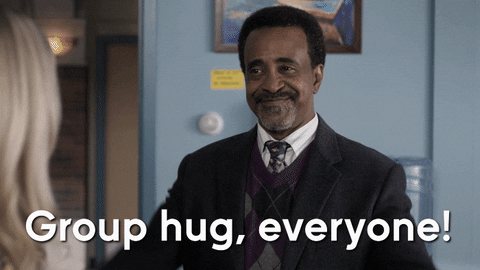 Way back in September of 2011 I developed the Homemade Pancake Mix – The Back to School Recipe. The idea was to create a recipe for a "do it yourself" pancake mix that was made with your own wholesome ingredients. I developed the recipe to be super easy and fast. The resulting pancake mix made speedy, delicious morning breakfast pancakes for your family.
Here is where it gets really, really good.
I've updated the recipe for GFE's and IT'S EVEN BETTER!
The revised gluten free pancakes are amazing.
Amazing.
There are wholesome oat flour and oats in this recipe, and now you can add your own egg rather than having it in the mix. The egg decision was based upon actual reader polling! Thank you!!
These pancakes are also pretty healthy. They have around 2 ½ grams of protein per pancake!
The mix is probably the easiest thing you've ever made, with the exception of boiling water.
Really.
You can add your own mix-ins to give the pancakes an upgrade.
And then…
I tried something completely radical.
I wondered, what would happen if I used the mix as a baking mix…something like Bisquick, but gluten free and way healthier. I was blown away by how well it worked. I honestly didn't expect it!
First, I tried a single portion in my little Dash grill thing. I added diced red pepper, dehydrated spinach and a bunch of other stuff. It was so good.
Then, I took a leap and made a whole casserole for dinner using the mix. I was freaking out by how DELICIOUS it was. I could have eaten the whole pan and was thankful for my family from saving me from that fate.
Crazy, man.
I'm just going to post enough pictures to tempt and excite you. You MUST TRY THIS RECIPE YOURSELF.
IT'S. THAT. GOOD.
Print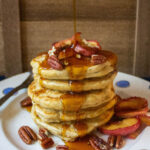 Super Easy Homemade Gluten Free Pancake Mix
Author:

Prep Time:

5

Cook Time:

30

Total Time:

35 minutes

Yield:

32

1

x
---
Description
This recipe for Super Easy Homemade Gluten Free Pancake Mix is SO simple to make. Just mix a few easily accessible ingredients in a bowl and then you can store them in an airtight container to use one cup at a time.
There are wholesome oat flour and oats in this recipe, and you can add your own egg or egg substitute based upon your preference.
The resulting pancakes are pretty healthy. They have around 2 ½ grams of protein per pancake, and are packed with whole grain oats.
It's a super easy and healthy way to start, or end, your day!
This recipe makes around 4 cups of mix.
---
FOR THE MIX

1 3/4 cups

gluten free oat flour

1 3/4 cup

gluten free all purpose flour

1/2 cup

old fashioned gluten free rolled oats, not instant

1 teaspoon

kosher salt

3 tablespoons

baking powder

2 tablespoons

granulated white sugar or vanilla sugar
FOR THE PANCAKES – USE ONE CUP OF MIX

1/2 cup

almond milk (or similar)

1

large egg

1 teaspoon

canola oil (or similar)

1 teaspoon

pure vanilla extract (optional)
additional mix-ins (optional)
oil or nonstick spray, for frying
---
Instructions
Combine all the dry mix ingredients in a large bowl. You can store this mix in an airtight container.
For the pancakes, add the almond milk, egg, canola oil, and vanilla extract to one cup of dry mix. Stir to combine. You can add in your "add-ins" at this time.
Allow the mix to sit for 2-3 minutes. While the mix is resting, heat a skillet over medium/high heat. Add the oil. Scoop the mix onto the pan using a ladle/spoon/measuring cup. Cook until browned on one side then flip, and allow to cook for around another minute.
Ok, so everyone knows how to make pancakes but I had to put it in anyway!
Serve with your favorite syrup, jam or fruit topping.
---
Notes
I really like the Bob's Red Mill one to one flour in the blue bag for the gluten free all purpose flour. If your mix doesn't have xanthan gum, you can add a teaspoon of xanthan gum to the recipe.
You can use any type of dry sweetener in this recipe.
Ok…mouth watering time…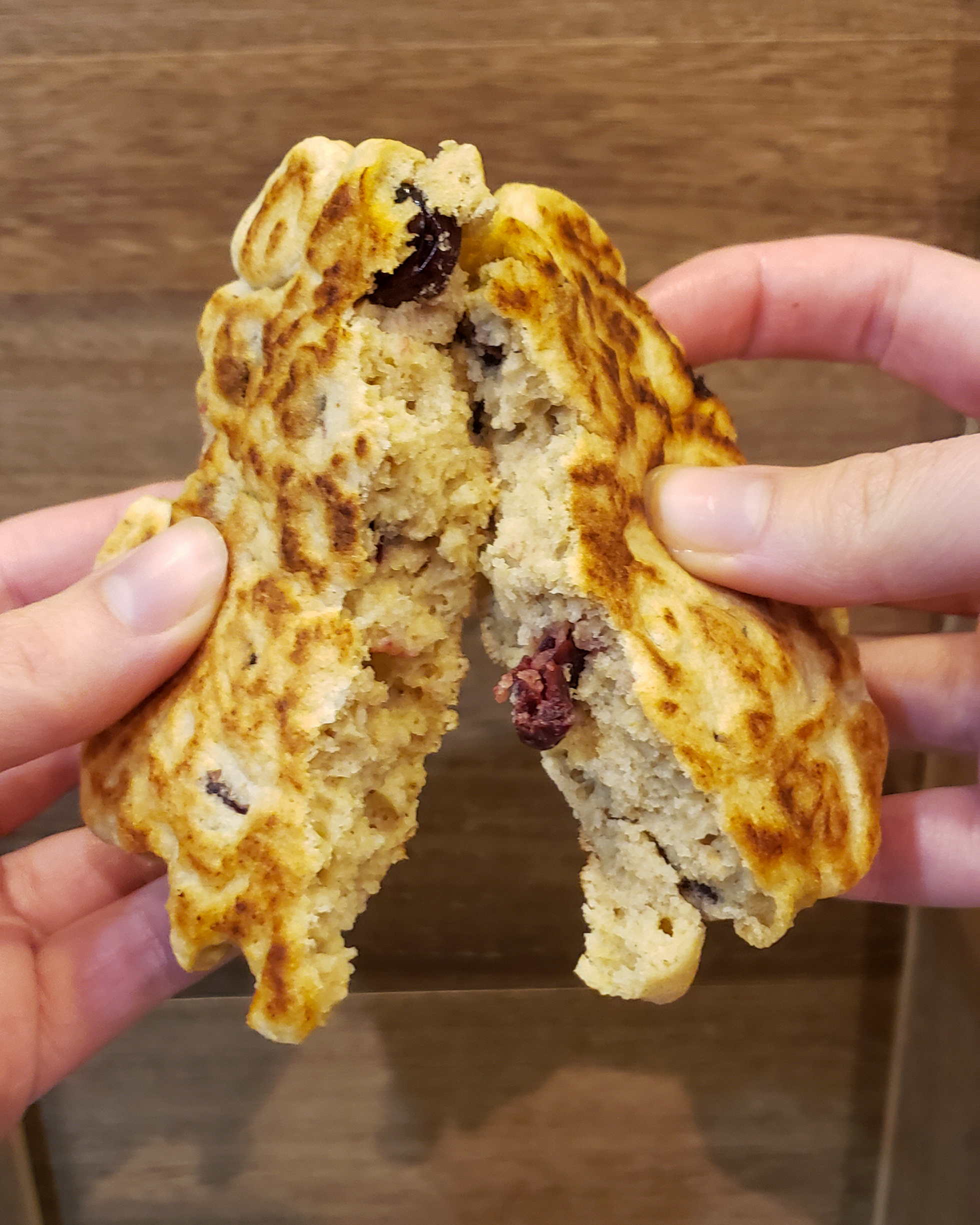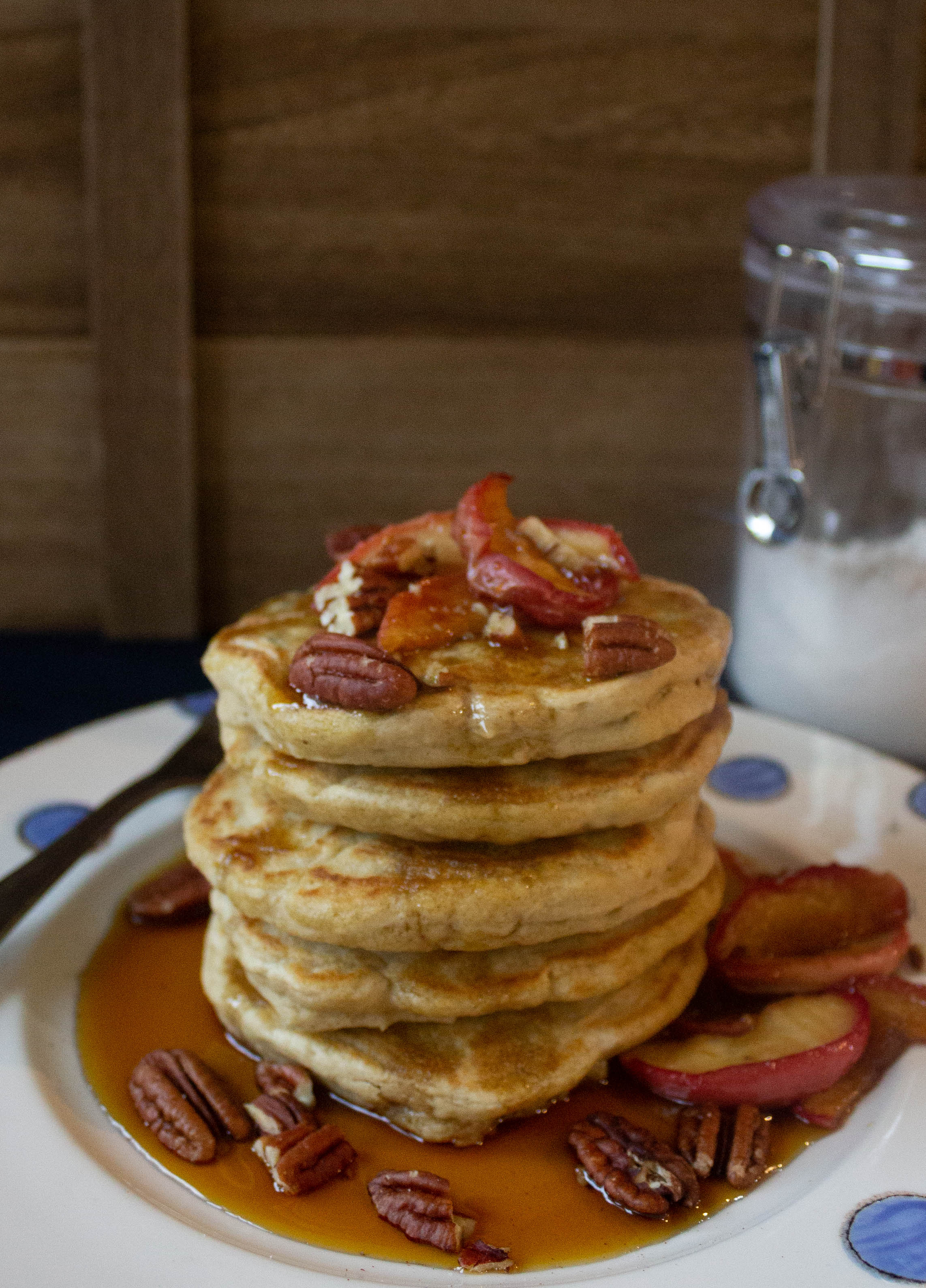 What are your favorite pancake mix-ins?
I'd love to hear your ideas for how to use this amazing mix in other ways!!! Please let me know.
Welcome to the gluten free breakfast revolution!!!