Lemon Blueberry & Matcha Blueberry Waffles
Happy After Passover, when anything (gluten free) is possible! Light fresh, crispy on the outside, fluffy on the inside, Lemon Blueberry & Matcha Blueberry Waffles are exactly what you've been craving!!!!! They're definitely a treat after crunching matzoh for a week, and denying ourselves almost anything light and delicious. Hooray for Chametz!!!
Mother's Day – DON'T FORGET IT!
Next week is Mother's Day. A day when all mothers, large and small, are to be revered and hoisted upon the throne that is Motherhood. As a mother of KIH five interesting children, who I love all the time but like most of the time, I really appreciate the sentiment that is Mother's Day.
While many may say it's a "Hallmark Holiday" I throw caution to the wind and say "GO WITH IT". Why shouldn't there be a special day to celebrate Mother's? No answers really needed – it's a rhetorical question. Mothers take it all and try to do it all. Some are more successful than others, but one thing is clear to all of us – WE WENT THROUGH LABOR TO HAVE YOU AND THAT SHOULD GIVE US CREDIT FOR EVERY. SINGLE. MOTHER'S DAY. until the end of time.
At least it should earn us some waffles or an omelette.
Just saying.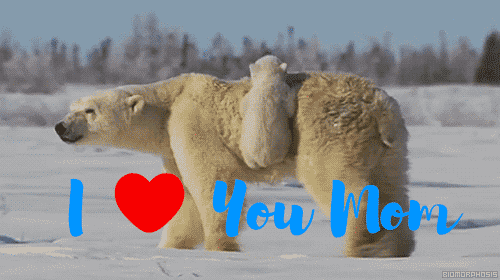 Blueberry Waffles
in our family my children have the tradition of making me a fabulous omelette for Mother's Day. It's packed with vegetables and (plant based) cheese, brought to me on a tray for a Mother's Day breakfast in bed.
It's wonderful.
While I love my kids Mother's Day Omelettes, I wanted to also come up with alternatives for those that aren't into eggs as much as my kids are.
And let's be honest. Mother's Day is only one day of the year (BUMMER!). Waffles are an awesome breakfast all year round.
Coming up with an easy to make, super tasty, gourmet-looking waffle sounded like a great idea to me. I took an informal, non-scientific-method, poll and came up with a couple of flavors that would taste as good as they looked.
Pretty and tasty.
For Mother's Day, I figured they could be made in a heart waffle iron to show Mom a lot of love. The waffle iron could still be used during the year for kid's breakfasts, because as we all know, every day is kids day.
We could also make ourselves some heart waffles. Self love is so important, isn't it??
Making Lemon or Matcha Blueberry Waffles using a mix
I started out using a ready made waffle mix. The recipe had to be quick, user friendly, and taste great. Easy enough for a Dad and kids to make for Mother's Day, fast for a weekday breakfast, flavorful enough for a fun Sunday brunch.
Using the waffle mix was a good idea. My favorite was the Bob's Red Mill Gluten Free Pancake Mix. I tried a few other brands and they worked well enough, you'd have to decide which is your choice.
Making Lemon or Matcha Blueberry Waffles from Scratch
I've made pancakes from scratch, and they're super simple to make. I know that making waffles is usually just a matter of adding a little more oil to the mix. It helps the waffles keep from sticking to the waffle iron.
I did some research and found that most waffle recipes are basically the same: flour, baking powder, oil, eggs, liquid.
Well, that's easy.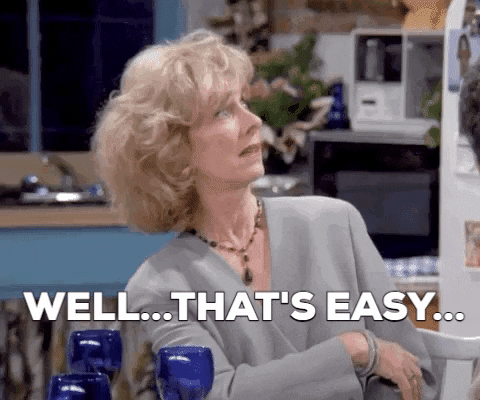 Cooking the Waffles
I did have to mess around with the ingredients a little. I just couldn't get consistent results and the waffles had a tendency to stick to the waffle iron – especially the lemon ones.
I originally had used giant blueberries, but found that using smaller ones worked way better and there was less sticking. Overfilling the waffle iron effected the quality of the waffles, and also made it harder to get the waffles out. I think the giant blueberries made the lid not close properly and effected the cooking of the waffle.
I tossed the rinsed blueberries in pancake mix/four before adding them to the batter. That seemed to help too.
The lemon ones were a challenge. In the original recipe I added 2 tablespoons of lemon juice. It worked well, but not consistently. I tried adding less blueberries and that seemed to help a lot. The waffles came out of the iron way more consistently and the taste was super lemony deliciousness.
In my final attempt I used lemon extract instead of lemon juice. I had a feeling that the acidity in the lemon juice was somehow interacting with the baking powder and the pancakes weren't cooperating as a result.
The ones where I used the lemon extract had much better results. Also, really spraying the waffle iron with non-stick spray helped. I normally don't use aerosol sprays due to the fact that they tend to gunk up non-stick surfaces, but it turned out to be essential.
There were a lot of waffles in my kitchen.
The Recipe For Lemon or Matcha Blueberry Waffles
In the end, I'd recommend making these using the method that works best for you. You can use pancake/waffle mix if you have it handy or whip up a batter pretty quickly. I liked how the Matcha Blueberry Waffles turned out making them from scratch, rather than using a mix, and the lemon was a toss up. Using lemon juice worked better with the mix, while using lemon extract worked with both methods when making them from scratch.
In the end, I recommend what works best for your resources and time.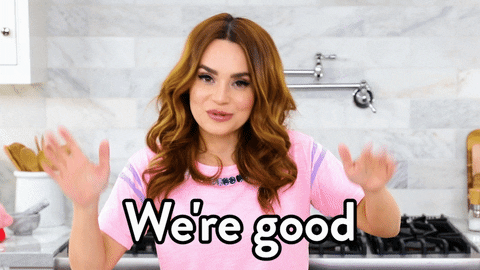 Print
Lemon Blueberry & Matcha Blueberry Waffles – Perfect for Mother's Day!
Author:

Prep Time:

15 minutes

Cook Time:

15 minutes

Total Time:

30 minutes

Yield:

8

-

10

waffles

1

x

Category:

Breakfast

Method:

Cooking

Cuisine:

Gluten Free

Diet:

Kosher
---
Description
Light fresh, crispy on the outside, fluffy on the inside, Lemon Blueberry & Matcha Blueberry Waffles!!!!! I make the waffle mixture from scratch but you can use your favorite (gluten-free) pancake mix as well, for similar results. Your family will love you when you make these for a quick looks-like-gourmet breakfast!
---
If Using Pancake/Waffle Mix
If Making the Dry Waffle Mix from Scratch
1

cup

(gluten-free) flour with xanthan gum

2 teaspoons

baking powder

1/4 teaspoon

salt

1 tablespoon

granulated sugar
Additional Ingredients for Both Waffles
1

cup

unsweetened almond milk, or other milk

1/4

cup

canola oil

1

large egg, or

3 tablespoons

JUST Egg

1/2

–

1

cup small blueberries, rinsed but not dried

1 tablespoon

pancake mix or gluten free flour
For the Lemon Blueberry Waffles Add:
zest of

one

lemon

1 teaspoon

lemon extract

2 tablespoons

granulated sugar
For the Matcha Blueberry Waffles
1 1/2 teaspoons

matcha powder
---
Instructions
For Both Types of Waffles
Preheat waffle iron for 10 minutes until hot.
You can prepare the waffle batter while the waffle iron is heating.
For The Lemon Blueberry Waffles
Combine the dry ingredients with the milk, oil and egg, lemon zest, lemon extract and granulated sugar.
Toss the blueberries in the tablespoon of flour/pancake mix. Fold into the pancake mix.
For the Matcha Blueberry Waffles
Combine the dry ingredients with the milk, oil and egg and matcha powder.
Toss the blueberries in the tablespoon of flour/pancake mix. Fold into the pancake mix.
For Both Waffles
Spoon the waffle batter into the waffle iron, until just spread into the waffle space. DO NOT OVERFILL.
Allow the waffles to cook until browned and easy to remove from the waffle iron.
Repeat with the remaining batter.
---
---
Notes
You can use the basic waffle recipe to make plain waffles as well.
I used less oil, reducing the oil to two tablespoons and while the waffles were slightly less crispy, they were extremely delicious too.
If you don't have lemon extract you can use 2 tablespoons of lemon juice, however the waffles may give you a hard time coming out of the iron.
DO NOT overfill the waffle iron as the waffles will not turn out well.
Make sure to have a very hot waffle iron. This will help keep the batter from sticking to the waffle iron.
Nutrition
Serving Size:
Calories:

133

Sugar:

2.8 g

Sodium:

508.9 mg

Fat:

6.7 g

Saturated Fat:

0.7 g

Carbohydrates:

16.5 g

Fiber:

11.6 g

Protein:

1.6 g

Cholesterol:

37.2 mg
Keywords: Blueberry Waffles, Lemon Blueberry Waffles, Matcha Waffles, Matcha Blueberry Waffles, Blueberry, Matcha, Waffles, Gluten Free, Plant Based
Recipe Card powered by
The Best Breakfast Recipes
HERE'S SOMETHING NEW – THE KOSHER EVERYDAY AMAZON INFLUENCER STOREFRONT!
I'm excited to announce the launch of my brand, spankin' new, Amazon Influencer storefront. The purpose of this store is to share with you all of my favorite tools, ingredients and accessories that I use on Kosher Everyday. If there's something you'd like to see please let me know and I'll make sure to add it. I'm updating the storefront all the time.
I'd love to hear what you think!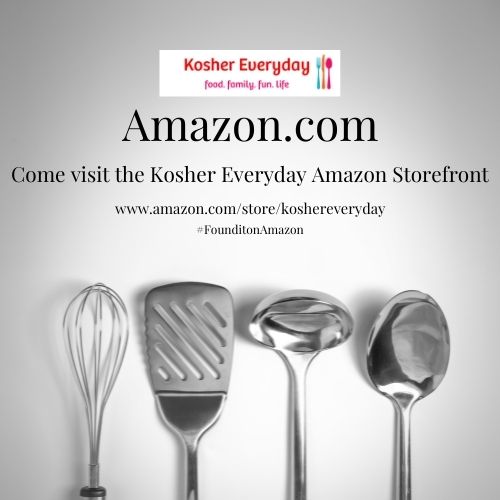 FOLLOW ME!
Don't forget to follow Kosher Everyday on Instagram @koshereveryday! and on Facebook You don't want to miss all the fun and interesting posts and reels that can be found nowhere else!
You can find reels showing how to make most of my recipes on Instagram!
Also, make sure to tag @koshereveryday when you make Kosher Everyday recipes! I LOVE to see your creations!!!
Please note that this post contains affiliate links. Thanks for your ongoing support!