It Starts with a Love of Food.
I've been a foodie forever.
Even in the days before Food Network, I was a foodie.
(What? There were days before Food Network????!!!!)
Even in the days before it was cool to be a foodie, I was a foodie. It's true.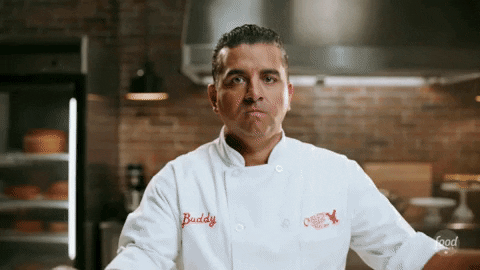 Then add the observance of the mitzvah of Keeping Kosher
In my early foodie days in high school and college, I would stroll through the food courts at local area malls, checking out all the food I couldn't eat. The smells, the sights. Oh. Just oh.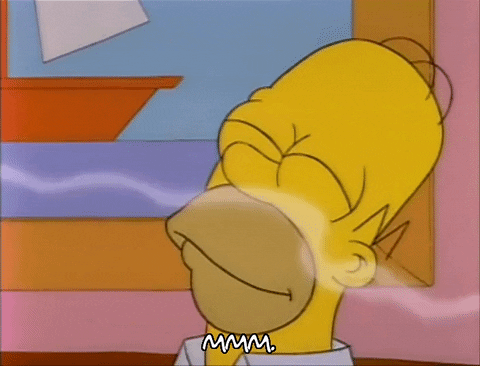 What it really means to keep Kosher
I learned somewhere that in order to completely fulfill the mitzvah of keeping Kosher, you have to want to eat non-Kosher food. I am certainly not dictating to everyone. I could even be completely making it up in my memory to be self-serving. I don't know. All I know is that if this sentiment is true, I am keeping the mitzvah of keeping Kosher down to my very core.
Cheeseburgers.
Pepperoni Pizza.
Meat Lasagna.
Sigh.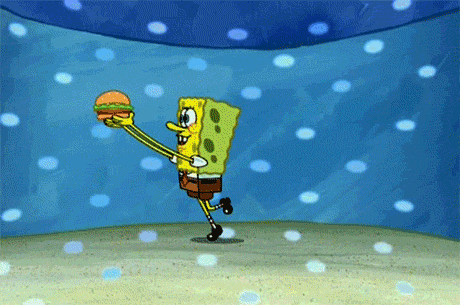 I have become the master at making "treif" meals. Really.
However, the whole seafood thing does not appeal at all. Go figure.
Back to the mall strolling.
There used to be a fast food place in the Northbrook Court food court called "One Potato Two". That place intrigued me. The concept was simple. Take a large baked potato and put stuff on it.
Simple, right?
Oh, but the stuff they would put on those potatoes. It was brilliance. A meal on a potato. And the smells. Oh. Just oh.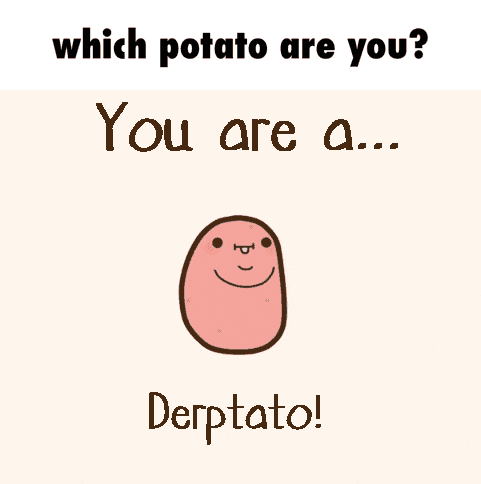 I would lurk to vicariously enjoy the Spinach Soufflé Potatoes
My favorite was the Spinach Soufflé Potato. I actually had the courage one day, to go up and ask what was inside the delicious looking, fabulous smelling potato. The answer:
Spinach and eggs.
Seriously?
This was definitely a case of not telling the whole story. I get it. You have a recipe. You sell the food made with said recipe in a food court place. Recipe is not available to onlookers who don't pay for said food made with said recipe. Sad day for me, but I totally understand.
Fast forward to today.
Northbrook Court is undergoing renovations, "One Potato Two" has been closed for a while, and the young foodie who used to peruse the fast food court has grown up and become an older young foodie that writes and develops recipes. Now you're up to speed.
The (Kosher) Spinach Soufflé Potato is born
This week I had a craving for those Spinach Soufflé Potatoes. A BIG craving. I started to put together what I thought was close to what I remember. Then I had the idea to post on the Facebook group "North Shore mom's spot (Chicago suburbs)" asking if anyone remembered "One Potato Two" and if they knew the actual recipe for the Spinach Soufflé Potatoes.
I was really surprised by the number of responses I got. SO many people remembered those exact potatoes and couldn't stop talking about how much they loved them! Jennifer Canel gave me the best input:
"It was literally Stouffer's frozen spinach soufflé added to a potato with butter and cheese….."
What???
It was even easier than I thought it was going to be
Luckily, in today's foodie world we have the internet and Google. I was able to find a recipe for Stouffer's Spinach Soufflé (copycat) on the website Dinner Then Dessert by Sabrina Snyder. Interestingly, my own start of the recipe wasn't that far off, but I did make several changes that made the recipe a little lighter than the Dinner Then Dessert version. For my own purposes I also made it gluten free and plant based. You could use all-purpose flour or gluten free flour for the recipe with equally good results.
I tried to make the first version on the stove top in a skillet, and quickly realized that wasn't the way to go. I stuck it in the microwave, and it was good, but not perfect as the filling was a little dry from being overcooked. The second time, I only microwaved it and it was outstandingly perfect.
Exactly the way I remember them. They looked and smelled exactly like the original, and I'm betting they tasted the same as well. Creamy, cheesy, total deliciousness. Mmmmmmm….
One more point.
Since we're all stuck in the house, we're trying to make dishes that everyone in the family will like, that are easy to make, and require ingredients that we would have in the house. This is the perfect dish that meets all those needs. While I haven't tried it, you could probably substitute chopped broccoli or cauliflower for the spinach. I also think that the soufflé is delicious enough that if you are trying to cut calories, you could leave the cheese topping off…but the cheese is totally worth the calories.
Print
Spinach Souffle Potatoes
Author:

Prep Time:

5

Cook Time:

8

Total Time:

13 minutes

Yield:

1

1

x

Category:

Main

Method:

Microwave

Cuisine:

Plant Based

Diet:

Kosher
---
Description
A rich, creamy, healthy delicious meal that's super simple to make! You'll want to eat one every day!!
Now you can also make these nutritious and flavorful potatoes Plant Based and Gluten Free! I've made them using JUST egg, Bob's Red Mill Gluten Free Flour, and Plant Based cheeses. It's still fabulous!!
---
1

medium (5 to 6-ounces) potato, scrubbed clean

1 teaspoon

light butter or margarine

1 cup

frozen spinach, defrosted

1 tablespoon

light mayonnaise

1 tablespoon

Parmesan cheese (can be Plant Based)

1

large egg or 3 tablespoons egg replacer (like JUST egg)

1 tablespoon

all-purpose flour (can be glu

ten

free)
dash crushed red pepper (optional)
dash sea salt (optional)

1/4 cup

part-skim shredded mozzarella cheese (can be Plant Based)
---
Instructions
Wrap the potato in a paper towel. Microwave on high for 5 minutes until potato is soft.
Place the potato on a microwave safe plate. Cut the potato open, and cut slices across the inside of the potato. Place pieces of the butter/margarine on the potato. Set aside.
Place the spinach in a medium bowl. Add the mayonnaise, Parmesan, egg, flour, crushed red pepper and green onion. Mix until smooth and completely blended.
Spoon the spinach mixture over the potato. Microwave for 1:30, top with the mozzarella cheese, then microwave for an additional 1:30. You can microwave for additional time until cheese is completely melted if necessary.
Enjoy!
---
Equipment
---
Notes
I made these Plant Based and gluten free with no changes to the actual recipe with the exception of using Plant Based ingredients and gluten free flour.
Nutrition
Serving Size:

1

Calories:

443

Sugar:

4.9 g

Sodium:

733.4 mg

Fat:

17.8 g

Carbohydrates:

50.6 g

Protein:

23.7 g

Cholesterol:

210.9 mg
Keywords: Spinach Soufflé Potato, Stuffed Potato, Plant Based, Dairy Free, Gluten Free
Recipe Card powered by
More Meat Free Recipes
I love to hear about your favorite restaurant food memories. Post in the comments please so we can all take a stroll down memory lane with you.
Follow me!
Don't forget to follow Kosher Everyday on Instagram @koshereveryday! You don't want to miss all the fun and interesting posts and reels that can be found nowhere else!
Please note that this post contains affiliate links. Thanks for your ongoing support!