(Updated from www.everyday-glutenfree.com April 18, 2018)
2 ½ years.
It took me more than 2 ½ years to develop a Gluten Free Pizza crust that was worthy of being called Pizza.
One of the foods that I miss most as a GFE (Gluten Free Eater) is real, glutenous pizza.
While vegetable crust pizza is very good – it's still not glutenous pizza.
It makes me very, very, very, sad.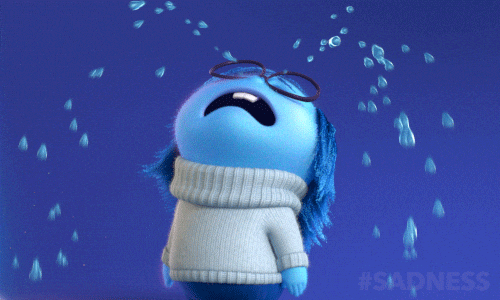 So…
A few years ago I went to Israel. The world capital of Kosher Food. I ate pizza at two completely different fine establishments in Jerusalem: Pizza Hut in Malcha Mall, and Agas V'Tapuach.
The Pizza Hut gluten free pizza was (and still is) one of the best Kosher Gluten Free Pizzas I have ever had. Ever. It's soft and squishy inside, crispy outside. You know what I'm talking about.
Ever.
The second restaurant, Agas V'Tapuach, used to make incredible Gluten Free Pizza. Over the years I have developed a relationship with the owner, Gionatan Ottolenghi from Milan, and have even posted video interviews with him. Don't miss the ones where he sings.
I once asked Gionatan how he makes his Gluten Free Pizza so outstandingly. He answered, without actually giving me the complete secret proprietary recipe, that he used corn flour. He went into a whole explanation of where he gets his corn flour, but I never really got the recipe from him. That was over 5 years ago, and sadly the restaurant is now closed.
I have been trying to come up with a recipe similar to a cross between both of those phenomenal pizzas. Until recently my efforts were an epic fail. Then…my son got engaged.
"What does that have to do with Gluten Free Pizza?" you might ask. My wonderful daughter-in-law is from Venezuela and introduced me to arepas. Arepas are buns made out of pre cooked white corn flour. Goya calls it Masarepa and there is another company P.A.N. that makes it too. I've had some trouble finding gluten free Masarepa by the Goya brand recently.
You can use the gluten free P.A.N. flour on Amazon via this affiliate link…
You can buy this flour on Amazon by clicking on the above photo affiliate link. It is the Masarepa corn flour that is needed for this recipe and helps to make this crust so good!
I have had Gluten Free Pizza experts taste this pizza and they beg for more. I'm so nice I (sometimes) give it to them.
This pizza is SO good that my ENTIRE family routinely eats it for dinner…WITH NO COMPLAINTS!! Now that, my friends, is what they call an EPIC SUCCESS!
Here's the recipe:
Print
Epic Gluten Free Pizza
Author:

Cook Time:

45

Total Time:

45 minutes
---
Description
This is the Gluten Free Pizza you've been waiting for. Make sure to follow the instructions and notes for the absolute best results.
---
Yeast Mixture
2 cups

apple juice, baby bottle warm

1 teaspoon

sugar

2 1/4 teaspoons

active dry yeast
Dough
2 cups

gluten free flour

3/4 cup

Masarepa (pre-cooked white corn flour)

1 teaspoon

salt

1 1/2 tablespoons

baking powder

1 teaspoon

xanthan gum (if the glu

ten

free flour you are using does not contain xanthan gum)

1 1/2 tablespoons

extra virgin olive oil
Non-stick vegetable spray
Toppings
15 ounces

gluten free pizza sauce

8 ounces

pizza cheese
additional toppings of your choice

1

pizza stone – preheated
---
Instructions
Preheat oven to 400°F or 375°F if using a convection oven. Place the pizza stone in the oven to preheat. It should be completely hot before you place the crust in the oven.
Spray one 15 or 16 inch pizza pan, or two 12 inch pans with non-stick vegetable spray. Set aside.
In a medium bowl, or large mixing cup, combine the warm apple juice, yeast, and sugar. Allow the yeast to proof (i.e. foam and bubble).
In a large bowl, combine the gluten free flour, Masarepa corn flour, salt, baking powder, and xanthan gum (if using). Whisk to thoroughly blend.
Make a well in the center of the flour. Add the proofed yeast and olive oil. Fold the wet and dry ingredients together. Allow the dough to rest for 2 minutes.
Press the dough onto the prepared pizza pan. You can even use a rolling pin to evenly spread the dough. Press around the edges of the dough to make a crust.
Spread 1/2 of the sauce (around 1 cup), onto the crust.
STOP!
Do not add any additional toppings at this point.
Place the saucy crust into the pre-heated oven on top of the pizza stone. Bake for 20-30 minutes until the crust starts to brown on the edges. Remove from the oven.
Spread an additional 1/2 – 1 cup of sauce onto the baked saucy crust. Top with cheese and additional toppings. Bake for an additional 15 minutes until cheese is melted and bubbly.
Remove from the oven. Let the pizza cool for 5 minutes before slicing.
Makes 1 large 15 or 16 inch pizza or 2 12 inch pizzas.
---
Notes
1. For a crispier pizza crust, slide the pizza directly onto the pizza stone from the pan, after the first baking and all the toppings have been added. Bake as directed above.
2. It's really important to have a pizza stone to crisp the crust of this pizza. If you don't have a pizza stone, don't despair. You can bake this pizza in the oven without a stone…the crust wont be as good.
3. Preheat the pizza stone. Preheat the pizza stone. Preheat the pizza stone.
Recipe Card powered by
Here's a little bonus tip:
To get a super crispy crust when reheating Epic Gluten Free Pizza…reheat it in a skillet! Place the pizza slice(s) in a skillet, cover with foil, heat the pizza until crispy and the cheese is hot and bubbly. You heard it here first!
MAKE THIS EPIC GLUTEN FREE PIZZA NOW!!!
You can even make it in a 13″x18″ half sheet pan and cut it into squares. How awesome is that??
I'd love to hear what your favorite pizza toppings are!!! Please make sure to leave a comment below.