Dealing with the cold
What day is it?
Cold.
It's the time of year when you just want to get warm. Inside.
All the way inside. Deep inside. To the depths of my being, underneath the frozen winter layers.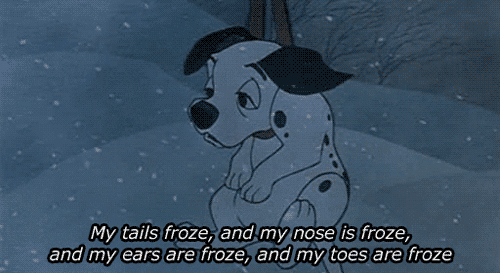 We were recently in Israel during the worst weather season the country has. It was cold and miserable. Cold rain. Cold wind. Cold puddles.
Everything in Israel is made of stone. Stone does not keep you warm. It keeps the cold in. If you were a frozen chicken, you would be happy.
I was just cold.
Happy, but cold.
So, I layered. A lot! And drank a lot of tea, hot water, and more tea.
Then I came back to Chicago. Where it's cold. Sigh.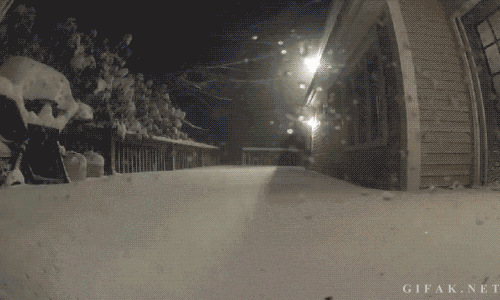 Winter Comfort Food
Coming home after a long trip, sick with the FLU (yes, I got the Flu), I wanted easy. Easy to make food. Hot, comfort food. I didn't want to have to leave the confines of my house (read: bed). We had cut up chickens in the freezer (they would have been happy in Israel), and potatoes that had survived our time away. You can see where this is going.
Growing up, my parents frequently made some variation of Roasted Chicken and Potatoes for Shabbat. It's absolutely one of the easiest things you can make for Shabbat, short of actually buying pre-made food. AND it gives you two dishes instead of one.
The potatoes are always the best potatoes you've ever had. True Story.
Print Easiest Chicken and Potatoes Ever
Author:

Prep Time:

5

Cook Time:

90

Total Time:

95
---
Description
This incredibly simple roasted chicken and potatoes recipe is perfect for when you want the comfort of simple and easy to make….but delicious!
---
2

chickens (

3

pounds each), cut up or whole. If cut up you can remove the skin. If whole, use cooking twine to tie the chicken legs together.

2

pounds potatoes (Yukon Gold, Idaho, Red), scrubbed or peeled
nonstick vegetable spray (plain or garlic)
Spices (choose any of the following)
– Garlic powder, Onion Powder, Paprika
– Montreal Chicken Blend Spices
– Parisien – Bonnes Herbes
– Italian Herb Mix
– Garlic oil/spray
---
Instructions
Preheat oven to 350 degrees F. If you have a convection oven set the oven to 325 degrees convection roast.
If using a baking sheet, cover the sheet with foil, then spray with nonstick spray. If using a roasting pan, spray with nonstick spray.
Cut the potatoes into 1-inch slices, or wedges. Place evenly on the bottom of the prepared pan.
Place the chickens on top of the potatoes. Generously spray with nonstick spray.
Sprinkle your choice of seasoning over the chicken.
Bake for 1 1/2 hours uncovered.
---
Recipe Card powered by
Week Two
It takes a little while to get over the FLU. Shocking. I know.
I still didn't want to go out. I wanted hot. I wanted soup. I had leftovers. You can't have guests when you have the FLU. For whatever reason people don't like when you share your FLU germs with them. Go figure.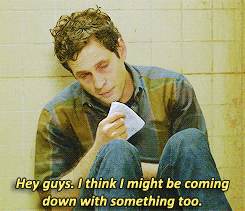 The Leftover Chicken Soup
I had leftovers. I was feeling well enough to be slightly creative, but not well enough to go out to buy ingredients to make food.
I took my leftover chicken, removed the bones, physically tore it into pieces, tossed it into the Pot of my EPC (Electric Pressure Cooker). I took the leftover potatoes from under the chicken (the ones that weren't too crispy), broke them up a bit, then tossed them into the Pot. I found a pound of carrots that weren't moldy or hairy in the depths of the fridge. I peeled and cut them into pieces, then tossed them into the Pot. One cup of long grain Uncle Ben's brown rice, a couple containers of chicken broth, and 30 minutes later I had my soup.
Hot. Rich. Comforting.
Easy.
Print
Leftovers EPC (Electric Pressure Cooker) Chicken Soup
Author:

Prep Time:

10

Cook Time:

30

Total Time:

40 minutes
---
Description
Leftover roasted chicken and potatoes make a fantastic, hot, comforting weekday hearty chicken soup.
---
Leftover roasted chicken (at least 2 chicken breasts or chicken thighs, skin and bones removed), torn into chunks.
Leftover roasted potatoes

1 cup

brown rice, uncooked

1

pound carrots, peeled and cut into

1

inch pieces

64 ounces

low sodium chicken stock
---
Instructions
Place all the ingredients into the Electric Pressure Cooker Pot.
Set the mode to "Soup". Lock the lid and seal the vent. Cook for 30 minutes.
Allow the pressure to release naturally for 20 minutes, then manually release the pressure.
Serve hot.
---
Notes
If you don't have leftovers, you can purchase grocery store rotisserie chicken and add fresh potatoes.
You can use a pound of baby carrots. I'd cut them in half before adding them to the recipe.
This soup can also be made on the stove top or in a slow cooker. Adjust the cooking time accordingly.
---
Recipe Card powered by
Bringing it all together
I love it when foods can multitask. We're expected to parallel process, why can't our foods?
I'm a huge fan of my Electric Pressure Cookers, but the truth is I make soup and other foods before I had them. You could also make this soup the same way in a good, old fashioned pot too or even a slow cooker. Whatever makes you feel warm and happy inside.
Then, after you've eaten your comfort soup, shnuggle under a blanket and take a nap.
What's your favorite winter comfort food? Soup? Stew? Takeout?