Challah Birds with Apple Honey Nests
Every year Rosh Hashanah seems to sneak up on us. The summer has just begun and suddenly Rosh Hashanah is only 4 weeks away!
3 weeks.
2 weeks.
1 week.
You get the idea.
I wanted to come up with a recipe that would make everyone excited about Rosh Hashanah. The recipe had to make you stop and say "Wow. Just Wow."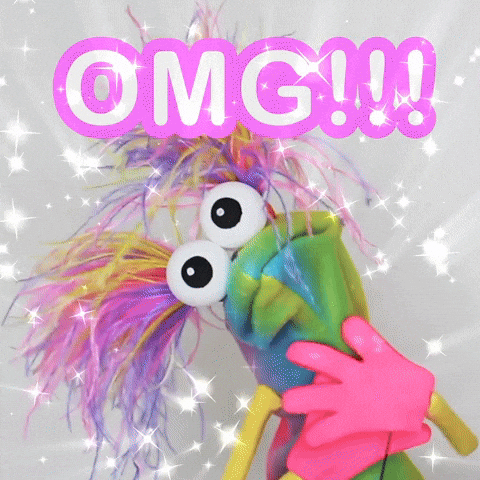 I also didn't want the recipe to be all that complicated but I wanted it to seem complicated. It had to make you stop and say "Wow. That must be so complicated to make."
But it wouldn't be.
But your guests would think it was.
And we would know differently.
After a lot of thought and consideration that recipe turned out to be Challah Birds with Apple Honey Nests.
Challah and Honey for Rosh Hashanah
We all know the traditional foods for Rosh Hashanah. I thought…
"What if we put them together into something breathtaking?"
One of the wonderful things about my Gluten Free Oat Challah Recipes is that they all can be braided.
It's true.
I think the recipe that braids the best of all is my Gluten Free Honey Oat Challah recipe. Which is perfect for Rosh Hashanah. You know…the whole honey thing…
I wanted the challah to be beautiful. Round wasn't going to cut it for this. Here is what I came up with.
Given that the recipe is HONEY Oat Challah…we were going in the right direction.
Apples and Honey
Next, came the apples.
What to do? What to do?
I've been going through old recipes on koshereveryday.com and I found one of my glutenous favorites Pasta Nests with Onions and Mushrooms.
I thought…nests…out of pasta…
What if we make nests out of apples???
It could happen.
Basically I needed a spiralizer that could spiralize apples. And then I knew it was time to contact my friends at gourmetkitchenworks.com.
It's all about the spiralizer
For many years I've used the GEFU Spirelli spiral slicer. It's the best spiralizer I've ever found. I love that it has a little pusher at the end to help get every last bit from the spiraled vegetable.
The problem is that the Spirelli works for vegetables like carrots and zucchini that aren't terribly wide. I needed something that would work for apples, beets, squash and other larger vegetables. The Spiralfix does just that.
Once I had the proper tool, the rest was incredibly easy. I spiralized several Fuji apples, with the skin for color. I had a little trouble at the beginning. I found that the Spiralfix works better if you start with flat surfaces, so I trimmed the top and bottoms of the apples. I diced those pieces and the the small "unspiralizable" pieces and used them as cute little "eggs" in the nests. Nothing goes to waste!
The apple nests
It took me a few iterations (and a mess on the bottom of my oven) to get the right formula for the nests. Once I had that, the rest was simple.
Take a bunch of seasoned spiralized apples.

Plop them on a silicone baking sheet.

Form them into a cohesive circle.

Make an indentation in the center.

Place the diced apples in the indentation.

Bake.
That's it.
I love taking something that looks so complicated and making it easy!
The Finale
Imagine you're family or guests sitting down to the first Rosh Hashanah meal. There's so much tradition and symbolism wrapped up in it. At your place are the traditional apples and honey already set up for you, with a little beautiful challah bird to dip into the honey after the Hamotzi blessing is said.
It's what we dreamed of.
Here's the recipe
You can make this recipe with your favorite glutenous challah recipe or with any of my Gluten Free Oat Challah recipes. I recommend using the Gluten Free Honey Oat Challah for this though.
Print
Challah Birds with Apple Honey Nests
Author:

Prep Time:

45 minutes

Challah Bird Bake Time:

15 minutes

Cook Time:

30 minutes

Total Time:

1 hour 30 minutes

Yield:

6

birds

1

x

Category:

Holiday

Method:

Spiralize

Cuisine:

Gluten Free

Diet:

Kosher
---
Description
Imagine you're family or guests sitting down to the first Rosh Hashanah meal. There's so much tradition and symbolism wrapped up in it. At your place are the traditional apples and honey already set up for you, with a little beautiful challah bird to dip into the honey after the Hamotzi blessing is said.
These Challah Birds with Apple Honey Nests look complicated to make, but once you know how they're fairly simple to put together. You can make multiples of this recipe to have enough for more guests if you choose.
---
For the Challah Birds
For the Nests
2

very large Fuji Apples, cored

1 tablespoon

freshly squeezed lemon juice

1/4 teaspoon

apple pie spice

1 tablespoon

canola oil

1/4 cup

granulated sugar
The Grand Finale
---
Instructions
For the Challah Birds
Preheat oven to 350°F. Line a baking sheet with parchment or a silicone mat. Set aside.
Divide the challah dough into 6.
To make the birds, dust a little flour on the pastry board. Form a long rope around 14-inches long.
Make a knot in the dough. Form one end into a birds head by pinching the tip to become a beak.
Form the other end into a tail by flattening the end, then cutting straight across to make it flat and even. Make 4 small slits in the tail to simulate feathers.
Place two cloves, round side out, into each of the birds heads for eyes.
In a small bowl or measuring cup, whisk together the eggs and water. Brush the birds with the egg wash.
Bake for around 15 minutes until browned and cooked through.
For the Apple Nests
Trim the top and bottom of each apple, reserving the trimmed pieces.
Using a large spiralizer, spiralize two Fuji apples using the smallest "noodle" setting. Transfer into a large bowl. Reserve any remaining pieces that were not spiraled into noodles.
Add the lemon juice, cinnamon, oil and sugar. Toss to combine, being careful not to break the noodles.
Dice the remaining apple pieces. Set Aside.
Divide the noodles into six piles on the prepared baking sheet. Using a finger, make an indent into the center of the pile and form the apple pile into a small circle.
Divide the diced apples into six portions and place one portion into each apple "nest".
Bake for 45 minutes, until the apples are soft, golden brown, and slightly caramelized.
Allow to rest for 30 minutes.
The Grand Finale
Place an apple nest on a plate. Drizzle with honey, then place an apple bird on top.
Repeat with the remaining nests and birds and prepare to enjoy.
---
Equipment
---
Notes
You can use gluten free or traditional challah for the challah birds.
This recipe can be doubled or tripled.
If you don't have a spiralizer, you can cut the apples into thin strips and form them into a nest. You should still dice a portion of the apple to place into the center of the nest.
You can use the rest of the challah recipe to make larger round challahs for Rosh Hashanah, or you can make more smaller rolls and birds.
Keywords: Challah, Rosh Hashanah, Rosh Hashana, Challah Bird, Apple and Honey, Challah and Honey, Sweet recipe
Recipe Card powered by
Rosh Hashanah Giveaway
While the Rosh Hashanah Giveaway may have ended please make sure to visit the awesome companies that participated!
Here are some extra coupon codes that you can use at these sites:
Sophistiplate – use code KOSHEREVERYDAY 20% OFF
Kids Kippot – use code KOSHEREVERYDAY 10% OFF
More Fabulous Rosh Hashanah Recipes
Here are some links to more wonderful Rosh Hashanah recipes!
Pomegranate and Apple Rosh Hashanah Salads
What recipes would you like to see for this upcoming Rosh Hashanah? I'd love to get your feedback?
What are you making for the Holiday?
Follow Me!
Don't forget to follow Kosher Everyday on Instagram @koshereveryday! and on Facebook You don't want to miss all the fun and interesting posts and reels that can be found nowhere else!
Also, make sure to tag @koshereveryday when you make Kosher Everyday recipes! I LOVE to see your creations!!!
Please note that this post contains affiliate links. Thanks for your ongoing support!