Pleasing the family
I'm all about making dinners that please my family. As are most people, I think.
Our family loves eggplant. I dice it, slice it and find various ways to prepare it. We often make Eggplant Lasagna, using baked circular eggplant slices instead of pasta. We roast it, grill it, and stir fry it. I make eggplant salad, eggplant dip and babaganoush. It's a healthy family staple.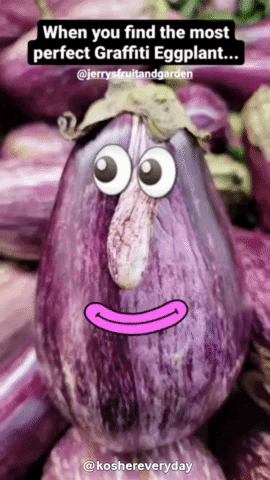 I'm all about making dinners that please my family.
However…
There is one married family member (cough Dear Son cough cough) who does not like eggplant.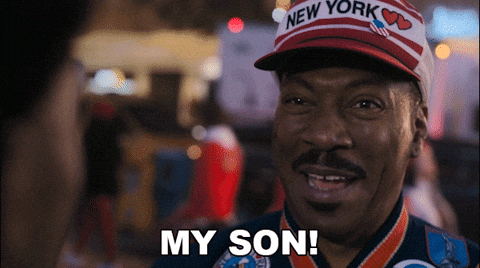 Oh well.
Dairy is not my friend
While it pains me to say this (on a lot of levels), dairy is not my friend. I've spoken frequently about my GI system actually sending me hate mail, and it has boycotted dairy products just to spite me.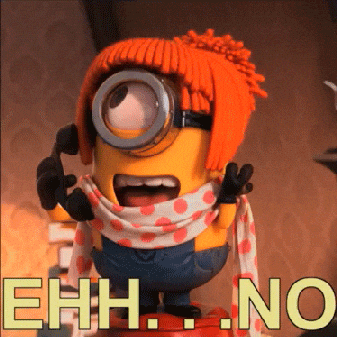 So…instead of using real dairy products in my recipes, I've been using vegan substitutes.
They're really really good.
I do make dairy rich foods for everyone else…unless I'm only making one dinner then they all have to adapt to my requirements because I'm the one cooking!
No one suffers
Don't worry. No one is suffering or starving in our home. Believe me.
And…
If they don't like what I'm making they're all old enough to make something else!
Eggplant is an old softie
Did you know that when you cook eggplant it gets soft? Not so shocking I think.
I have a fantastic All Clad non-stick stovetop grill pan that I bought with my Baker's Choice Baking Contest prize a few years ago. I love it. I use it to make vegan burgers, fish, and to grill vegetables.
It's super simple to use and clean.
It occurred to me that if I thinly sliced my eggplant lengthwise, I could roll it around some type of filling, most likely cheesy in nature. Kind of like a lasagna roll. A delicious idea (if I say so myself).
Rolling with the Three Cheese Eggplant Rolls
The whole point of the dairy discussion is to explain why I made the Eggplant Rolls using Vegan ingredients. I wanted them to be packed with flavors. To that end I used Tofutti ricotta, Follow Your Heart parmesan, and Vevan mozzarella shreds.
I'm not particularly partial to any specific vegan mozzarella and am trying each brand to see which I prefer. This time I tried the Vevan, but I also have tried Daiya, Follow Your heart, 365 Brand, So Delicious and a few others all with good results. Some melt better than others, and some have ingredients I prefer.
Making them Plant Based
It's a thing. People are leaning more toward eating plant based diets. When I develop recipes I will often make them two ways, one using JUST egg replacer and another using large whole eggs. This way people have a choice if both methods come out equal.
Here is the official disclaimer: You are the executive chef in your Kitchen. YOU can choose to use dairy cheese product and real eggs if you like. Make your family happy. I won't come and check. Really.
Print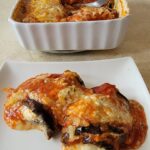 Three Cheese Eggplant Rolls
Author:

Prep Time:

30 minutes

Grill time:

20 minutes

Cook Time:

60 minutes

Total Time:

110 minutes

Yield:

12

rolls

1

x

Category:

Main Dish

Method:

Grilling

Cuisine:

Plant Based

Diet:

Kosher
---
Description
Three Cheese Eggplant Rolls are thinly sliced grilled eggplant, rolled around a (Plant Based) cheesy filling. Healthy and beautiful!
---
For the eggplant
1

large eggplant, thinly sliced into twelve slices
propellant free nonstick vegetable spray
For the filling
16

-ounces ricotta cheese (I used Tofutti)

1/2 cup

shredded parmesan (I used Follow Your Heart)

1 cup

shredded mozzarella (can be plant based)

6 tablespoons

JUST egg or

2

large eggs

1 tablespoon

dehydrated green onion

1/2 teaspoon

Kosher salt

1/4 teaspoon

freshly ground black pepper
For the top
1 1/2 cups

marinara sauce

1 cup

shredded mozzarella (can be plant based)
---
Instructions
For the eggplant
Spray a stovetop grill pan with nonstick vegetable spray. Heat the grill over medium/high heat. Add the sliced eggplant to the grill and cook the eggplant, turning once, until grill lines appear on both sides.
Repeat with the remaining eggplant slices. Set aside.
For the filling
In a medium bowl combine the ricotta, mozzarella and parmesan cheeses. Blend in the egg, onion, salt and black pepper.
To Roll
Spray a casserole with nonstick vegetable spray. Set aside.
Preheat oven to 350° F.
Place an eggplant slice on a flat surface. Evenly spread a portion of the filling over the eggplant.
Starting at the narrow end, roll up the eggplant. Place seam side down in the prepared casserole.
Repeat with the remaining grilled eggplant slices.
To finish
Top the eggplant rolls with the marinara sauce. Cover and bake for 30 minutes.
Uncover the rolls, top with the remaining mozzarella and bake for an additional 30 minutes until the cheese is melted, hot and bubbly.
Serve hot or cold.
---
---
Notes
I used plant based cheeses but you can use dairy cheese if you prefer.
I used plant based egg but you can use fresh large eggs if you prefer.
Nutrition
Serving Size:

2 Eggplant Rolls

Calories:

305

Sugar:

7.4 g

Sodium:

879.8 mg

Fat:

15.4 g

Carbohydrates:

14.6 g

Protein:

27.7 g

Cholesterol:

117.1 mg
Keywords: Eggplant, Eggplant lasagna, Eggplant Rolls, Plant Based, Gluten Free, Dairy Free
Recipe Card powered by
More Vegetable Based Recipes
Don't forget to follow Kosher Everyday on Instagram @koshereveryday! You don't want to miss all the fun and interesting posts and reels that can be found nowhere else!