Turmeric Rice with Chickpeas
Turmeric Rice with Chickpeas turned out the be the answer to this season's food dreams (read: necessity).
After spending the beginning of the month "testing" fried donuts and latkes for recipes (you're welcome 😉 ), and then continuing eating of more fried donuts and latkes during Chanukah, I really really feel the need to do some detoxing.
It's also that weird weather season here in Chicago, where one day its 26°F and the next it's 60°F. It has to do something with us being right on Lake Michigan, but the change in temperature doesn't do a lot for our immune systems.
I did a little research on immune boosting ingredients and one of the spices that came up on nearly every list was turmeric.
The truth about turmeric
Get ready for another 10 best things about turmeric from Healthline!
Turmeric contains curcumin, a substance with powerful anti-inflammatory and antioxidant properties.

Scientists now believe that chronic low-level inflammation can play a role in some health conditions and diseases. Chronic inflammation contributes to some common health conditions. Curcumin can suppress many molecules known to play major roles in inflammation.

Turmeric can increase the antioxidant capacity of the body.

Curcumin boosts levels of the brain hormone BDNF, which increases the growth of new neurons and may help fight various degenerative processes in your brain.

Curcumin may lower your risk of heart disease.

Curcumin leads to several changes on the molecular level that may help prevent and perhaps even treat cancer.

Curcumin can cross the blood-brain barrier and has been shown to lead to various improvements in the pathological process of Alzheimer's disease.

Arthritis is a common disorder characterized by joint inflammation. Many studies show that curcumin can help treat symptoms of arthritis and is, in some cases, more effective than anti-inflammatory drugs.

A study in 60 people with depression showed that curcumin was as effective as Prozac in alleviating symptoms of the condition.

Due to its many positive health effects, such as the potential to prevent heart disease, Alzheimer's, and cancer, curcumin may aid longevity.
How fun was that??? You can Google turmeric health benefits for more information. Trust me…it's good for you!
Fragrant Turmeric Rice – Safflower
To bring out the rich aromatic flavor of the turmeric I paired it with fragrant basmati rice. I tried it with both white and brown basmati rice. The white rice was prettier, but brown is considered a little higher and fiber and thereby a little healthier. Both rice's worked very well in the recipe.
I also added another secret ingredient that I often use in saffron rice – safflowers.
You might be surprised to find that (according to WebMD) safflower contains chemicals that may thin the blood to prevent clots, widen blood vessels, lower blood pressure, and stimulate the heart.
I know I was.
Safflower adds a "saffrony" taste to the rice, a little bit of orange color, and pretty little orange flower petals to the rice.
It's a healthy, tasty and pretty addition to the rice.
Fragrant Turmeric Rice – Chickpeas
We all know about the health benefits of chickpeas. They're packed with protein and are plant based for those trying to reduce their meat intake.
Turmeric is a more "Middle Eastern" type spice that pairs well with the ubiquitous chickpea.
It was an easy addition.
Fragrant Turmeric Rice – Raisins
My dear friend Bari came over to keep me company and cheer me on while I was developing this recipe. After I added the chickpeas we both tasted the rice and felt like something was missing.
Bari said "it needs some acid, maybe some lemon?"
So I zested a lemon and tasted the rice with some of the zest.
Nope. Didn't work.
I tried some orange zest instead.
Nope. Didn't work.
It needed something sweet and a little tangy.
Um…raisins?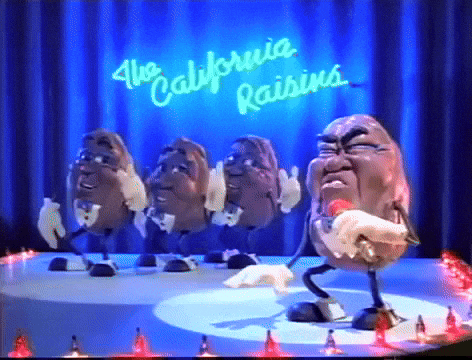 I really wanted to use golden raisins, but only had around half a cup in the pantry. I mixed that half cup with another cup of dark raisins for a little more interesting taste.
Yup! It worked.
Bari thought it was delicious and was thrilled when I gave her a whole pan full for Shabbat.
Here's the recipe
Now you know why I added all the healthy ingredients to this recipe. We've been eating the leftovers with nearly every meal this week. We had it as a side dish with salmon and as a base for our tofu teriyaki vegetable stir fry as well.
I skipped the fresh onion in the brown rice version, using dried green onion instead and it was still fabulous.
If you are eating a low FODMAP diet, you can substitute the fresh onion for the tops of green and leave out the chickpeas and raisins. It will still be delicious. Simple and delicious.
Print
Fragrant Turmeric Rice with Chickpeas
Author:

Prep Time:

10 minutes

Cook Time:

20 minutes

Total Time:

30 minutes

Category:

Side Dish

Method:

Cooking

Cuisine:

Gluten Free

Diet:

Kosher
---
Description
Turmeric Rice with Chickpeas is a crazy healthy rice made with fragrant basmati rice, ground aromatic turmeric, colorful safflowers, protein packed chickpeas and fruity sweet raisins. It's the perfect delicious, healthy, side dish that's filled with immune boosting ingredients.
---
2 tablespoons

canola or avocado oil

1

large onion, diced (around

2 cups

)

2 cups

basmati rice, rinsed until water runs clear

2 tablespoons

ground turmeric powder

2 tablespoons

dried safflowers

4 cups

vegetable stock

2

(15-ounce) cans chickpeas, rinsed and drained

1/2 cup

golden raisins

1 cup

dark raisins
salt and freshly ground black pepper to taste
---
Instructions
In a large stock pot with a tight fitting lid, sauté the diced onion in the canola oil over medium heat, until soft and slightly caramelized.
Add the basmati rice, turmeric powder, safflowers and stock. Stir to combine.
Over high heat, bring the pot contents to a boil. Cover tightly and reduce the heat to low.
If using white basmati rice, simmer for 20 minutes. If using brown basmati rice simmer for 30 minutes. When the rice is done cooking, remove from the heat and allow to rest for 10 minutes.
Uncover the rice and fluff with a fork.
Toss in the chickpeas and raisins stirring until blended.
Season with salt and black pepper to taste.
Garnish with additional safflowers.
---
Notes
You can use white or brown basmati rice. Make sure to follow the different cook times for each.
If you don't have basmati rice handy, you can substitute Jasmin or your favorite long grain rice. Simply cook according to the package directions including the turmeric and safflower in the recipe.
Eating a low FODMAP diet? Leave out the fresh diced onion, the chickpeas and the raisins. You can substitute a tablespoon of dried green onion if you like for the fresh onion.
This recipe makes a full 9×13 inch pan of rice which is great for two Shabbat family meals. If you feel that this is too much rice, feel free to halve the recipe.
Nutrition
Serving Size:
Calories:

241

Sugar:

16.1 g

Sodium:

472.7 mg

Fat:

4.8 g

Carbohydrates:

46.4 g

Protein:

6.3 g

Cholesterol:

0 mg
Keywords: Turmeric, Turmeric Rice, Basmati Rice, Chickpeas, Safflowers, Gluten Free, Dairy Free, Plant Based, Healthy Eating, Nut Free Rice
Recipe Card powered by
More terrific rice recipes
FOLLOW ME!
Don't forget to follow Kosher Everyday on Instagram @koshereveryday! and on Facebook You don't want to miss all the fun and interesting posts and reels that can be found nowhere else!
You can find reels showing how to make most of my recipes on Instagram!
Also, make sure to tag @koshereveryday when you make Kosher Everyday recipes! I LOVE to see your creations!!!
Please note that this post contains affiliate links. Thanks for your ongoing support!