Basil Corn Gazpacho
It's common knowledge at this point that every summer I grow my Optimistic Garden in the backyard. Some of the plants I grow from seeds, others I purchase from various garden centers and grocery stores in the area. I call it my "Optimistic Garden" because there is nothing more optimistic than planting a garden. You plant the seeds and seedlings, optimistically envisioning the bountiful harvest they will yield. This year, part of that vision included Basil Corn Gazpacho.
Coming up with the recipe for Basil Corn Gazpacho
OK, so confession time. I didn't really think of Basil Corn Gazpacho while planting the Optimistic Garden. That came a little later. While it is true that I am growing corn and basil in the garden, as well as yellow heirloom tomatoes, they won't be ready for quite a while.
The truth is that I was planning for the summer posts and was talking to Dear Social Media Guy about ideas for cold soups. I have an older recipe for Summer Fruit Soup (that really needs to be re-photographed lol) but SMG didn't love that idea. He recommended a Gazpacho. I said I didn't really want to do a red tomato based gazpacho – there are 10,000 recipes for them and I don't personally have an all abiding love for tomato gazpacho either.
So, SMG recommended Corn Gazpacho.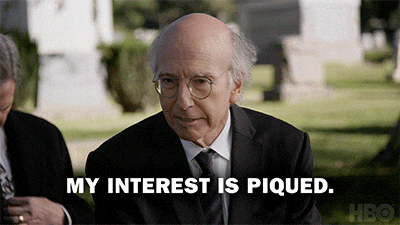 Narrowing down the details
I did what I always do when doing recipe development research. I asked Chef Google for suggestions, then narrowed down the possibilities. My favorite recipe was Sweet Corn Gazpacho from Love & Lemons. I loved the idea of using corn, yellow tomatoes and yellow peppers in the recipe. Concerned that the flavor might be too mild for my taste and I wanted to add some additional herbs and seasonings, like basil. Additionally I blanched the corn rather than leaving it raw. While you can eat raw corn, it just didn't appeal to me.
Making Basil Corn Gazpacho two ways
I also ended up making the Basil Corn Gazpacho two different ways. In the first iteration, I blended all the corn kernels in the soup. It resulted in a beautifully light green, not-so-chunky gazpacho. Delicious.
From what I know about gazpacho though, I always thought it was supposed to be a little chunkier. In the second iteration, I left out the water and reserved some of the corn kernels, adding them in after the blending of the soup. It was chunkier and super pretty too.
Bottom line, this is one of those times when you get to choose which you prefer. Both varieties are super refreshingly tasty.
The complicated steps required for making Basil Corn Gazpacho
There are none.
Hope you're not too disappointed.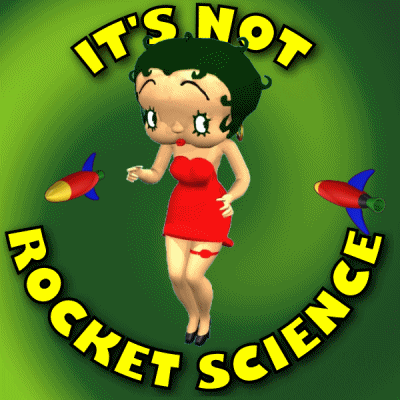 If you have a blender, this is probably one of the easiest dishes you'll ever make.
The trickiest part is taking the fresh corn kernels off of the corn.
How to remove corn from the cob
I am not talking about eating the corn off the cob…we all know that! Although, I am the queen of eating all the corn off the cob.
True story.
No, I strongly recommend not using your teeth, but instead try a method similar to this one.
Basically, cut the stem/top part off of the corn so the corn is flat on the surface when you stand it up. Then, carefully, holding the top of the corn, slide a very sharp knife down the edges of the corn, cutting off the kernels.
You can always use a nifty tool like this one:
This is a situation where I would not use canned or frozen corn if I could help it. While the corn in this recipe is not raw, it's still pretty firm after blanching. Canned or frozen corn would be fairly soft. If frozen or canned is all you have, it would work, I would just recommend using the second recipe method of reserving corn to give the gazpacho a little more texture.
Here's the recipe for Basil Corn Gazpacho
Print
Basil Corn Gazpacho
Author:

Prep Time:

15 minutes

Total Time:

15 minutes

Yield:

8

servings

1

x

Category:

Soup

Method:

Blending

Cuisine:

Plant Based

Diet:

Kosher
---
Description
Basil Corn Gazpacho is the perfect cold, refreshing, summer soup. Made with heirloom tomatoes, yellow peppers and fresh Optimistic Garden basil, and sweet kernels of corn, it's like summer in a bowl.
---
3

large ears bi-colored corn, blanched, kernels removed

1

large yellow tomato, diced

1

yellow pepper, seeded and diced

1 1/2

cups

English/Hothouse cucumber, diced

1/2

cup

fresh basil, coarsely chopped

2 tablespoons

extra virgin olive oil

2 tablespoons

freshly squeezed lemon juice

1 teaspoon

kosher salt

1/4 teaspoon

freshly ground black pepper

1

cup

water, optional
Additional basil, diced cucumber and corn kernels for garnish
---
Instructions
Method 1 – smoother Basil Corn Gazpacho
Place all the ingredients in the bowl of a blender.
Pulse until just blended to the desired consistency.
Transfer to a storage container and refrigerate for at least an hour before serving.
Serve garnished with extra basil, diced cucumber and corn kernels.
Method 2: Chunkier Basil Corn Gazpacho
Reserve 1 – 1 1/2 cups corn kernels. Set aside
Place the remaining corn kernels, tomato, yellow pepper, cucumber, basil, olive oil, lemon juice, salt and pepper in the bowl of the blender. Do not add the cup of water.
Pulse the blender a few times until a coarse soup is formed.
Transfer the soup to a large storage container. Stir in the reserved corn kernels.
Refrigerate for at least one hour before serving.
Garnish with additional basil, diced cucumber and corn kernels.
---
Equipment
---
Notes
If you're able, get Heirloom corn and tomatoes. They will taste the best.
You can choose to make the gazpacho via method one or two or a combination of either. Method 2 will yield a chunkier, thicker gazpacho, while method one will be smoother. Totally up to you.
If you don't have a blender you can use a food processor instead. Just be careful to not over puree the gazpacho.
Nutrition
Serving Size:
Calories:

91

Sugar:

3.8 g

Sodium:

171.3 mg

Fat:

4.4 g

Saturated Fat:

0.7 g

Carbohydrates:

13.3 g

Fiber:

1.6 g

Protein:

2.4 g

Cholesterol:

0 mg
Keywords: Gazpacho, Summer Soup, Fresh Soup, Corn Gazpacho, Corn Soup,, Corn, Basil, Tomato, Pepper, cucumber, Kosher, Gluten Free, Pareve, Dairy Free, Plant Based
Recipe Card powered by
More Super Summer Recipes
HERE'S SOMETHING NEW – THE KOSHER EVERYDAY AMAZON INFLUENCER STOREFRONT!
I'm excited to announce the launch of my brand, spankin' new, Amazon Influencer storefront. The purpose of this store is to share with you all of my favorite tools, ingredients and accessories that I use on Kosher Everyday. If there's something you'd like to see please let me know and I'll make sure to add it. I'm updating the storefront all the time.
You can find all the cool serving pieces that were shown above as well as other fabulous serving pieces in my Decorative Serving and Kitchen Items section.
I'd love to hear what you think!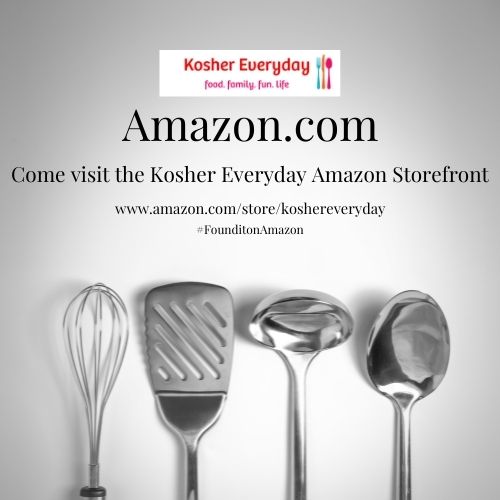 FOLLOW ME!
Don't forget to follow Kosher Everyday on Instagram @koshereveryday! and on Facebook You don't want to miss all the fun and interesting posts and reels that can be found nowhere else!
You can find reels showing how to make most of my recipes on Instagram!
Also, make sure to tag @koshereveryday when you make Kosher Everyday recipes! I LOVE to see your creations!!!
Please note that this post contains affiliate links. Thanks for your ongoing support!