The Epic Gluten Free Hamentash Recipe Roundup
This is THE EPIC list you've been waiting for! Over 60 Gluten Free Hamentash Recipe links all in one place!!! All of these Hamentash recipes are gluten free. To view a recipe just click on the link.
I'll give you a prize if you make every single one of them!
I'm also going to tell you up front. I have no idea what the spelling for hamentash is. Is it hamentash, hamantash, hamentasch, hamantasch, hamentaschen, hamentashen, hamantaschen, hamantashen? I'm going to use all of them and you'll know what I'm talking about. It's just too confusing. I'm letting the stress of it all go.
Thank you for your understanding!
2023 Update:
This year I'm adding multiple brand new hamentash recipes including: Purple Sweet Potato Hamentashen with Chocolate Orange Ganache Filling, Chocolate Halva Hamenthashen with Halva Chocolate Crumble, and Gochujang Caramel Hamentashen. These are all super unique and fun. Make sure to check them out.
I've also added links to my Instagram reels so you can see how each one of my hamentash recipes are made. Please make sure to go to @koshereveryday on Instagram and follow for even more recipe fun!!
And now…back to our regularly scheduled broadcast.
View this post on Instagram
Gluten Free Hamentash Recipes
VEGAN & PALEO Gluten Free Hamentash Recipes
NO SUGAR Gluten Free Hamentash Recipes
FROM OUR READERS & FRIENDS
Print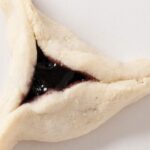 Gluten Free Hamentaschen
Author:

Yield:

40

Hamentaschen

1

x

Cuisine:

Gluten Free

Diet:

Kosher
---
Description
For this gluten-free hamantaschen recipe, "I had experimented with gluten-free flour mixes without success until I tried King Arthur brand, a combination of white rice flour, tapioca starch, potato starch and brown rice flour. These hamantaschen are whiter in appearance than typical hamantaschen. In addition, you need to bake them until they are browner on the bottom than other ones in this chapter. Wait until they cool before eating them because they are too crumbly when they're still warm; they are much better after they harden up."
This recipe is courtesy of "The Holiday Kosher Baker" by Paula Shoyer.
---
For the Dough
3

large eggs

1

cup

sugar

1/2

cup

canola or vegetable oil

2 teaspoons

pure vanilla extract

1 teaspoon

baking powder

1 teaspoon

xanthan gum

3 1/2

cups

or 24-ounce package of gluten-free flour mix, plus extra for dusting
For the Filling
1

cup

fruit jam or preserves, canned apricot or poppy seed pie filling
---
Instructions
In a large bowl, whisk together the eggs, sugar, oil and vanilla and mix well. Add the baking powder, xanthan gum and flour mix and use a wooden spoon to mix until the dough comes together. Cover the bowl with plastic wrap and leave in the fridge for one hour to firm up.
Preheat oven to 350°F. Line two large cookie sheets with parchment paper or silicone baking mats, or plan to bake in batches. Divide the dough in half.
Take two pieces of parchment paper and sprinkle some gluten-free flour mix on one, place one dough half on top, and then sprinkle a little more of the mix on top of the dough. Place the second piece of parchment on top of the dough and roll until the dough is ¼-inch thick or thinner. These cookies come out best when rolled thin. Every few rolls, peel back the top parchment and sprinkle a little more flour on the dough.
Use a 2- to 3-inch drinking glass or round cookie cutter to cut the dough into circles. Use a metal flat-blade spatula to lift up the circle of dough and place it on another part of the flour-sprinkled parchment paper. Place up to 1 teaspoon of jam in the center of the dough circle and then fold the three sides in toward the middle to form a triangle, leaving a small opening in the center. Pinch the three sides together very tightly. Place on the prepared cookie sheets. Repeat with the remaining dough and roll and cut any dough scraps, making sure to sprinkle a little flour under and over the dough before you roll.
Bake for 18 to 22 minutes, or until the bottoms are browned. Let the cookies cool completely on the cookie sheet.
Store in an airtight container at room temperature for up to five days or freeze for up to three months.
---
Keywords: Gluten Free Hamentash
Recipe Card powered by
Print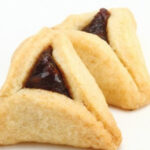 The Best Gluten Free Hamenatschen
Author:

Category:

Dessert

Cuisine:

Gluten Free

Diet:

Kosher
---
Description
Esther uses Earth Balance and Gluten Free flour to make the wonderful Gluten Free Hamentaschen.
---
3/4

cup

Earth Balance Margarine

2/3

cup

granulated sugar

1/4 teaspoon

salt

1 teaspoon

pure vanilla extract

1

large egg

3

cups

gluten free flour

1/4

cup

orange juice

1

egg yolk beaten with 1 tablespoon pareve milk for glaze
---
Instructions
Preheat oven to 350 degrees F.
Beat the Earths Balance, sugar, salt vanilla and egg together until blended.
Add the flour and orange juice, mixing until dough forms.
Roll out the dough. Cut out circles and fill with your favorite hamentasch filling, then form into hamentaschen.
Bake for 18 minutes until browned.
---
Recipe Card powered by
Print
Robin's Gluten Free Hamentaschen
Author:

Category:

Dessert

Cuisine:

Gluten Free

Diet:

Kosher
---
Description
These are Robin's favorite hamentaschen. I think the butter makes them taste extra special!
---
2 3/4

cups

Bob's Red Mill 1:1 flour
I cup powdered sugar
Pinch of salt

1 teaspoon

of baking powder

2

sticks of butter cut in small pieces

1

egg beaten

1 teaspoon

vanilla

1

–

3

tablespoon of cold water
---
Instructions
Preheat oven to 350 degrees F.
Place first 4 ingredients in processor give a quick pulse,then add butter and pulse until it looks crumbly.
Add the egg and vanilla then gradually add water until the dough holds together nicely.
Wrap the dough up and refrigerate for 3-4 hours. I have left it overnight.
Take it out of refrigerator. Cut it into workable rolling pieces.
Make sure to liberally dust your rolling surface with flour. Gluten free dough is always a bit sticker then regular dough due to lack of gluten I get about 2+1/2 dozen.
I fill mine with home jams but you use whatever you like.
Bake on an ungreased cookie sheet @350 until a light golden brown. Approximately 10-15 min. Enjoy.
---
Recipe Card powered by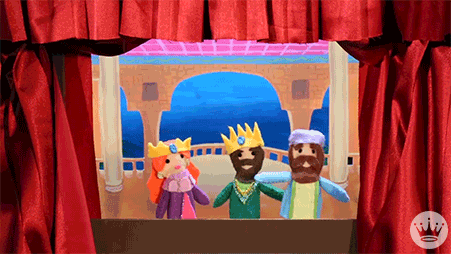 Check out some of my other Epic Purim Recipes
CHECK OUT THE KOSHER EVERYDAY AMAZON INFLUENCER STOREFRONT!
I'm excited to announce the launch of my brand, spankin' new, Amazon Influencer storefront. The purpose of this store is to share with you all of my favorite tools, ingredients and accessories that I use on Kosher Everyday. If there's something you'd like to see please let me know and I'll make sure to add it. I'm updating the storefront all the time.
Make sure to check out my new PURIM page where you can find my special picks to help make your Purim Prep easier!
I've put together a complete Gluten Free Challah Storefront with everything you need to make fabulous Gluten Free Challah!
Additionally there is a Small Appliance Storefront with many awesome small appliances that I recommend for your kitchen…even if you have a small space!
I'd love to hear what you think!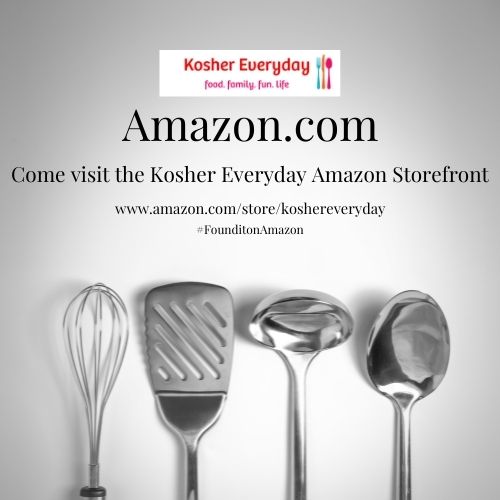 FOLLOW ME!
Don't forget to follow Kosher Everyday on Instagram @koshereveryday! and on Facebook You don't want to miss all the fun and interesting posts and reels that can be found nowhere else!
You can find reels showing how to make most of my recipes on Instagram!
Also, make sure to tag @koshereveryday when you make Kosher Everyday recipes! I LOVE to see your creations!!!
Please note that this post contains affiliate links. Thanks for your ongoing support!
Oh and because I love Hast Knives and have a media affiliate relationship with them you get a 15% discount for using the code KED15 when you order: