With the Purim Holiday starting later this week, I'm sure there are those procrastinators that haven't made Hamantashen yet. I'm here with your life preserver. This is not my original recipe but one that I have found works really well using one to one gluten-free flour. I prefer using the Bob's Red Mill One-to-One flour in the blue bag.
The original (glutenous) recipe comes from the first edition of the Spice and Spirit Cookbook, by Tzuvia Emmer & Tzipora Reitman – the one with the yellow dust jacket and the blue cover underneath the dust jacket. For many, many, many years this was THE Kosher Cookbook. I received mine as a shower gift more than 20 years ago. It's well worn from all of it's use. This is the cookbook with so many classic Kosher/Jewish recipes. There is an updated version that you can order on Amazon that has a purple dust jacket. It's still the go-to classic Kosher cookbook above all others.
My hamantashen come out great with this recipe and no-one knows that they are not glutenous!
And…you can still make them with all your favorite fillings.
Here is the "updated" Gluten Free recipe:
Print
Classic Gluten Free Hamantashen
---
Description
This recipe makes your favorite classic hamantashen dough updated for the GFE (Gluten Free Eater). The dough is easy to roll and shape, and the hamantashen taste as great as the ones made with glutenous flour!
---
3/4 cup

sugar

3/4 cup

margarine (

1.5

sticks)

3

large eggs

3/4 cup

orange juice

4 1/2 cups

gluten free one for

one

flour

1 tablespoon

baking powder

1/2 teaspoon

salt
---
Instructions
Cream the sugar and margarine. Add the remaining ingredients, and mix together well.
To bake the Hamentaschen
Preheat oven to 350 degrees F.
Line 3 cookie sheets with parchment paper or silicone mats.
On a pastry board or counter, sprinkle a little gluten free flour. Pat a small piece of dough into a rectangle. Sprinkle a little gluten free flour over the top of the dough. Roll the dough to 1/8″-1/4″ thickness. Using a round cookie cutter, a glass, or a fluted round cookie cutter, cut the dough into circles.
Place 1/2 teaspoon of your favorite (pie) filling into the center of each circle. Pinch the circle into a triangle, making sure that the corners are securely pinched/sealed. You do not want the hamantashen to open during baking. Place each hamantash on the prepared baking sheets. Bake for approximately 20 minutes until slightly browned.
---
Notes
Make sure to pinch the edges together well so they don't open during baking.
I use a fancy edge round cookie cutter to cut the circles. It's easy to do and looks fabulous.
Recipe Card powered by
Are you looking for some additional last minute Purim Seudah recipes? You can find them here:

Finally…
Sorry to bring this up…but…
It's that time of year to start thinking about Passover! I'm here to help make it way easier for you and reduce your pressure with my book "Shabbos Under Pressure". I've found that using my electric pressure cooker to prepare for Passover, makes the cooking way easier and more efficient. For example, instead of cooking a huge pot of chicken soup on the stove for three hours, taking up valuable space on my stovetop, I can make even better soup in just an hour/hour and a half in my Instant Pot. I've even put together a Shabbos Under Pressure Passover Recipe Guide to help you convert the recipes in the book to Passover friendly recipes. If you don't already have "Shabbos Under Pressure" now would be a great time to order it to ensure that you receive it with enough time to plan and cook your Passover meals.
You can order it here: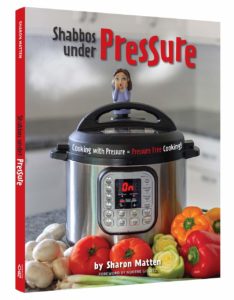 Here's the Passover Under Pressure – The Shabbos Under Pressure Passover Guide: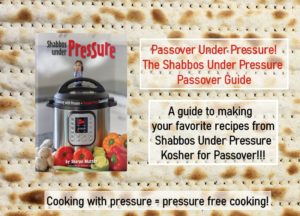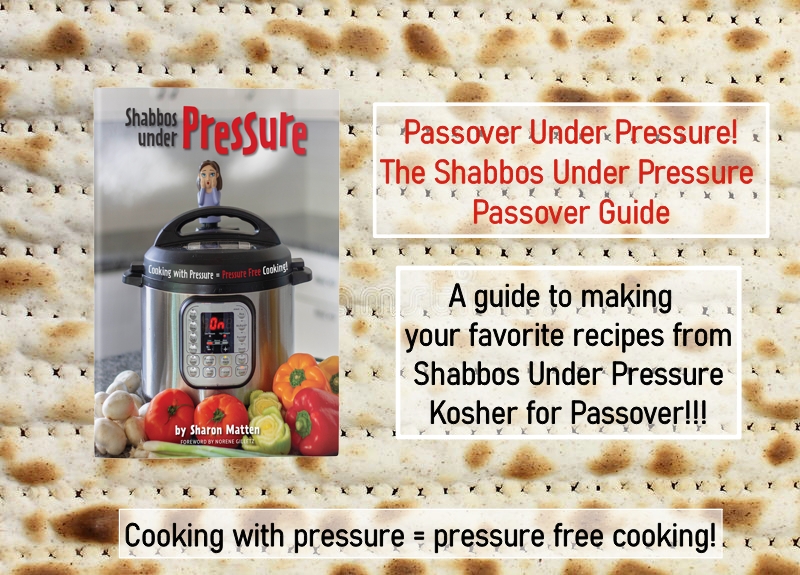 Make sure to follow Kosher Everyday on Facebook and Instagram so you don't miss the latest and greatest recipes and fun from Kosher Everyday!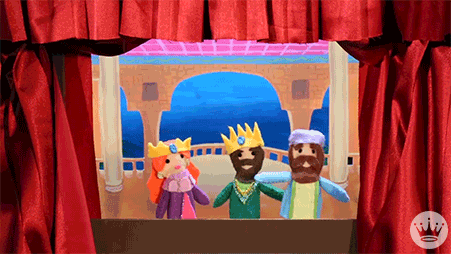 Originally posted 2/28/18 https://bit.ly/2ONFQwt
Note: This post contains affiliate links. Thanks!