Purple Slaw with Carrots and Craisins
I first wrote about Purple Slaw with Carrots and Craisins way back in November of 2011 when I had a food processor crisis. The processor I initially purchased had electronic on an off buttons.
I hated it.
The buttons never seemed to work right and I found it incredibly frustrating. I exchanged it for the model I currently have, which after ten years, is still the workhorse I thought it would be. I've had to replace some of the plastic parts that I've broken, through no fault of the product, but it still does the big jobs I put it through.
Back to the Future
Another update. Being "plant based" wasn't really a "thing" way back in 2011.
It is now.
So…for all those plantivores…You can make this recipe completely plant based by using vegan mayonnaise, or using avocado oil instead of the mayo.
And now…back to the blast from the past!
Originally published 11.06.11
My faithful kitchen companion that stood by me through kugels, salads and pastries is no more. My dear, dear food processor that I had had since I got married, stopped working after faithfully making tartlet pastry one fateful day last week.
It was like losing a trusted helper.
Now since a food processor is an inanimate object – I got over it pretty quickly. I've actually had my eye on a sparkly new 14 cup

food processor for a number of years but could never justify the purchase because I had my tried and true one.
Finding a new and improved model
Once my old processer kicked the bucket I had the perfect excuse to go out and get a shiny new one!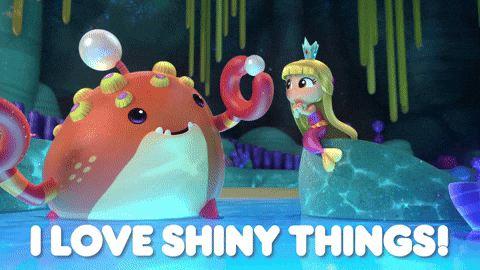 Being the savvy shopper (read: cheap) that I am, I searched online and in the newspaper ads for the best price, and finally found a store that had it for nearly half price online. I then went into Macy's, where they matched the online price
and
gave me a 10% discount for being beautiful (read: a Macy's cardholder). In the end, my
new
kitchen companion cost me less than half of the retail price and promised great things!!
What to do with my new toy
There was no question about what I was making for Shabbat this week – anything processed. I had a new toy and I wanted to play with it!! So, this week I made mushroom rice – I sliced the mushrooms with my food processor…something I never do, but I had it out and wanted to amuse myself with all the new features of the processor!
I made Potato Kugel – yes, I tossed all the potatoes and onions into the HUGE work bowl all at once.
And now for the star of the show – Purple Slaw with Carrots and Craisins
Aside from the starches that I made, I wanted to make a guilt free salad that I could just pull out of the fridge and nosh on. Conveniently, I also had a beautiful, purple cabbage in my fridge that was dying to be shredded on the "medium shred" setting – and Purple Slaw with Carrots and Craisins came to be.
How I made Purple Slaw with Carrots and Craisins
I cut the cabbage into quarters, ran each quarter and three carrots through the processor, and put it all into a large bowl.
I added equal parts of vinegar and Splenda (instead of sugar), the perfect slaw pair, a little mayo, and lots of Craisins (I said healthy but it still had to taste good!).
Colorful, delicious, and super easy to make.
My very expensive plaything is now put away in the cabinet, waiting for the moment when it gets to come out and grind a few things just for the fun of it.
Print
Purple Slaw with Carrots and Craisins
Author:

Prep Time:

20 minutes

Total Time:

20 minutes

Yield:

1

large salad

1

x

Category:

Salad

Method:

Food Processor

Cuisine:

Plant Based

Diet:

Kosher
---
Description
Purple Slaw with Carrots and Craisins is a healthy slaw that's made with colorful purple cabbage, bright orange carrots and sweet tangy dried cranberries. It's a great nutritious salad that's perfect for any meal.
This colorful side salad is an especially perfect pop of color for any Shabbat or Holiday meal.
---
1

small purple cabbage, cut into pieces small enough to process (around

1 1/2

–

2

pounds)

3

medium carrots, peeled (around

1/2

pound)

4 tablespoons

low-fat mayonnaise

1/2

cup

white vinegar

1/2

cup

Splenda (you can use sugar if you like)

1 1/2

cups

Craisins
---
Instructions
Shred the cabbage and carrots in a food processor. (You can do it by hand too if you like)
Add the mayonnaise, vinegar, and Splenda.
Stir to combine.
Add the Craisins and stir until the Craisins are evenly distributed.
Serve chilled.
---
---
Notes
You can use whatever sized cabbage you have. Anywhere between 1.5-2 pounds works well.
If you're not a mayonnaise fan, I hear you. This recipe is not mayo heavy. I'm not a huge fan of salads with a lot of mayo either. However, if you really don't like mayonnaise, reduce the amount of mayo or use a small amount of healthy avocado oil instead. You may need to add a little extra salt to the recipe.
You can make this recipe completely plant based by using vegan mayonnaise or using avocado oil instead of the mayo.
Nutrition
Serving Size:
Calories:

171

Sugar:

21.8 g

Sodium:

77.2 mg

Fat:

5.5 g

Saturated Fat:

0.8 g

Carbohydrates:

31.3 g

Fiber:

3.1 g

Protein:

2.2 g

Cholesterol:

2.9 mg
Keywords: Purple Cabbage, Red Cabbage, Purple Slaw, Kosher, Gluten Free, Dairy Free, Nut Free, Carrots, Cranberries, Craisins
Recipe Card powered by
More healthy salad recipes from Kosher Everyday
FOLLOW ME!
Don't forget to follow Kosher Everyday on Instagram @koshereveryday! and on Facebook You don't want to miss all the fun and interesting posts and reels that can be found nowhere else!
You can find reels showing how to make most of my recipes on Instagram!
Also, make sure to tag @koshereveryday when you make Kosher Everyday recipes! I LOVE to see your creations!!!
Please note that this post contains affiliate links. Thanks for your ongoing support!