There are no limes in Israel
None.
Ok. At least that I could find.
And I looked. A lot.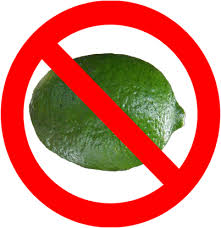 There aren't even lime products. I was in Machaneh Yehuda, the outdoor market in Jerusalem, and there wasn't a lime in sight. I even asked a few vendors. One looked at me and asked, "What's a lime?" I then used Google Translate to look up the Hebrew word for lime. It's lime.
All the people I asked weren't just giving me a hard time. I know…it's me, but really no limes.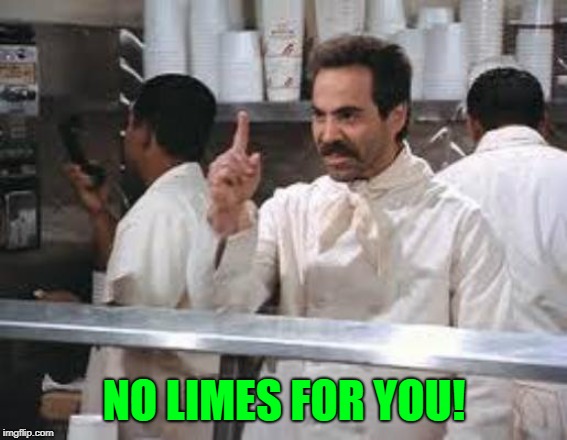 The reason is because produce in Israel is fresh! It's seasonal. It tastes better. It's not flown in from 10,000,000 miles away. If limes aren't in season, then there are no limes in Israel (at least that I could tell).
So. You may wonder why I'm going on and on about limes.
It's because of the pomelos
Pomelos are in season. In a lot of places. Israel included. So, you can find pomelos everywhere.
Everywhere.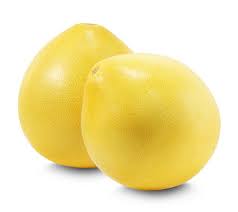 Before I came to Israel a few weeks ago there were pomelos in Chicago. Here in Israel there are literally tons of pomelos. Really.
So. You may wonder why I'm going on and on about pomelos.
It's because of the salad
A few weeks ago, I bought a huge pomelo in Chicago. I love pomelos. They're fruity and citrusy and juicy and delicious. I was trying to figure out what to do with it and I had an epiphany. I had limes. I had avocados. I had almonds. I had romaine lettuce. I think you can see where this is going. I had the perfect ingredients for a salad…I just had to create it.
Creating the Pomelo Avocado Salad with Lime Dressing
I put together the salad for a Shabbat lunch with rave reviews. It was light and refreshing. I even got a "best salad ever!" from one of my guests. I also got a "I normally don't like pomelos or avocados and I really like this salad." High praise indeed.
There's always a "but"
The way I make my salad is super seasonal and regional. As I stated previously, you can't always find limes this time of year everywhere. Who would have thought it? It's also not always easy to find purple radishes, and some places may even have a pomelo finding issue. It's just the way it is. I'll try to give you some substitutions in the recipe notes.
Print
Pomelo and Avocado Salad with Lime Dressing
Author:

Prep Time:

15

Total Time:

15 minutes
---
Description
A refreshing seasonal salad with colorful produce and tangy lime dressing.
---
For the Salad
10

–

12

ounces romaine lettuce or

2

large heads romaine, cut into bite size pieces

1

pomelo, segmented (see attached video) and cut into bite size pieces, reserve the membrane from the segmented pomelo

1

ripe avocado, cubed

1 cup

slivered almonds

1 cup

dried sweetened cranberries

1

small purple radish, thinly sliced into half moons

1

large green onion, thinly slices
strips of lime zest from one lime
For the Dressing
1/4 cup

lime juice or juice of one large lime

2 tablespoons

granulated sugar, plus additional granulated sugar to taste

2 teaspoons

canola oil
---
Instructions
For the Salad
In a large bowl, toss together the romaine lettuce, bite size pomelo pieces, avocado, slivered almonds, dried cranberries, sliced radish, green onion, and lime zest strips.
Squeeze any remaining juice from the segmented pomelo membrane over the salad.
For the Dressing
Whisk together the lime juice and sugar until the sugar is completely dissolved. Taste the mixture to make sure it is sweet enough, adding additional sugar 1/2 teaspoon at a time if necessary.
Whisk in the canola oil until completely blended.
To Finish
Pour the dressing over the salad and toss to coat. Serve immediately.
---
Notes
If you can't find limes, leave them out of the salad. Substitute white vinegar in the dressing, adding additional sugar to taste.
If you can't find pomelos, substitute sweet pink or red grapefruit.
If you can't find purple radishes, substitute traditional red radishes.
Recipe Card powered by
So why all this talk about pomelos and Israel?
Because…there is a new addition to the family! Wahoo!
My dear son and dear daughter-in-law had a brand, spankin' new baby boy (KIH)!!! I'm a "have laptop will travel" kind of gal, so I came to help them out for a month or so. I've been bonding with our new "Bamba" and have some time to still check out all the produce stands I want.
I'm even going to the Coca Cola factory tour (in Hebrew!) next week. That should be mighty entertaining.
A factory is a factory is a factory…right?
My kids are back into Pokemon Go too…so that means…so am I! It's around a 15 minute walk from my apartment to my kids so I get to catch lots of new and exciting Pokemon on the way. I even won a gym!
I love that behind my Pokemon it says "Ahavat Yisrael" in Hebrew (Love of Israel). It's the name of the synagogue that the gym is next to but to me the message is still clear.
And isn't that what being in Israel is all about??
Here's how to section a pomelo into segments:
Purim is right around the corner! Check out my "Prepping for Purim in Israel" Instagram Live videos. You can also find them on my Kosher Everyday Facebook Page.
What are you doing to prep for Purim this year?? I WANT TO KNOW!!!
Finally…
PLEASE follow me on Instagram. I'm this close to breaking a follower milestone and all I need is you to follow me and an excuse for a GIVEAWAY and a party!!!
TTFN